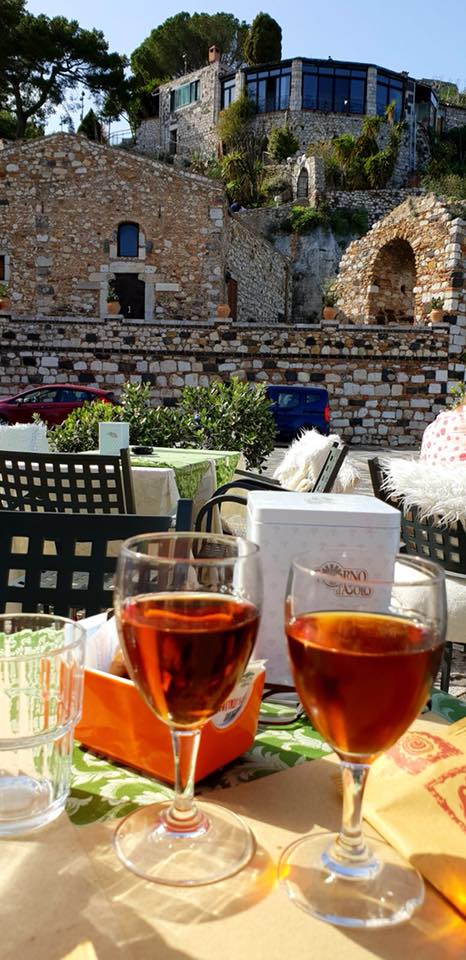 Despite our short holiday, we still managed to visit some very interesting places where we could taste a lot of important Sicilian food and beverages, including arancini, salsiccia, cannoli, granite en brioche, vino alla mandorla, wine from Etna, beer… – see some examples on our pictures. Castelmola is where we first tasted vino alla mandorla, a fairly sweet local almond wine, and salsiccia, a delicious Sicilian sausage.
In Taormina we visited Roberto in his Laboratorio Pasticceria Roberto! Superb cannolis, freshly made to your order, probably the second best we had during our hunt for cannoli 🙂 on Sicily.
Catania has THE fish market. This is really something to experience, fish, fish, fish….all over, and of course a lot of fish sellers loudly promoting their catches of fish, squid, mussels, starfish, shrimps – you name it, they've got it! Next to the fish market there are lots of stalls selling meat, cheese and vegetables. After having enough of this, we strolled through the main street, Via Etnea, to Bar Pasticceria Spinella to try some more Sicilian dishes; arancini and granite en brioche – and cannoli 🙂 of course.