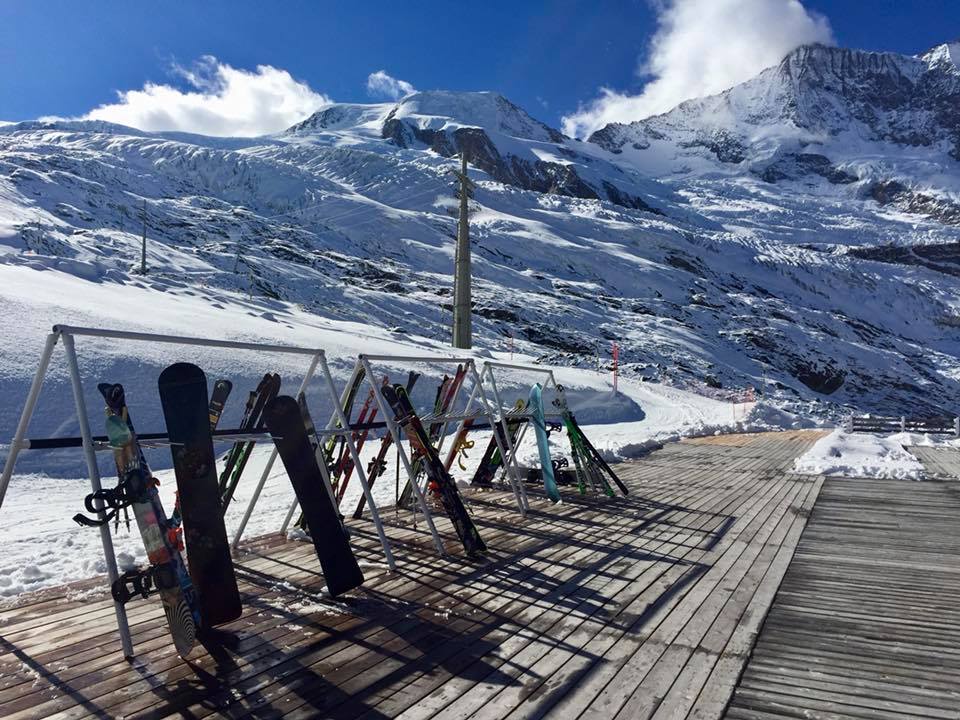 SAAS-FEE is an amazing village in the so-called Free Republic of Holidays! 🙂 In the winter time all possible winter activities are available, and on other times it's a hiker's paradise as well as a fresh, clean-air-area suitable for a relaxing and peaceful wellness tour. Saas-Fee is car-free which also contributes to the clean air.
When arriving to the car park, simply unload the luggage, park the car, call the hotel from one of the free booths and you will be picked up by a small electric bus within few minutes – simple and efficient. When staying at a hotel, most cable cars are free and many discounts available with the Citizen's Pass.
We went by the Alpin Express cable car and the highest subway in the world, the Metro Alpin, to the revolving restaurant at 3500 meters above sea level. From the restaurant at Mittelallalin there is a fantastic 360 degrees view to eighteen 4000 meters peaks passing by while enjoying lunch.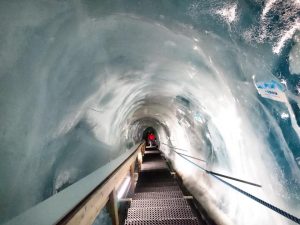 After lunch we visited the Ice Pavilion deep down in the Fee glacier and experienced the avalanche simulator – come and try it! 🙂
After returning to Saas-Fee the most challenging task was to select where to have dinner at the vast selection of restaurants. We ended up at Tenne, serving great local food, but we might as well have chosen for example La Ferme or Walliserkanne or….. It is recommended to book a table in advance.
We will highly recommend this pearl in the Saas Valley.