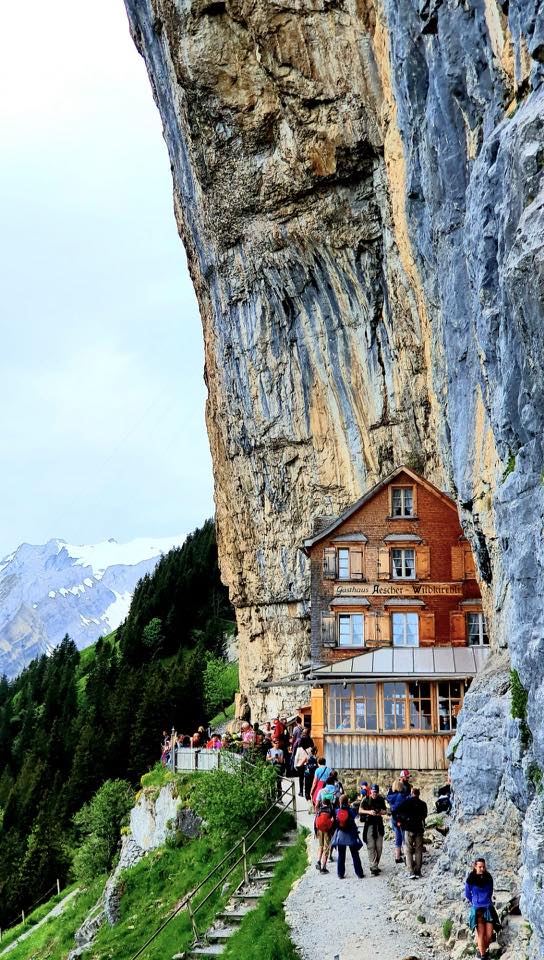 The ÄSCHER mountain restaurant, Switzerland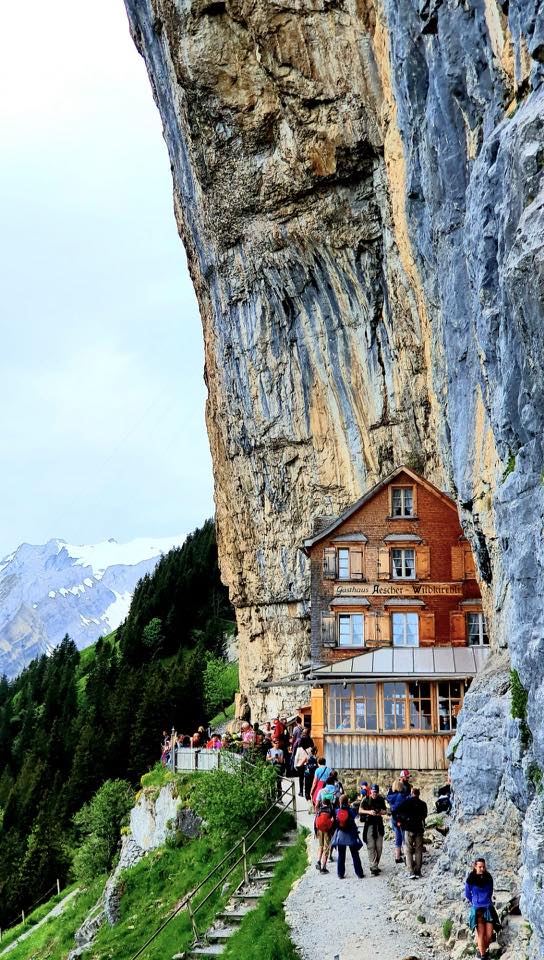 The ÄSCHER guesthouse on Ebenalp in Alpstein has been among our favourite mountain restaurants ever since we moved to Switzerland. Located 1470 masl. on a plateau, built directly on the mountain – yes, the mountain is partly a wall of the building; the guesthouse has been here since 1884, making it one of the oldest of its kind in Switzerland.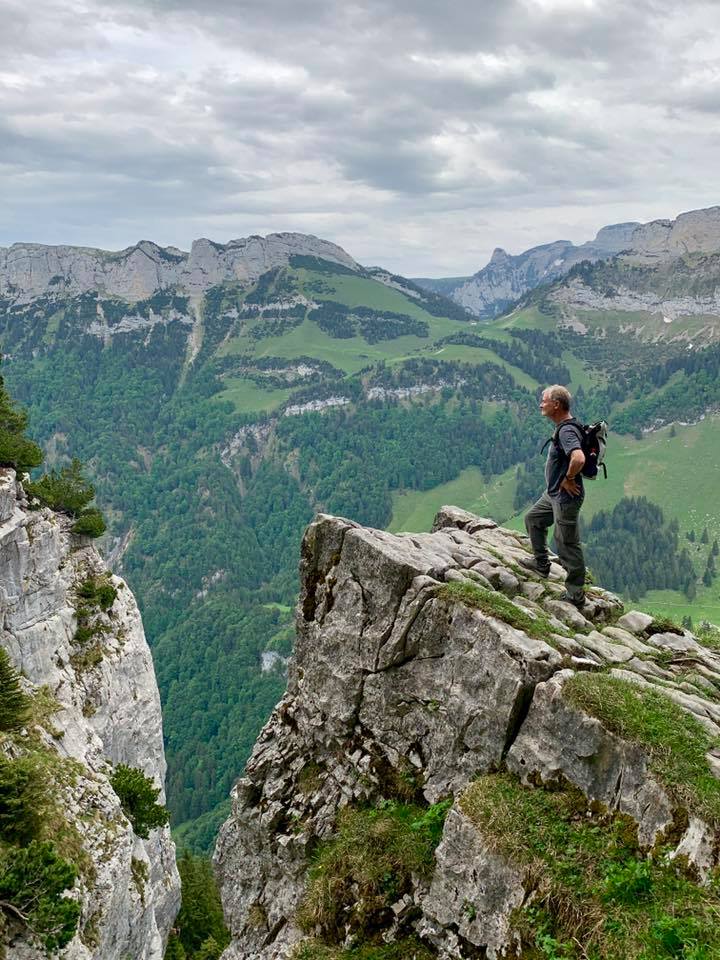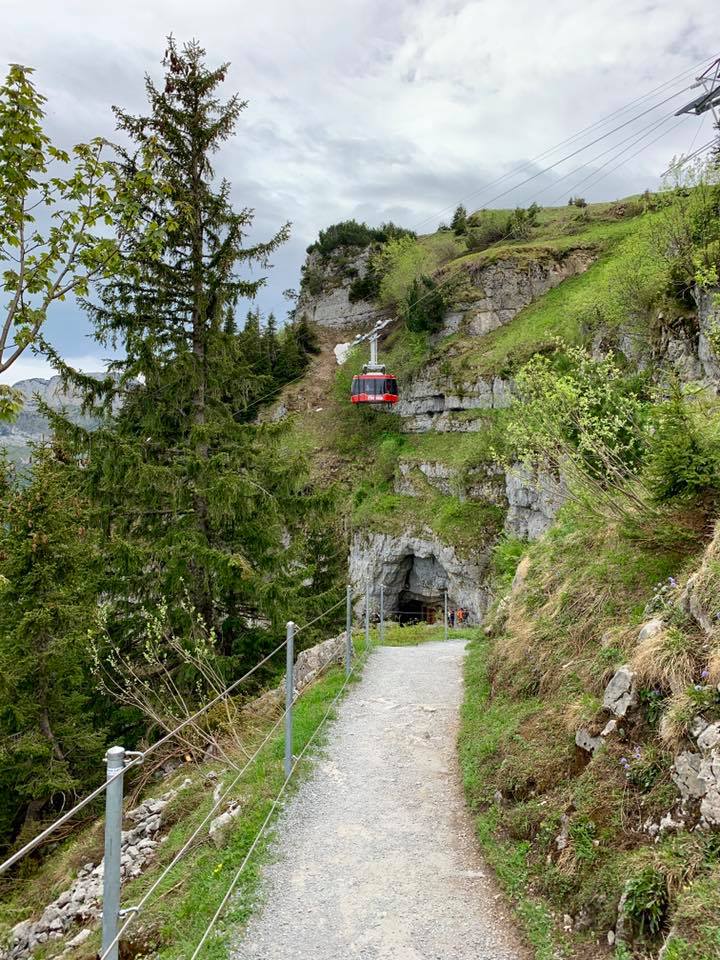 The easiest way to reach Äscher is by cable car from Wasserauen to Ebenalp and then a 600 meters short but steep hike. The hike goes through an old bear cave – there is proof that humans were hunting and lived here more than 32000 years ago – and passes the Wildkirchli cave chapel.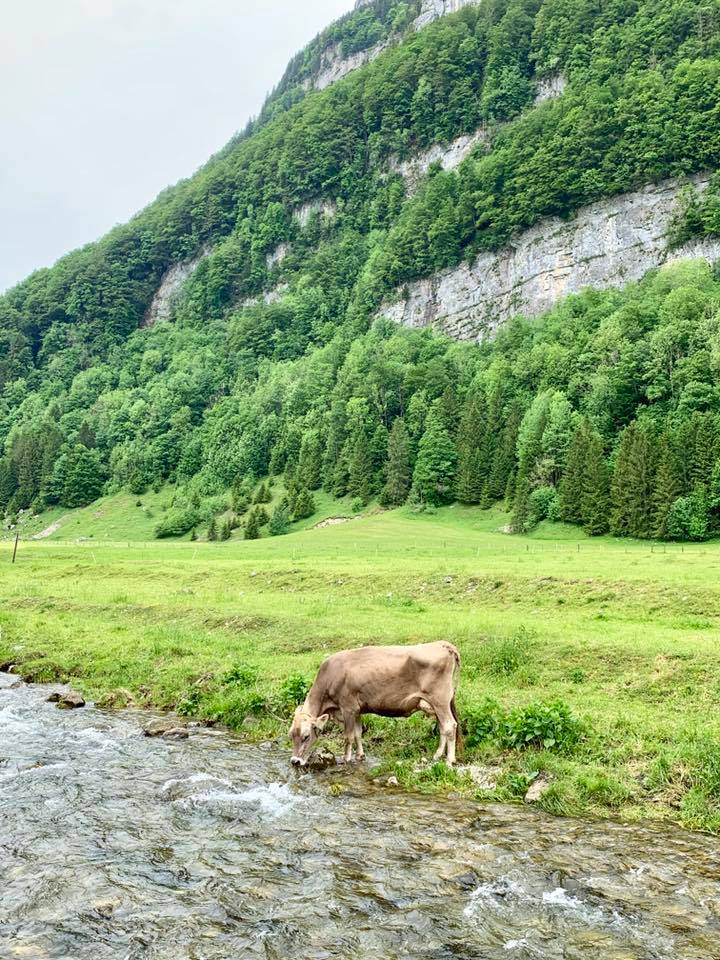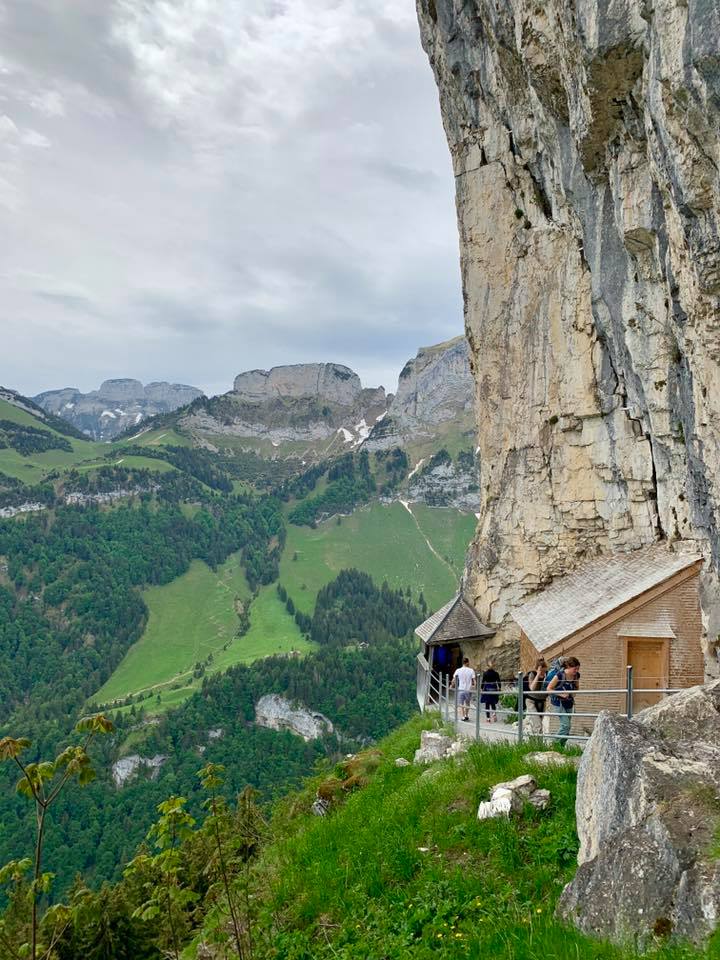 THEN, arriving to the restaurant, you will have to stop and rub your eyes, the building seems surreal, but it is there. Food is delicious and the panorama just does not get much better.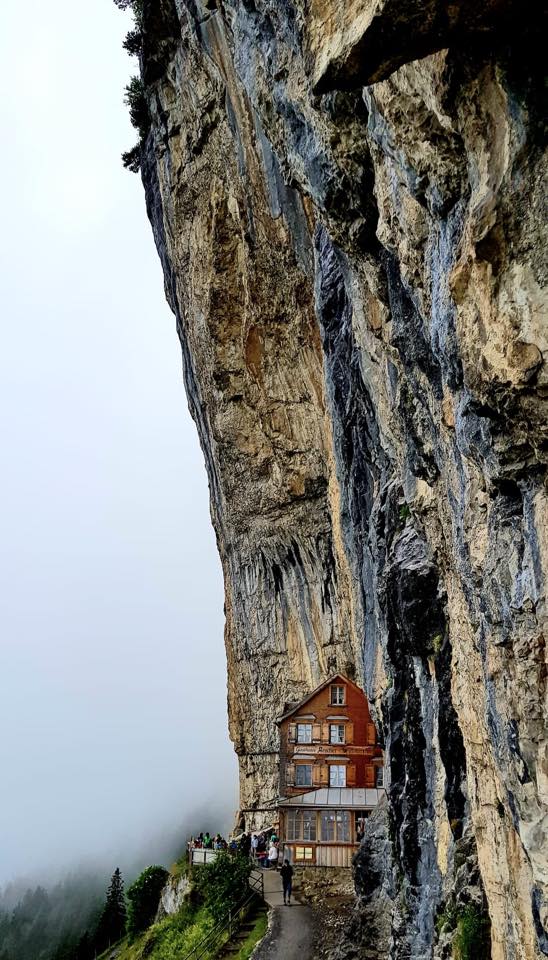 It is of course possible to return on the same way, but a 1 kilometer longer hike over the Ebenalp plateau is also an option, giving the chance to taste another whisky at the Ebenalp Guesthouse. There are actually 27 different whiskies to try on the Mountain House Whisky Trail, see link.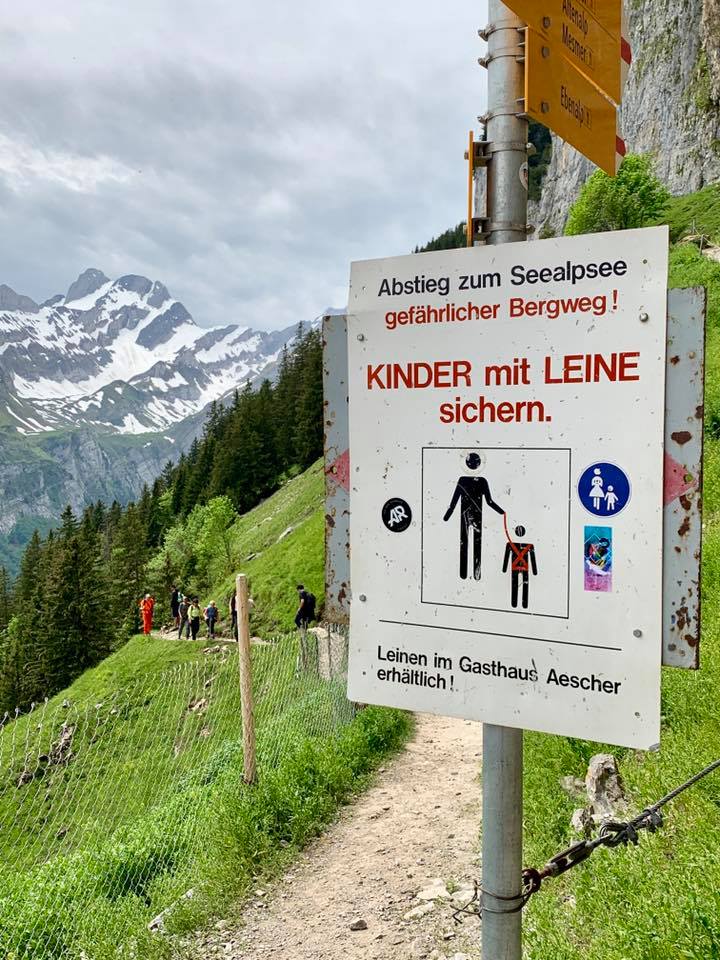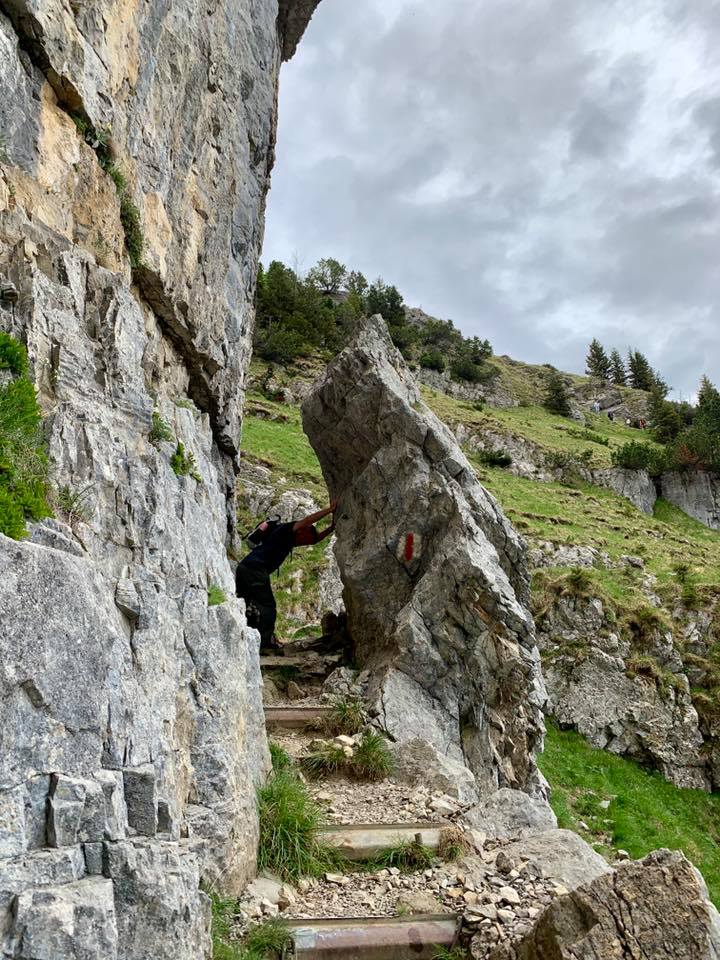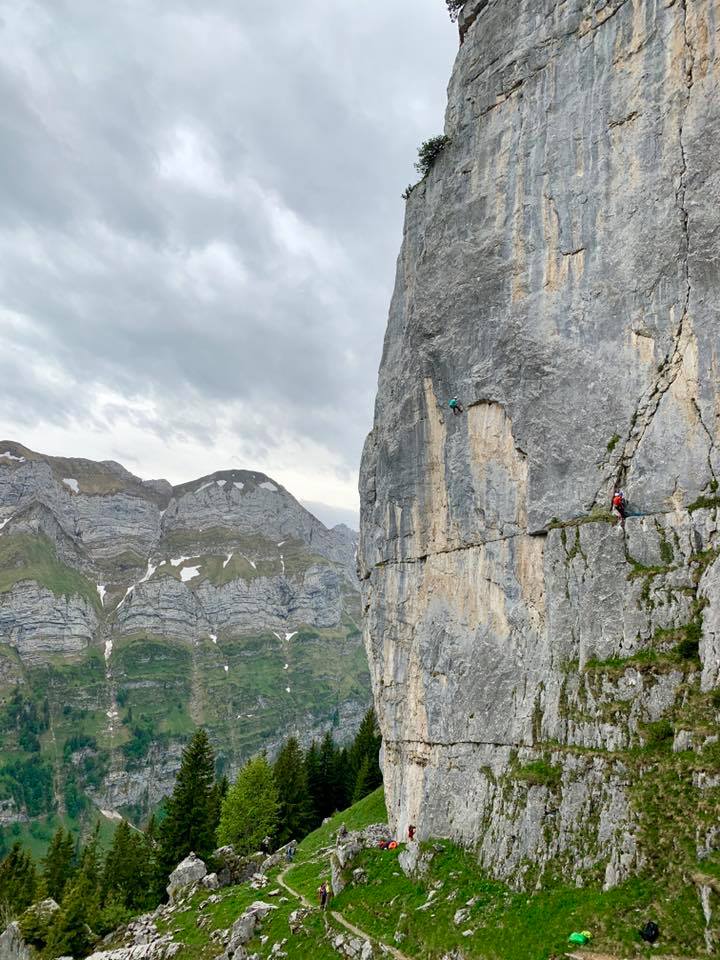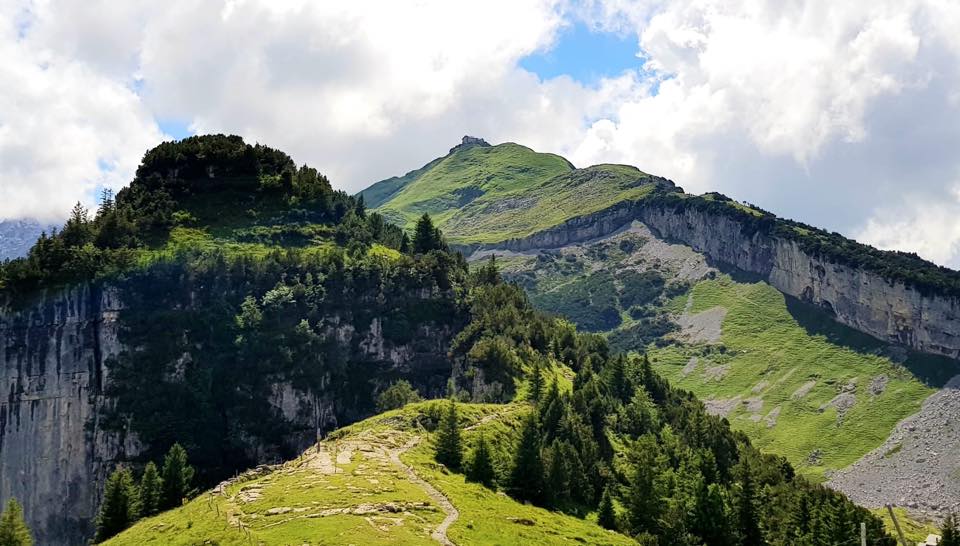 The whole area on and around Ebenalp area is full of fantastic hiking paths, stunning views to other mountains and beautiful lakes.