The 494 meters long CHARLES KUONEN BRIDGE, Switzerland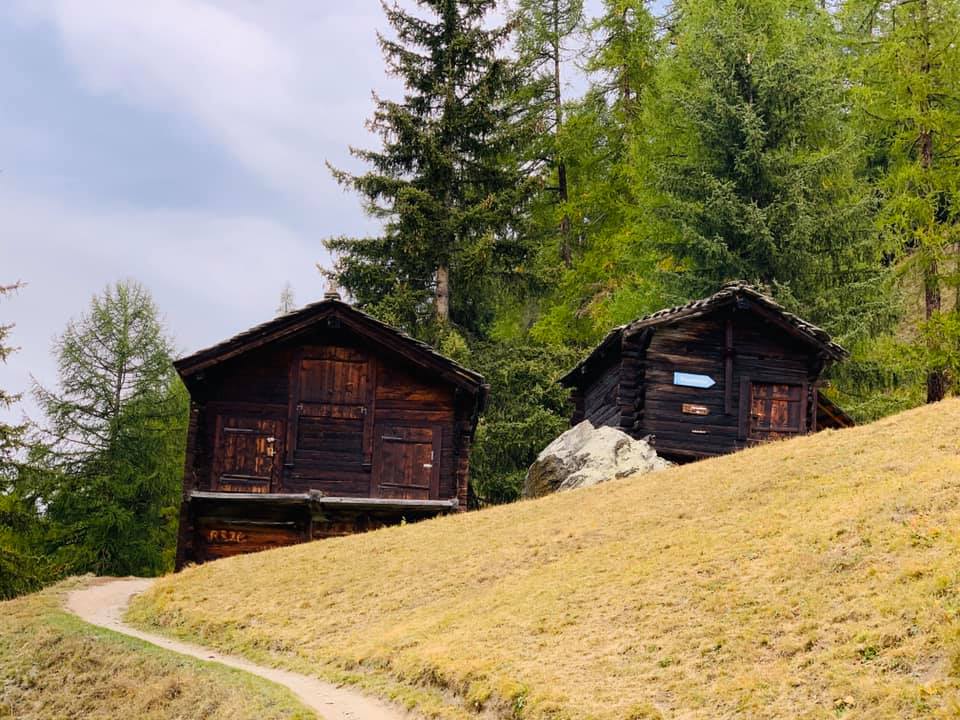 The Charles Kuonen Bridge, Europabrücke, or the Randa Suspension Bridge, is by its 494 meters a world record long bridge at 2090 meters height a.s.l. and can be reached by several hiking trails. Since its opening late July 2017, it has been on our list of "we-simply-must-go-there-one-day" places.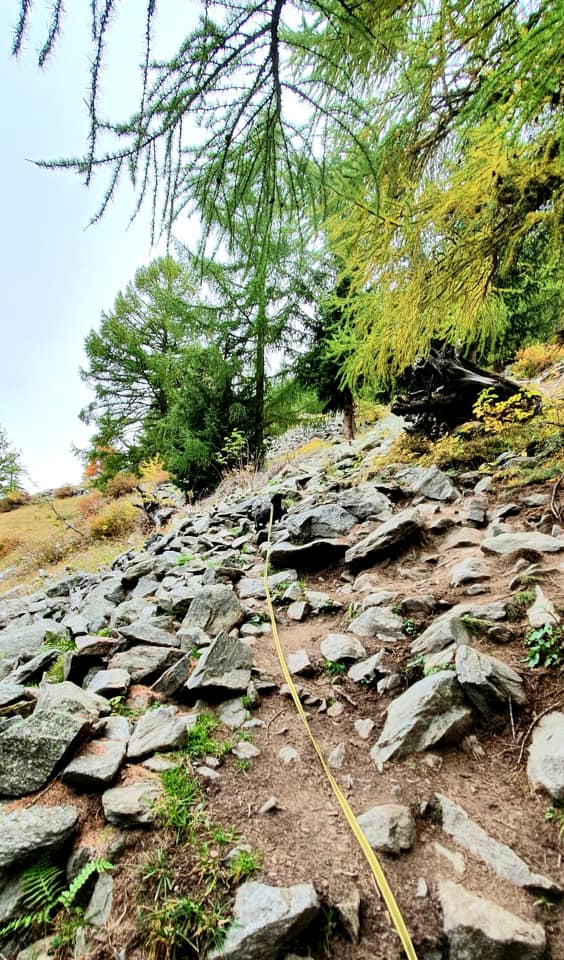 But how and from where? It is not just around the corner, on the maps it looks easy, but for us, not really being hard-core hikers we had to consider this carefully. Then, this Sunday we did it. After a good night sleep at the Swiss Budget Alpenhotel in Täsch, we went to Randa and began the ascent towards the bridge, following the "Europaweg" signs. We must be honest, this was hard and difficult for us.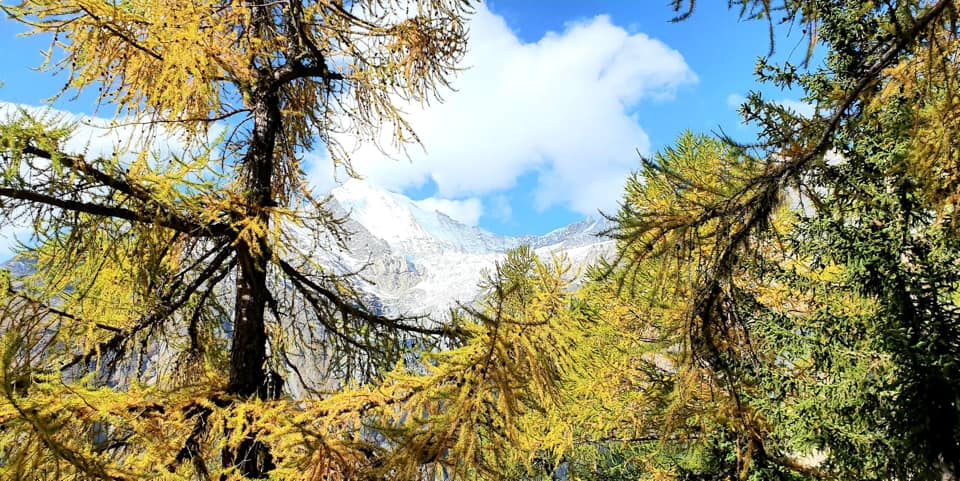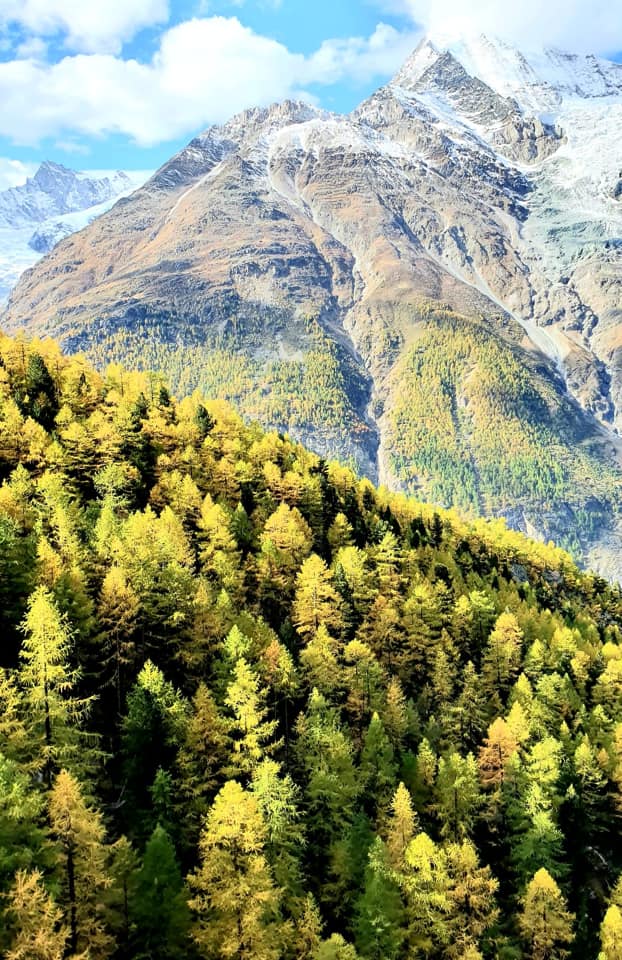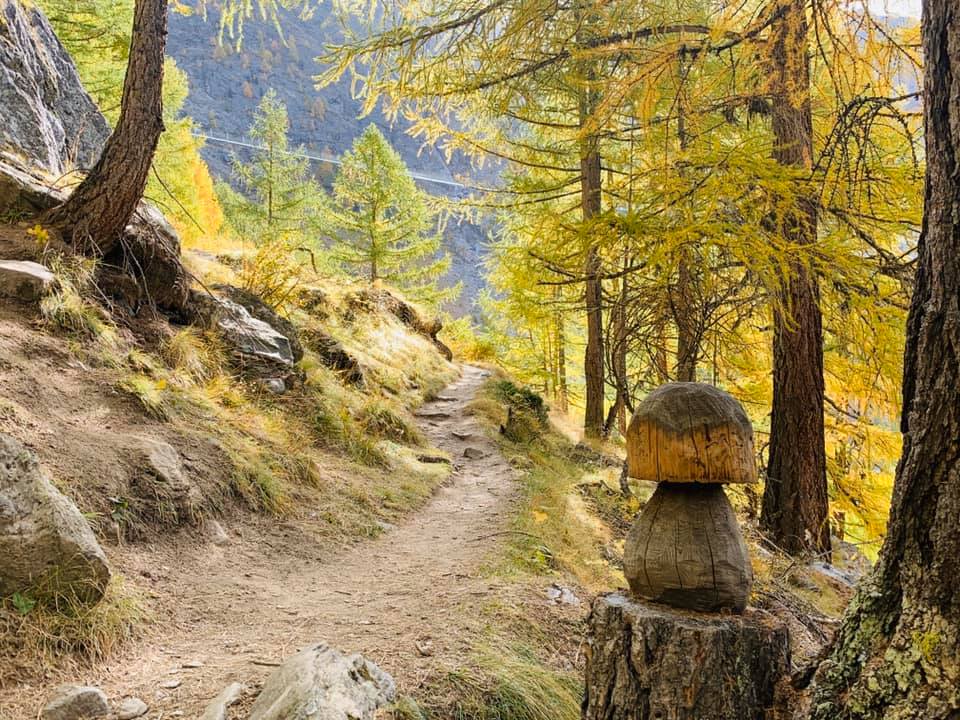 At the whole distance, it only went steep up, up and up, but through a beautiful fall coloured larch wood and with fantastic views to many of the highest mountains including Klein Matterhorn and the Weisshorn Glacier. Arriving to the bridge was a victory 
 The weather was sunny, no wind and the view from and around the bridge was outstanding. A vibration damping system reduces the swinging of the bridge to a very low level, but of course, it sways a bit….with 494 meters of steel 85 meters above the Grabengufer ravine this is acceptable. By the way, the construction allows you to see the ground under your feet, if you dare 
Is the bridge safe? Yes, in theory 250 hikers can cross the bridge at the same time. However, do not cross the bridge when there is a risk of lightning.

It is possible to continue back to Randa at the other side, but after crossing the bridge in both directions, we returned the same way as we came. The descend took use the same amount of time, safety first.
The Europa hut was closed for the winter so we skipped that extension of the hike. In total our hike was just 6,3 kilometers, but the 689 meters up and 689 meters down made it exhausting enough. The condition of the trail varies a lot but often required the highest level of caution. We were lucky only to have a single accident. We will not recommend this trip on a hot summer day and not in rainy or wet conditions.