TRAVERSINER STEG, a wooden stairs bridge, Switzerland
Loading Likes...

TRAVERSINER STEG II, is a wooden bridge over the wildest part of the Viamala Gorge. Designed by the worldwide renowned engineer and bridge builder Jürg Conzett and built in 2005. The "II" because it is the second bridge – the first, in complete different design, was destroyed by falling rocks a few years before just three years after being built. The Traversiner bridge is part of the reconstructed Roman road Veia Traversina and can only be reached on foot.
176 larch wood stairsteps 70 meters above the bottom of the gorge brings us 22 meters upwards before reaching the other side and it just sways slightly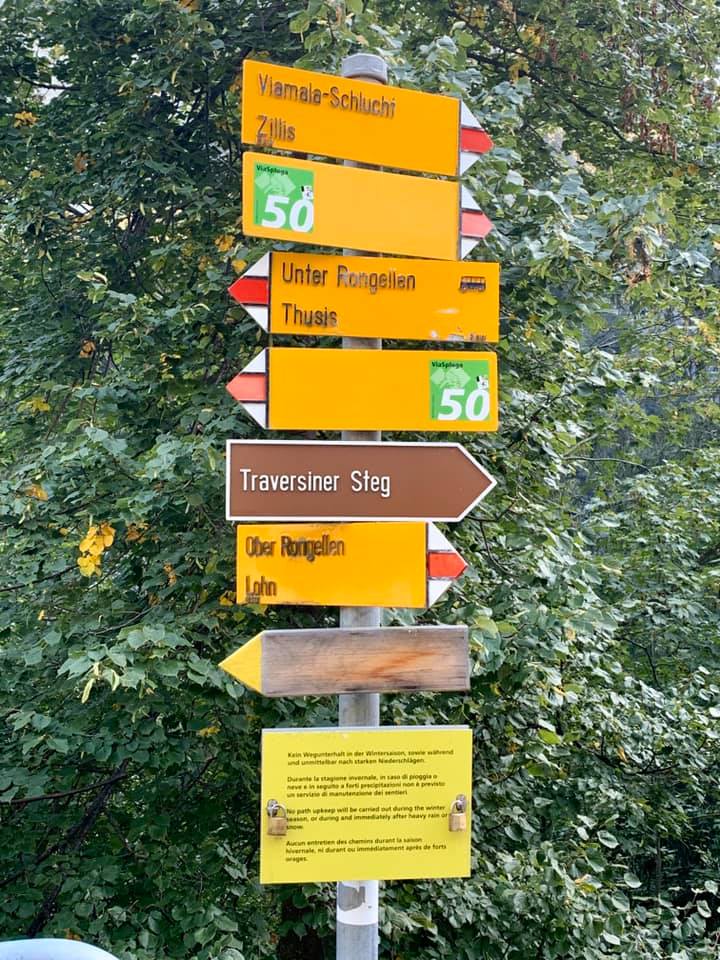 After crossing the bridge and returning to our starting point we had a lovely lunch at the Zur Alten Post restaurant with great views to the Traversiner bridge.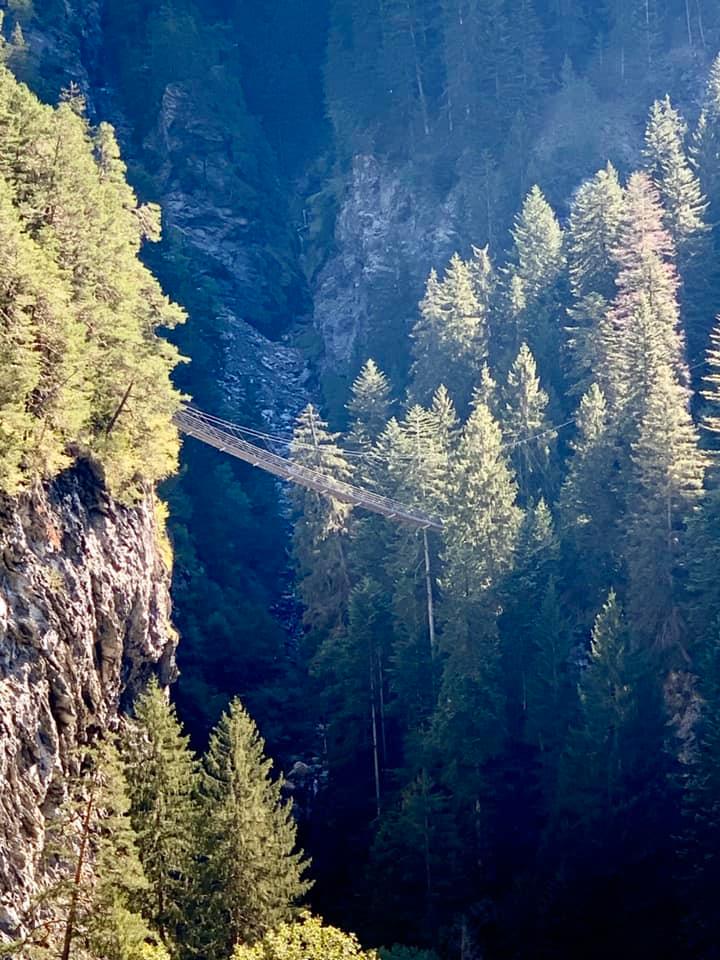 We then walked to the Verlorenes Loch, the Lost Hole, an impressive road through a huge hole in the rocks. The hole was made with explosives in the 1820's and the 120 kilometer new road made it possible to drive from Chur to Bellinzona in just 28 hours!
  Today the road is abandoned, in a miserable condition requiring to pass it with the utmost attention. But it was a fantastic experience walking through the hole on this old, quiet and deserted road with such an interesting history. But, do take care if you go there!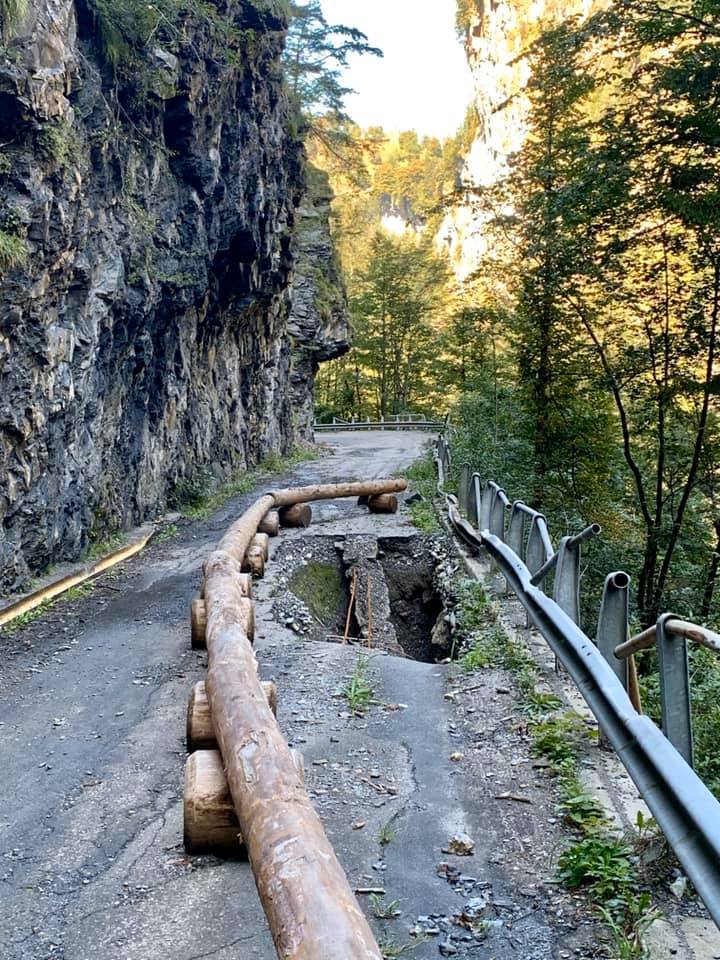 Our last goal for this trip was the Viamala visitors centre. For a small fee we could enjoy the 359 steps up and down into the deepest part of the gorge where glacier ice and water through thousands of years had polished the rock sides into fantastic circles and patterns.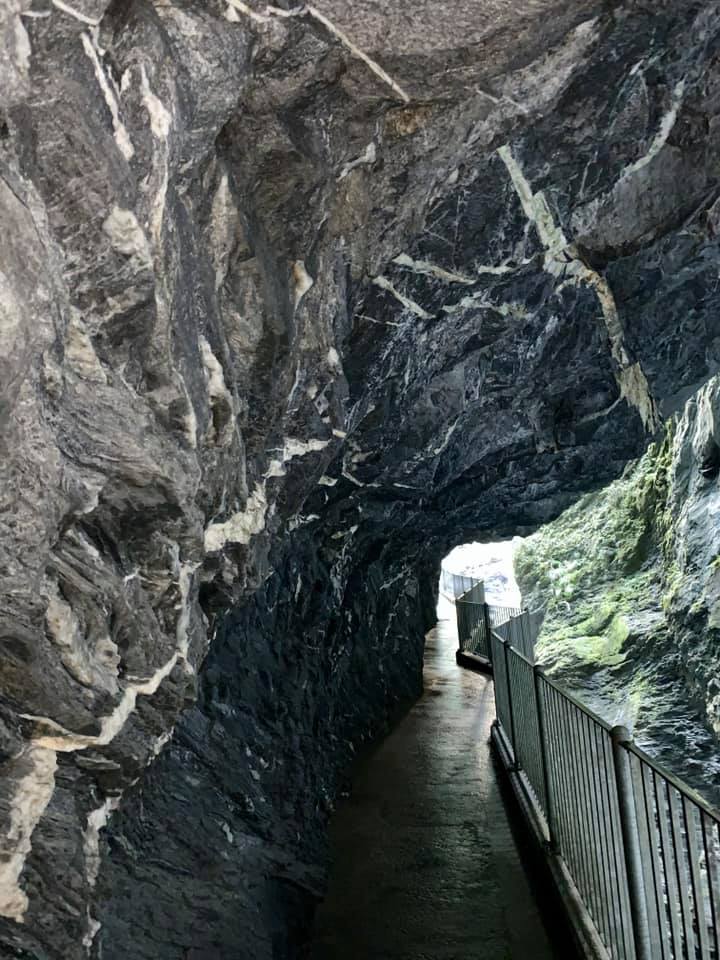 Truly an impressive day.