LAUTERBRUNNEN, the waterfall valley, Switzerland
Loading Likes...

LAUTERBRUNNEN, in the valley of the same name, is another of our favorite villages in the Canton of Bern. The origin of its name is subject to many discussions, but we usually translate it to the "valley of many waterfalls"
.  And yes, there are 72 of them.  
Many, many years ago, there were iron and silver mines in the very end of the valley, then later the area was starting point for many alpine expeditions by foreign mountain climbers and when first the road, then the railway, was built and hotels popped up, cable cars to Wengen and Mürren were built…tourism increased more and more, so when visiting you have to be prepared to share the village with thousands of others. In 1912 the Jungfrau Railway was built from Kleine Scheidegg to Jungfraujoch, the highest railway station in Europe. Today Jungfraujoch can be reached in just 1,5 hours from Lauterbrunnen with only one transfer.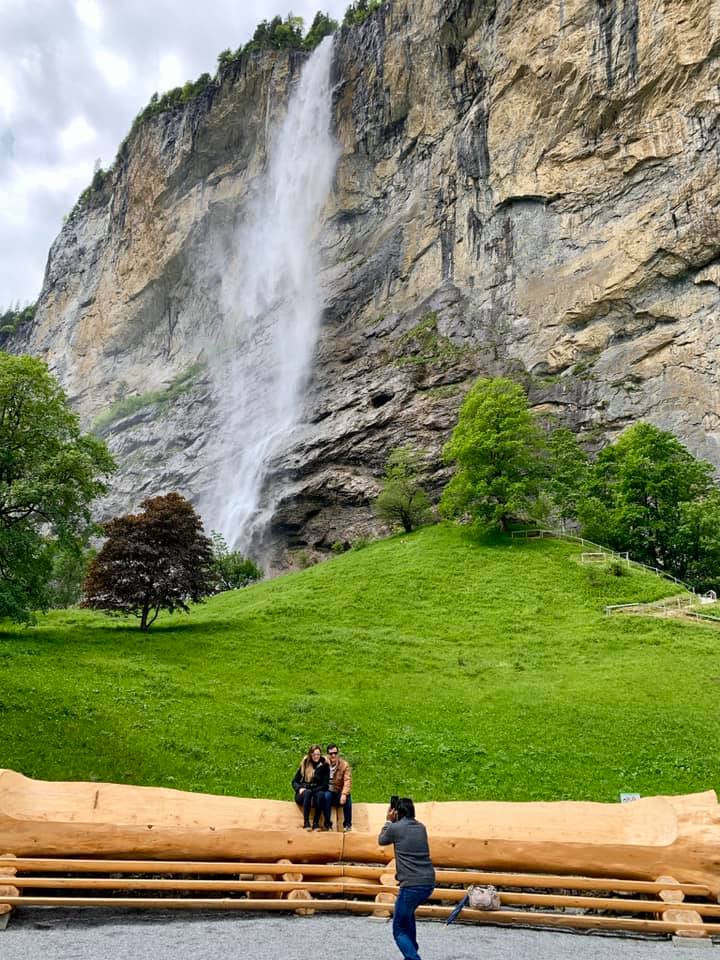 From one of the best views, there is a huge wooden bench perfect for your Instagram shots!!
But Lauterbrunnen is much more than that, a large number of great hikes begins here, there are lots of shops with clothes, gear, and rentals for outdoor adventures, many restaurants, and hotels and even a lovely 5* camping site, the Camping Jungfrau, offering campsites, bungalows, and cabins, all with fantastic views to one of the most spectacular waterfalls in the valley, the Staubbachfall with a drop of almost 300 meters. 
(For the time being the path to the fall is closed, but normally it is possible to hike up and behind the waterfall with a fantastic view through the water
 ).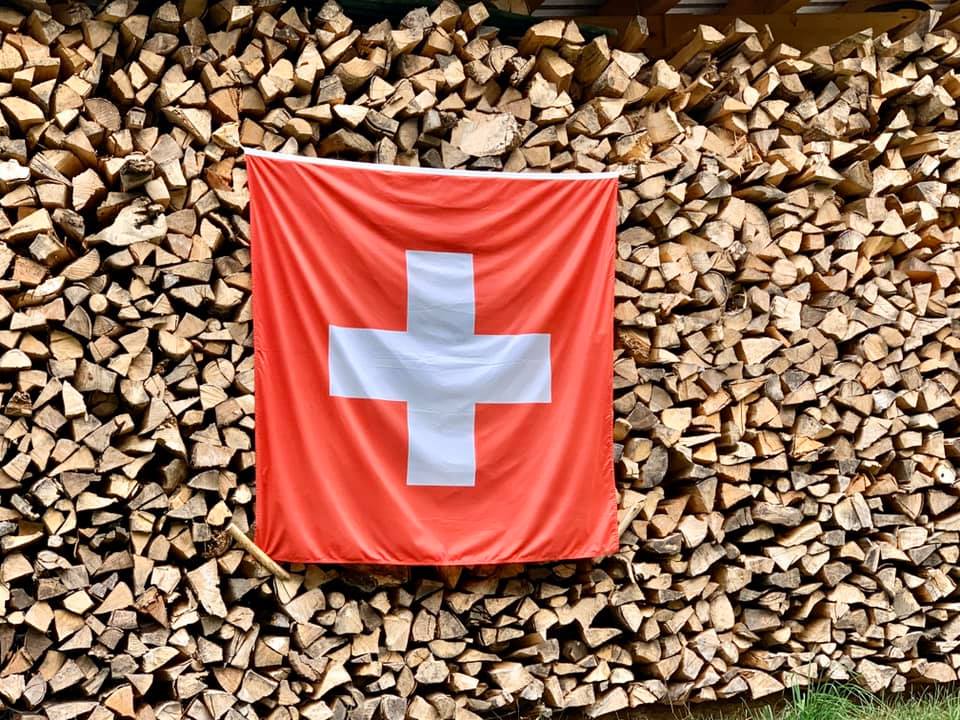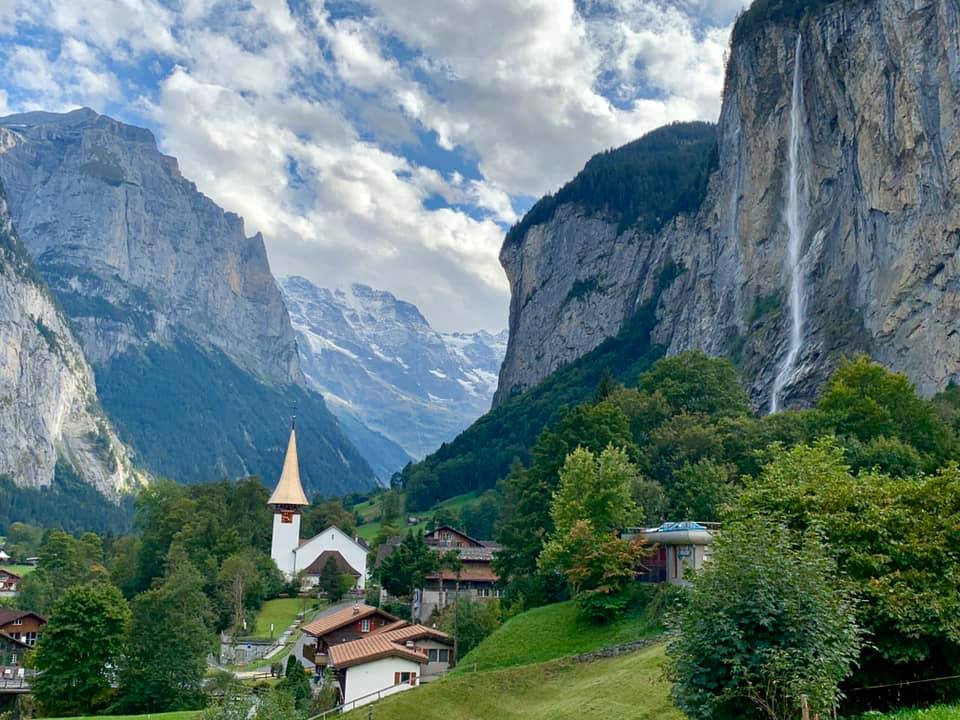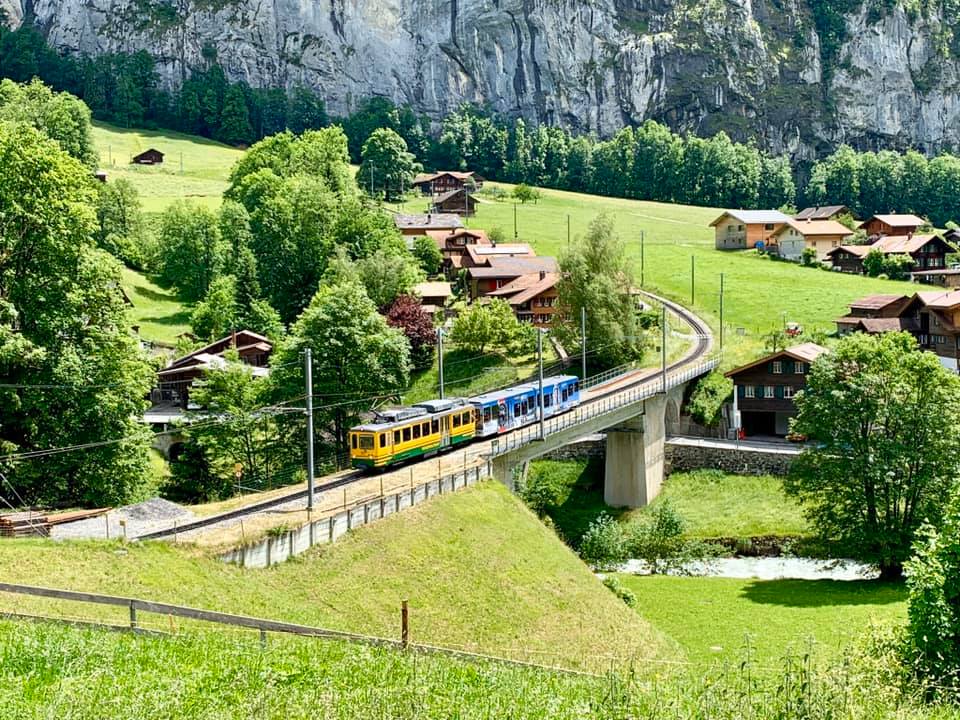 From Camping Jungfrau there is an easy (4,5 km) walk (with options for a picnic with free firewood) to the highest of the waterfalls, not only in this valley but in Switzerland, the Mürrenbachfall with a drop of 417 meters! Other important waterfalls in the area are the roaring Trümmelbachfall and the beautiful Sefinenfall. On the way, there are small farms selling homemade alp cheese.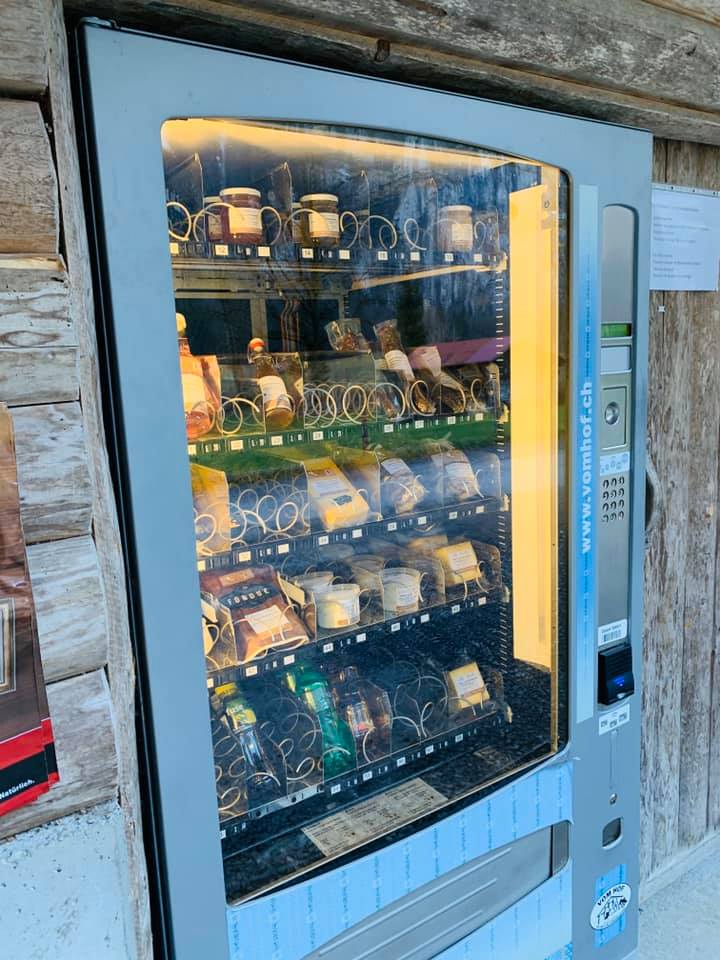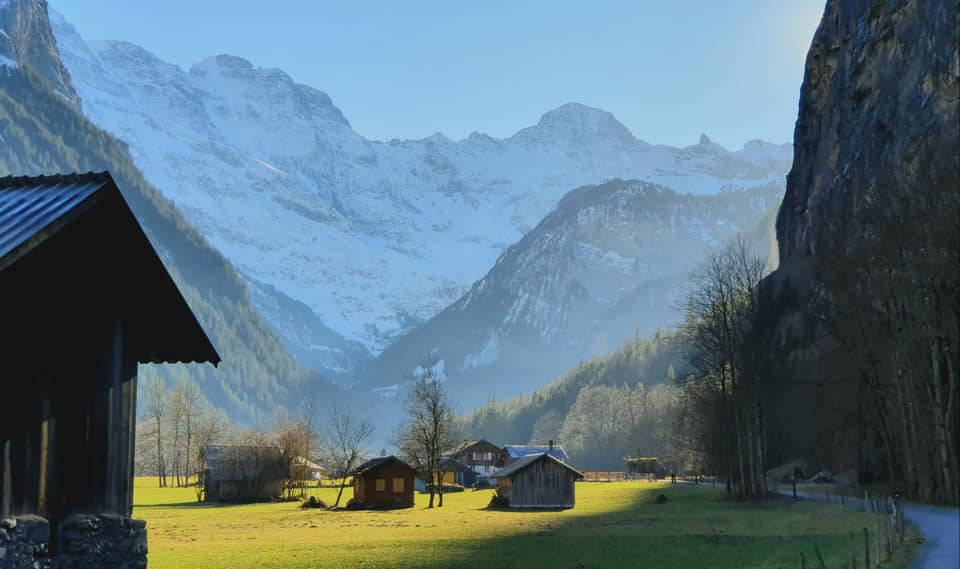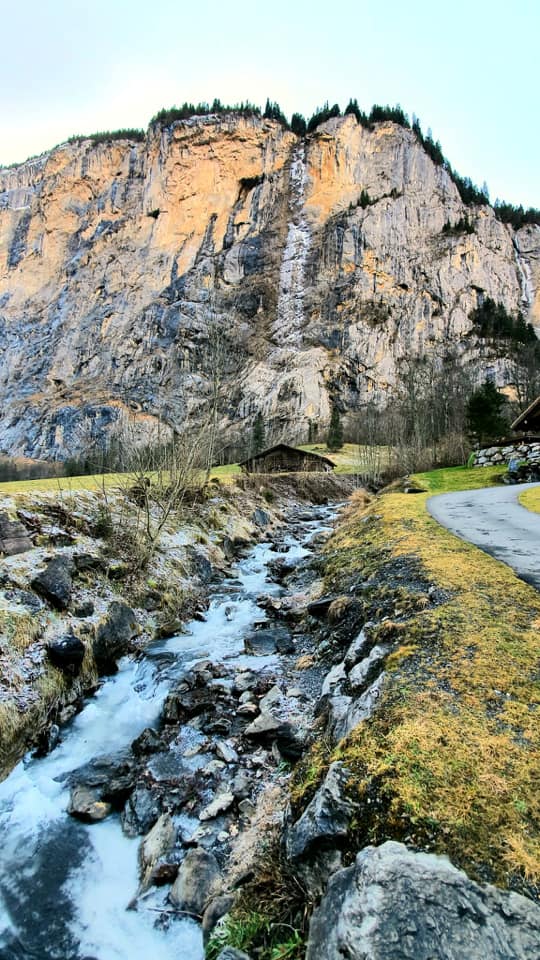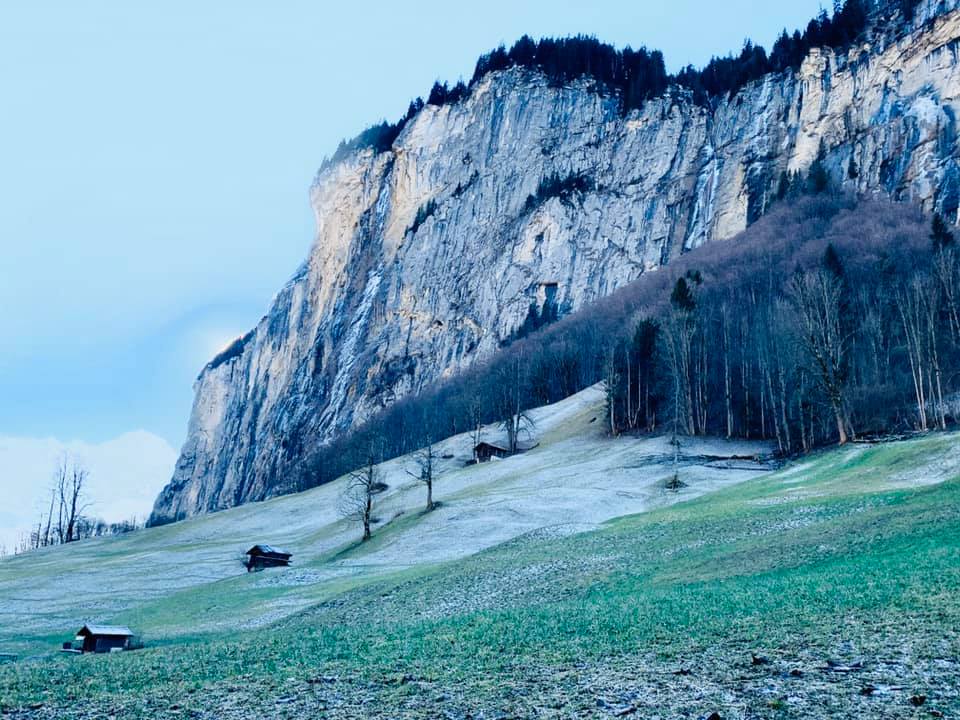 Returning from a hike we often enjoy the hearty portions of nachos and cheese at the Horner Pub, the first, the best, and only pub in the village. Lauterbrunnen is a place we just love.