BUVETTE de JAMAN, mountain restaurant, Switzerland
Loading Likes...

BUVETTE de JAMAN is among the cutest mountain restaurants we have visited and with outstanding views from the tables in front of the restaurant when the weather allows sitting outside.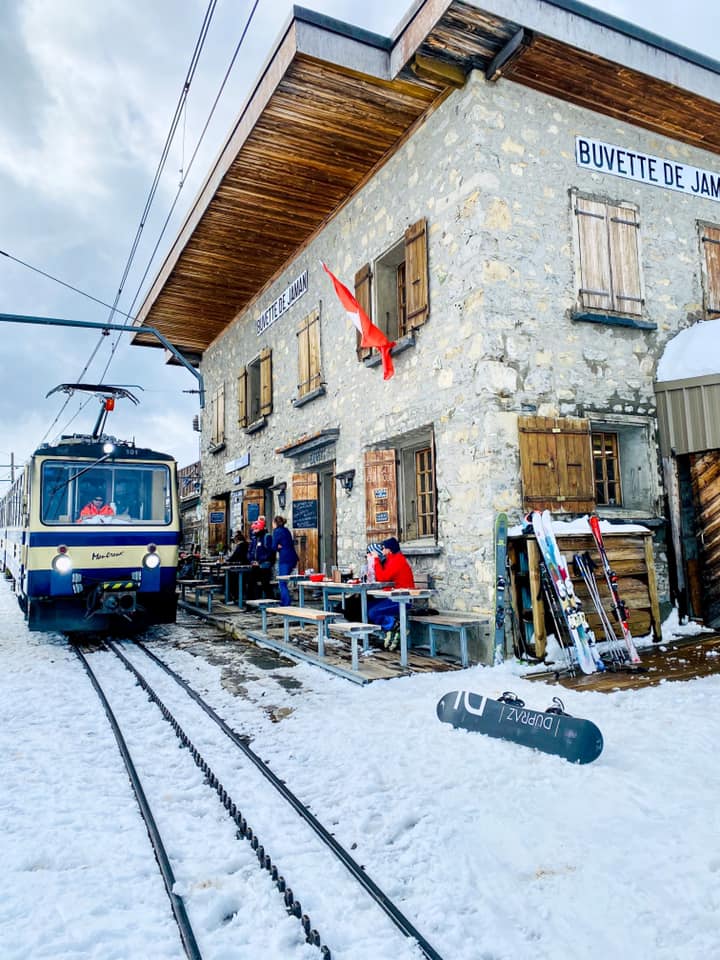 During our last visit to Montreux we took the train from the main railway station in direction of Rochers-de-Naye but jumped off a couple of stops before at Jaman. It is just about a 40 minutes trip with lots of stops on the way. It goes up, up and up with beautiful views over Lake Geneva (Lac Leman), Montreux and to the surrounding mountains where especially Dent de Jaman with its 1874 meters looks very impressive.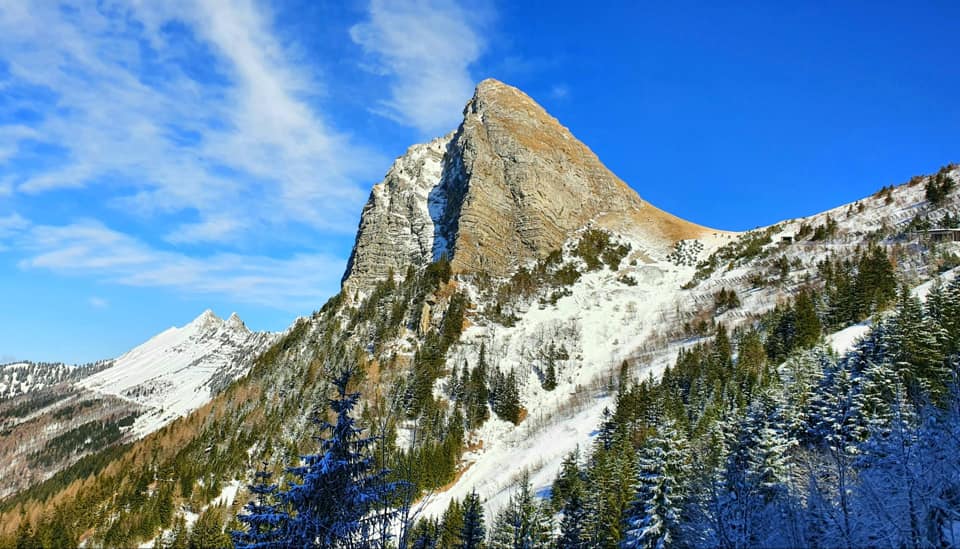 Arriving at the stop by Jaman, at the height of 1742 meters, the restaurant is literally just one step from the train tracks! Lots of skiers and snowboarders had also found the restaurant but we were still able to get a table outside with tremendous views over the valley and to Rochers-de-Naye, Dent de Jaman and other mountains. A short and interesting menu is written on chalkboards inside – and the super friendly staff can help with translation if your French is a little rusty – the food is appetizing and delicious, we had a beautiful rösti-burger and a fragrant delicious cheese fondue.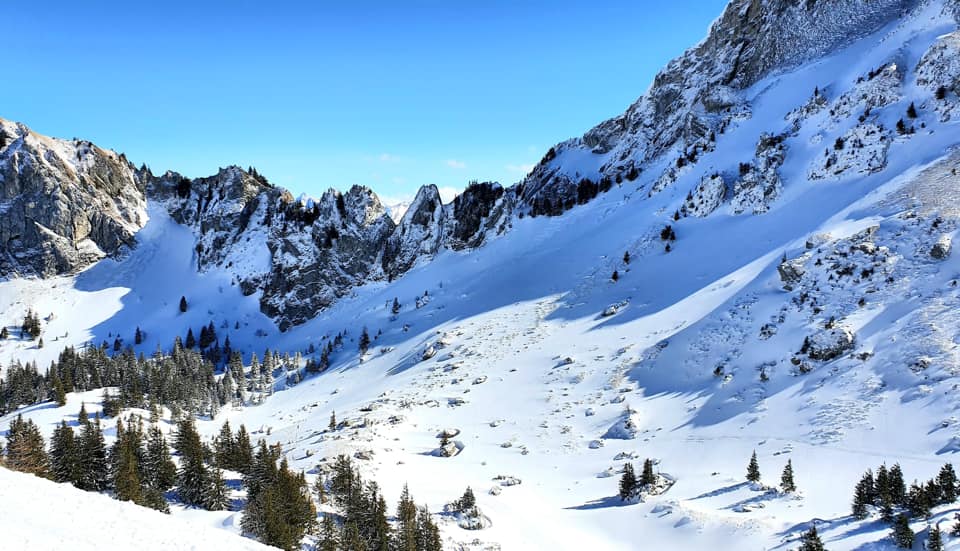 The tables outside are just about half a meter from the trains passing by, an interesting experience, luckily, they are all-electric trains, so no smoke emissions to worry about. At this time of the year, there were lots of skiers and snowboarders and when the snow is gone the area is full of great hiking opportunities for example to the nearby Dent de Jaman and the mountain pass Col de Jaman.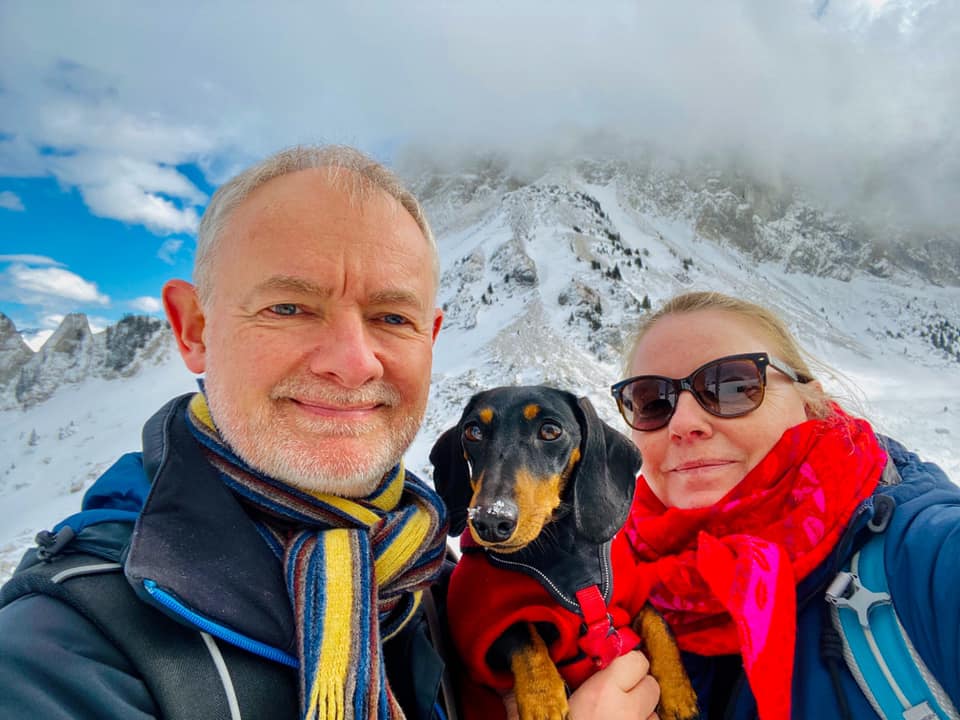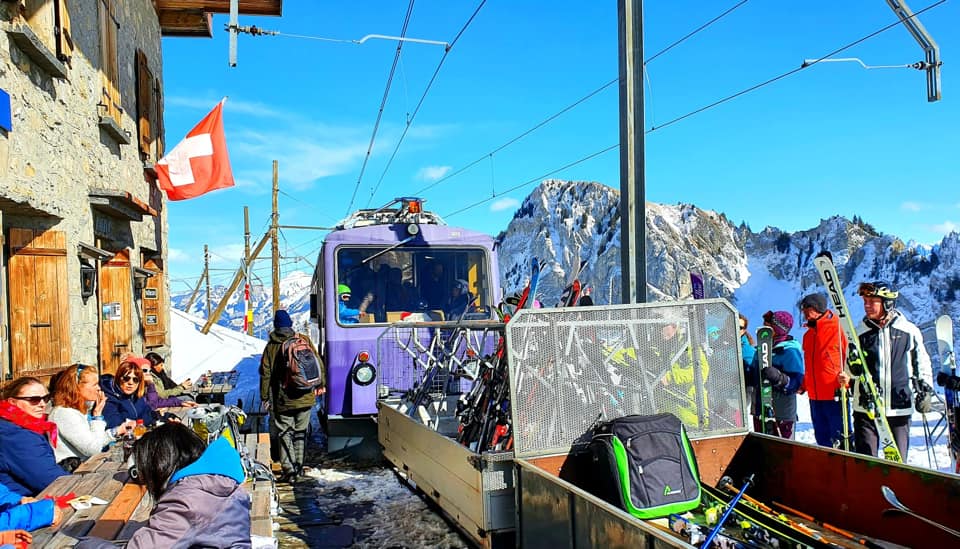 We are already looking forward to visiting Buvette de Jaman again when everything is green and blooming.
www.montreuxriviera.com/en/P11205/buvette-de-jaman
www.montreuxriviera.com/en/P815/the-cog-railway-montreux-rochers-de-naye