Loading Likes...

LAMPS LAMPS LAMPS
A little lamp parade, telling about the lamps we have chosen for our home. We sometimes find it difficult to find the right lamp, but think we have finally managed – perhaps as inspiration for you too. The first is Havana from Foscarini, designed by Jozeph Forages. It was love at first sight when we saw it with a good friend. Here it stands in a corner and it also spreads light to the terrace through the window.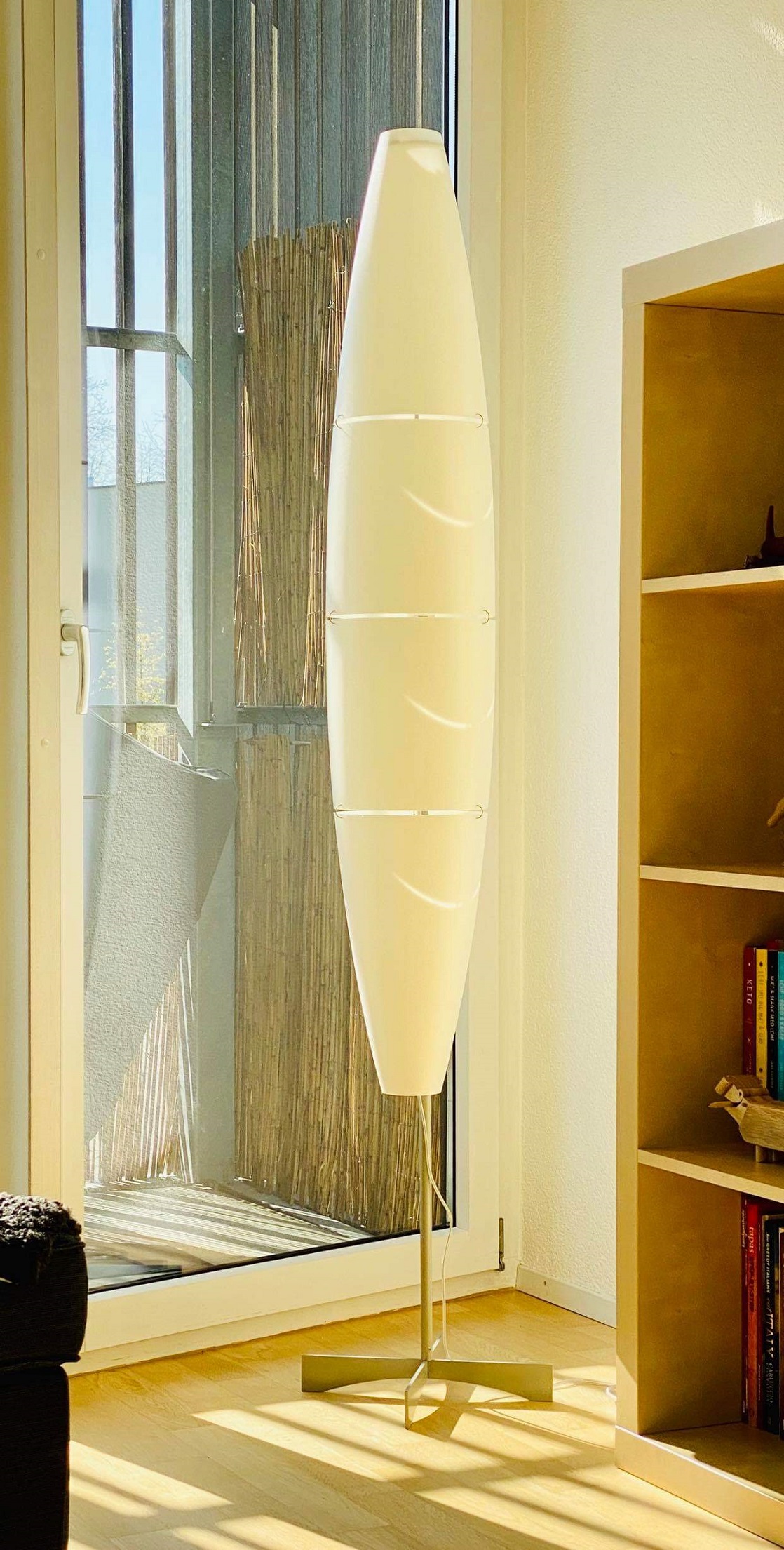 Over our dining table, we have the Octo 4240 from Finnish Secto, designed by Seppo Koho. We chose it for its airy design, enabling us to look through it so it doesn't block or split the room.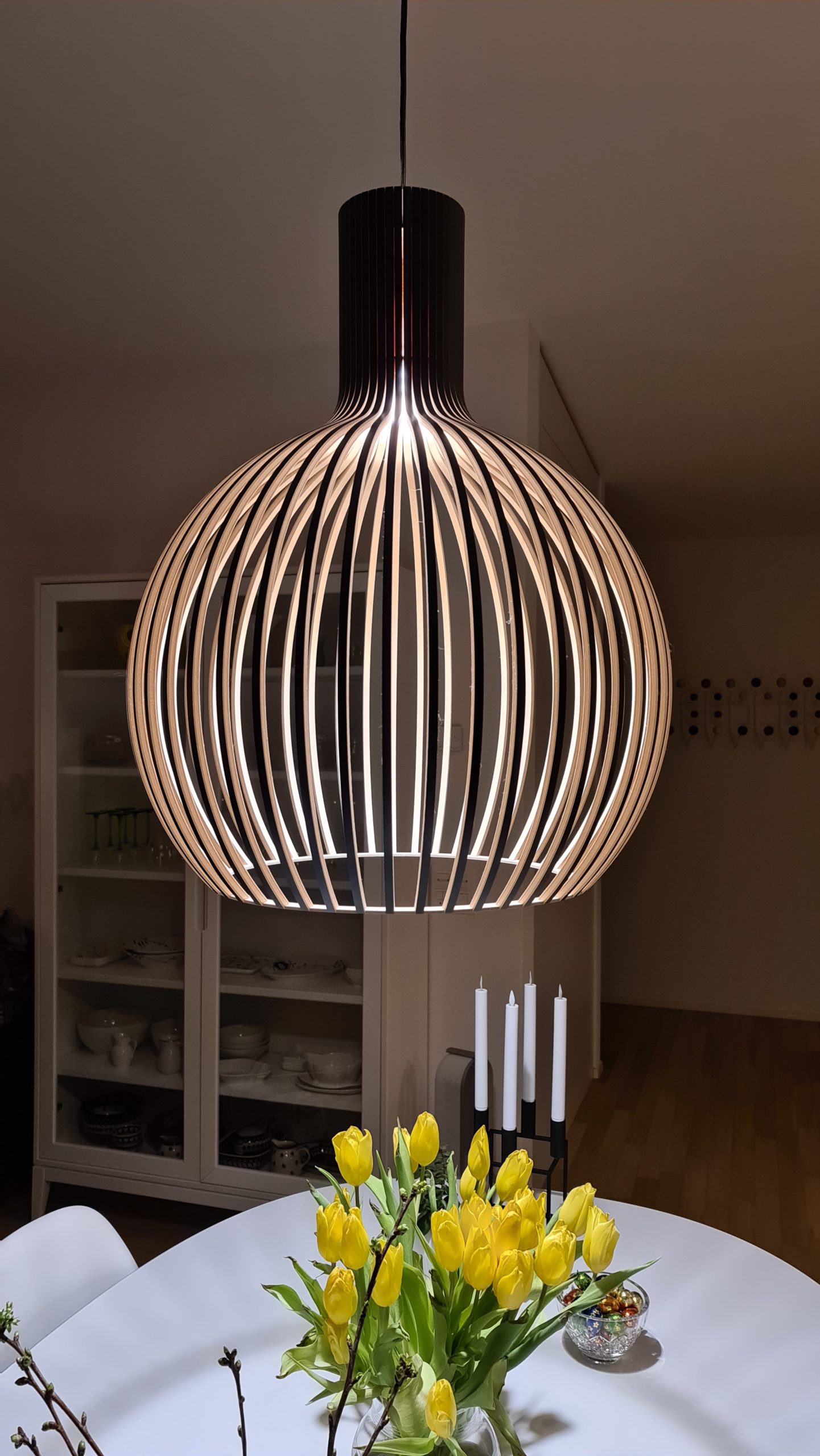 Milk is the name of this lamp. It is from &tradition, it is Danish design by the Norm Architects Jonas Bjerre-Poulsen and Kasper Rønn. We have always made sure our TV didn't stand in complete darkness, and this lamp gives a perfect ambiance light by the TV.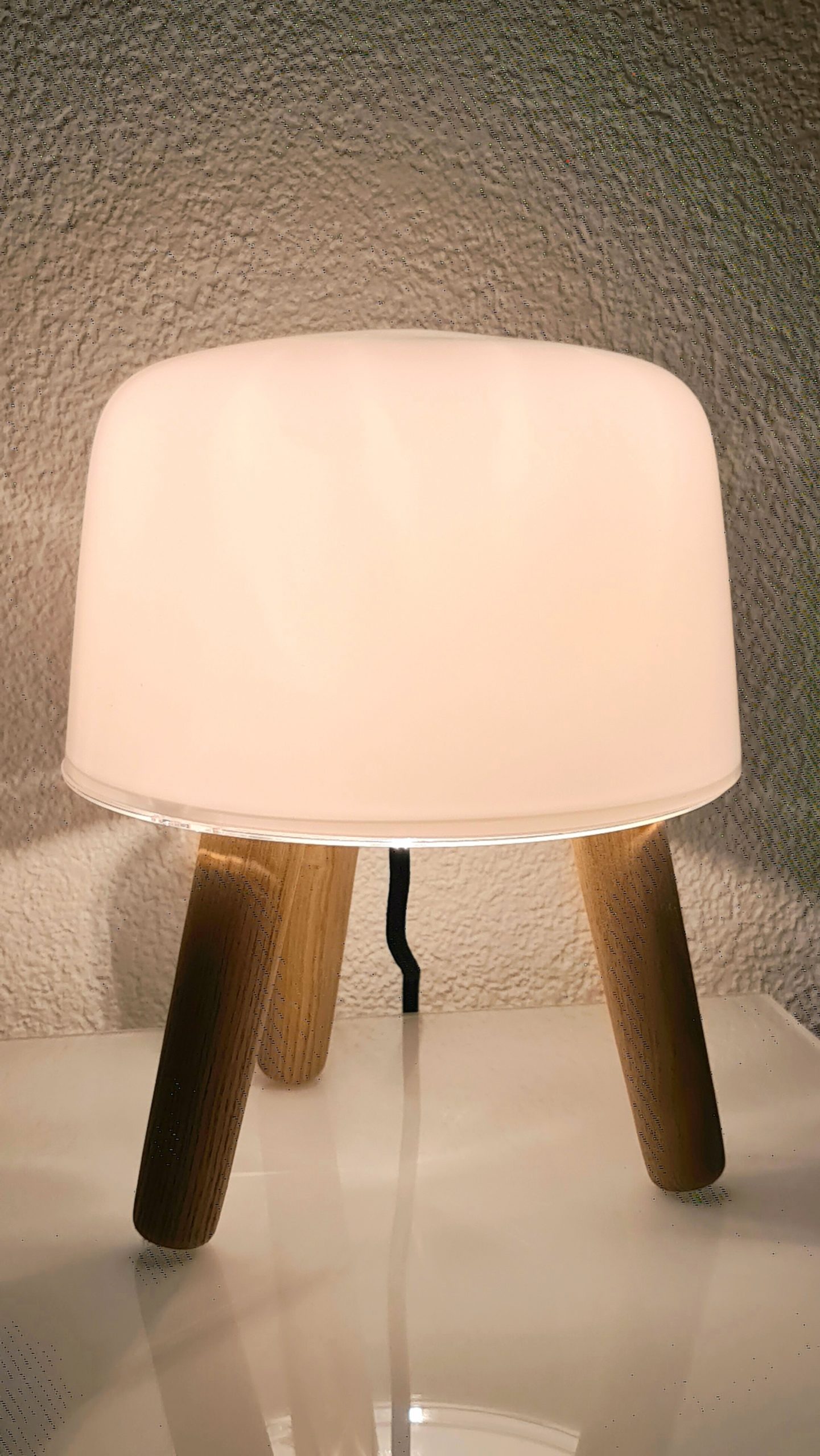 In the kitchen, we have two lamps with the funny name Doo-Wop from Louis Poulsen, designed by Poul Henningsen. The original, former, name of the lamp was Navy Pendant as it was mainly used in buildings of the Danish Navy in the 1950s. In our kitchen, we have placed the Doo-Wops over a kitchen island to give a good working light.
One of our bedside lamps is the Gubi Pedrera, designed by the Spanish designer Barba Corsini in the 1950s.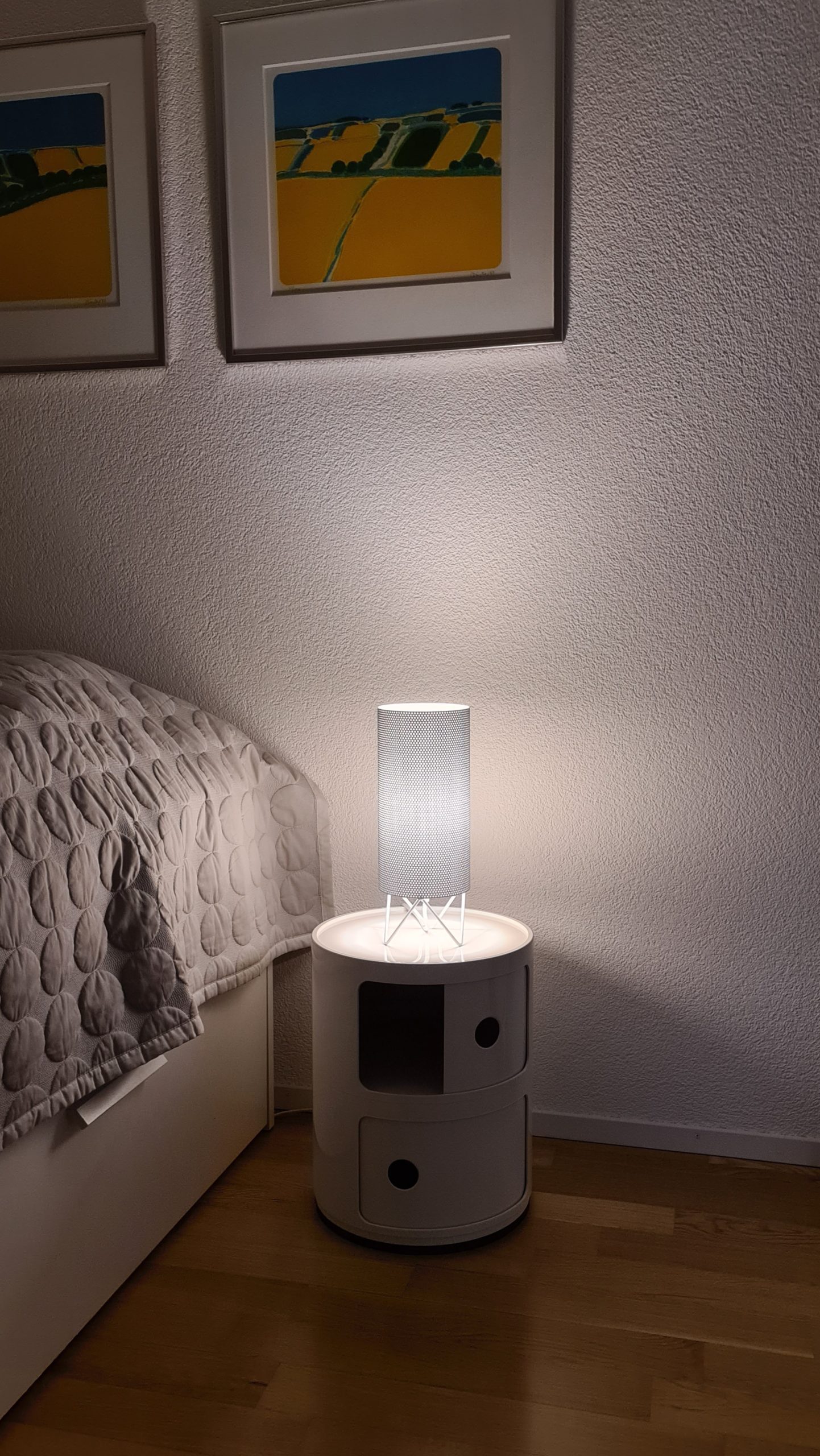 The other bedside lamp is Flowerpot VP4, designed by the world-renowned Danish designer Verner Panton. We just found it beautiful, cute and funny at the same time.
On our balcony, we have these two Sunlight solar lamps from the Danish brand Eva Solo. After a long sunny day, it gives a nice ambiance light the whole evening.
The Kaiser Idell 7618-W was designed by the German Christian Idell in 1931. It is a flexible and beautiful scissor wall lamp and ideal for knitting as well as for reading in our living room.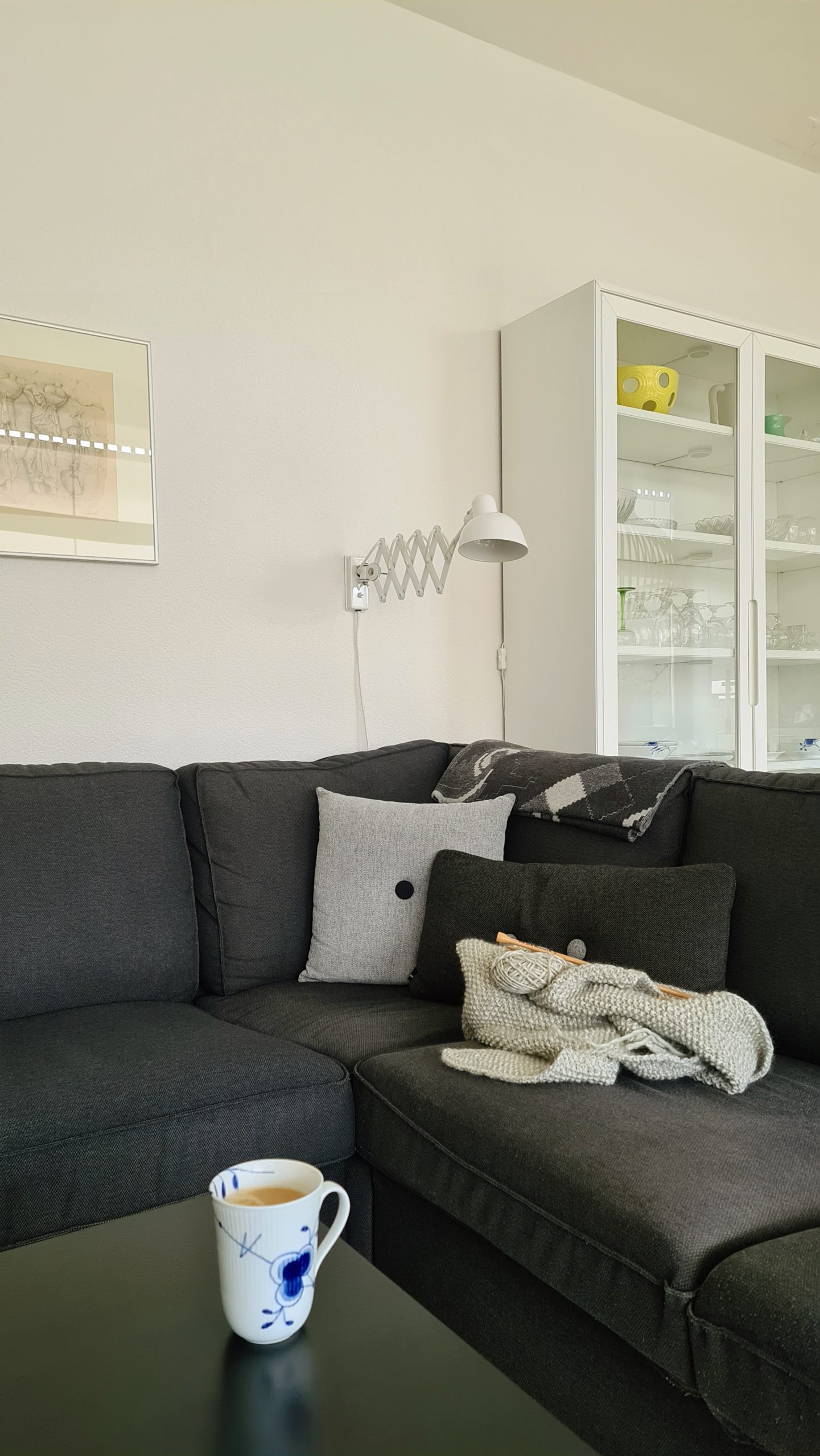 In our guest room, we have the Traffic lamp from Danish lamp company Nielsen Light. It gives a flexible lamp for guests to move it around to their likings. The bed can be extended to a normal double bed.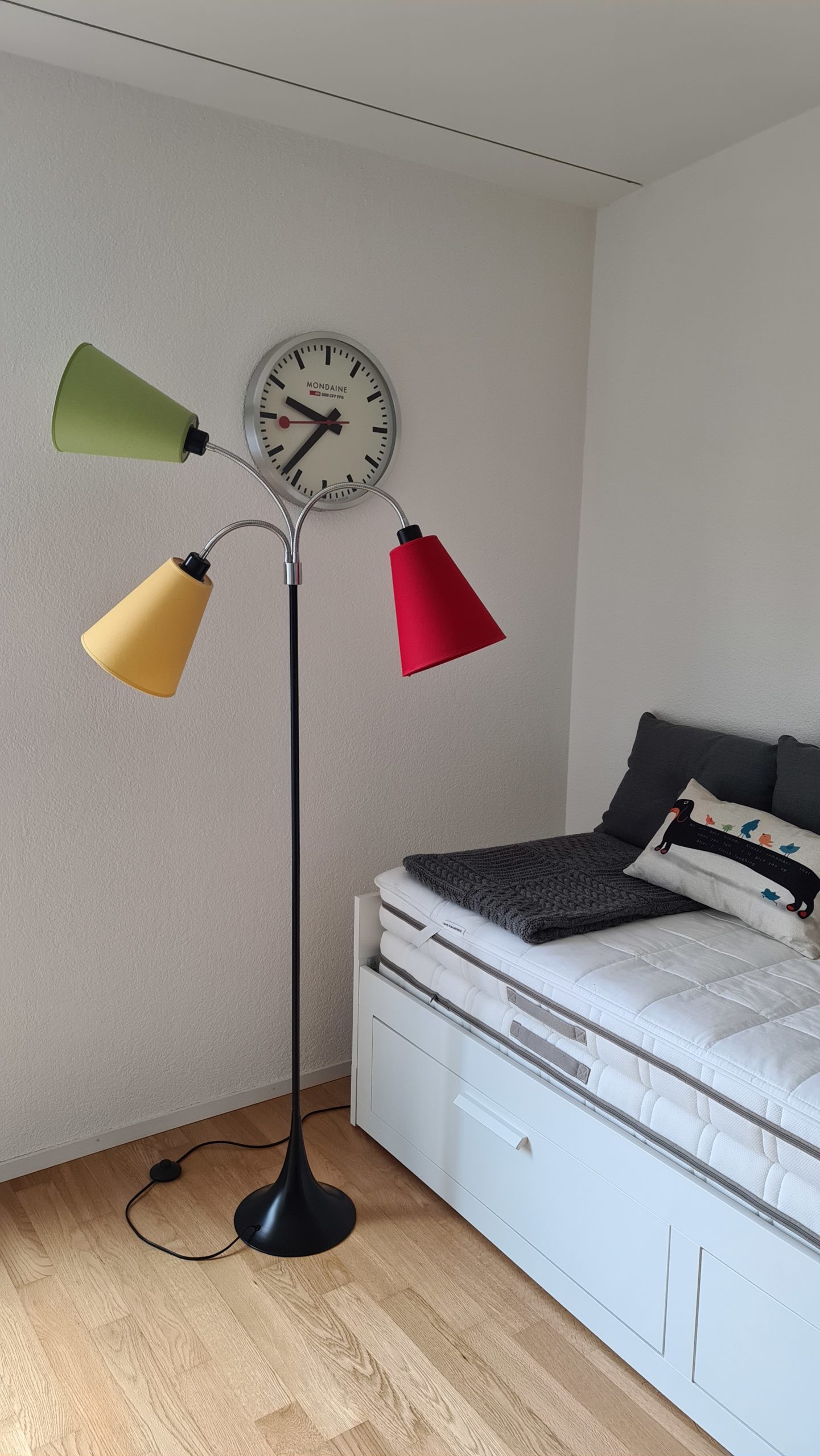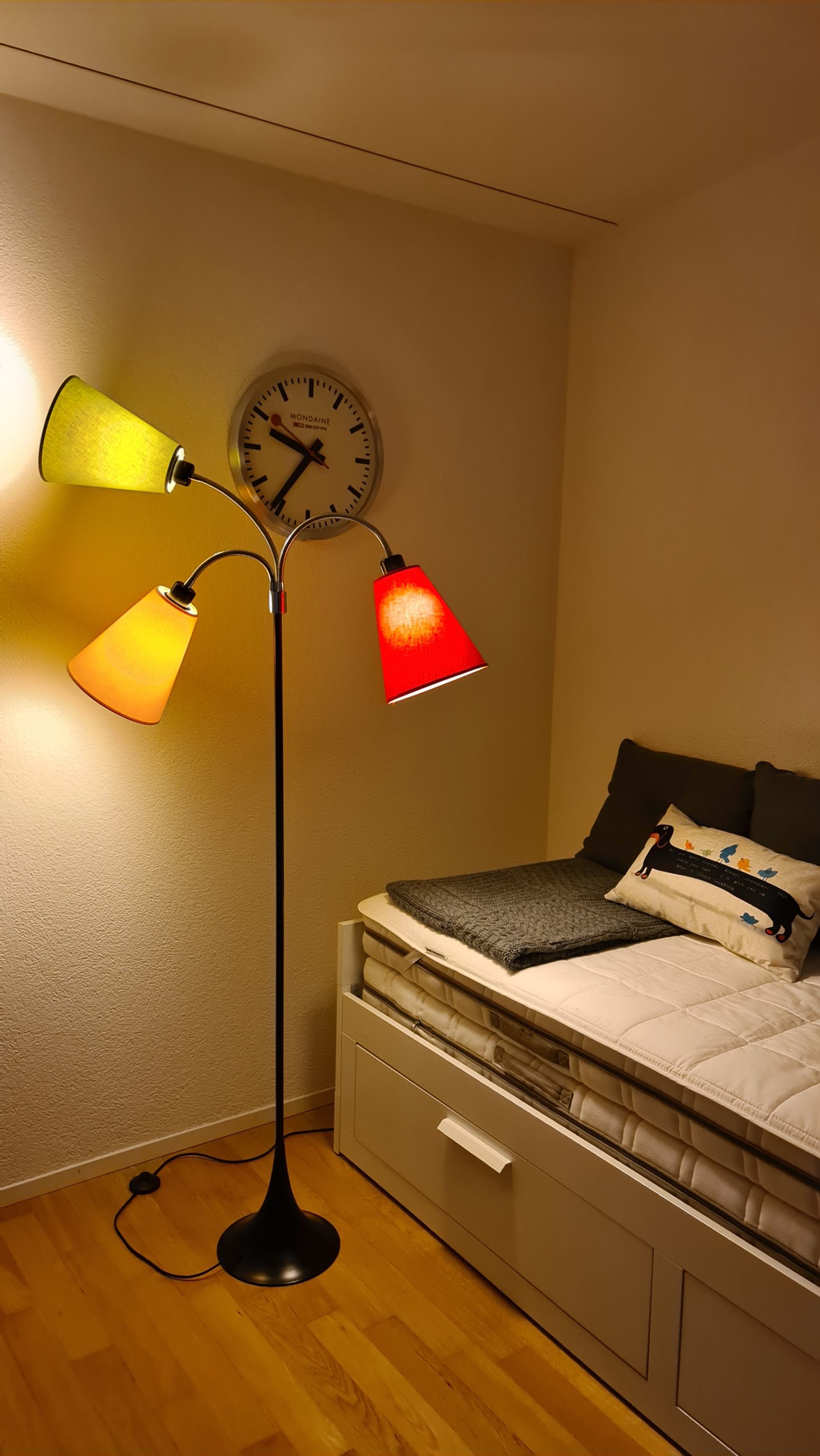 The last of the lamps are the Philips LED ceiling lamps. We use them in the corridor and in the sleeping rooms. They give efficient light and appear nearly invisible when not in use.