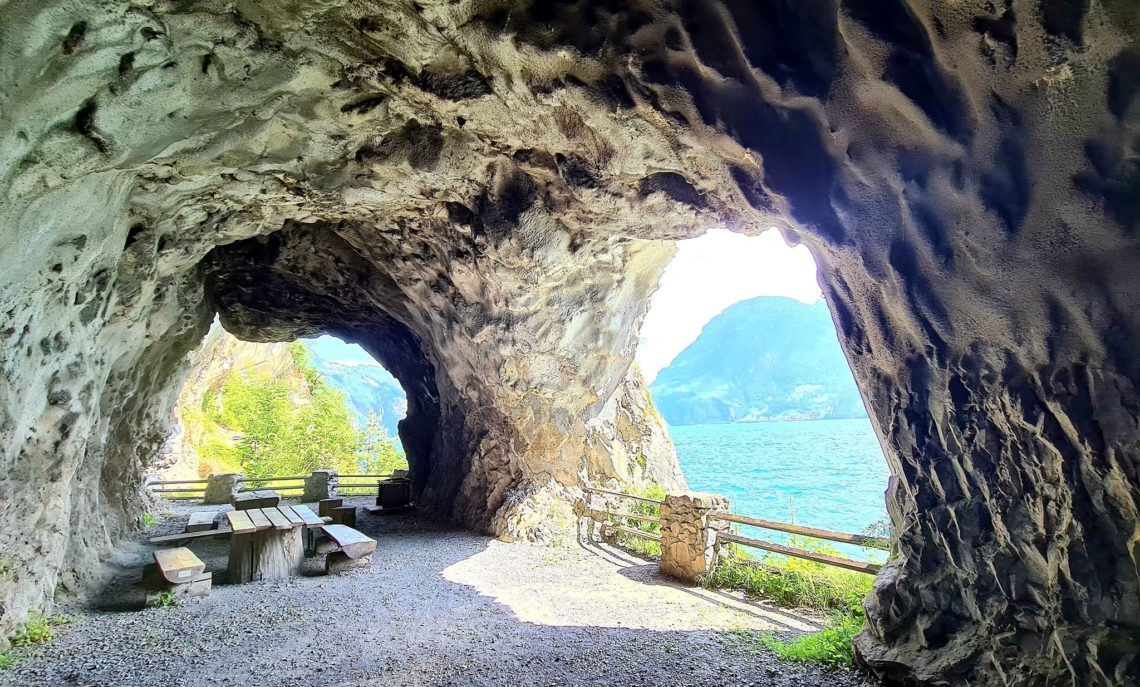 WEG der SCHWEIZ II, The Swiss Path II
Loading Likes...

Another stage of Weg der Schweiz, The Swiss Path. This time we hiked the short but beautiful part from Bauen to Isleten. The whole part of this trip is almost flat as it follows the shore along the Urnersee, but sometimes through old and dark tunnels, which is actually the originally old road to Bauen.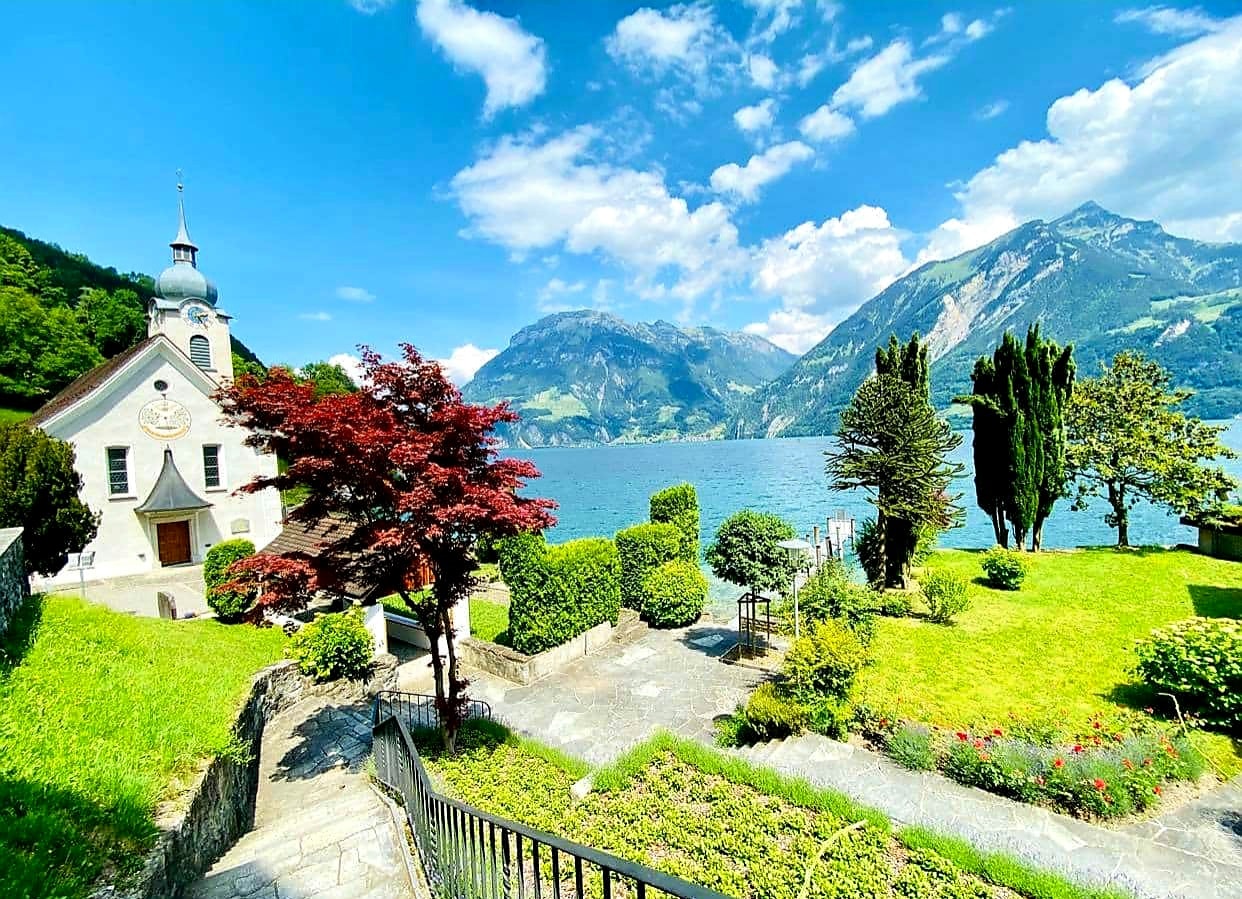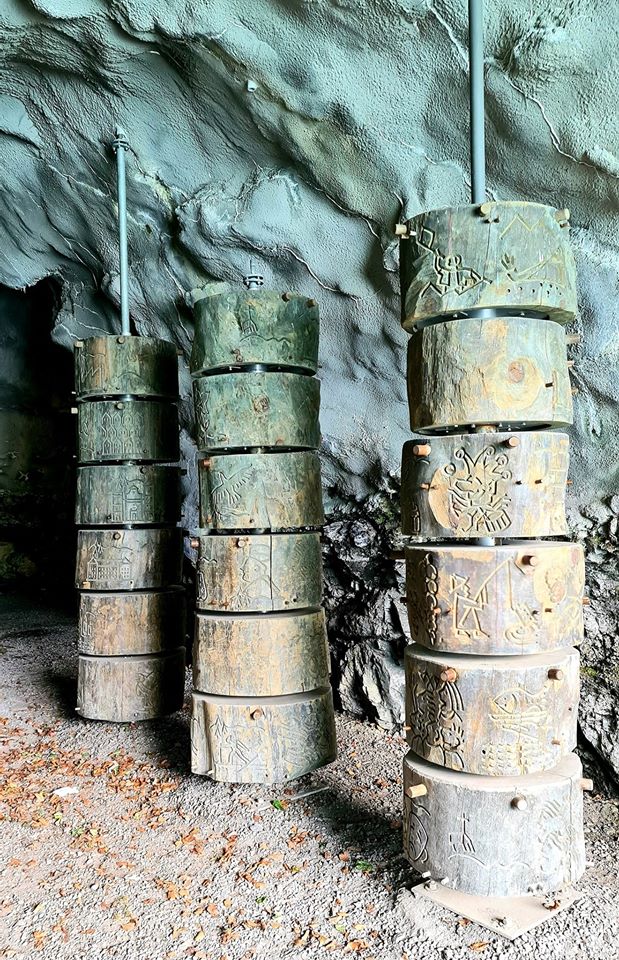 In some of these tunnels, there are "windows" with fantastic views to the lake from the places where tables, benches, and fire-places invites to stay a bit longer for a picnic or even a barbecue. A short part of the path follows the normal tunnel road after a rock slide destroyed parts of the Weg der Schweiz gallery.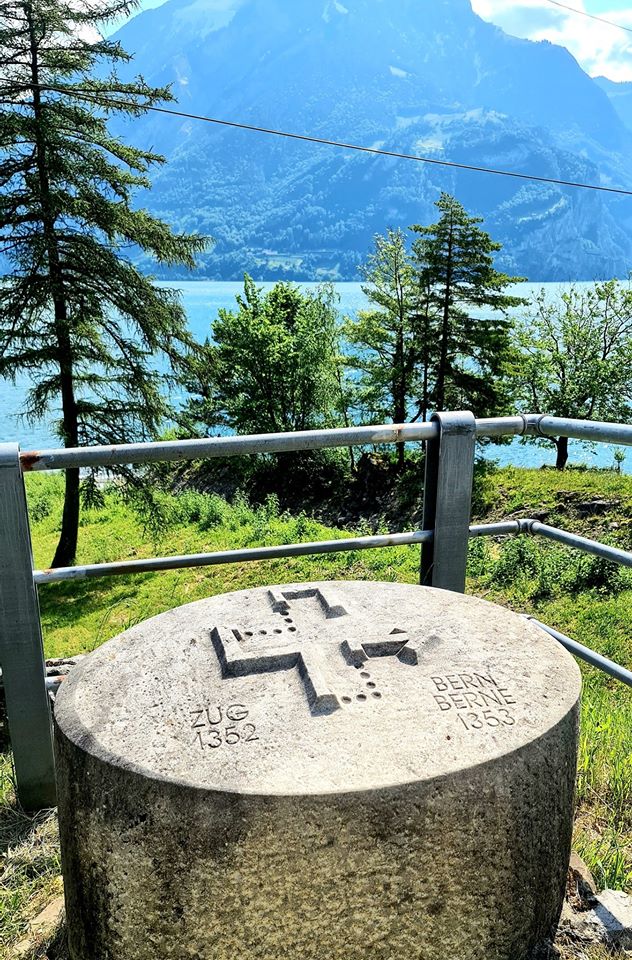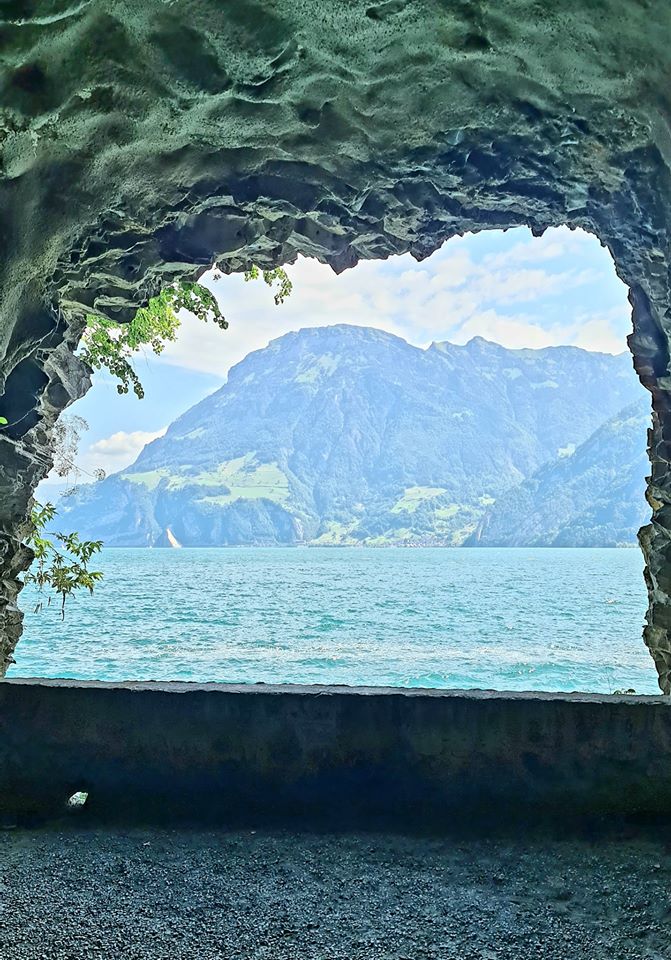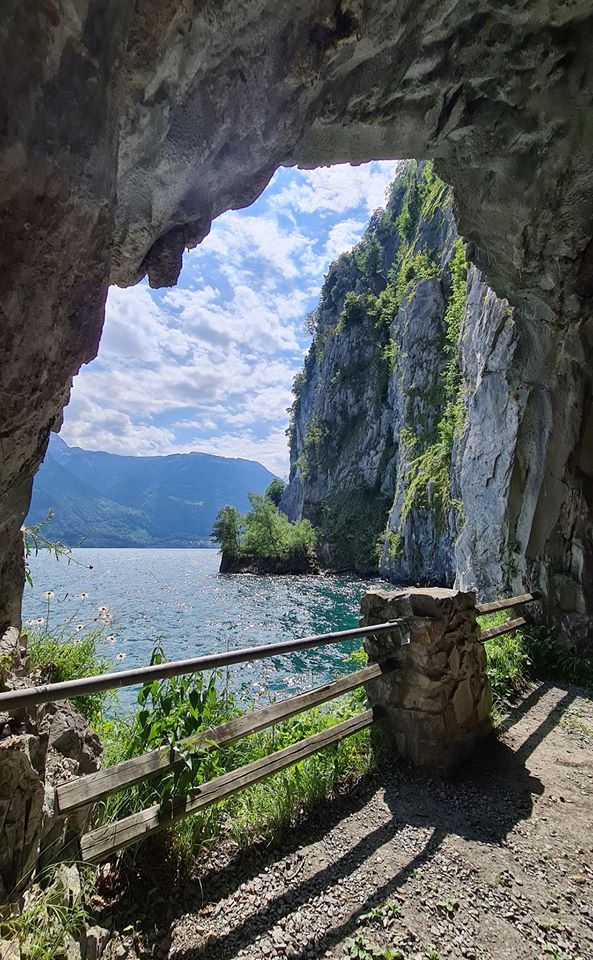 The area around Isleten is also a windsurfer paradise. From Bauen as well as Isleten, it is possible to take a ferry to other small harbors along the shore of the lake.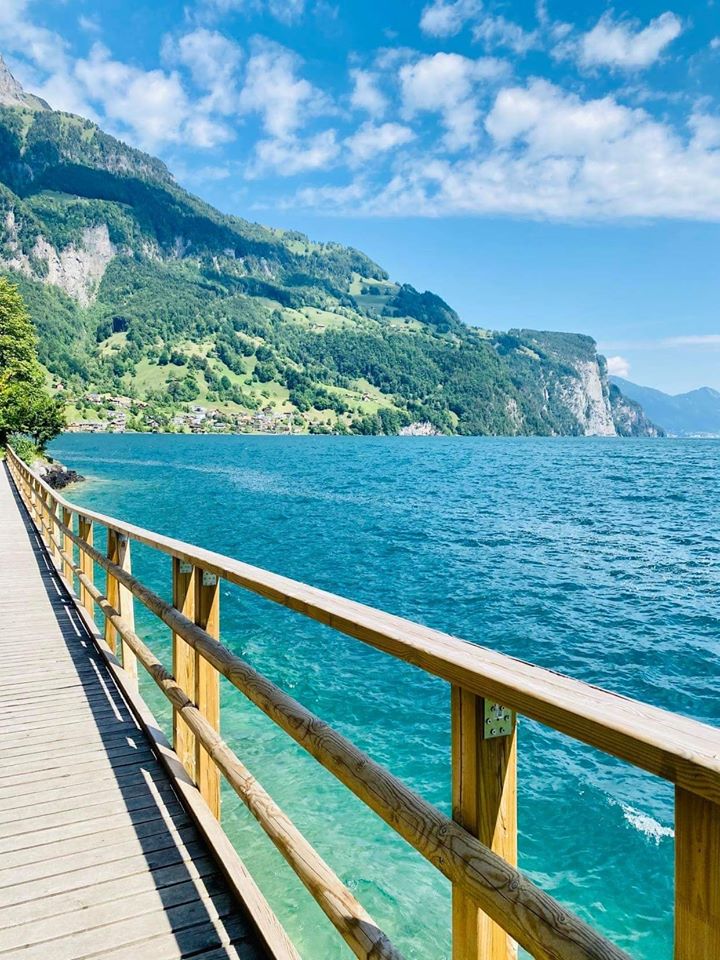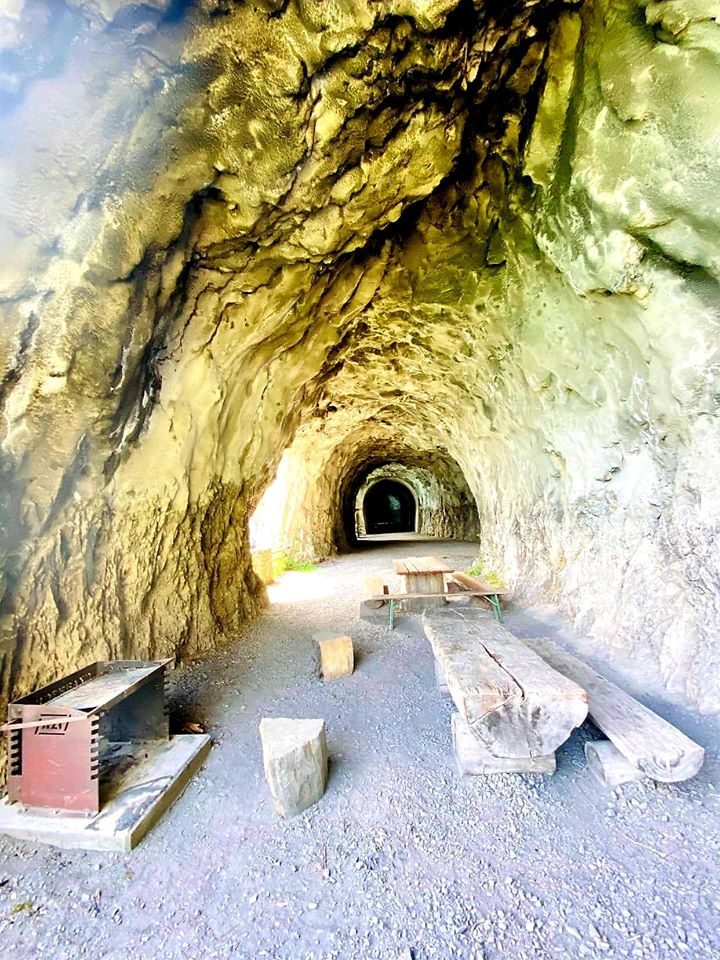 Speaking about the lake; like in many lakes and rivers in Switzerland, this is where the little fish, the Egli (English: perch, Latin: perca fluviatilis) lives. It is the most popular edible fish in Switzerland – and in 2019 it was even voted fish of the year! Well, it has been in Europe for 23 million years, so one could say it was about time with this vote. Anyway, the fish tastes absolutely delicious!!