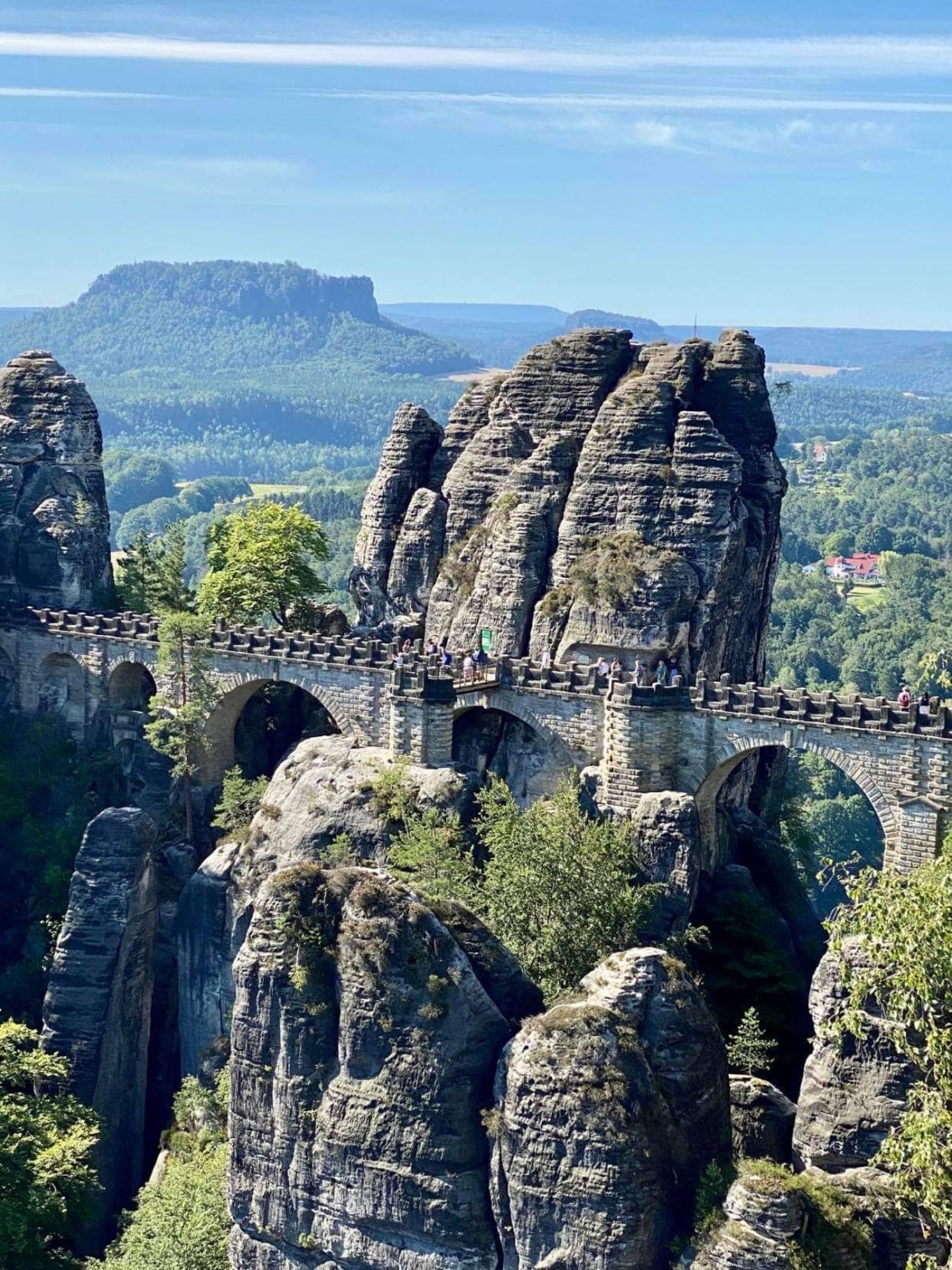 Hiking at BASTEI and through the SCHWEDENLÖCHER
Loading Likes...

The BASTEI BRIDGE is a fantastic and not to be missed place in the German national park of Saxon Switzerland, Sächsische Schweiz. At almost 200 meters above the river Elbe, the bridge and the viewing platforms offer fabulous views over a huge part of the area. The Bastei has been a tourist attraction for over 200 years, and even with the first catering at the same time!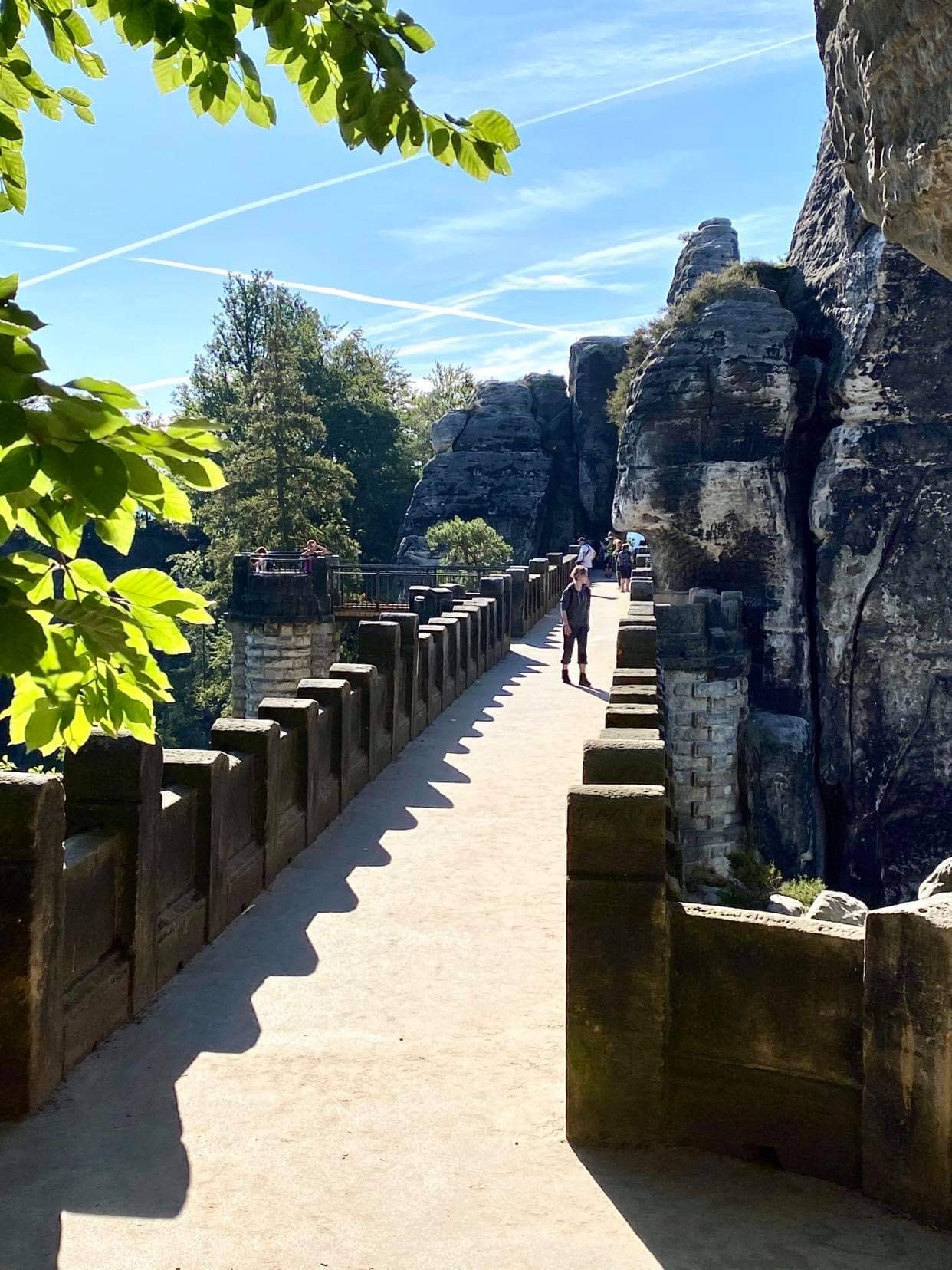 First, there was a wooden bridge connecting the rock formations – this was replaced by a 76,5 meters long sandstone bridge in 1851. From the bridge, it is possible to enter the Neurathen Rock Castle (a small fee) dating back to at least 1289, with even more interesting viewpoints and storyboards about the castle.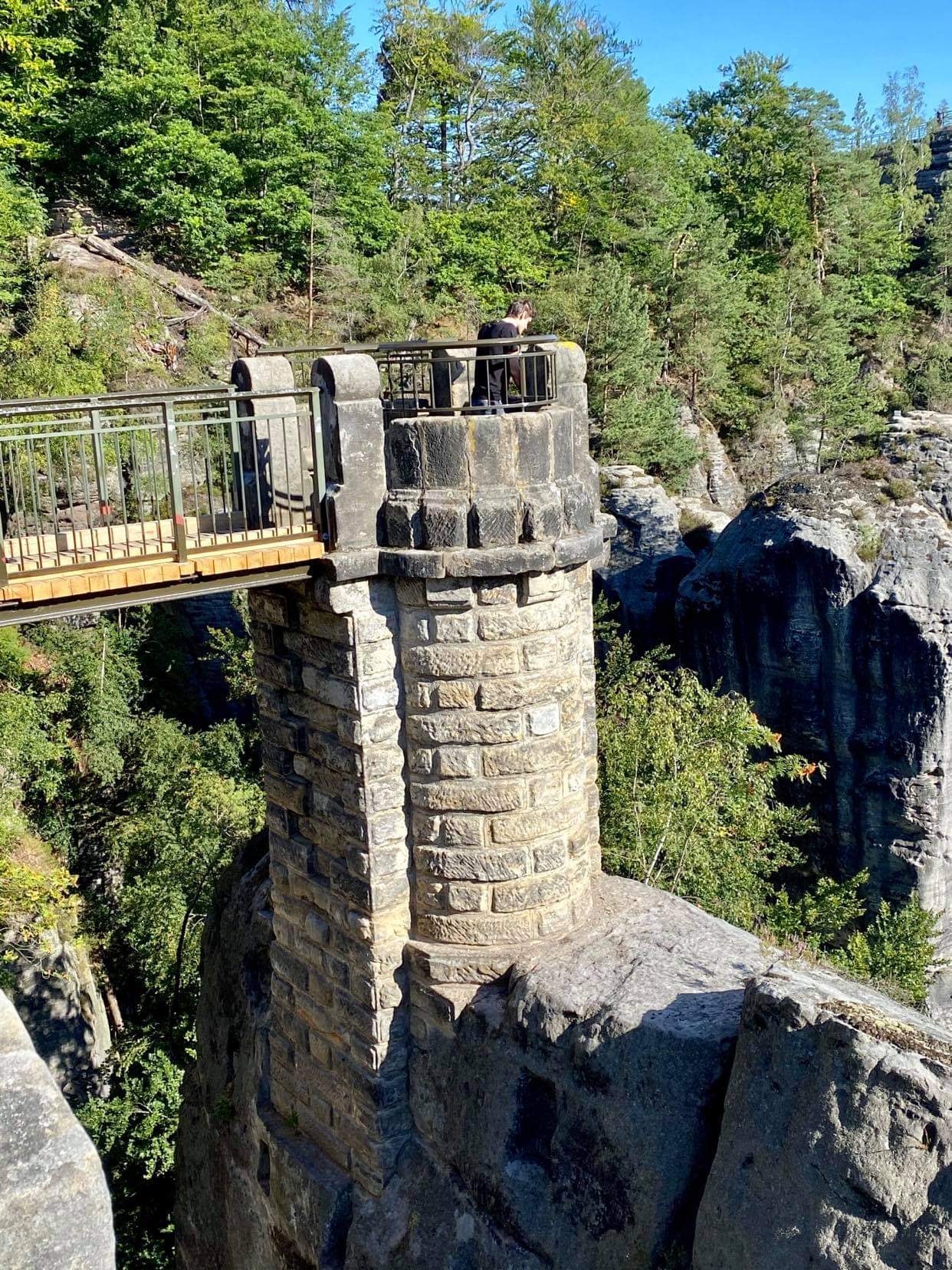 And the viewpoints, we walked from viewpoint to viewpoint, sometimes back to some of them again. We just couldn't get enough of these views, we can highly recommend coming here and experience it your self. But, we will absolutely recommend coming early in the morning on a workday, the Bastei is among the most visited mass tourist attraction in this area, but still worth a visit. There are plenty of huge parking places within walking distance of the Bastei. A bit further away there is a motorhome parking, Stellplatz.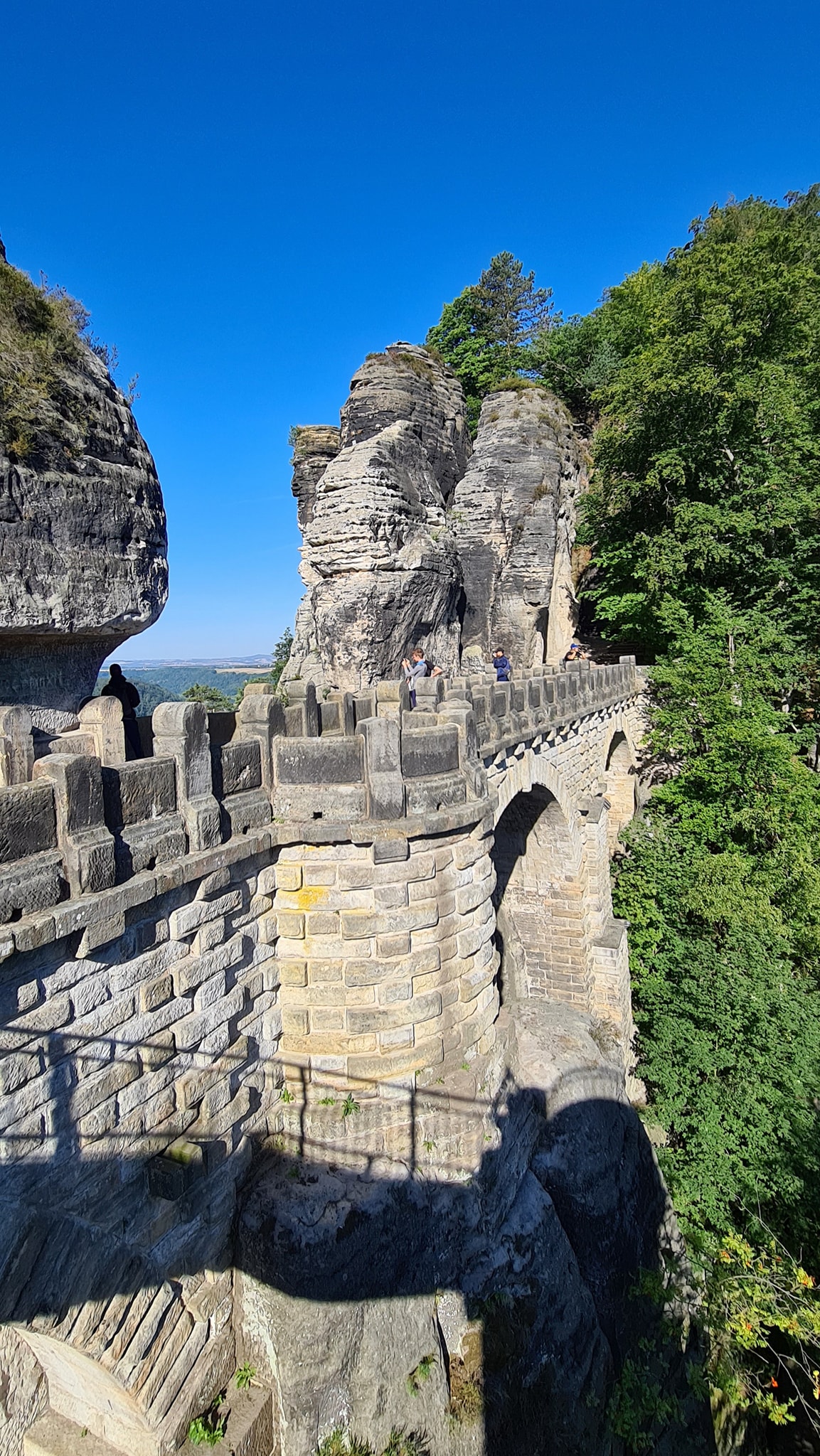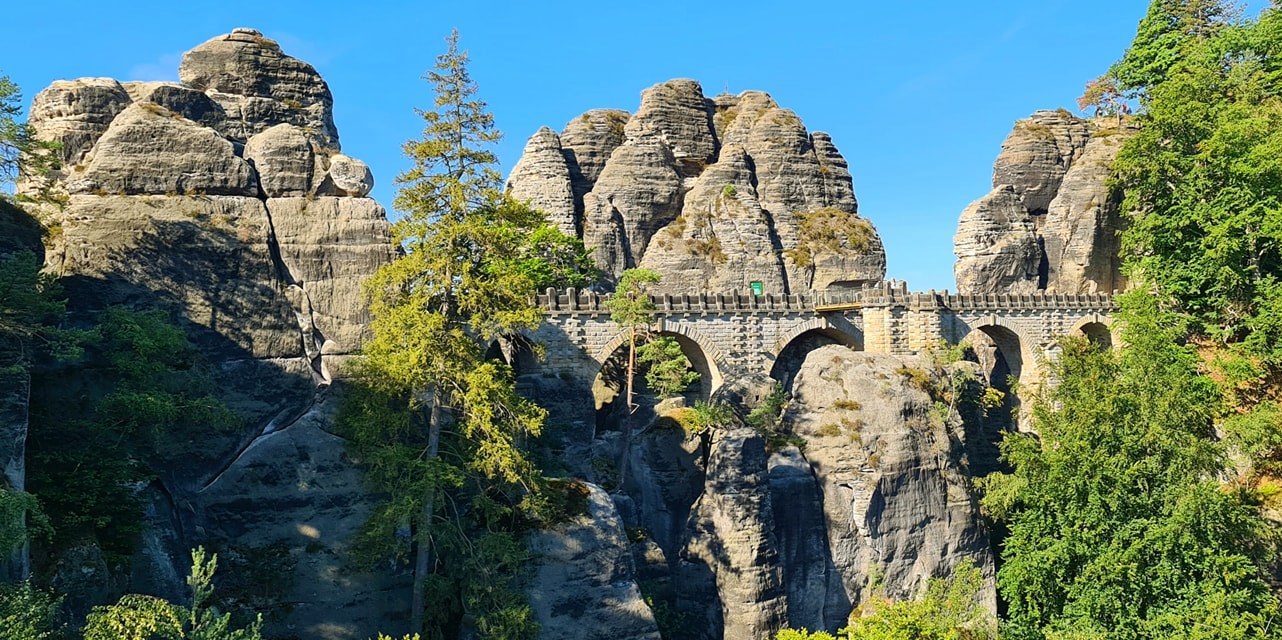 We parked close to the Bastei, near another attraction, if you can call this hard hike an attraction, the Schwedenlöcher gorge. The total of 777 steps makes every hiker sweat 😊. But still, it is probably among the most popular hikes in Saxon. Luckily there are enough cafes and restaurants to recover in after the visit.
https://www.saechsische-schweiz.de/en/region/highlights/bastei-bridge.html