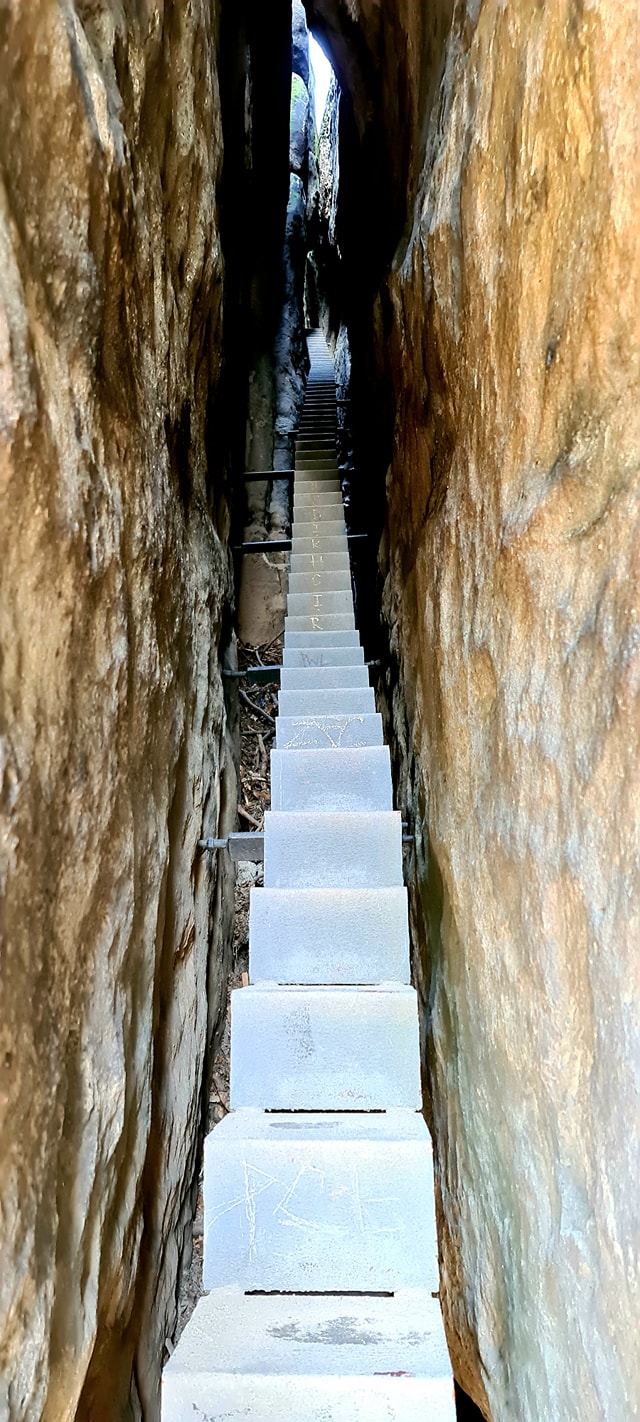 STAIRWAY to HEAVEN in Saxon Switzerland, Germany

Do you remember when Winnie the Pooh from the Hundred Acre Wood ate all the honey and got stuck in a small hole in a tree, and had to simply wait to get thinner? This is maybe the best way to explain the feeling of the utterly squeezing narrow experience 😊of the HIMMELSLEITER, literally translated to Stairway to Heaven!! A narrow, very narrow, stairway between massive rock sides, with endless, ok it just felt like endless, steps going up and up in the darkness until eventually reaching the top and the sunshine. If you are ever in this area, this is a must-try, however, claustrophobia is not an advantage.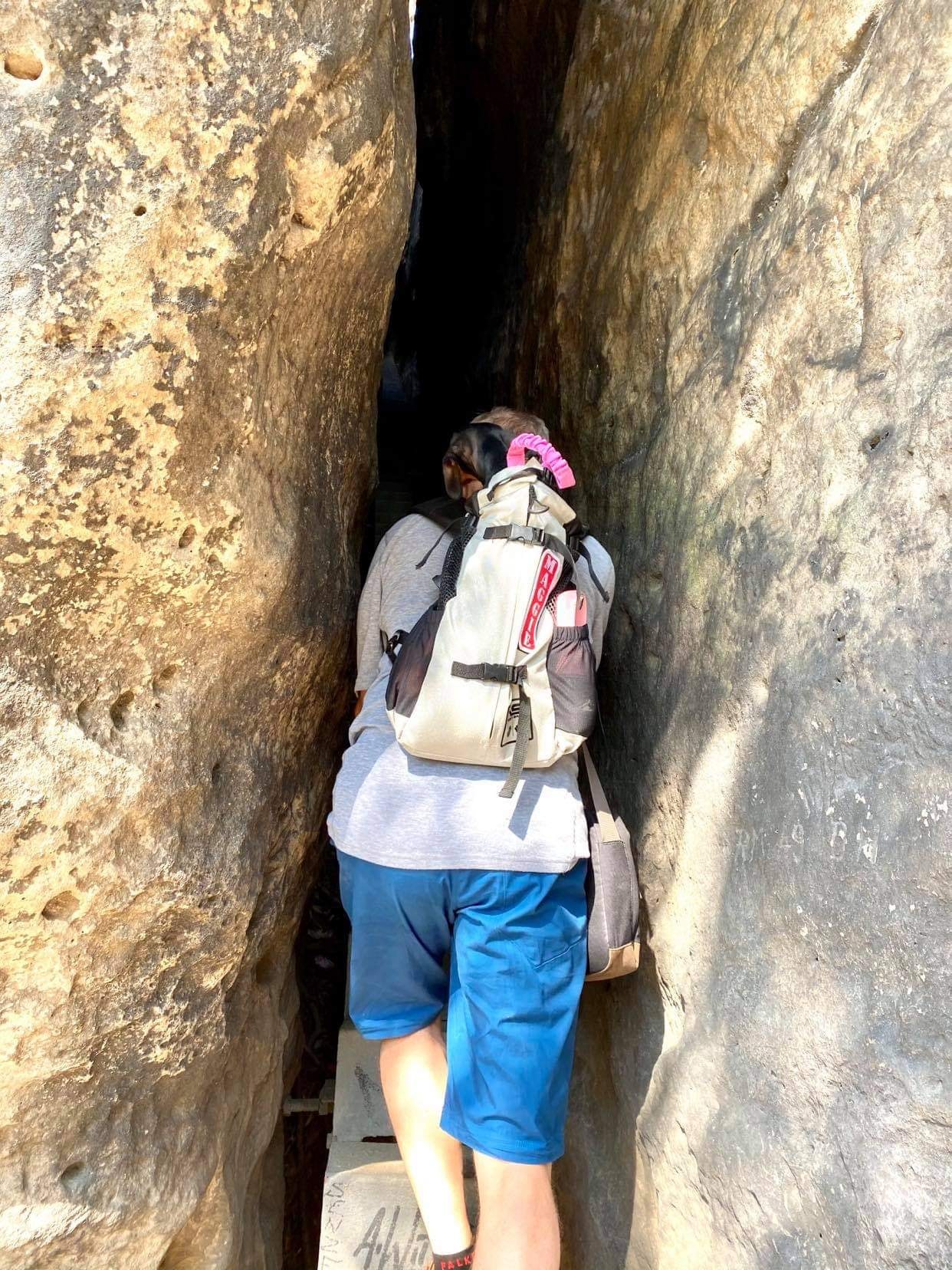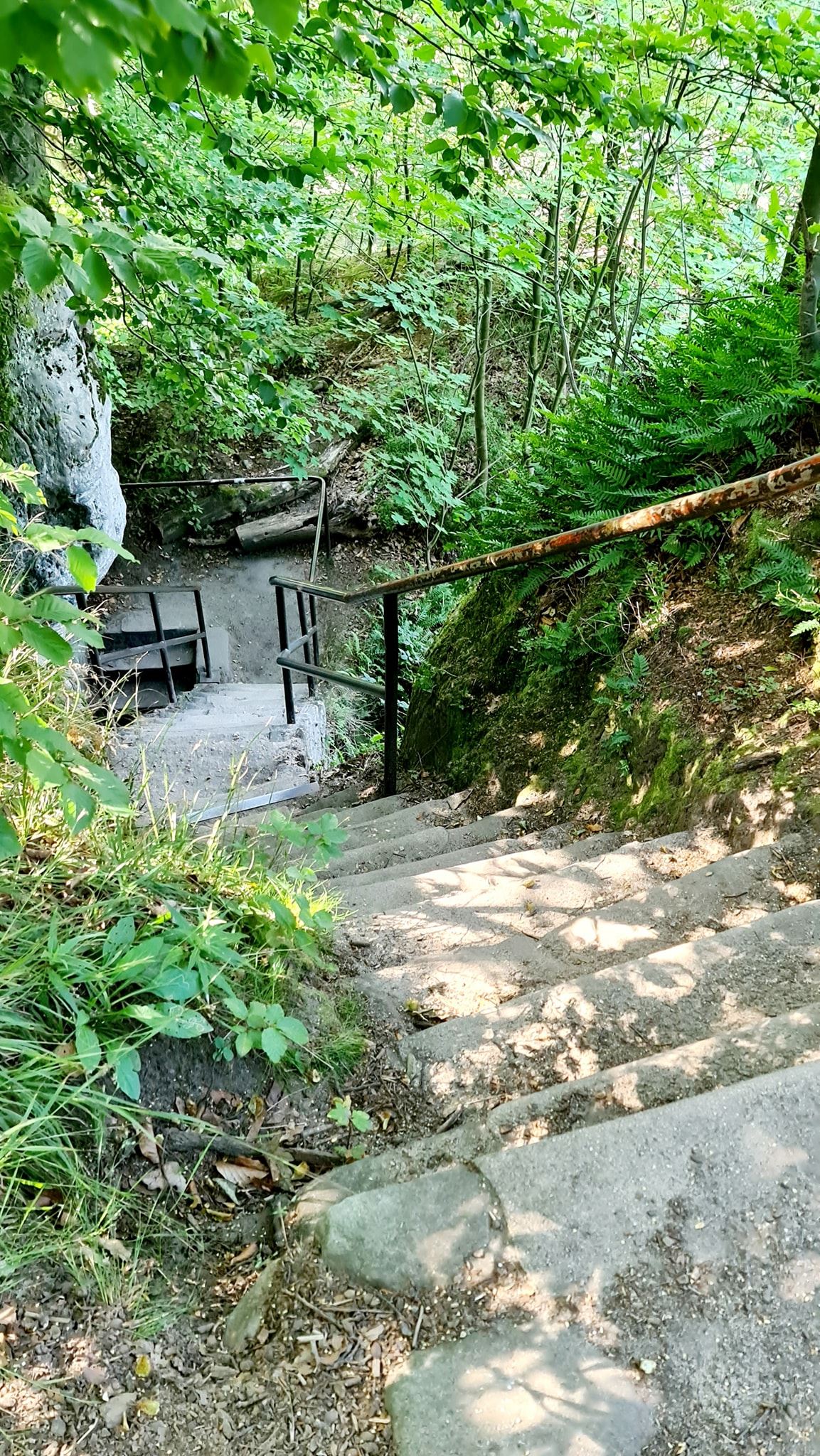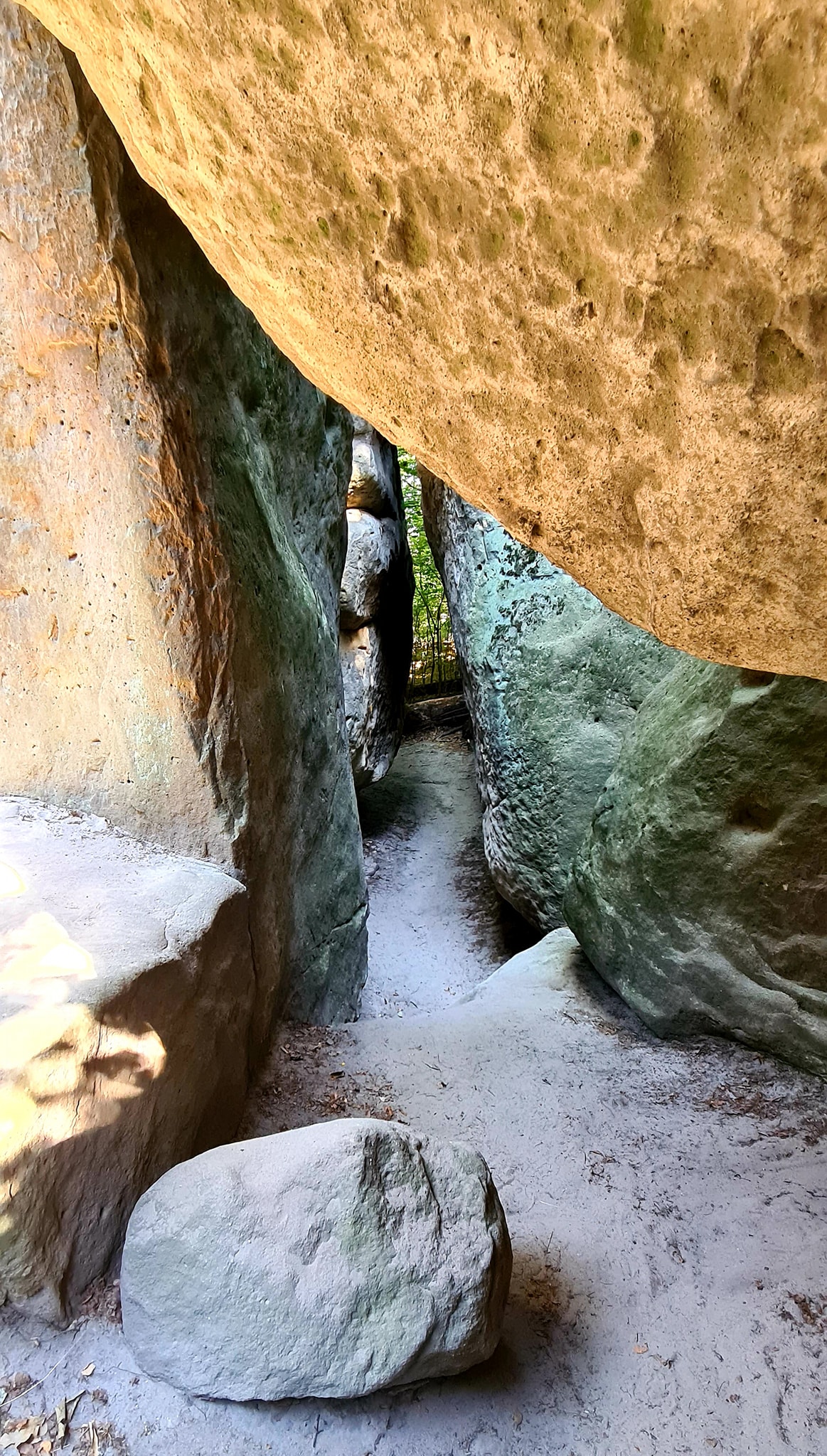 Before reaching the Himmelsleiter we went through the complete opposite formation, "der  KUHSTALL", directly translated, the COWSHED, a huge rock cave, or gate, in Saxon Switzerland, Germany. 11 meters high, 17 meters wide, and 24 meters deep. The biggest in this area, and certainly the biggest we have ever seen. To get to the Himmelsleiter and the Kuhstall, we parked near the Lichtenhainer Waterfall in the Kirnitzsch Valley.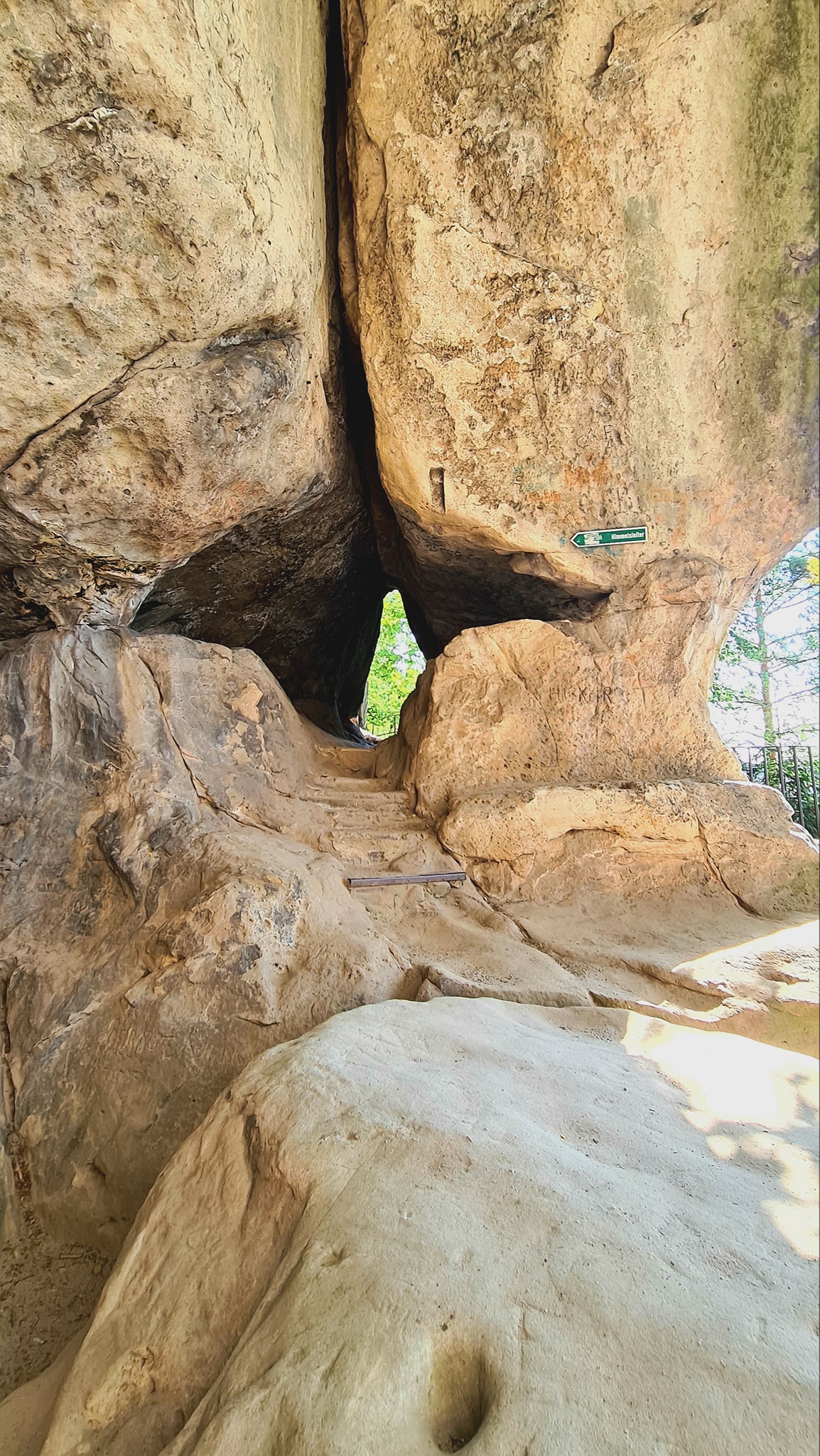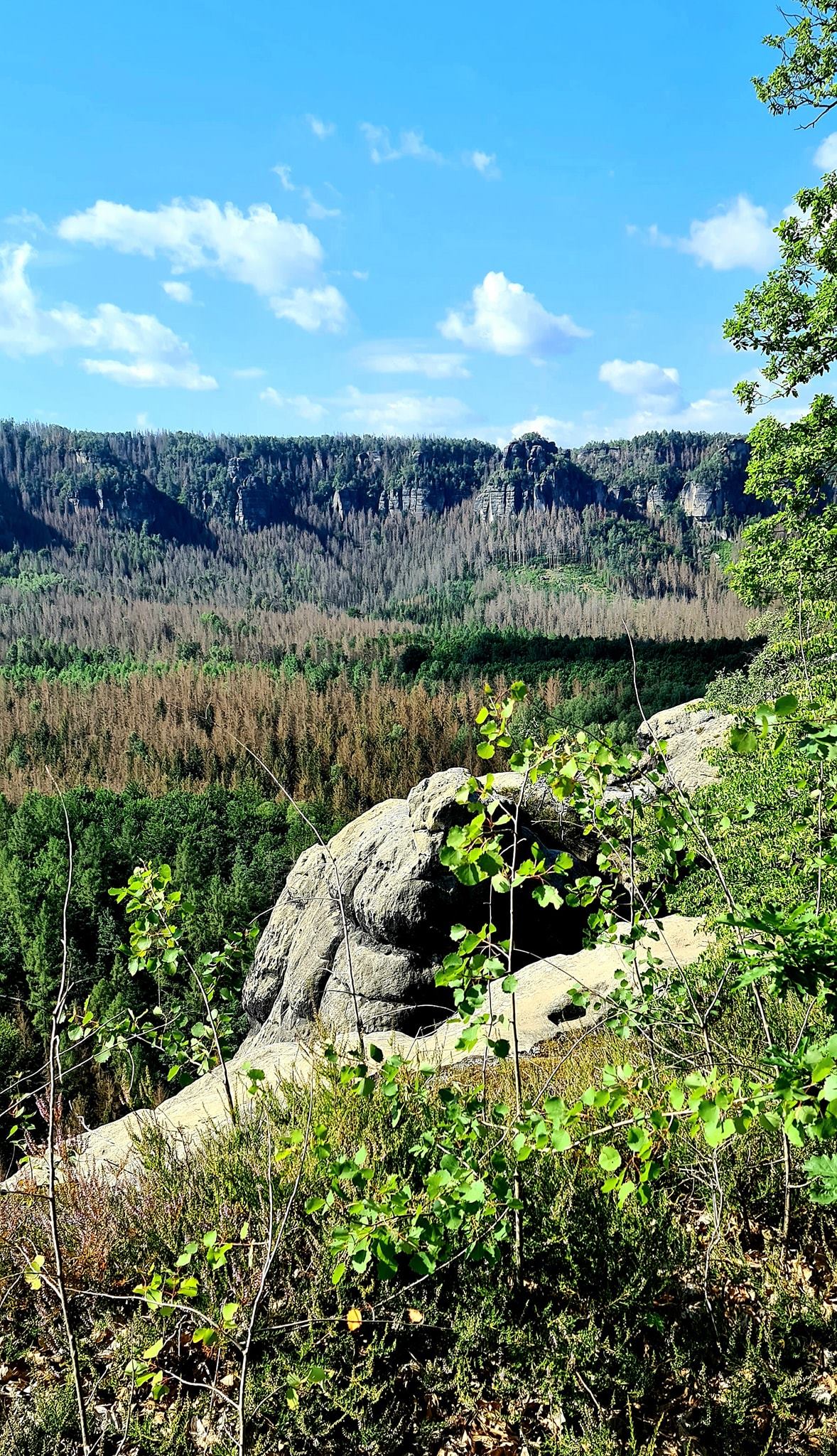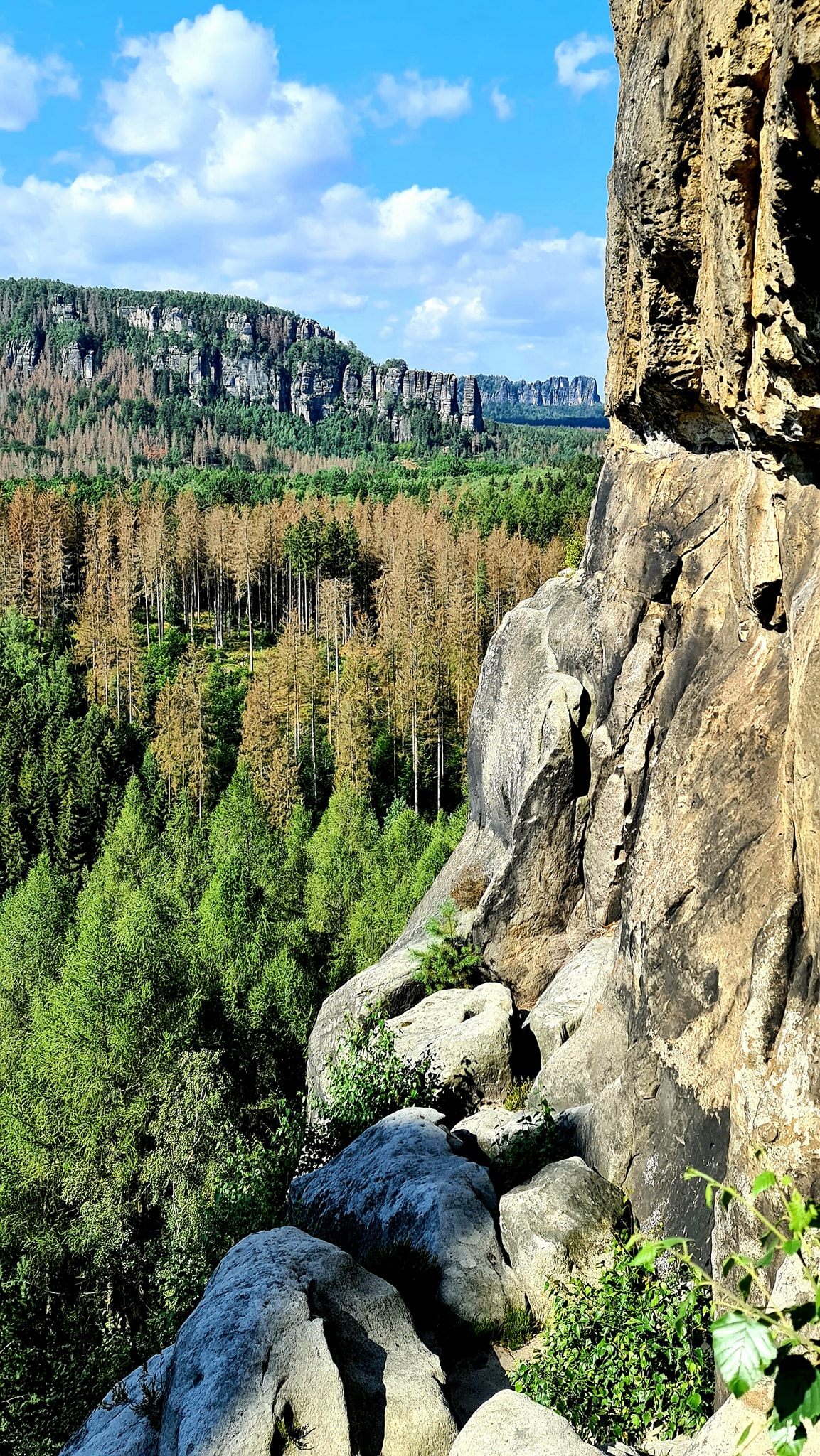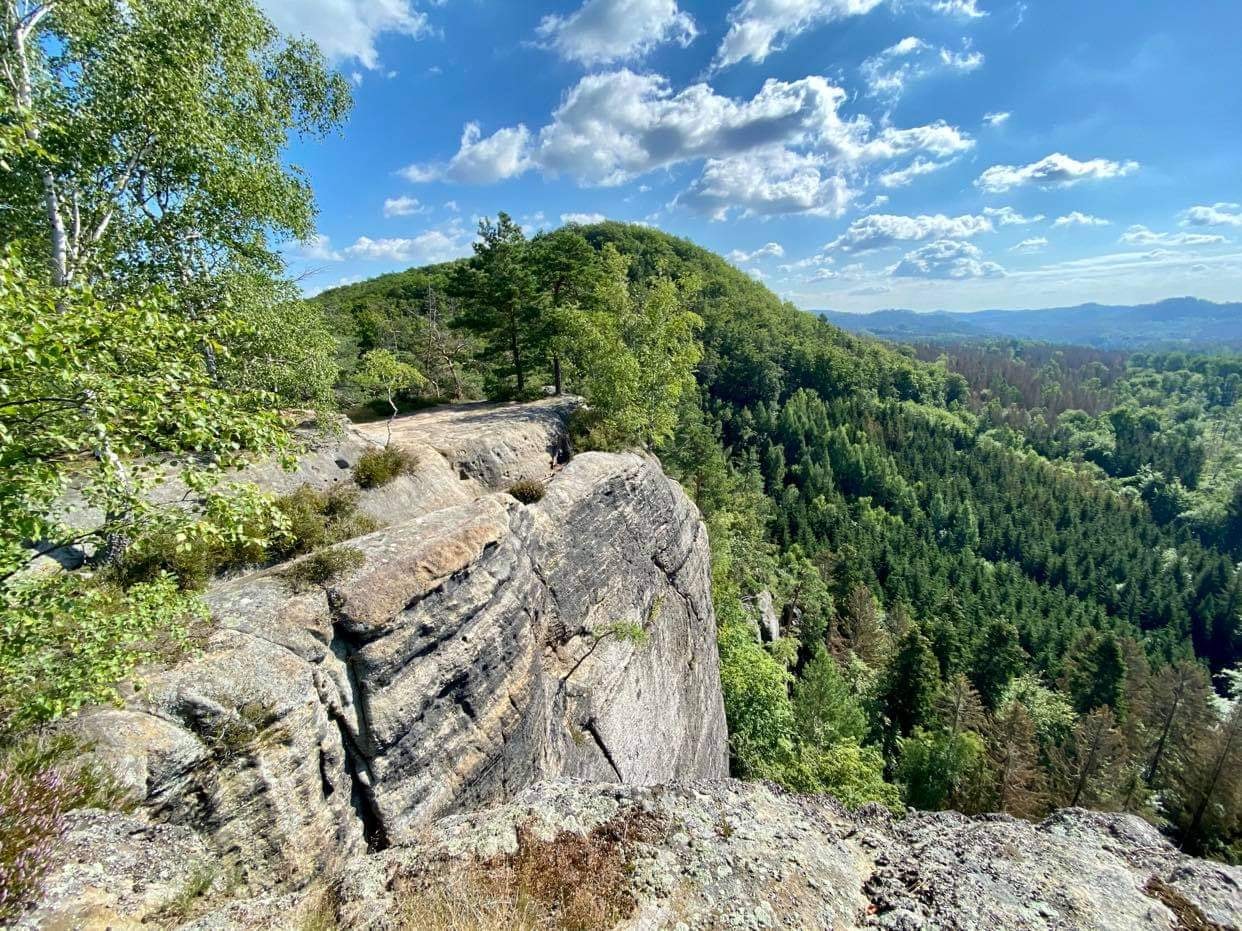 The waterfall is ok, but honestly, it is partly manmade since it wasn't originally really very spectacular from nature, and the locals turn it on-off, including music, for the tourists….. 😊. From the parking lot, the hike to the Kuhstall is just about 2 kilometers through the forest on fairly good roads with some steps on the steepest parts. Already when standing in front of the Kuhstall, there is a sign of something special, the huge opening with the bright sunshine from the other side gives an idea of the view from the platform, and it is indeed spectacular. The Kuhstall, most probably, got its name from the Thirty Years' War, in the 17th century, when the locals hid their cattle here from the Swedish soldiers. These two sights were our main reason for the visit, but there are lots of other hikes here, some just including spectacular views, some with scary, narrow rock formations to climb through, over and under. Here and there professional climbing gear is a must.