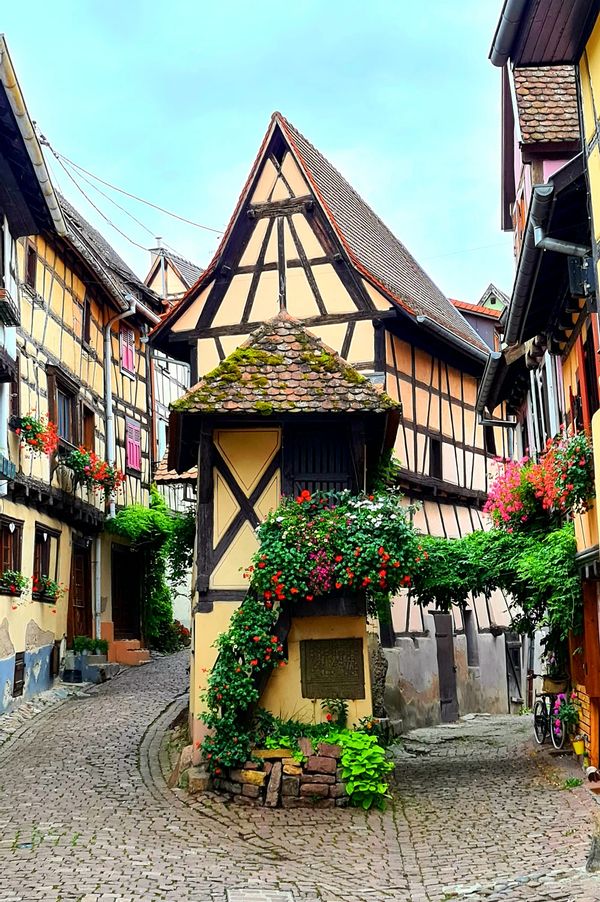 ALSACE – important wine region of France
Loading Likes...

ALSACE – among the most well-known regions, when it comes to fantastic white wine, in France. Since we moved to Switzerland, we have been visiting Alsace countless times every year. The wine-growing area is so beautiful, the wines are extremely delicious and the local dishes too. This first post might be a bit long, but keep on reading. We will be writing more posts about Alsace, this time we have selected the first village we ever visited, Eguisheim. We didn't know much about Alsace and its wine and food at that time, but soon figured out some facts and preferences of grapes and food. The wine, more than 5 % of Alsace is covered by beautiful vineyards, where the best wine comes from steep slopes with south, south-east exposure to the sun. The best 51 vineyard areas have been categorized by the Grand Cru system (though there actually are at least a handful of other vineyards where equally excellent wine is made). More about that later.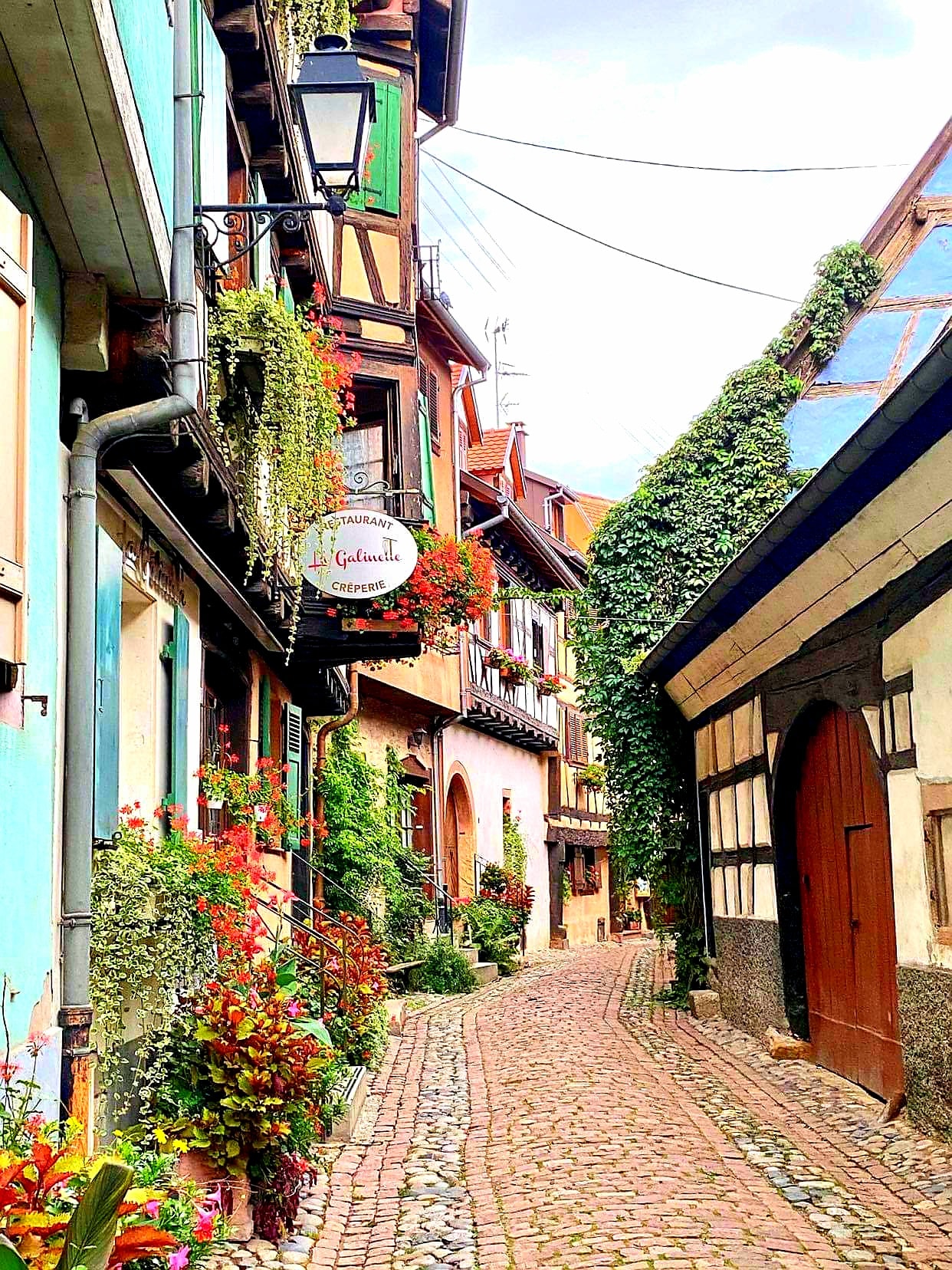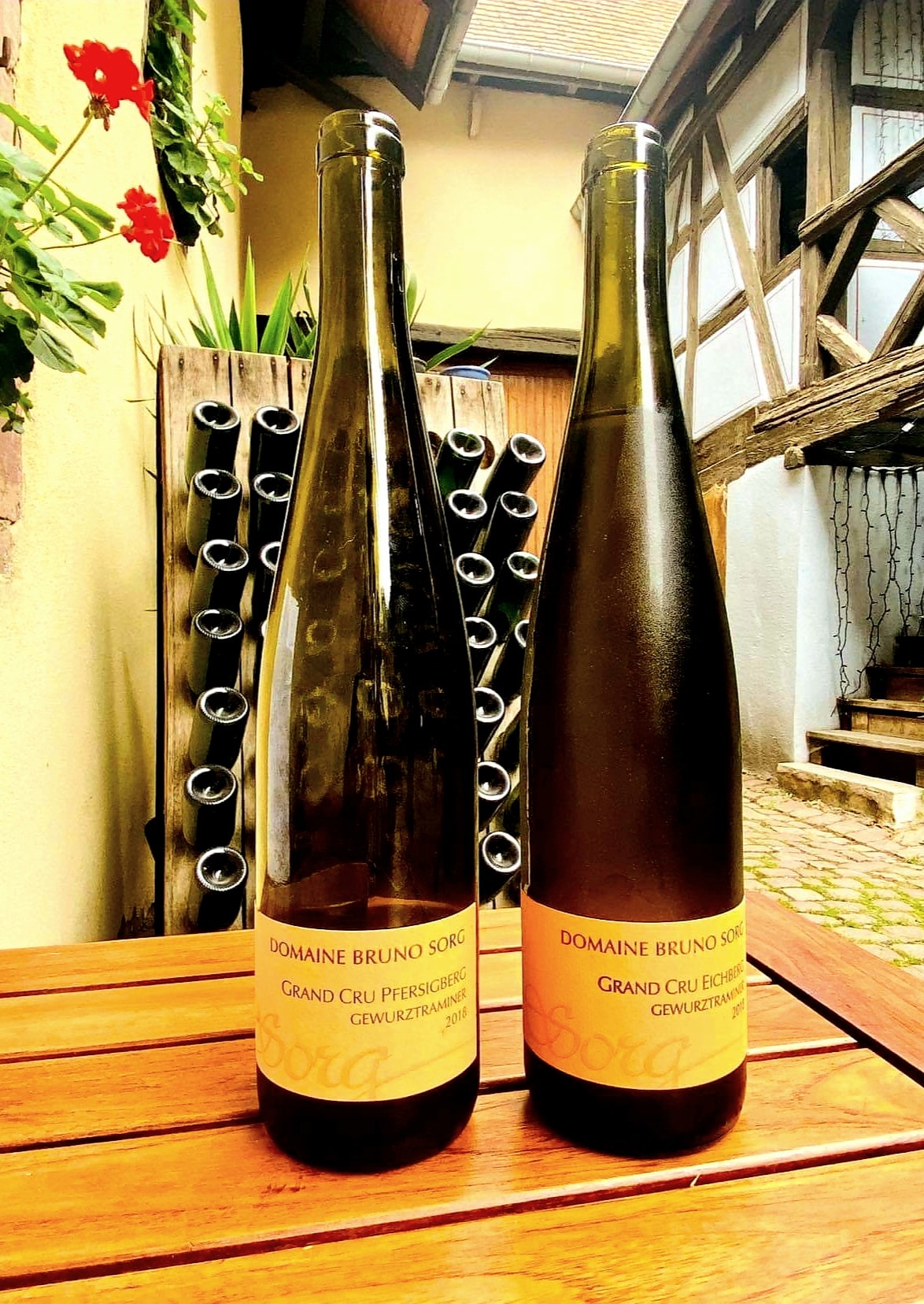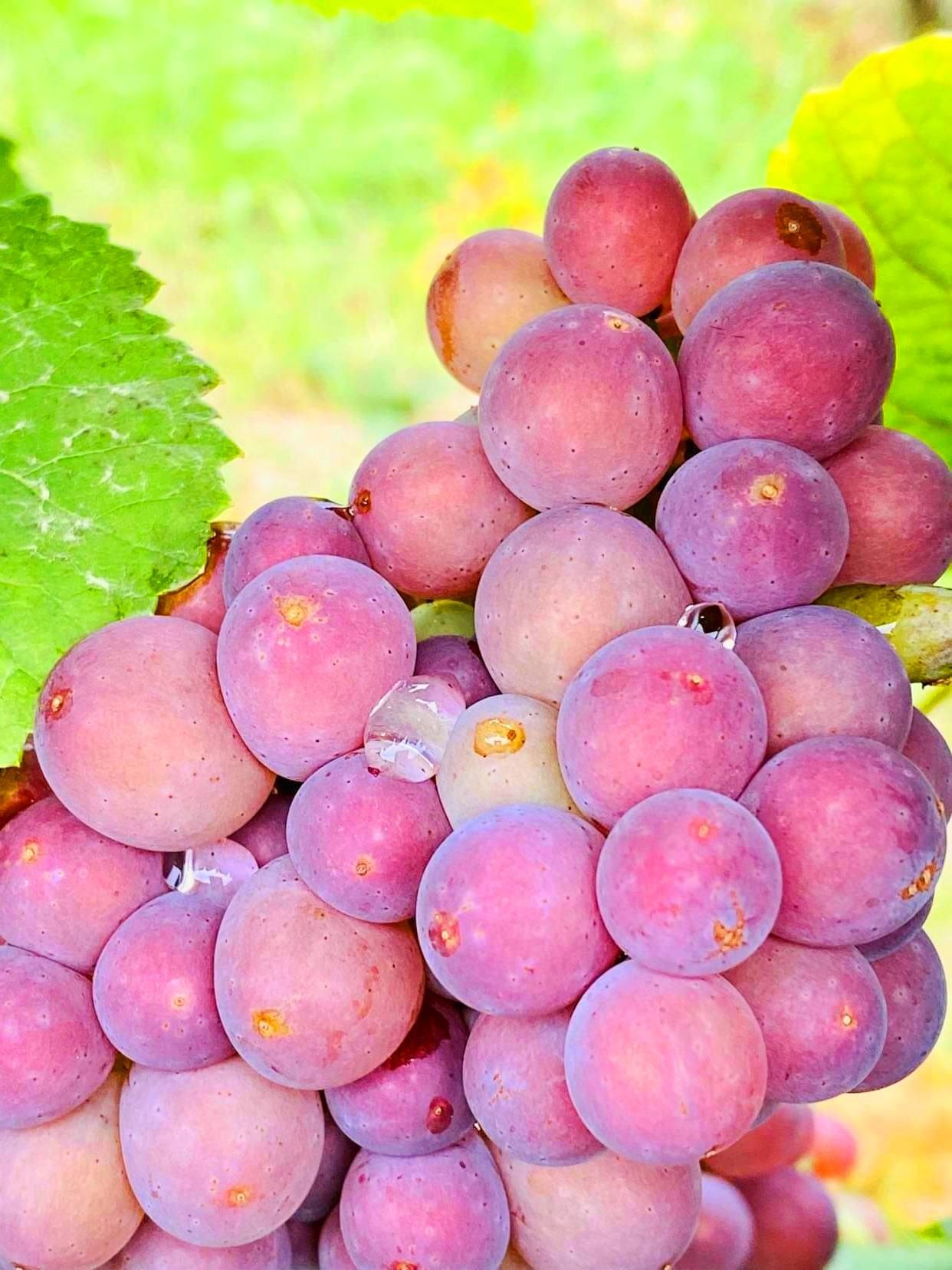 However, we started our journey in the Alsace wine world through the Grand Cru list. And believe us, we have tasted a LOT 😊. In Alsace it is actually very easy, just figure out the opening hours and visit the winegrowers. They are all friendly and will invite you to taste the wines they make, and if you like it, you can buy the bottles immediately, many or just a few. No, the difficulty is to select where you want to go, there are more than 1.000 winegrowers in Alsace! Soon we also figured out that our favorite grapes are Gewürztraminer and Pinot Gris – we tend to like the more sweet varieties. This brings us to the next fact, there are mainly seven grapes grown in Alsace, six white and one red: Gewürztraminer, Pinot Gris, Riesling, Pinot Blanc, Muscat, Sylvaner, and Pinot Noir (the red). And then there are, especially for the Grand Cru wine, the soil types. Some examples are sand, limestone, clay, granite, and even volcanic rock. One of our favorite combinations is a Gewürztraminer, grown on Grand Cru Hengst, but also a lush Pinot Gris from Grand Cru Florimont, and another Gewürztraminer from….. All makes a big difference to the character of the wine. So, now we have the location (sun exposure), the grape variety, and the soil. And, then of course the winegrowers and their hard work, experience, philosophy, tradition, and new ideas. It all sums up to what is finally in the bottles. This is nothing less but exceptional. Some of the winegrowers deliver the grapes to cooperatives, some do all the hard work themselves. In Eguisheim we know many great winegrowers, here we have selected two favorites. The first is Domaine Bruno Sorg, a small family-driven winery delivering stunning, delicious wine from the Grand Cru Pfersigberg, Eichberg, and Florimont. The reception is always very, very friendly and the ever-changing varieties to taste are so delicious. They also make another specialty, the Vendange Tardive, from Gewürztraminer or Pinot Gris, a late harvest wine so wonderfully sweet, and delicious. And a Vieilles Vignes from Gewürztraminer, these grapes are picked from very, very old vines, often 30 years or even more than 50 years old! The other is the cooperative Wolfberger, they make wine from more than 400 winegrowers and 15 Grand Crus. The selection is outstanding in Alsace – everyone will find a favorite wine here. The interior of the estate in Eguisheim is modern and beautiful and the tasting area among the largest in Alsace.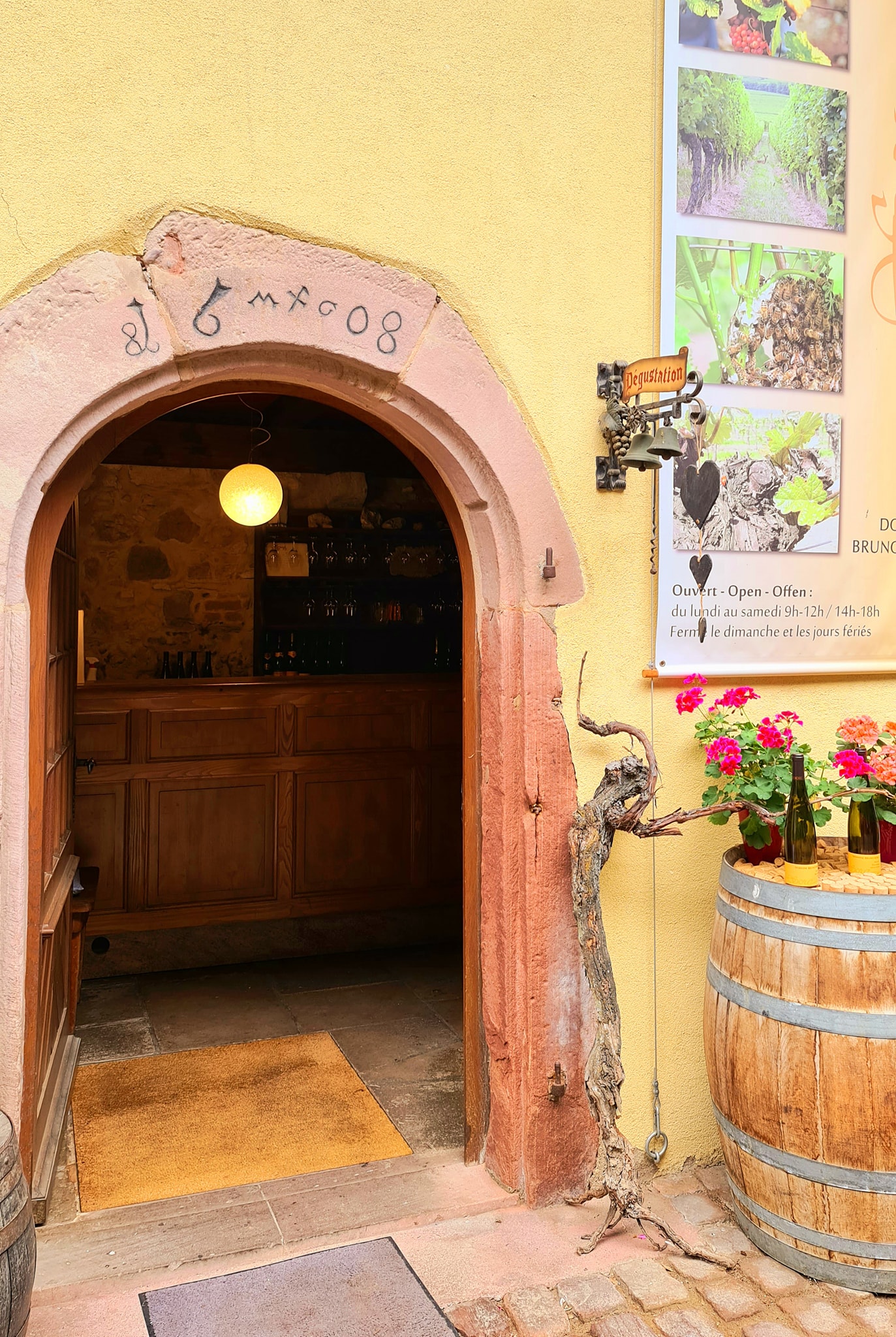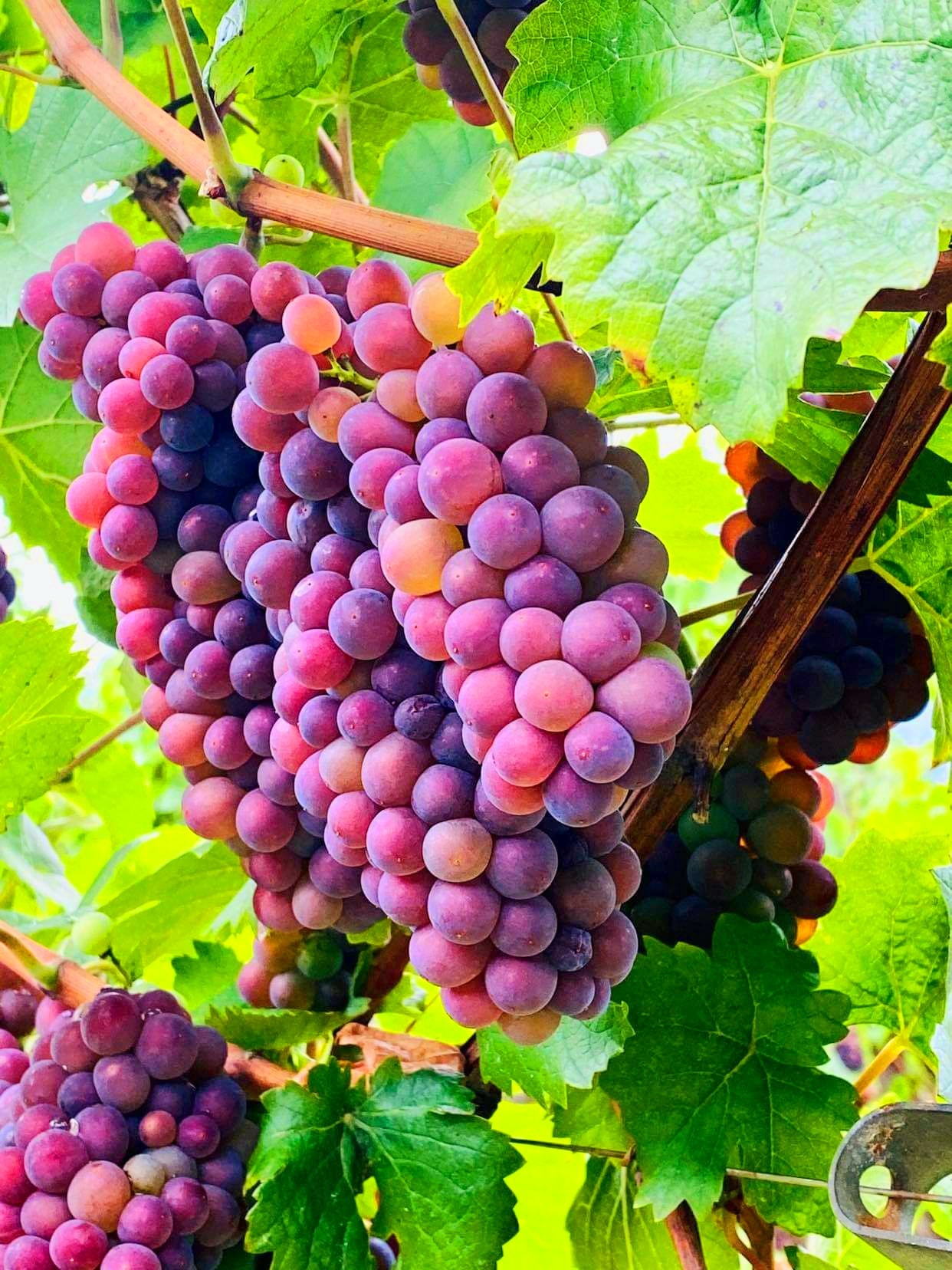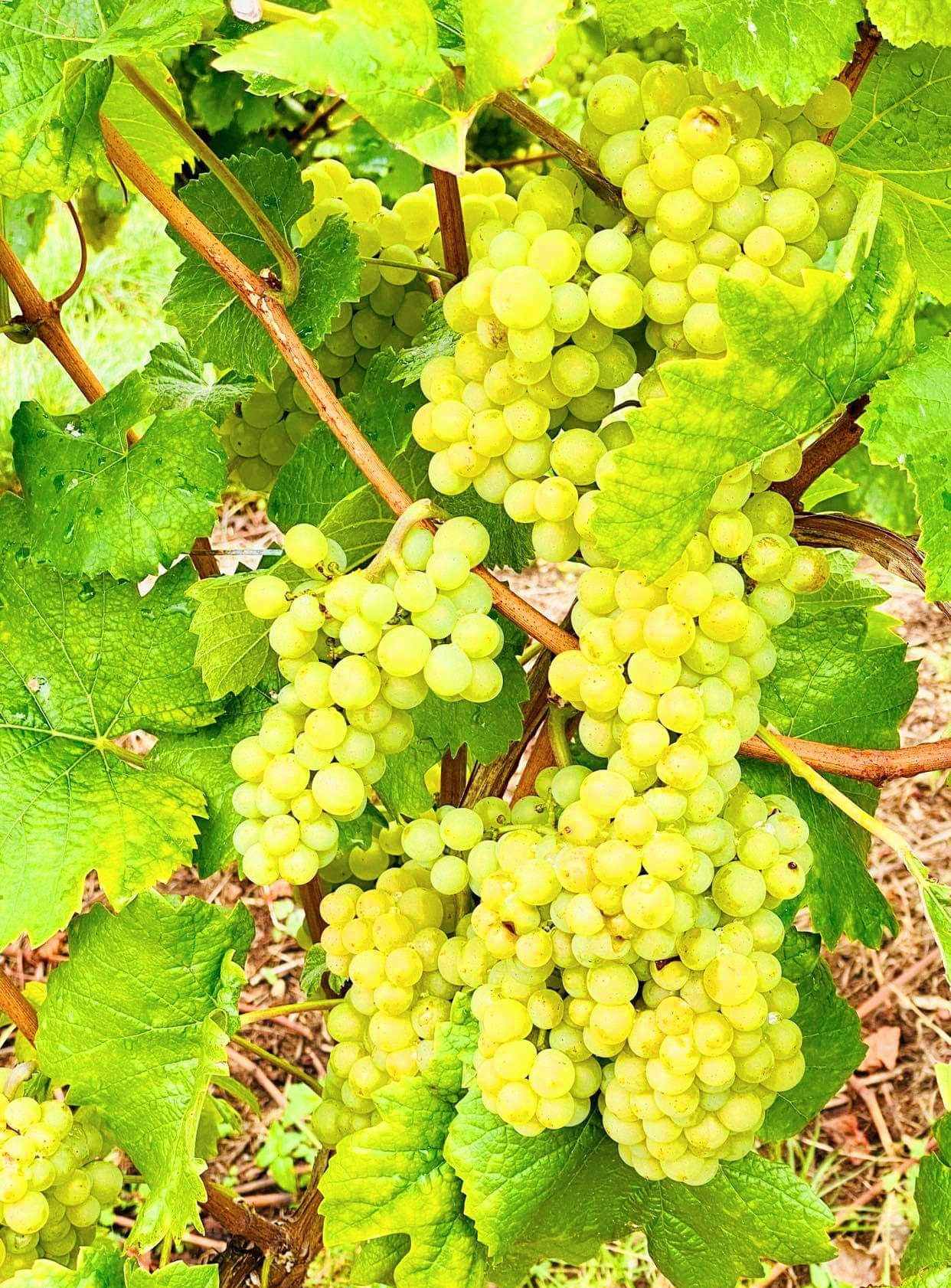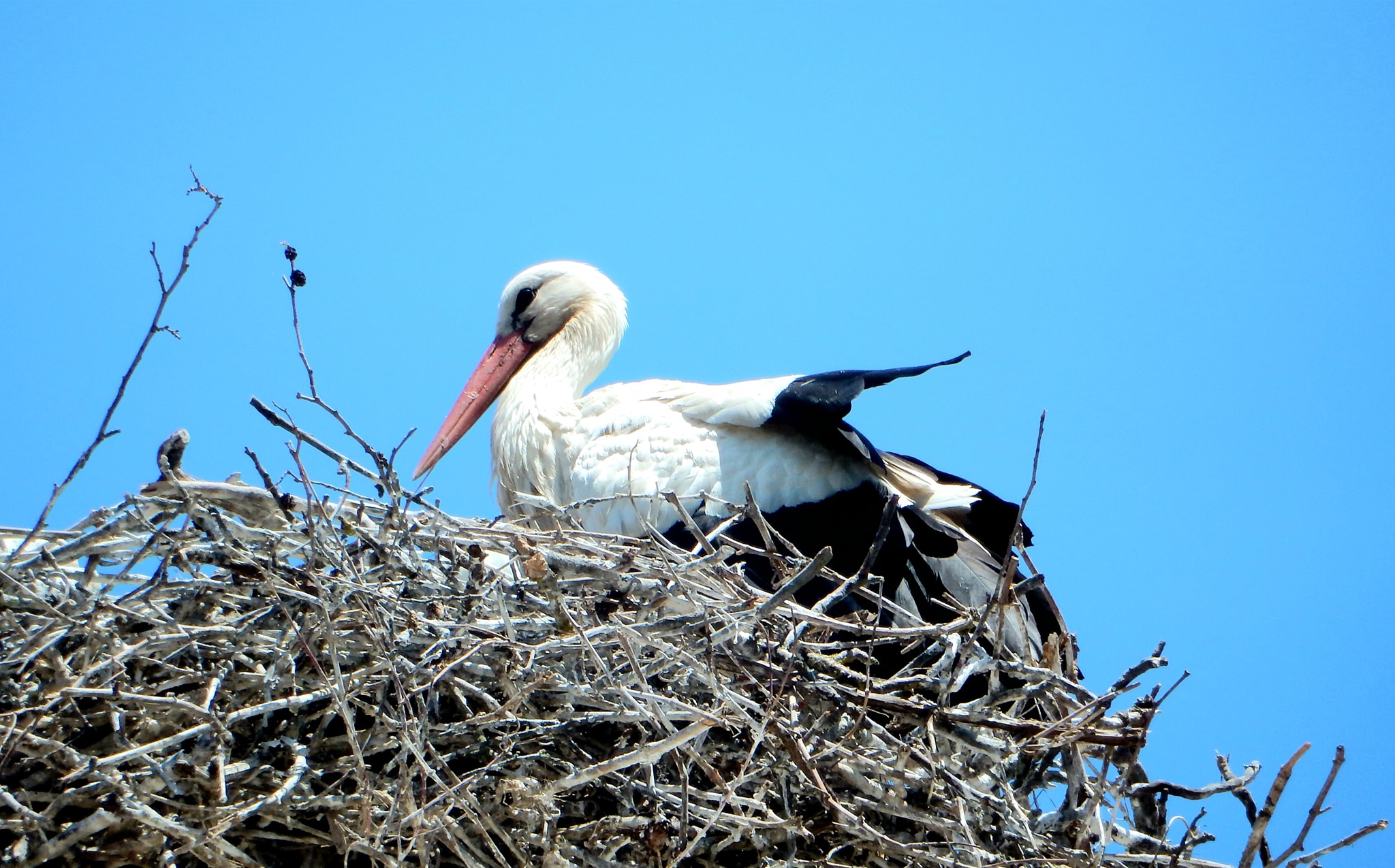 We need to mention the food too. There is a long list of local dishes, four of these have turned to be our favorites. Bäckeoffe, a dish made from potatoes, vegetables, and three different meat types (pork, lamb, and beef). Choucroûte Garnie, sauerkraut with sausages, salted meat, ham, and potatoes. (Choucroûte is fermented cabbage, sometimes with white wine added, or even Cremant, the sparkling Alsace wine, then it might be called Choucroûte Royale). Haxe, a longtime-braised pork knuckle, often gratinated with fabulous Munster cheese and served with potatoes and choucroûte. Tarte Flambée, a thin and round (like pizza) dough traditionally filled with a mixture of crème fraiche and fromage blanc, bacon strips, and onions. Sometimes even with the hearty Munster cheese.
The village Eguisheim is like a museum itself, it is among the most beautiful villages in Alsace. There are two ring roads where you can walk around and around and around, then turn around a see it all again and again. Small shops, winegrowers' tasting rooms, some churches, hotels, and restaurants all over. Don't underestimate the time to see it all. (There is even a fantastic Stellplatz, motorhome parking, next to Eguisheim. And a campsite).
Ok, we will stop, for today. If you are still here, we hope you liked it. 😊
http://www.domaine-bruno-sorg.com/
https://www.wolfberger.com/en/