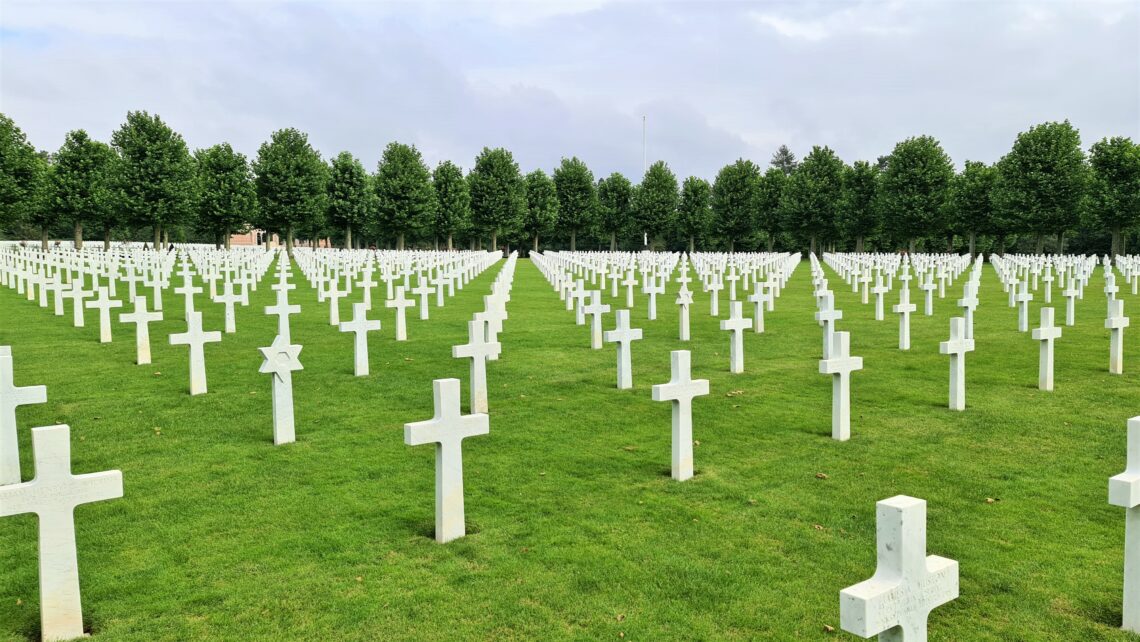 France – part two – Calvados and Camembert de Normandie AOP Cheese

Monday morning we left for what was just to be a transport day, in direction of the Calvados area. On the way, we passed the Oise-Aisne American war cemetery near Serenges-et-Nesles, with more than 6.000 American war dead from World War I. A beautifully maintained cemetery, but with a dark, dark history. However, it was still so beautiful and peaceful. Worth a visit for the history interested.
We continued to our destination, also a France Passion place. This time a huge farm with extremely many animals; goats, pigs, cows, chickens, turkeys, different kinds of ostriches, dogs, cats, guinea fowls, deer, donkeys, geese, ducks….you name it. Very friendly hosts and we were invited to just walk around and see all the animals and birds. The great pitches are in a separate area but where we could still see and hear the bird sounds.
And yes, some went to sleep during the night, others kept partying all night long 😊. But we didn't need earplugs 😊.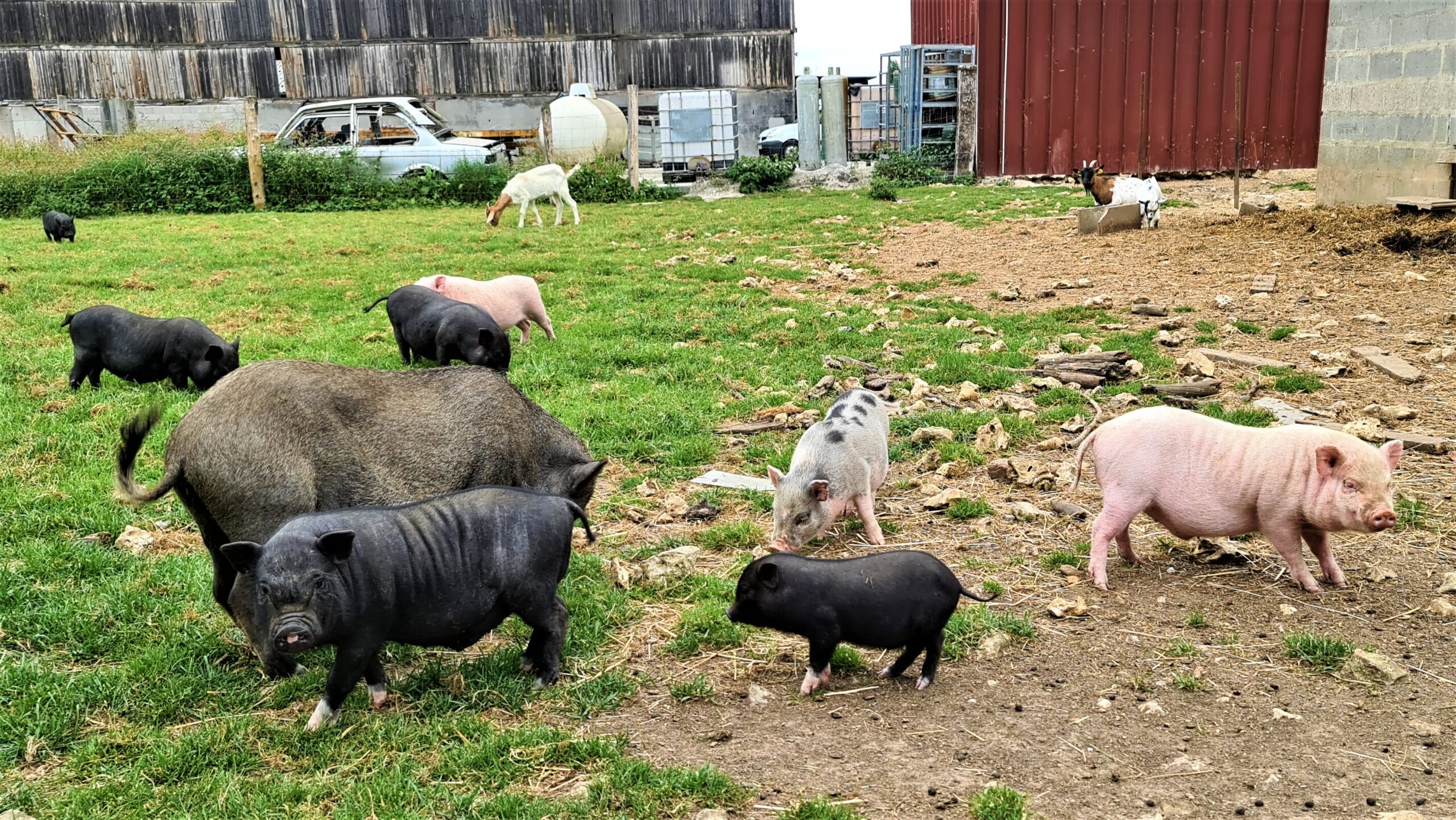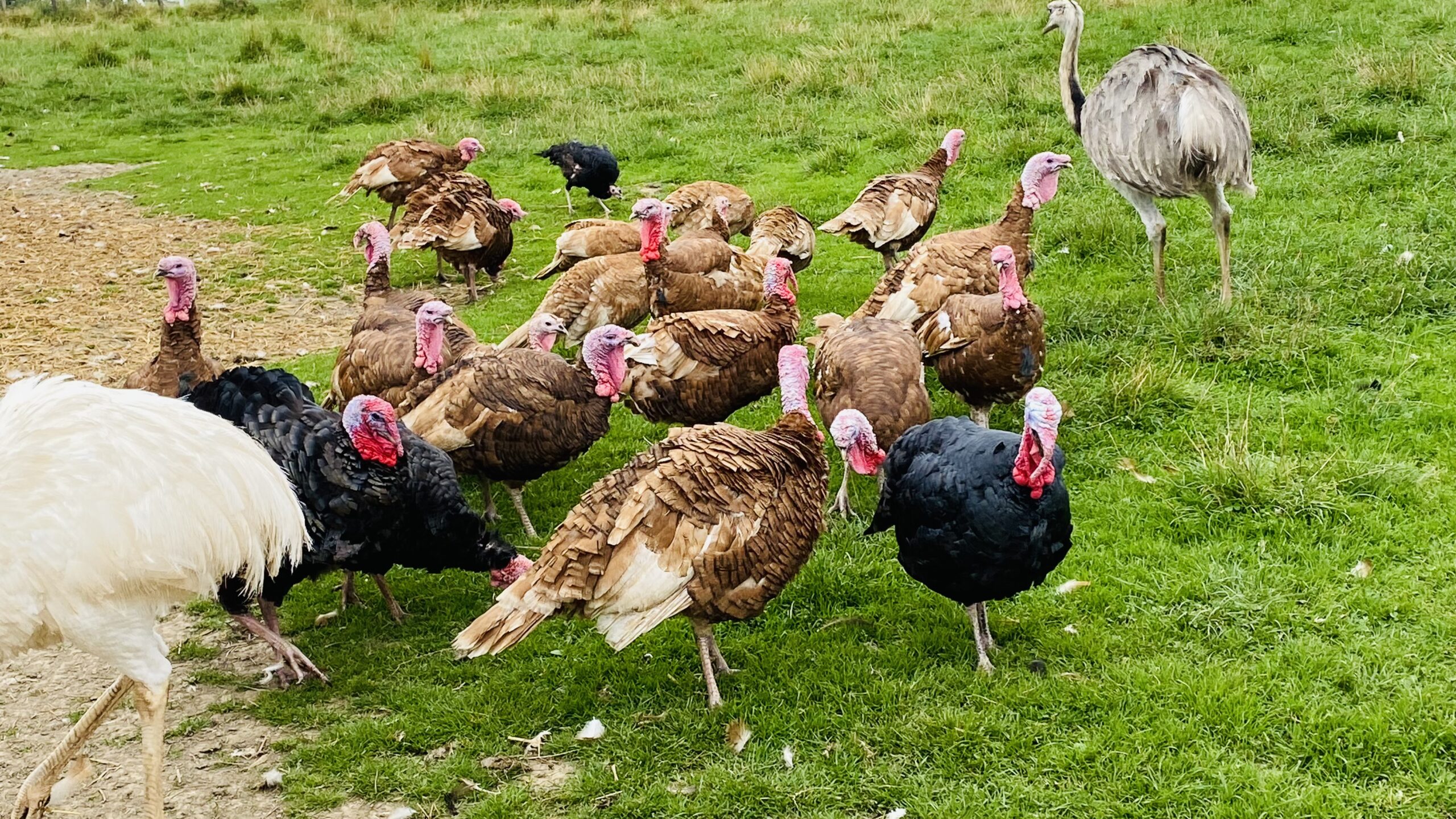 The next morning, direction Calvados. But first, we visited the big family cheese dairy of Graindorge in Livarot. Here, we walked through a very interesting exhibition showing the process of cheese making. THEN enjoying a tasting plate with 5, just five, of the cheese made here, accompanied by a glass of apple cider. Graindorge collects raw milk from 120 nearby farms and from this they make just fantastic cheese, including camembert and the fabulous yellow-orange PDO-certified Livarot cheese. It was difficult to select which ones to buy, so now we probably have cheese enough for the coming weeks. At Graindorge they also offer France Passion pitches.
The next visit, after buying Euro-Relais tokens, was the Calvados distillery Roger Groult near Saint-Cyr du Ronceray. Great Calvados tasting including one with 100 years old Calvados in the blend. The farm itself and the cellars are stunning and we had a small guided tour to see the old barrels used for cellaring the golden liquid. In 2019, one of the Calvados' from this 5th generation Calvados distillery was awarded World's Best Calvados! And it is of course a fantastic Calvados.
After the tasting, we needed to get some groceries, but the first supermarket was closed on Tuesdays….We found another and then we drove to our next France Passion place, this time an Ostrich farm Le Clos des Ratites also close to Saint-Cyr du Ronceray. We found a great spot on the huge grass pitch before having a guided tour among the different ostriches. Super interesting and such a sweet and friendly family running this place. All evening we could admire the ostriches and kangaroos, one with a little joey in its pouch, ooo0h!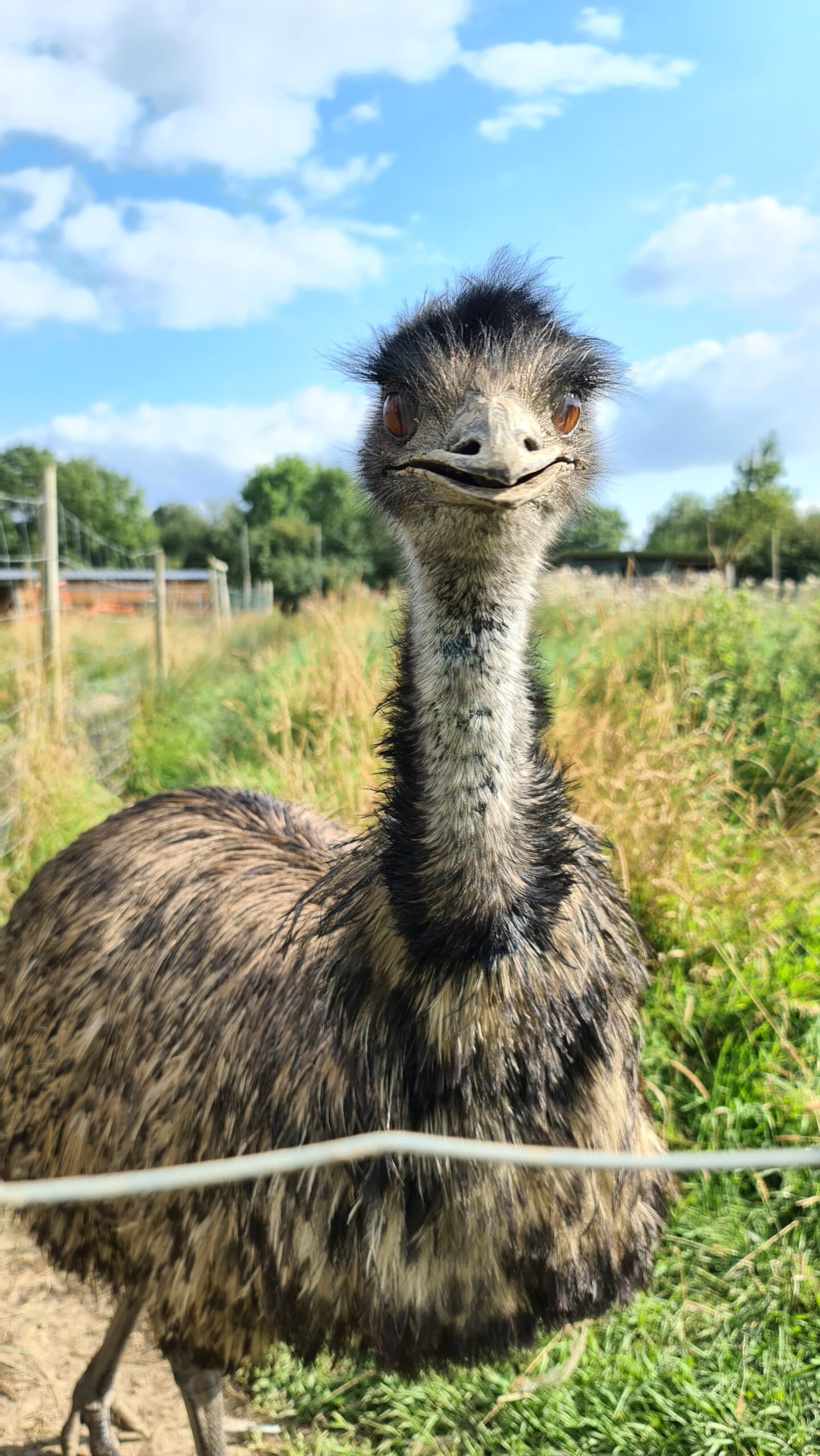 In the evening we booked a tour and Calvados tasting a Château du Breuil. The castle distillery and the cellars are SO beautiful. We were greeted by the friendly staff and the tour could begin. First a tour through the park to the distillery and THEN to the cellar. They are really fantastic, of course, the old barrels are often looking the same from one old distillery to another old distillery. But here the building was different, the roof was built like a big ship upside-down, and THEN came the highlight, the sound and light show. It was FABULOUS and cause a lot of goosebumps. The tasting of more delicious Calvados and Pommeau de Normandie was the final activity here before running a bit around in the park with Maggie.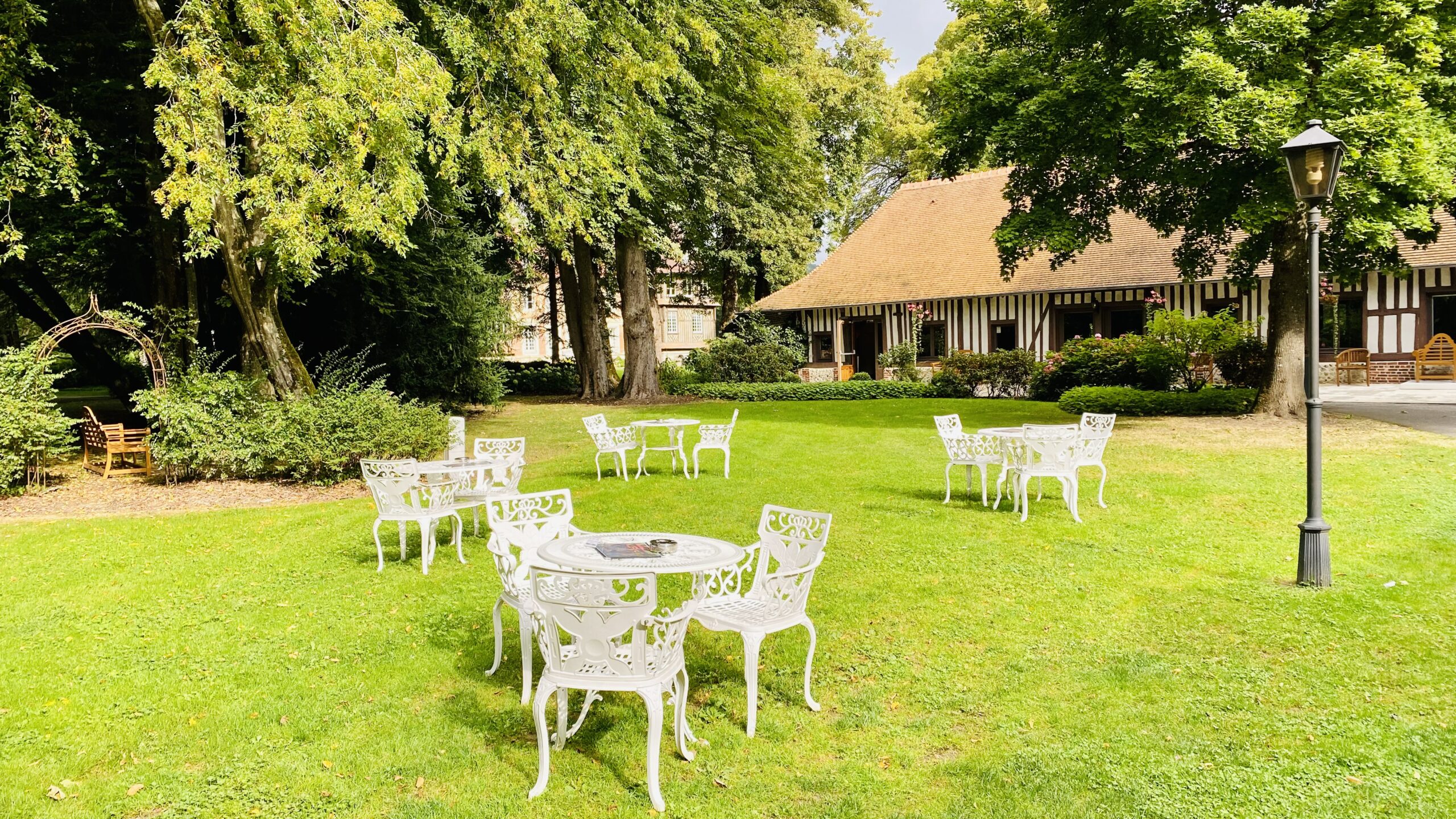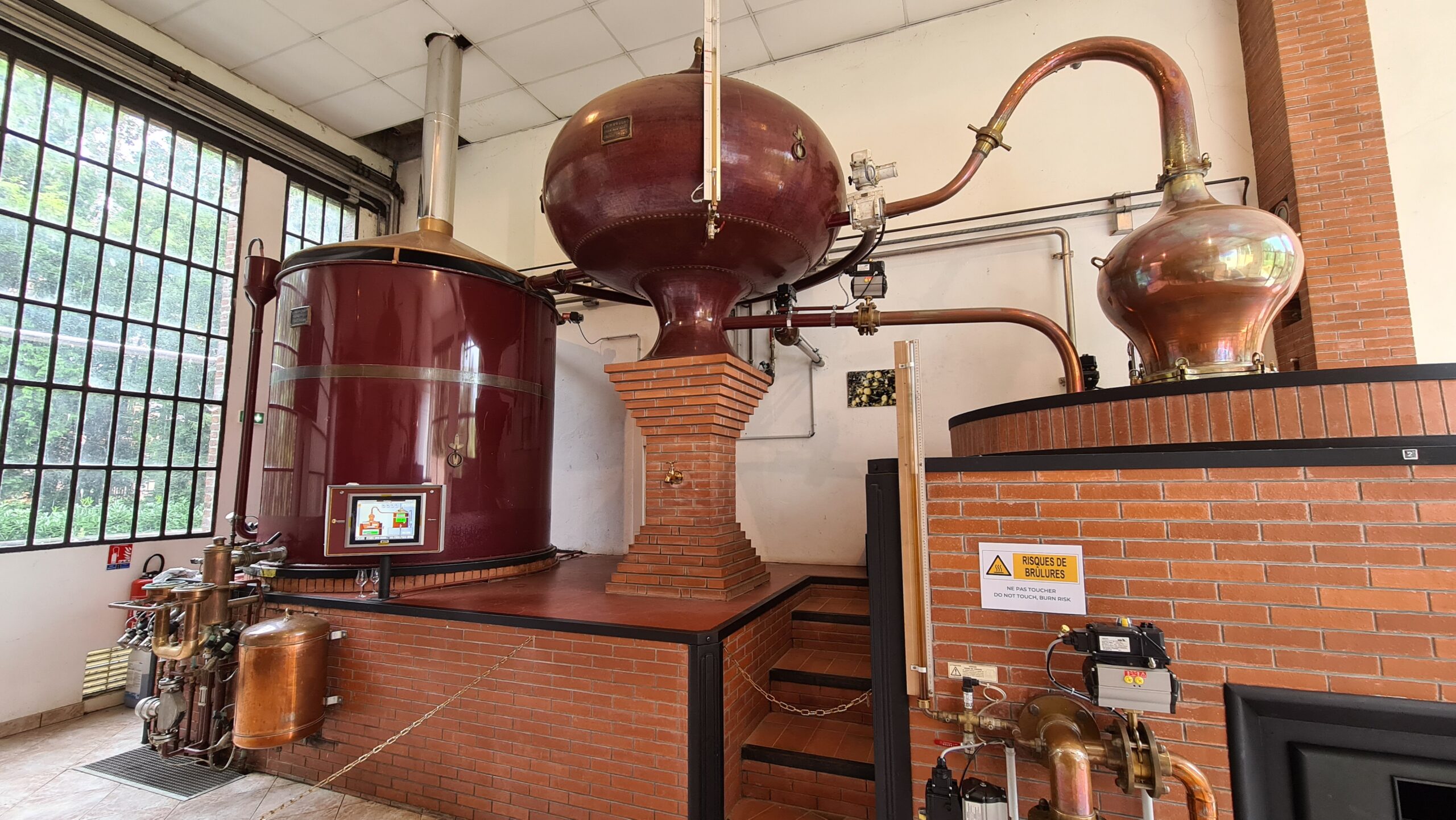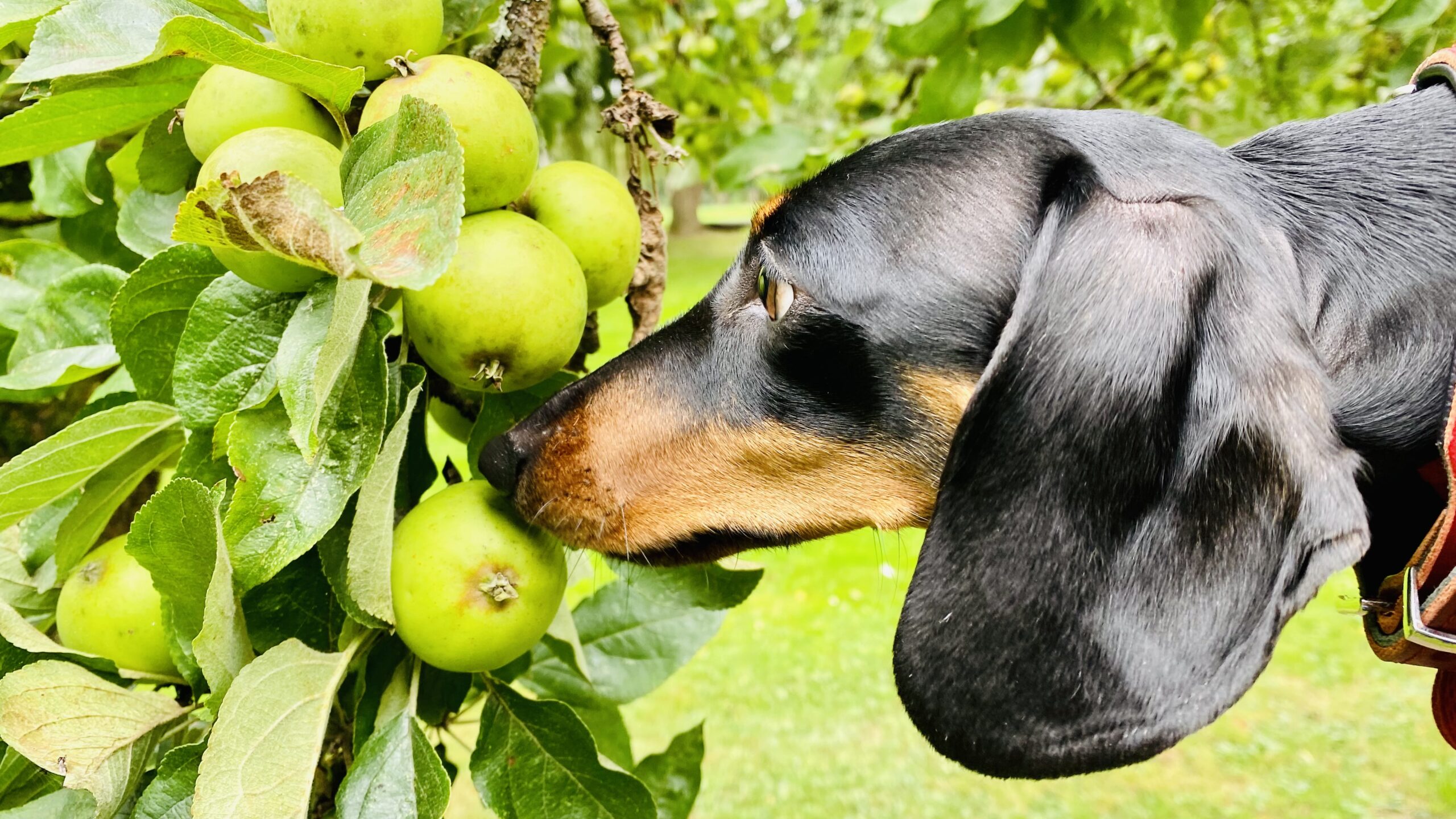 The next stop was at the Calvados Père Magloire L'Experience, the oldest Calvados Maison in France. A high-class attraction showing the history and production of Calvados with a fabulous and touching multi-media show in multiple rooms. All about the apples' transformation into Calvados. And then of course another tasting, this time 4 different types and after that the option to select Calvados from one of largest selections of Calvados in the shop.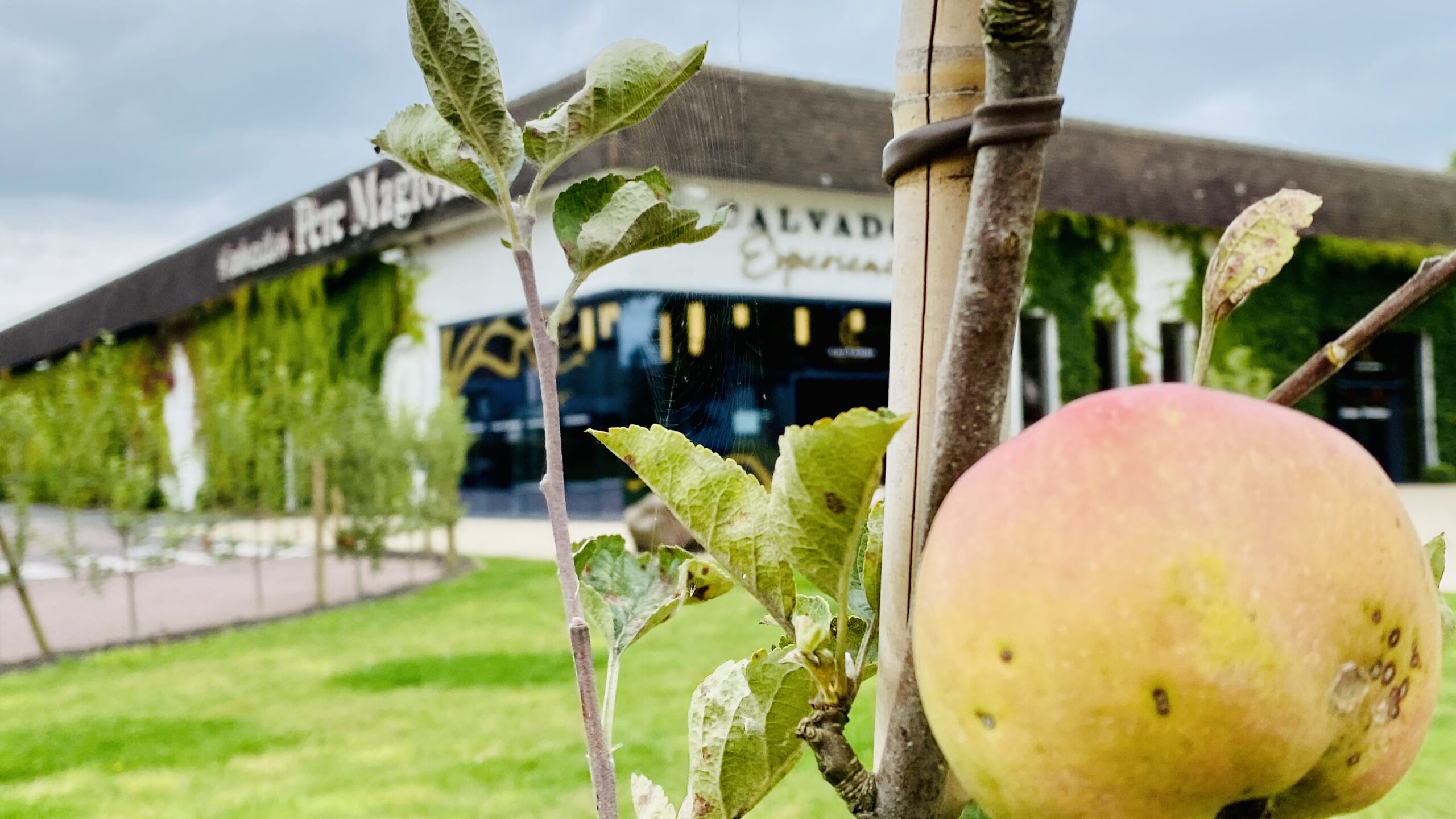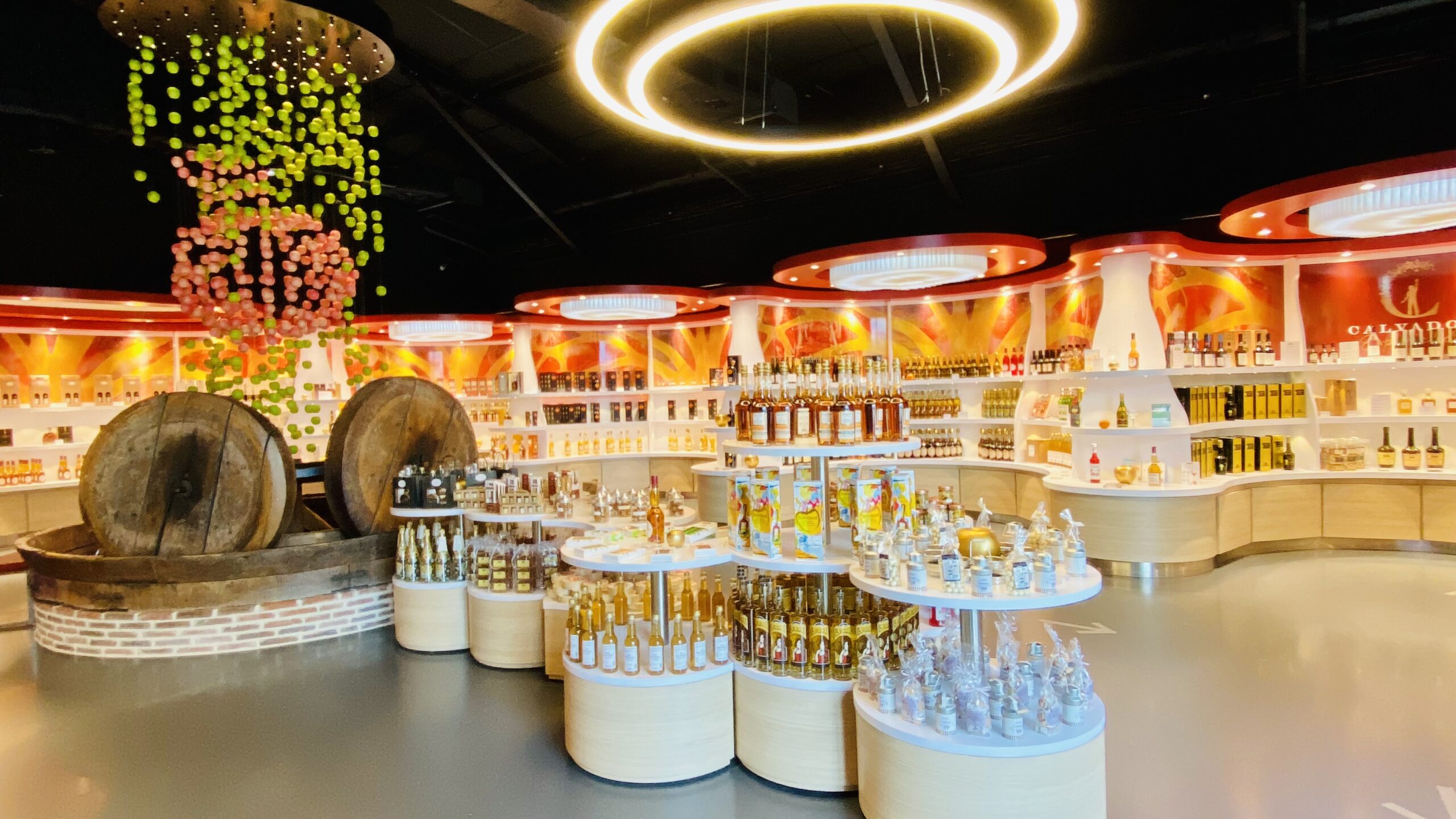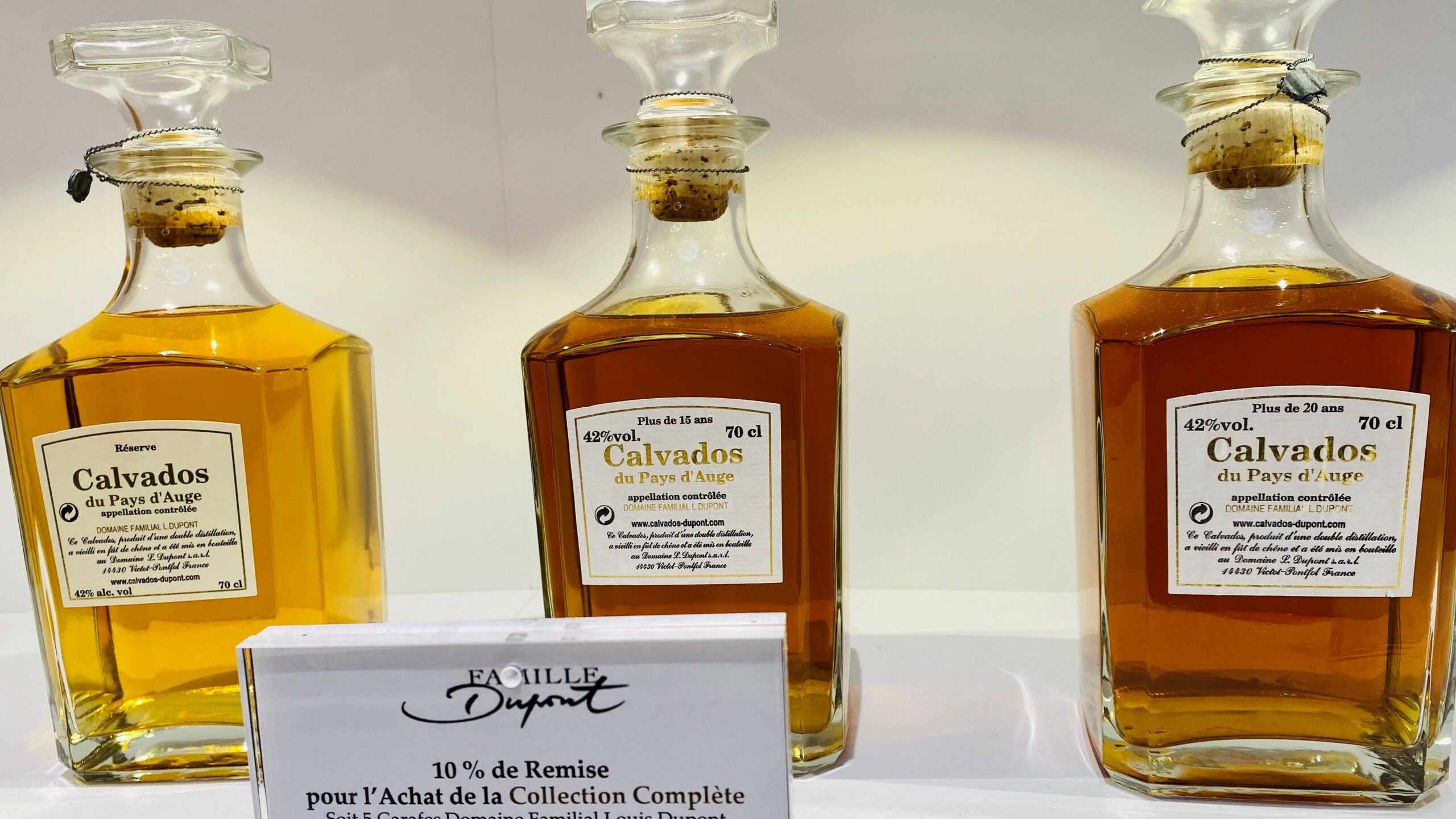 Our overnight place was also by a Calvados distillery, La Cave du Tronquay near Le Tronquay. They are also France Passion hosts. The pitches are very beautiful and close to the apple orchard. Also here we got a super friendly reception and immediately an invitation for a Calvados tasting 😊. A wonderful place where we actually considered staying for another night….but, holiday or not, we have a plan. We must keep rolling and were lucky to be able to book the next place.