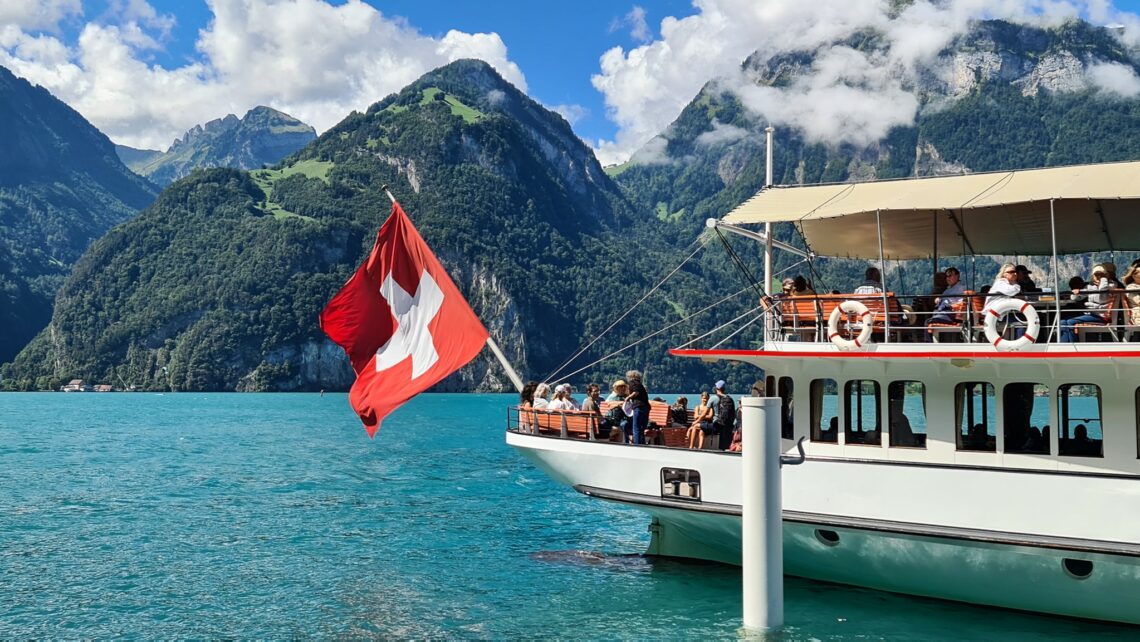 SWISS PATH, hiking in the footprints of history

ON a SUNNY SUNDAY in August, we went to Sisikon and Bauen, by Lake Uri (Urnersee) in Switzerland, to hike two beautiful parts of the Swiss Path (Weg der Schweiz). The Swiss Path was constructed to celebrate the 700 anniversary of Switzerland in 1991.
The first part we hiked, from Sisikon to Tell Square, includes hundreds of steps, up and down, and is partly steep but with wonderful views of the lake. Luckily the little restaurant was open, so we could enjoy a nice lunch before continuing. If you want to enjoy your own food and drinks, there are plenty of picnic and barbecue places along the path. Should the weather be suitable for a dip in the lake, there are a few rocky places for this as well.
After returning to Sisikon, we drove to Bauen on the other side of the lake. From there, the Swiss Path follows the shore and is fairly flat. Part of this hike runs through dark tunnels, cut in the rocks.
In the old days, this was the old road to Bauen. Here there are also picnic and barbecue places. We enjoyed the delicious local fish, Egli, at a restaurant in Bauen with great views of the lake from the terrace.
Enjoy our pictures 🙂