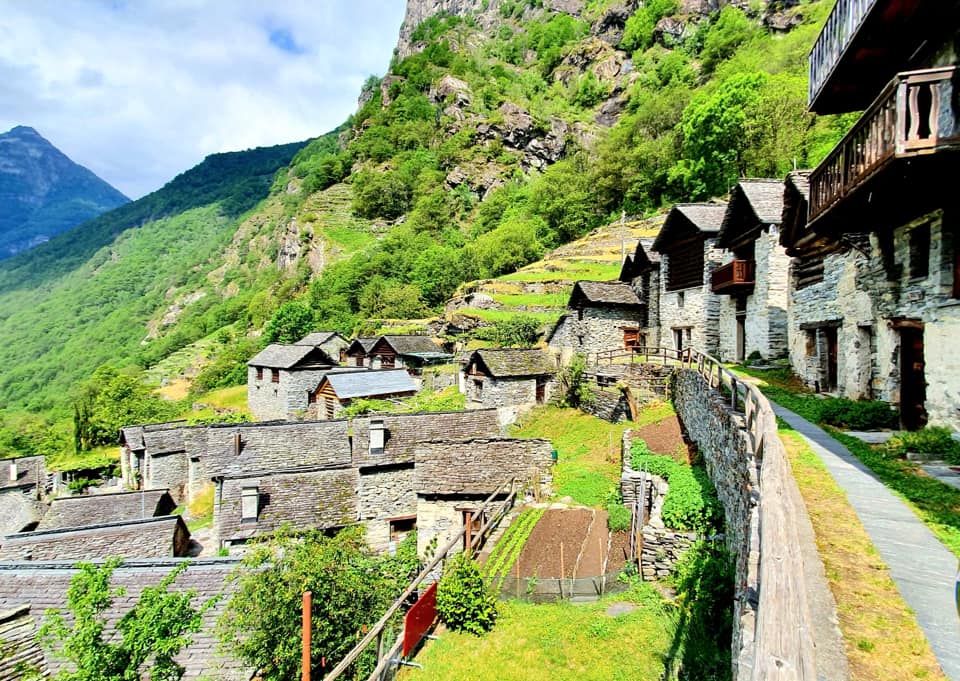 BRONTALLO, medieval village in Ticino, Switzerland

BRONTALLO is the first village in the Lavizzara valley, after turning right in Bignasco and following the Maggia River. Brontallo is a typical Ticino stone house village, all houses covered with heavy stone plates as roofs, picturesque and beutiful in its simple architecture , with stunning and breathtaking views from 715 meters above sea level over the valley and the local vineyards.
High above Brontallo, at 1150 meters above sea level, lies the areas of Scinghiöra and Curt du Munt where the agricultural products, sold in the local shop in Brontallo, are produced. It is in fact possible to hike to these areas on steep slopes. Actually this little gem might have been forgotten if it was not for recent development projects helping with better streets and infrastructure. (The road to Brontallo was first built in 1955!)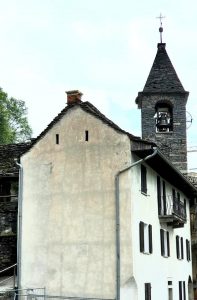 Some of the houses are from 1500-something, the beautiful little catholic church, built in 1653 after replacing the first from 1496 is located at the end of Brontallo. If the church is closed, and you want to see it, as we did, ring the doorbell by the friendly lady as seen on one of our pictures, to borrow the key.
In total only about 50 people lives in Brontallo, many homes are for holiday rentals. Can you find the little stone face smiley in the village, like the one at one of our pictures?
After a visit here you will never forget the tranquility of this very special place of Ticino.