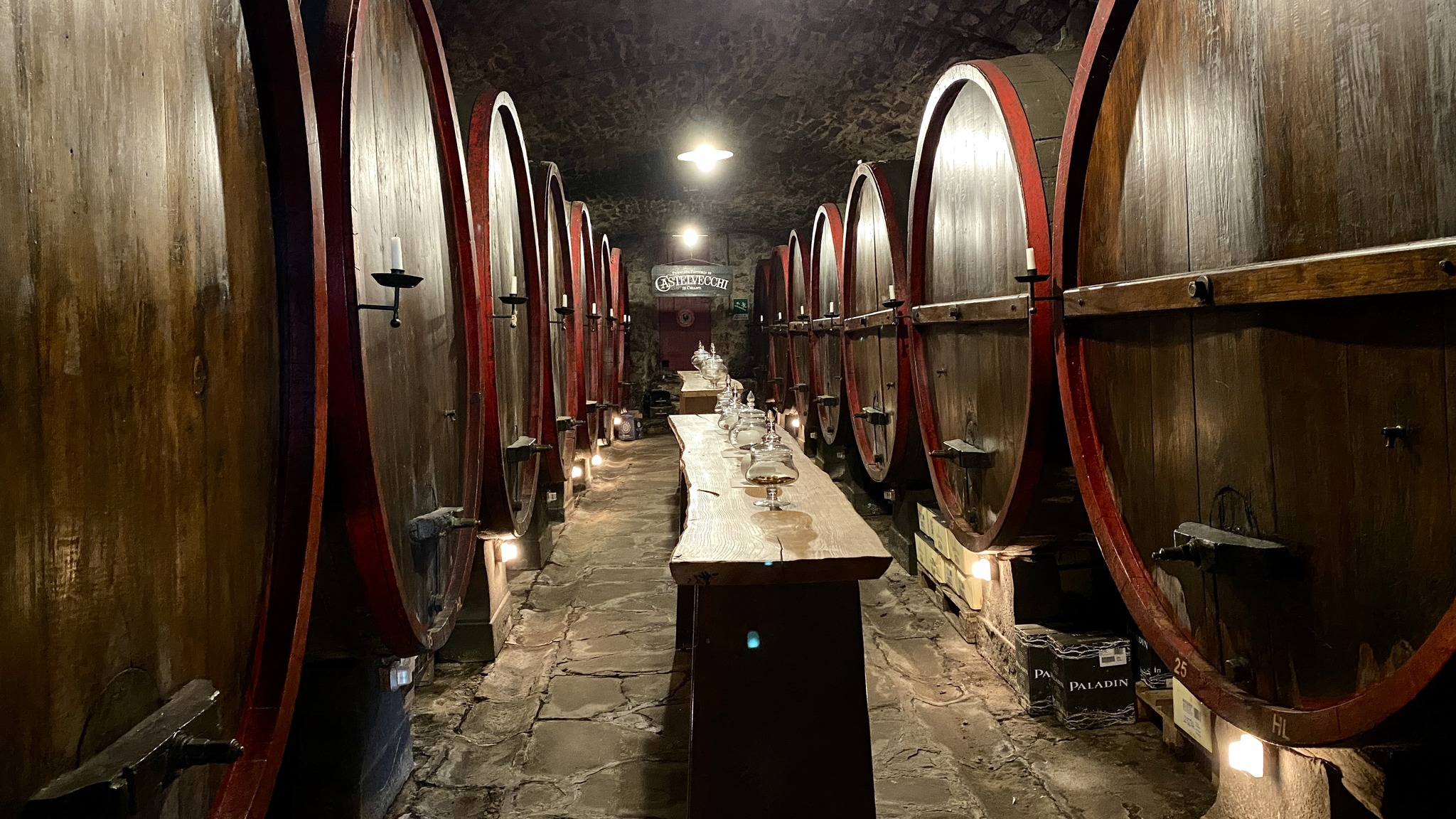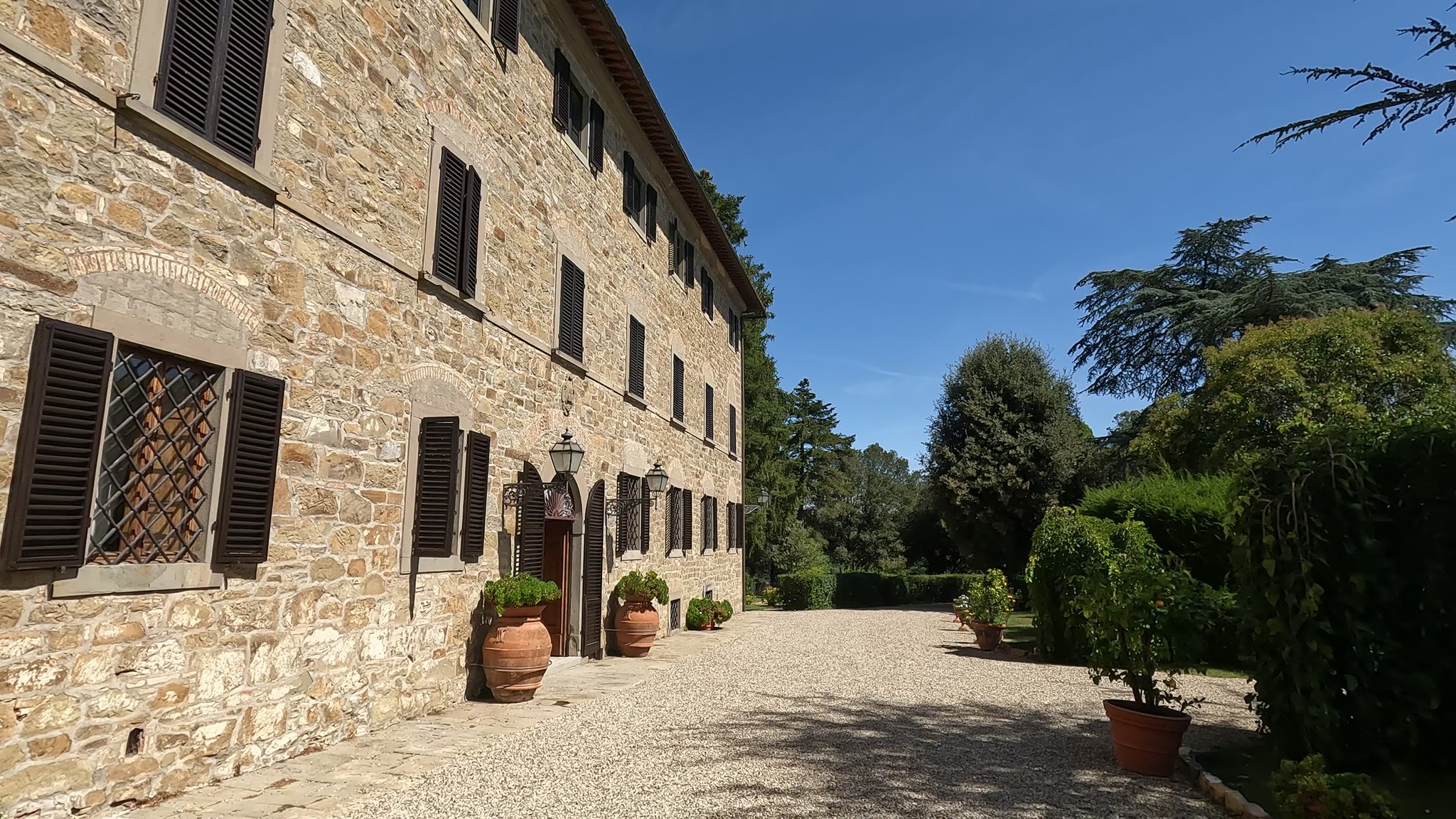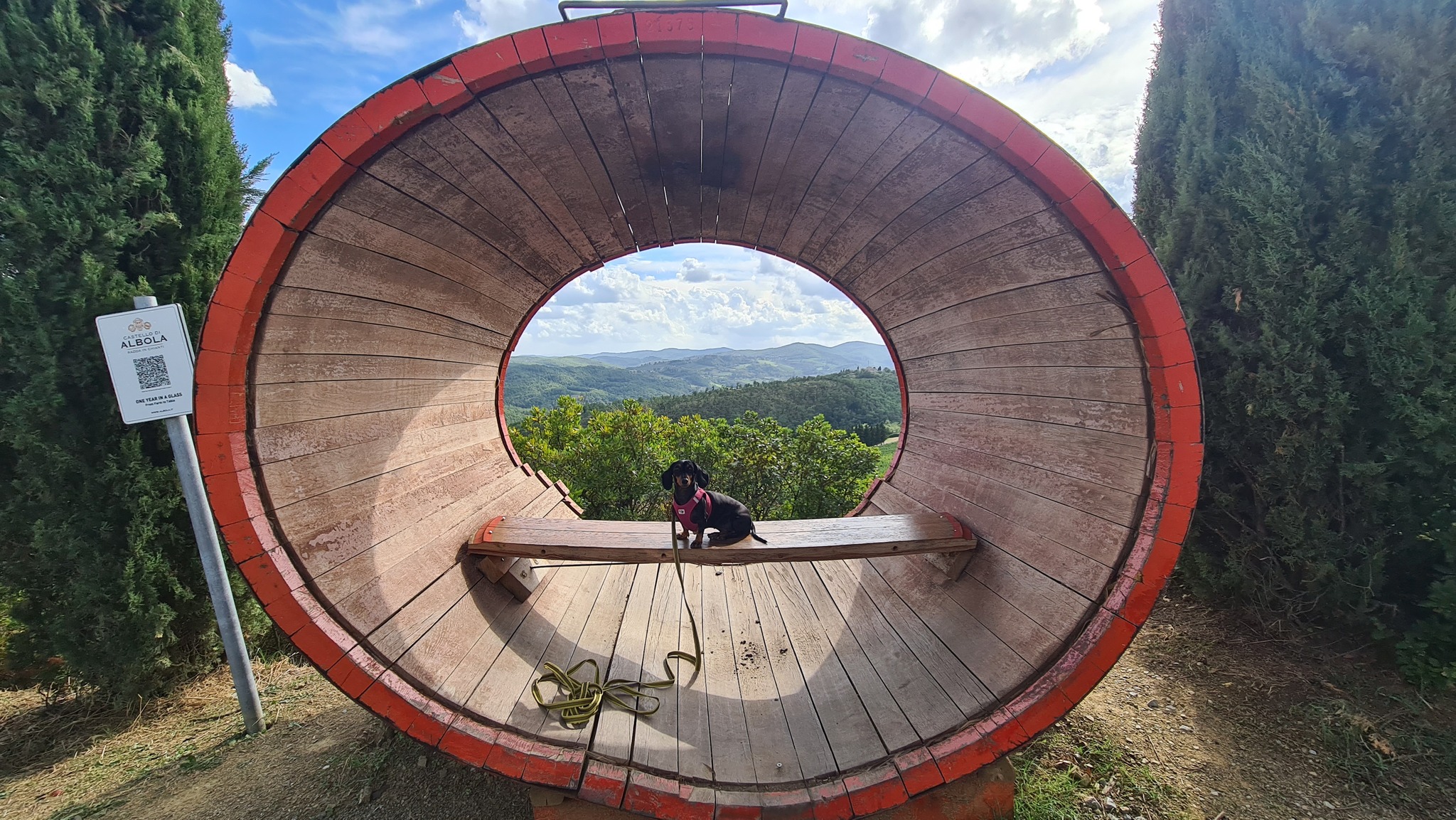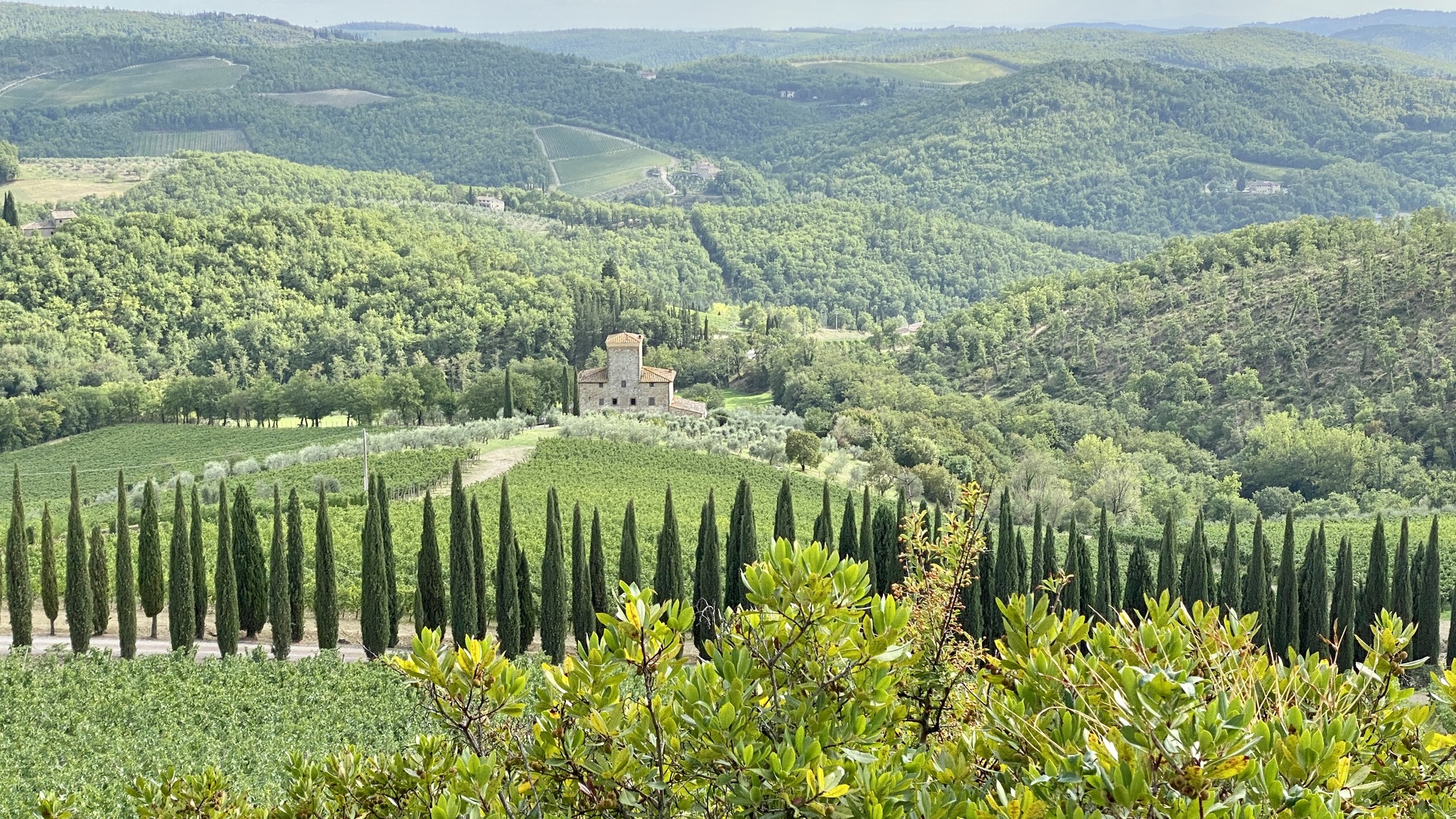 After leaving Radda we drove to the winery Castelvecchi, with the full name
Premiata Fattoria di Castelvecchi in Chianti. A beautiful place in the highest
hills of Radda in Chianti. Here we had booked a guided tour of the old, old
winery and of course a wine tasting. The cellar is a mix of modern equipment
very old and beautiful original barrels from the ancient history of the castle.
Francesco also showed us part of the vineyards including the most photographed
one with a heart shape. They make fantastic wines at Castelvecchi. There is
also a hotel with a wonderful park by the winery.
After this wonderful experience and some shopping for the camper, we drove to
a Conad supermarket to get some groceries for the coming days. Then after a
wonderful tour through the slopes of the Chianti landscape, we arrived at the
AgriCamper place Azienda Agraria Casanuova di Ama. Here we stayed directly
between olive trees, cactuses and grenade apple trees, with the most fantastic
view of the hills. The day after we visited the little medieval walled town of
Monteriggioni. The fortress town was built by the Sienese people in 1214–19, as
part of the frontline in the wars against Florence for the next 300 years or so
until it was finally lost to Florence in 1554. A beautiful little spot and we were
lucky to visit it before it was overcrowded. The parking space is almost the
size of the town.