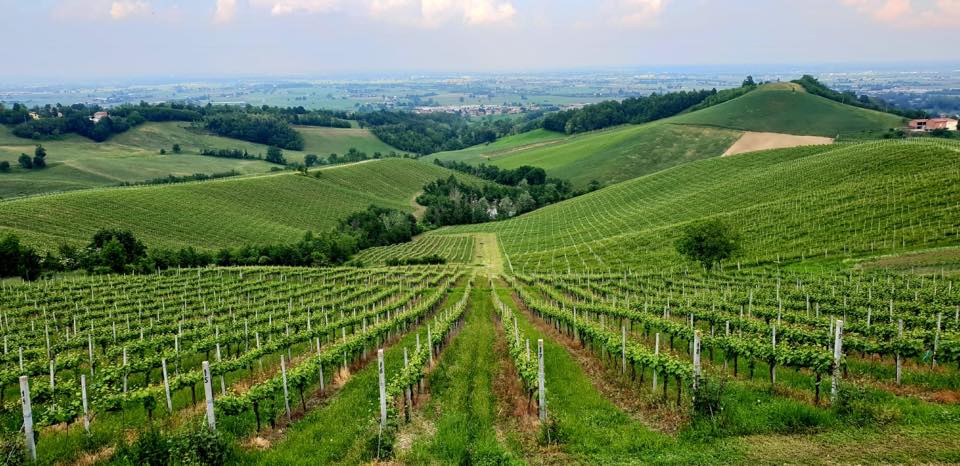 Food trip to Italy, part 2

MODENA and PARMA. Our food trip to Italy also included visits in a Parma Ham production site and two Aceteia's, the place where Aceto Balsamico di Modena, or Balsamic Vinegar (but don't mix up these terms!) is made. 
The first tasting was at Acetaia Giusti, the oldest still existing, they have been producing balsamic vinegar since 1605. The 17th generation is now responsible for the company. The tour here included a museum with a lot of artifacts about the production. The next visit, also with an interesting tasting was in Acetaia Picci in Cavriago.
If it doesn't look open – just ring the bell. Marco, the owner, showed us around while telling us everything about his acataia – extremely welcoming and perfect English. And again, fantastic products.
The process, which in reality mostly consists of time, lots of time, actually several DECADES, transforms the cooked must of mainly Lambrusco or Trebbiano grapes, into a divine liquid. The taste, the color, the texture, comes from the long aging and decanting from barrel to barrel (smaller and smaller, some even just 2 liters) in various types of wood; mainly chestnut, mulberry, juniper, ash, cherry and oak. And very interesting; where as wine is mainly made in cool cellars, balsamico is made in attics, where the barrels are exposed to the hot summers and cool winters of the Modena climate. When you have tasted this, the real stuff, you will never, ever, buy the cheap stuff in the supermarket again!
While we were already great fans of the Spanish Serrano Ham, we of course also had to see how Prosciutto di Parma or Parma Ham is made, and taste it, too. So we had booked a tour on a Parma Ham processing factory, a salumificio, near Felino. This is impressive, the quality control is strict through the complete process and eventually only the best passes the test and get the branding or the black Crown of Parma. The tasting of Prosciutto di Parma, with Parmigiana Reggiano cheese, the real Balsamico de Modena and local Malvasia wine at Agriturismo Al Vigneto summed up EVERYTHING. What a day!! 

The local white Malvasia wine, in particular the frizzante, can be enjoyed together with everything above. We can recommend the new winery Monte delle Vigne near Collecchio, it's a beautiful place.
The trunk was full of Italian goodies on our way back to Switzerland 🙂
http://www.visitgiusti.com/en/
http://www.parmalook.it/en/tours/reader.html?tour=24
https://montedellevigne.it/en