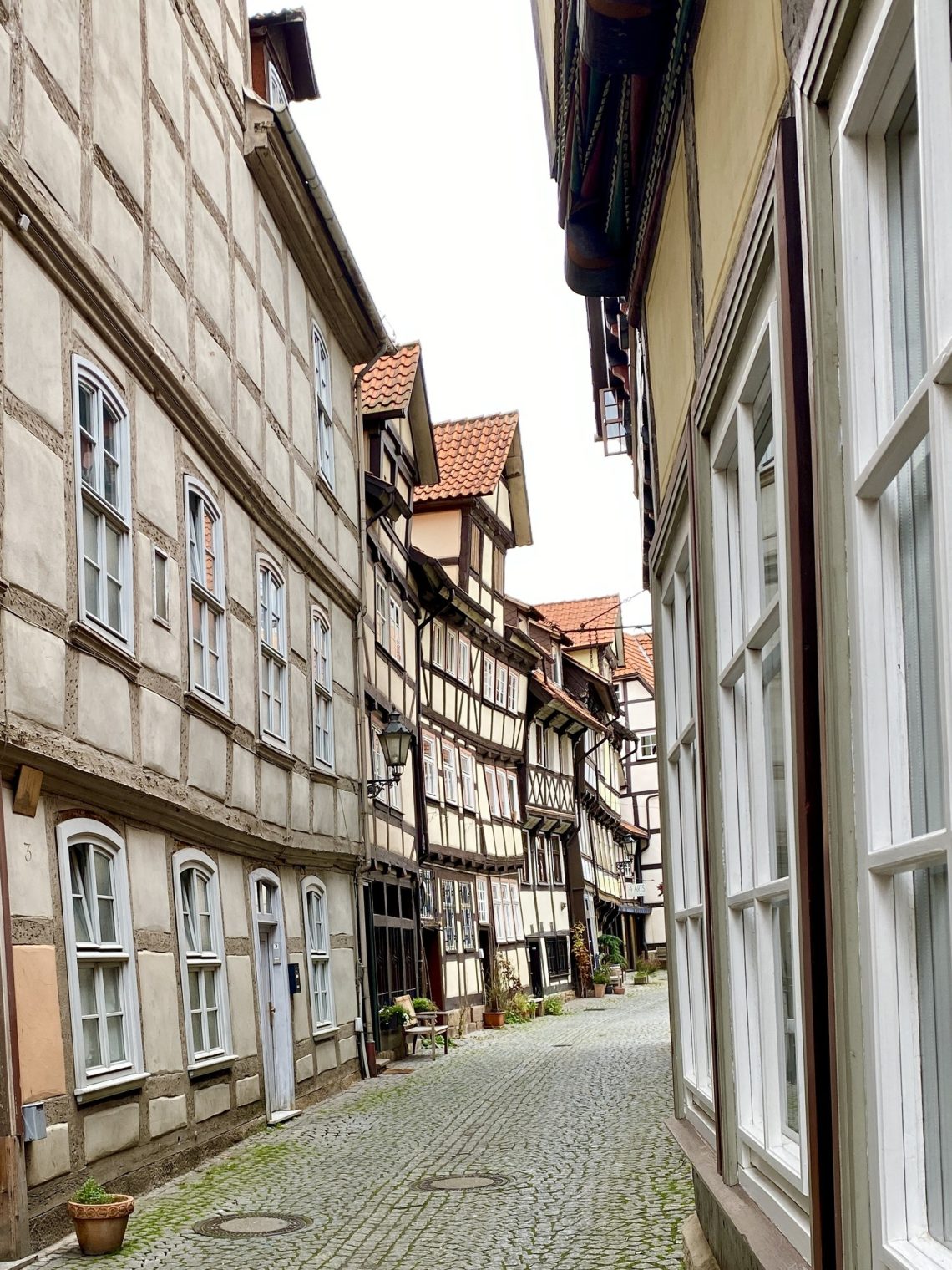 Beautiful Hann. Münden, Germany

Hann. Münden, also written as Hannoversch Münden, is a beautiful German town, with hundreds of half-timbered houses in the historic and medieval centre. Hann. Münden has been known for at least 1.200 years and the huge St. Blasius church was built from the end of the 13th century until 1584 and has places for about 900 people. In the wonderful town hall's cellars is a very nice brewery and a restaurant. Apart from strolling around through the narrow streets lined with half-timbered houses, it is also interesting to see how the two rivers, Werra and Fulda, flow together and form a third river, the Weser. Hann. Münden is also known for being where the craft surgeon Dr. Johann Andreas Eisenbarth died in 1727.
And, perhaps even more interesting for the hungry ones among us, here is also where one of Germany's best sausage makers has the butchery and shop. The Ritter der Rotwurst (Knight of the Red Sausage) has been awarded way over 150 prizes, including 6 times World Champion and 34 times European Champion in different
butchery categories. So, there are many good reasons to visit Hann. Münden. By the way, we stayed close to the centre, in our camper, in the public camper place right by the rivers.