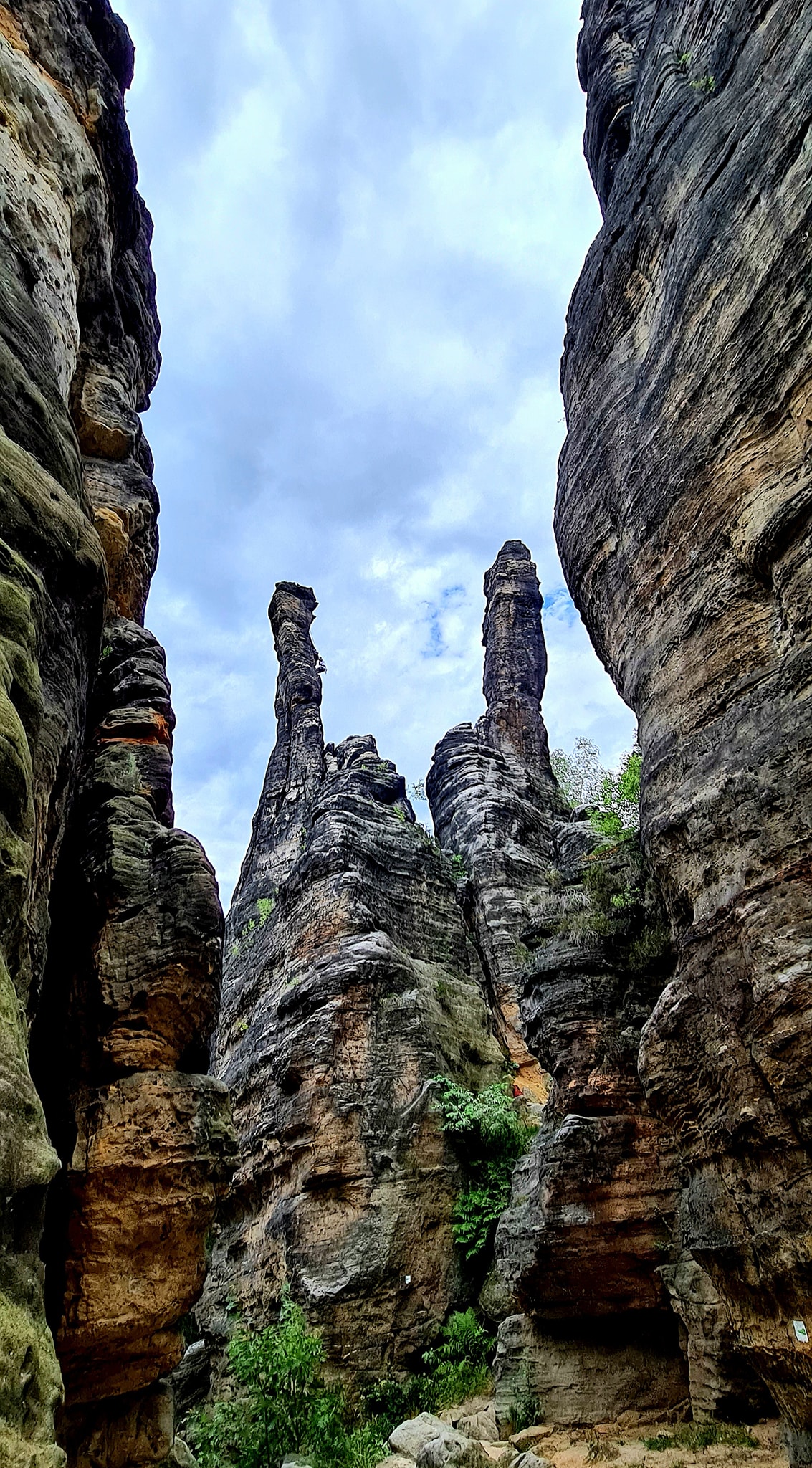 SAXONIA, HERKULESSÄULEN, HERCULES COLUMNS

The HERCULES COLUMNS, or the HERKULESSÄULEN, are among the most well-known rock formations in the German national park of Saxon Switzerland, Sächsische Schweiz, in the eastern part of Germany, close to the border with the Czech Republic. After having seen so many beautiful pictures from this area, we decided we had to see this ourselves during our camper trip.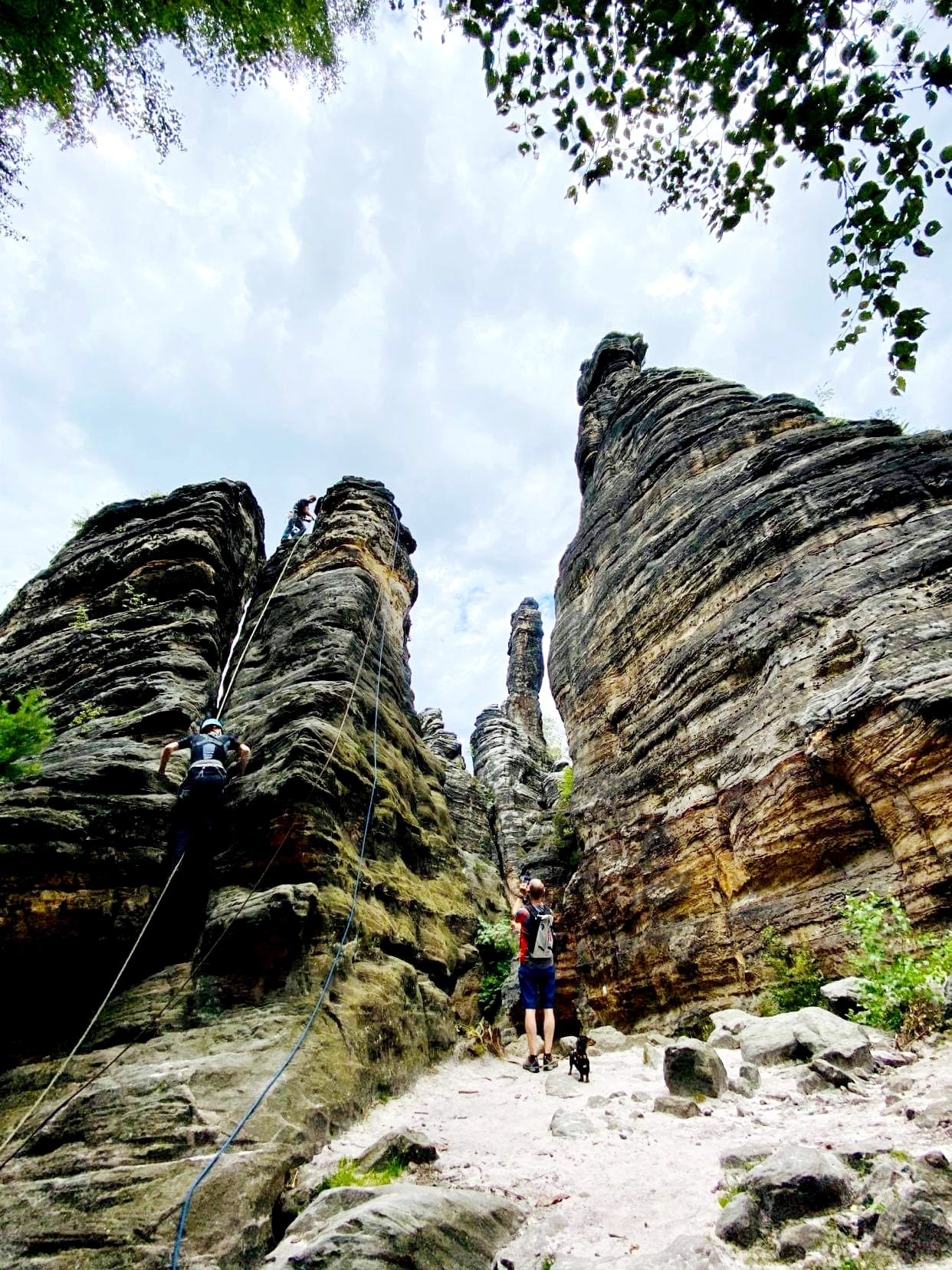 We arrived early in the morning –  first of all, because we knew it would be very hot during the day, but also to be sure to get a parking spot in this heavily popular area. There are however many good hikers parking places. We found a parking spot at Korbfeilenweg, near the entrance to the hiking path close to the Hercules Columns.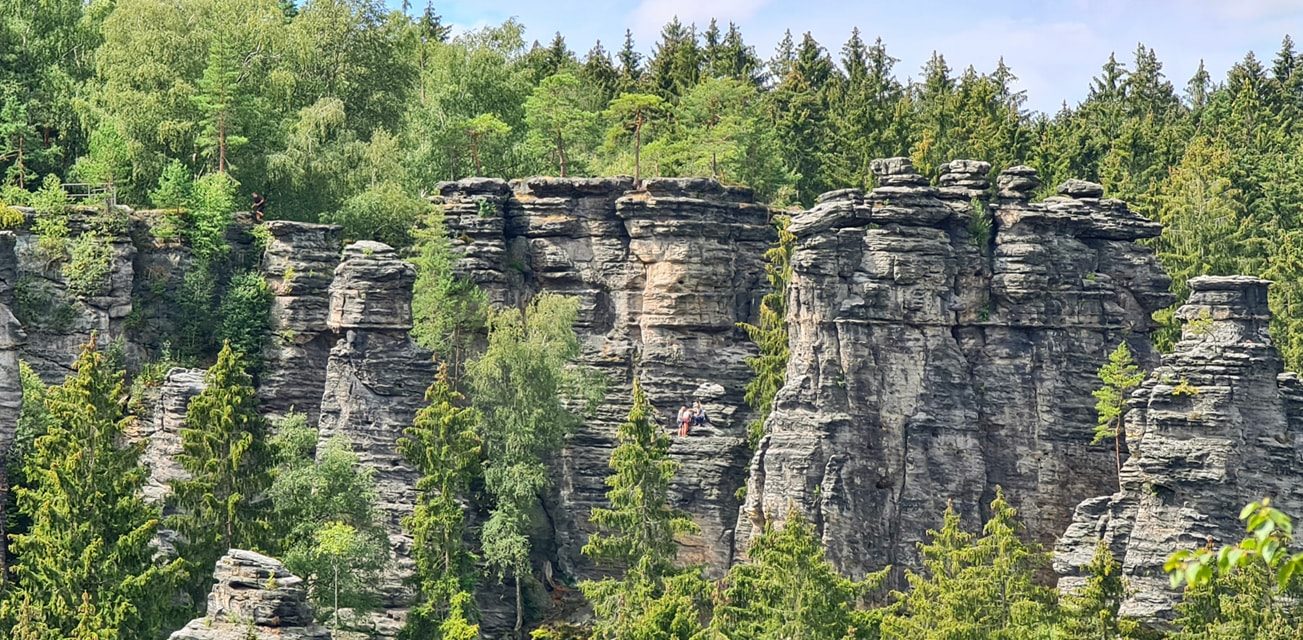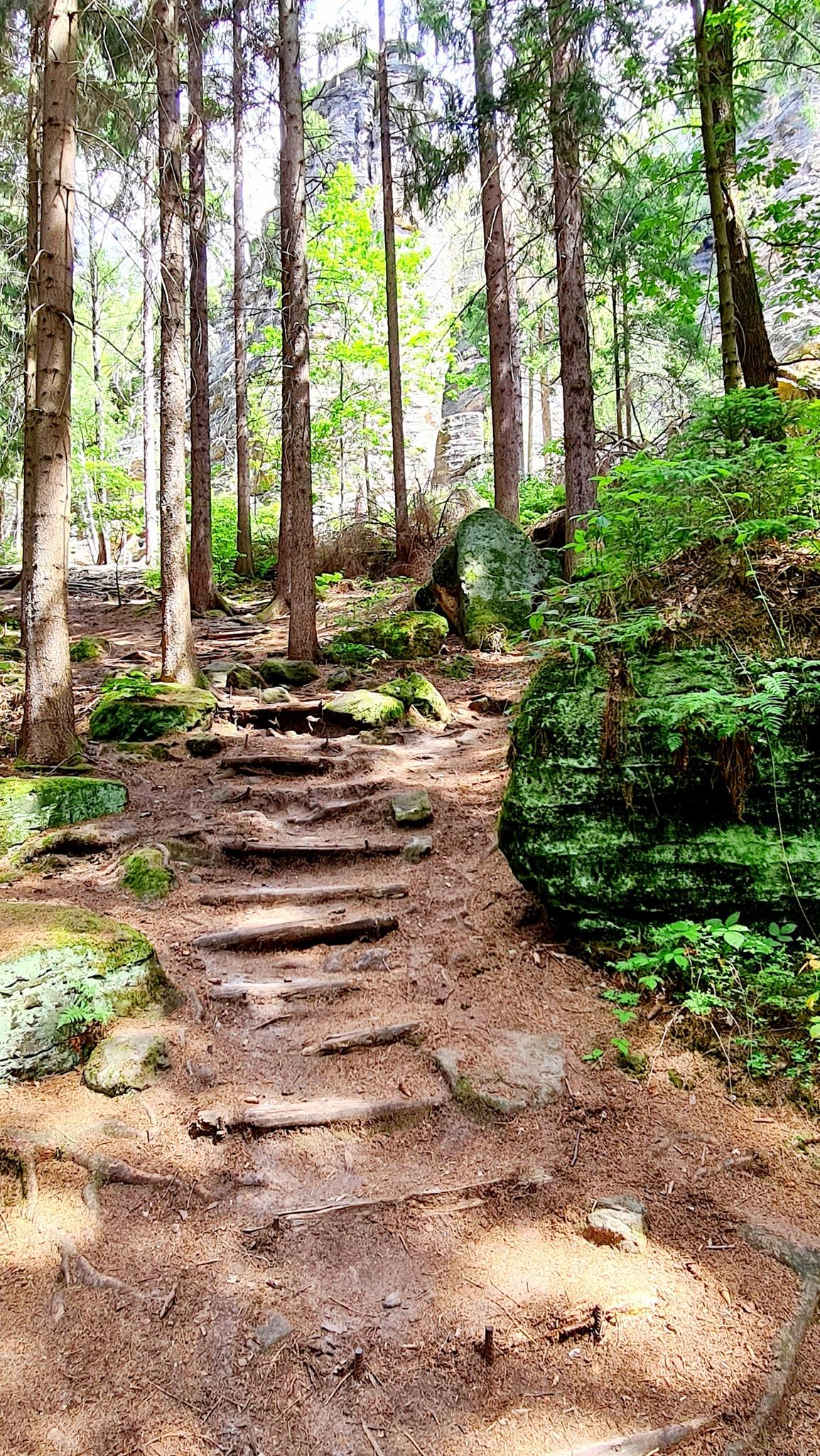 Most of the path goes through dense forest with some open spaces with the huuuge, most faaaantastic, uuuunbelievable, fairytale-like rock formations. Some are almost unreal and the rock type is different from most of what we have seen in Switzerland. It turned out that many of the cars didn't belong to hikers, but to climbers from all over the world! The whole area includes far beyond 1000 climbing peaks of different difficulty levels. The climbing rules however are a bit different here, so if you decide climbing here, check these rules first. We saw climbing schools and teachers present in the most popular spots.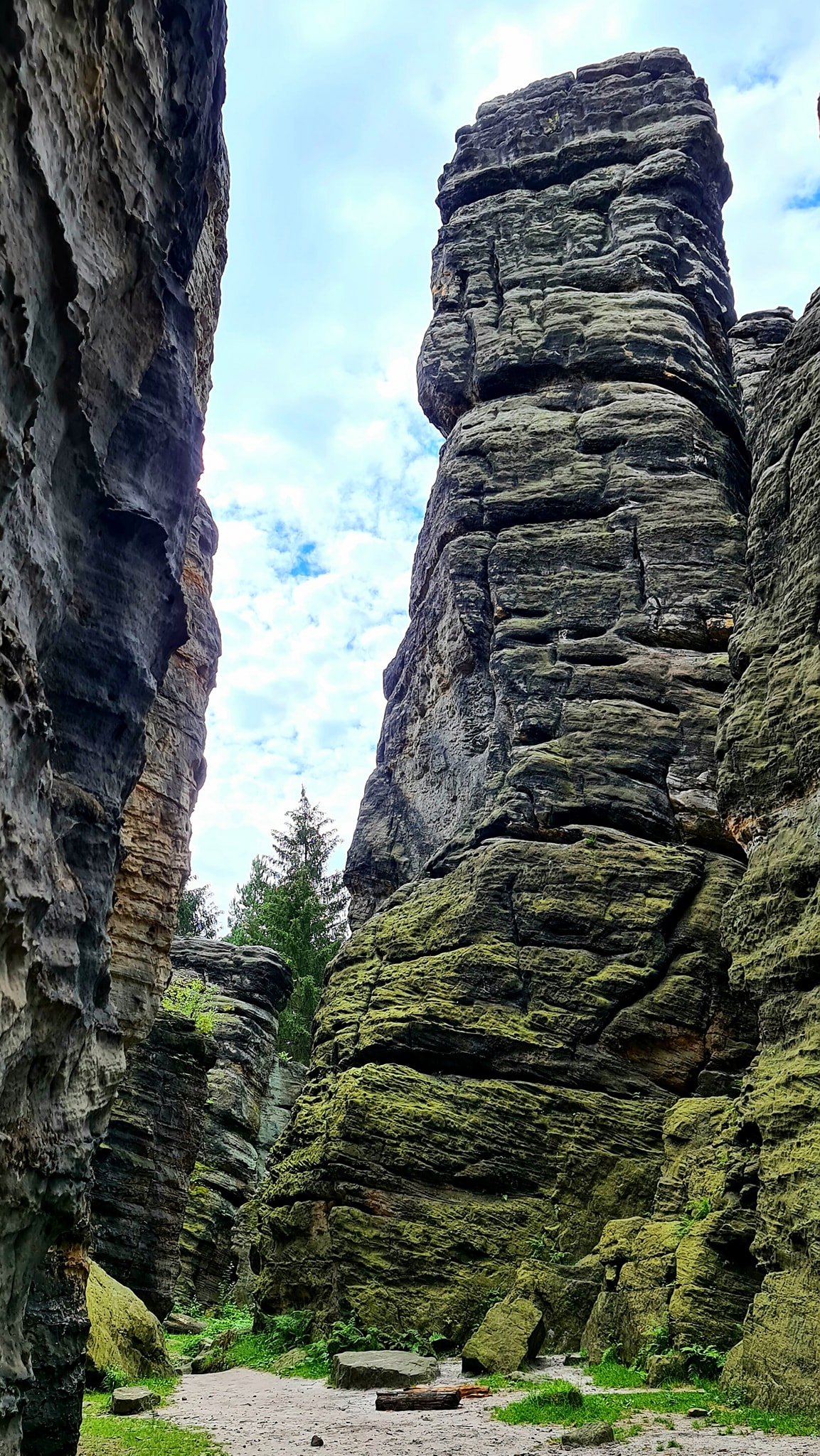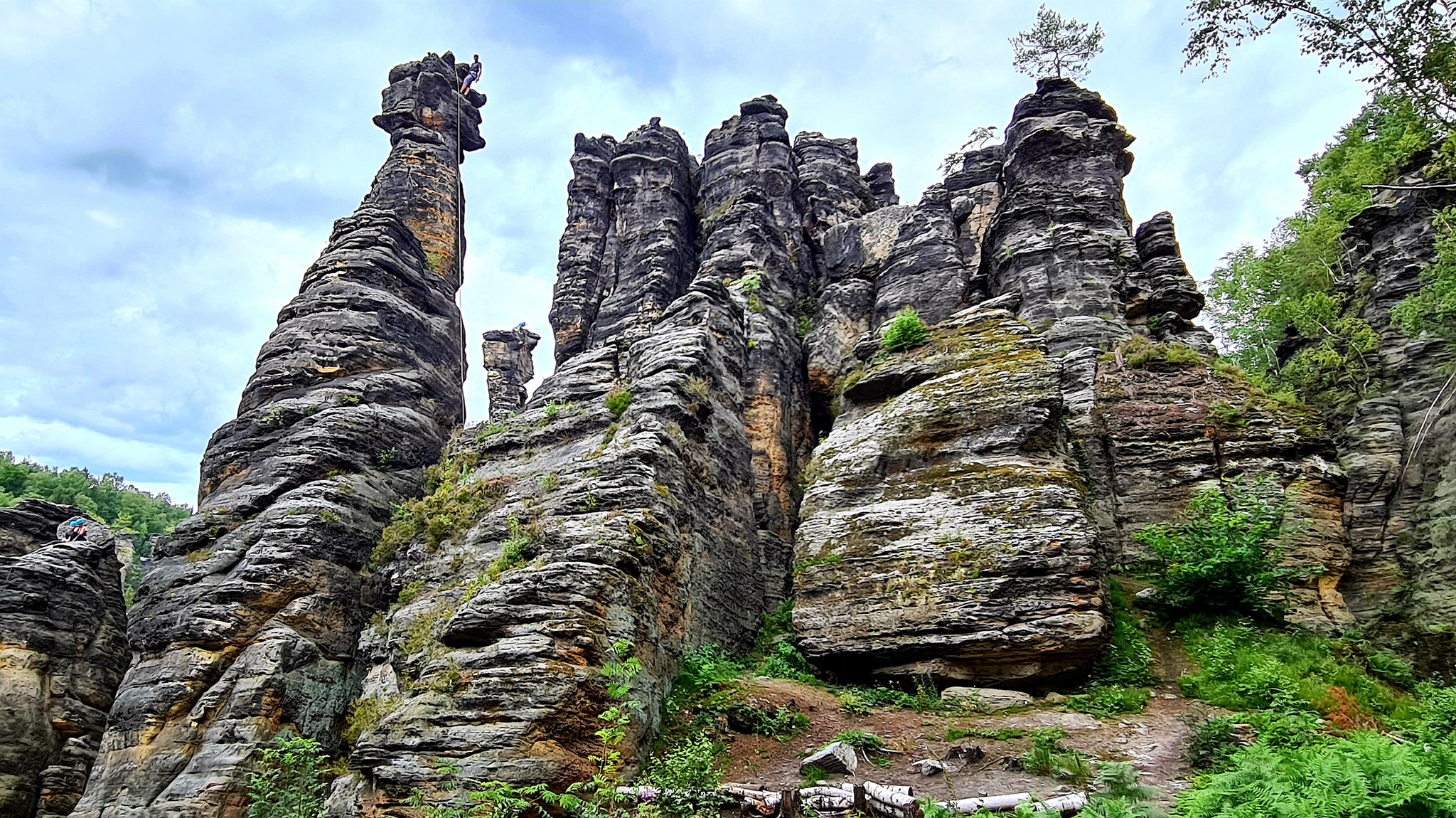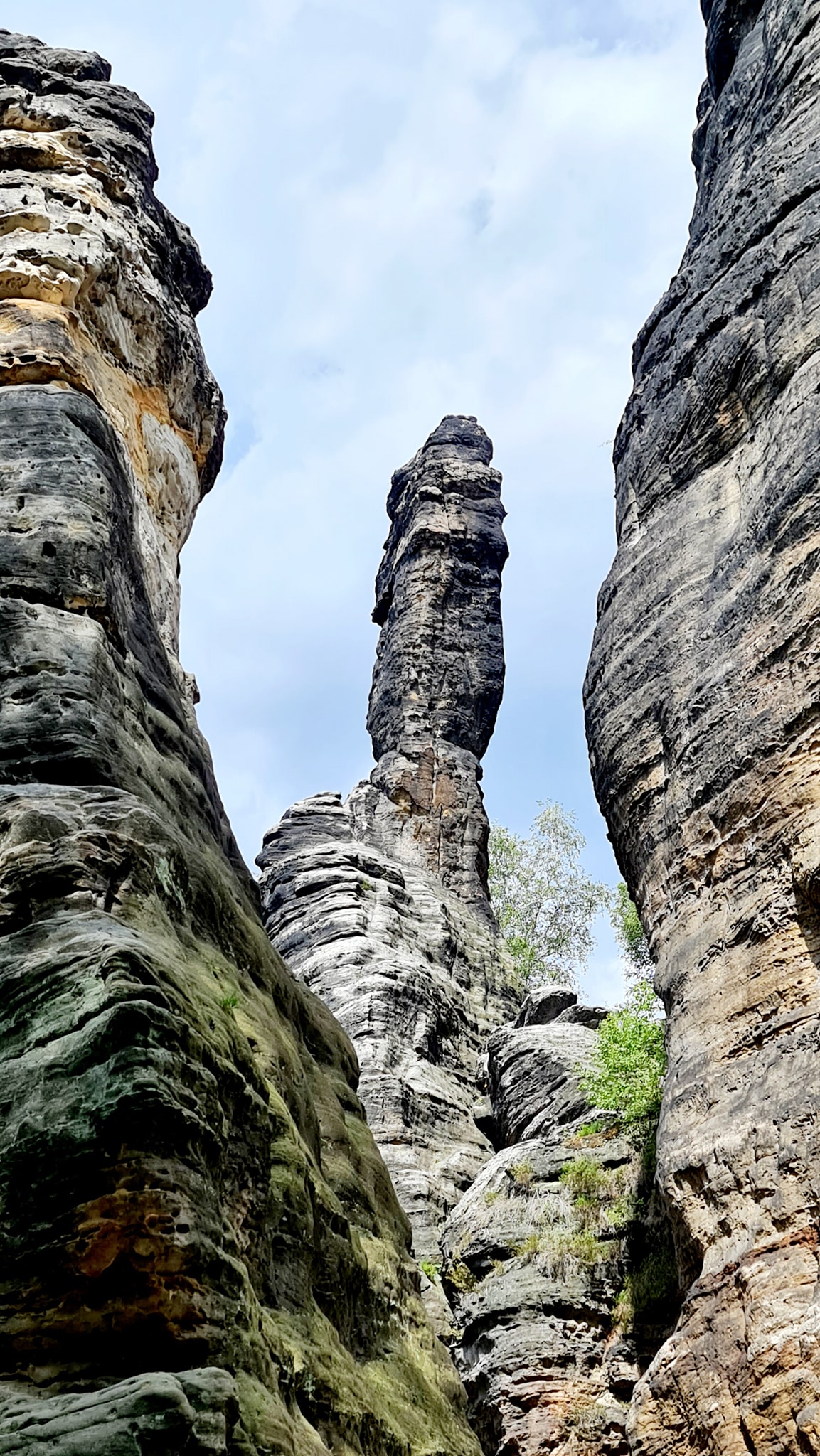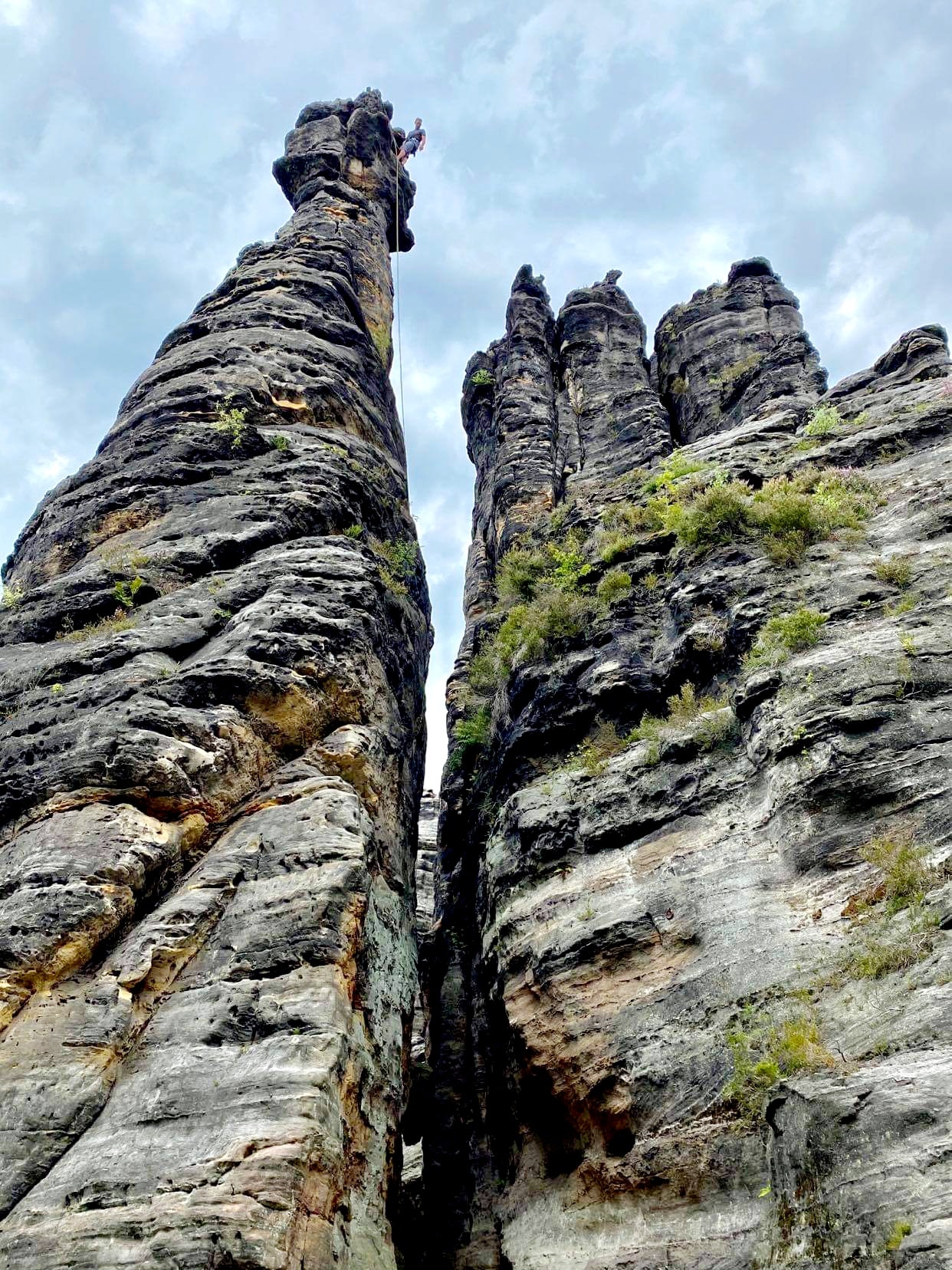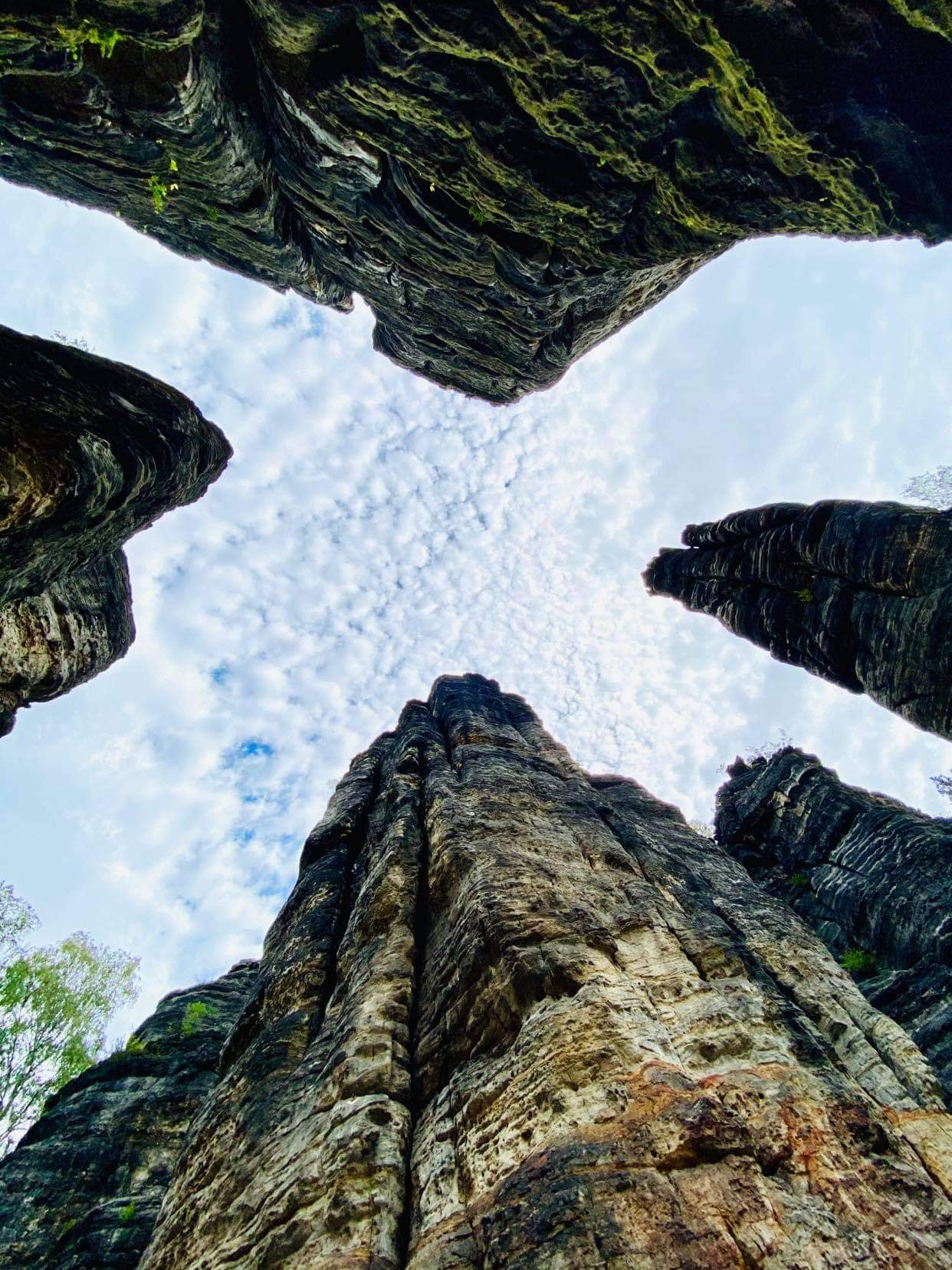 For us, normal hikers and Maggie, just to see these spectacular formations, admiring the climbers from below, was enough 😊 Through the forest paths, sometimes very uneven and fairly steep, the new LEKI MCT ultralightweight hiking poles was a good help. We had borrowed this new model from LEKI in Switzerland. Especially Lene needs help from good hiking poles due to herniated spinal discs and surgery for this as well. The LEKI hiking poles fully satisfies this requirement.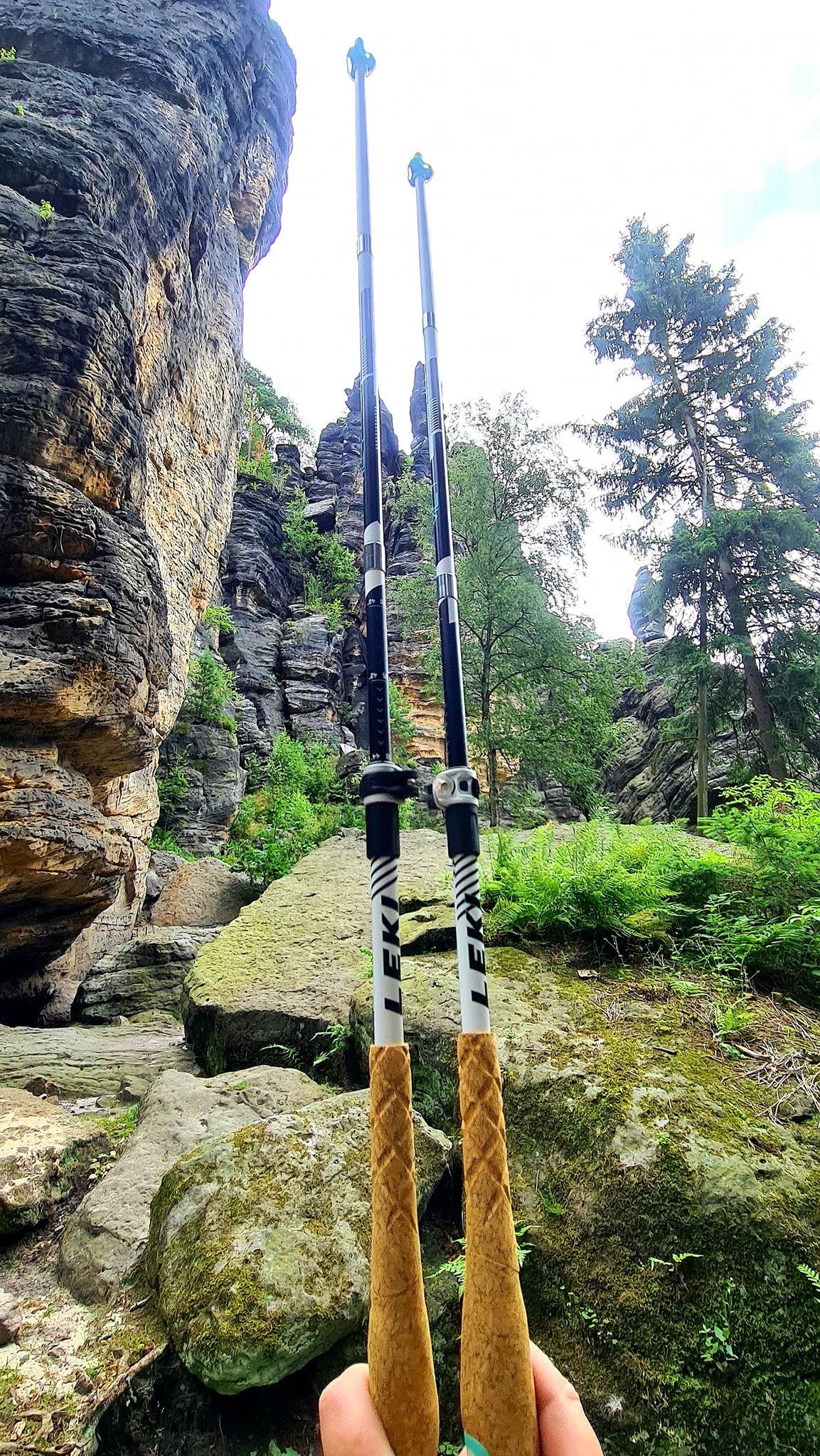 The total hiking area here is almost endless, but to see a lot of the most impressive standalone columns the roundtrip from the Hercules Columns is just around 4 kilometers (with some short steep parts here and there). By the way, the naming, Sächsische Schweiz, was first used by two Swiss artists in the 18th century, so they in their letters could distinguish between their homeland, Swiss Jura, and Saxon Switzerland. Earlier it was known as Meissen Highlands.