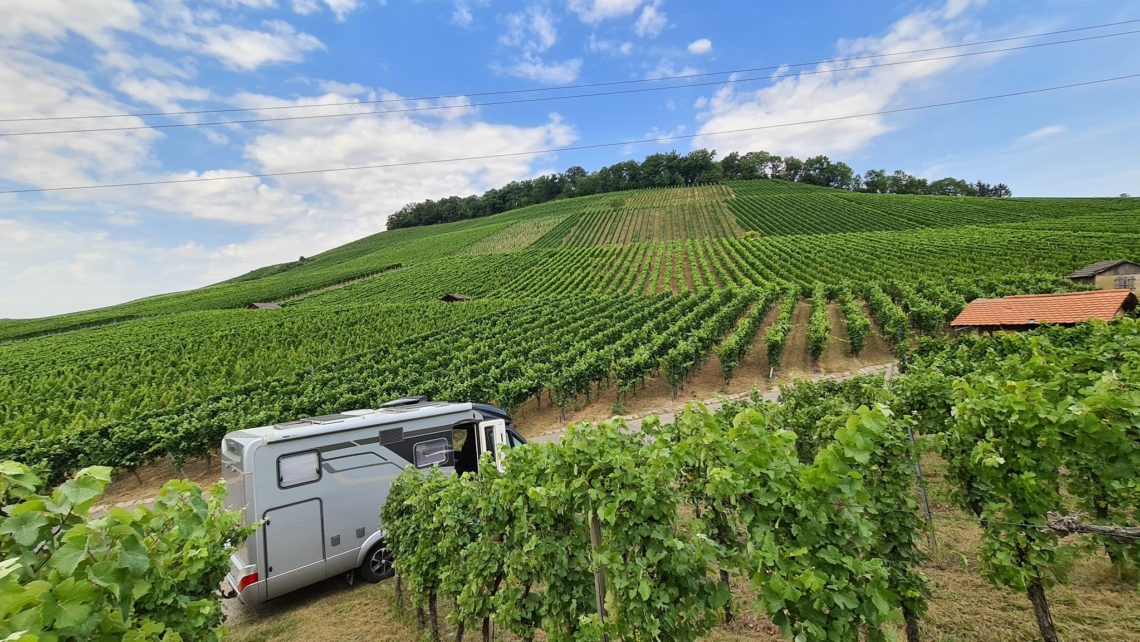 CAMPER LIFE?! – Pros'n'Cons and TIPS'N'TRICKS

This will be a completely different post from our normal ones. 2020 was the year we decided to go camping for the first time, ever, with a motorhome – auto camper – Wohnmobil – Reisemobil – RV – a small home on four wheels ?. We rented the motorhome in Germany and were driving around in Germany for 12 days. This was truly a cross-border decision for us, but sometimes it just takes things like that to shake up everyday life. As this was an all-new experience, we learned a lot from it, we want to share some of this with you. Lenes brother says these are all secrets, so do not tell anyone what you read here ? We have added numbers as a reference if you want to ask us about more details.
Number 1: Have the guts deciding to just do it! It turned out not to be as scary as we thought, so for real, do it if you ever dreamed about it.
Number 2: and our first mistake. Do the homework, make sure that the mattresses fit your length. This is so, so important for a good night's sleep. Not that the mattresses were truly short, but for the comfort, they could have been longer. We are all a bit longer when we lie down.
Number 3: We had a fairly good review of the vehicle by the owner, and a good tip here is making a video of the more technical instructions and details. Then you can see this later if you have doubts about a functionality. It can be difficult to remember everything.
Number 4: When selecting a rental motorhome, well also if you want to buy one, consider carefully the purpose of your holidays, how many passengers and beds, will you travel alone or with friends and family, will you only stay at campsites or will you live in the wilderness without connection to electricity and water.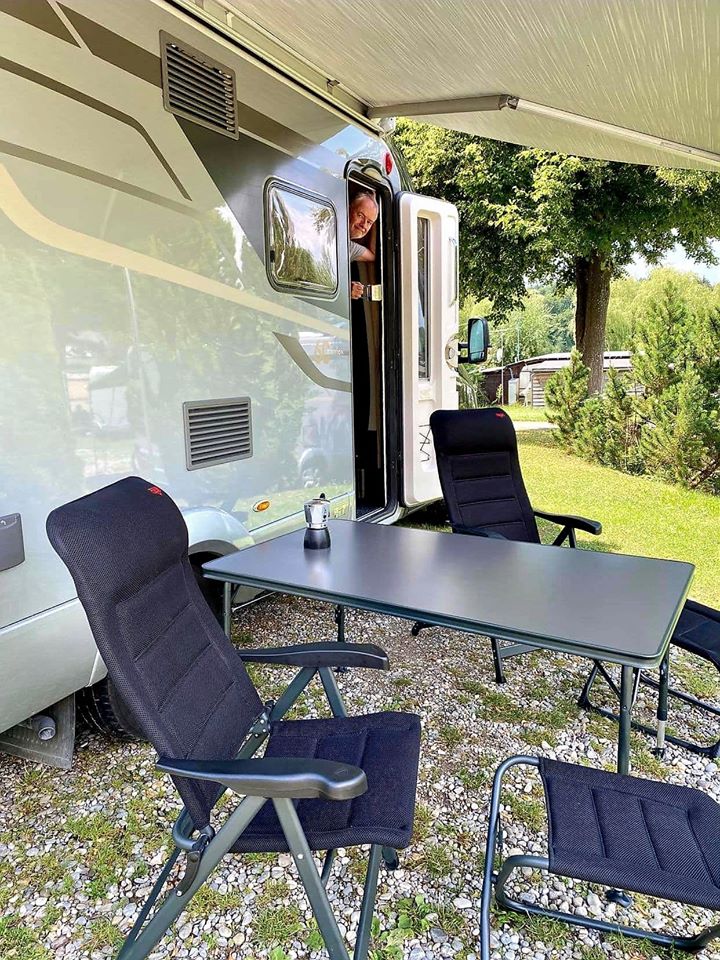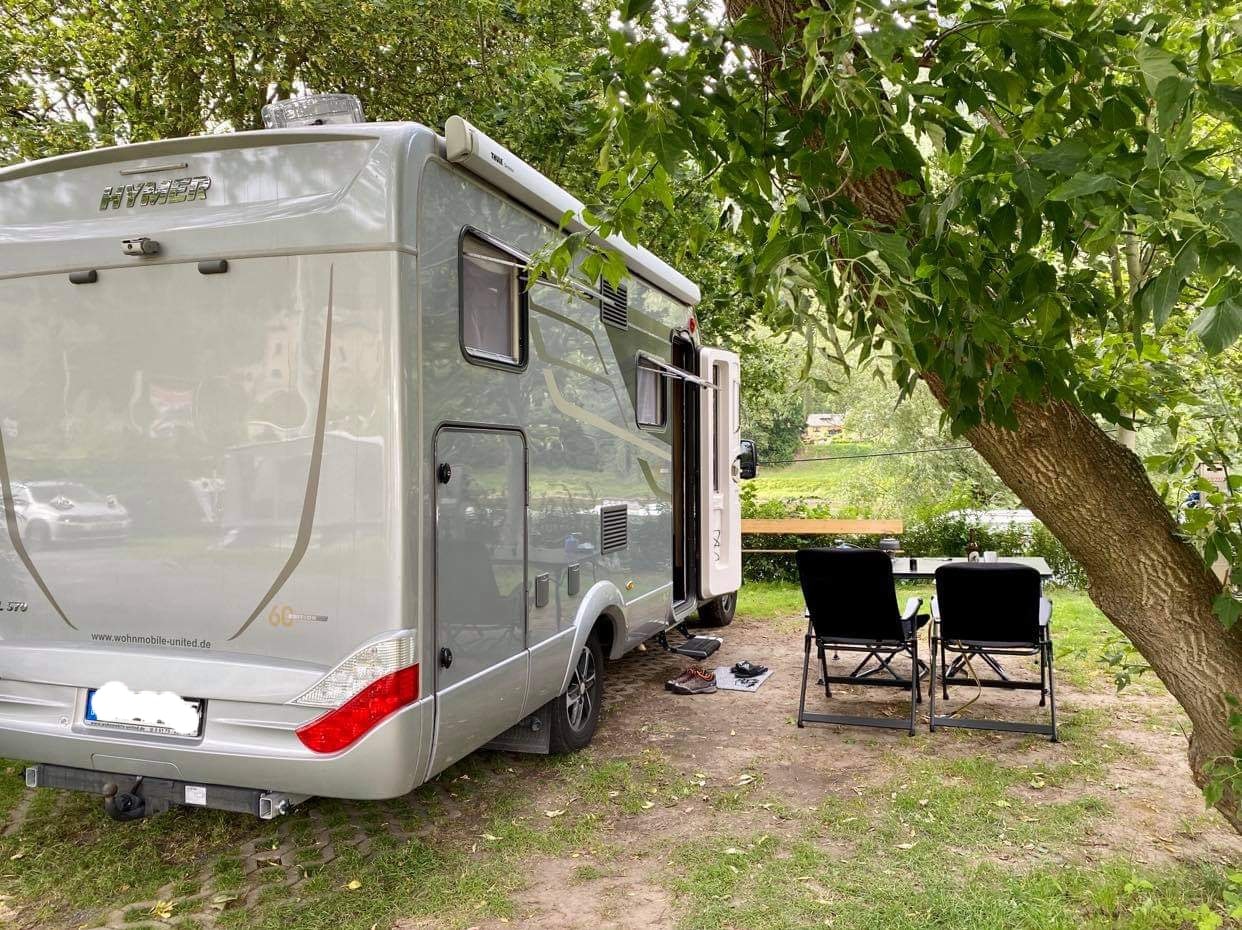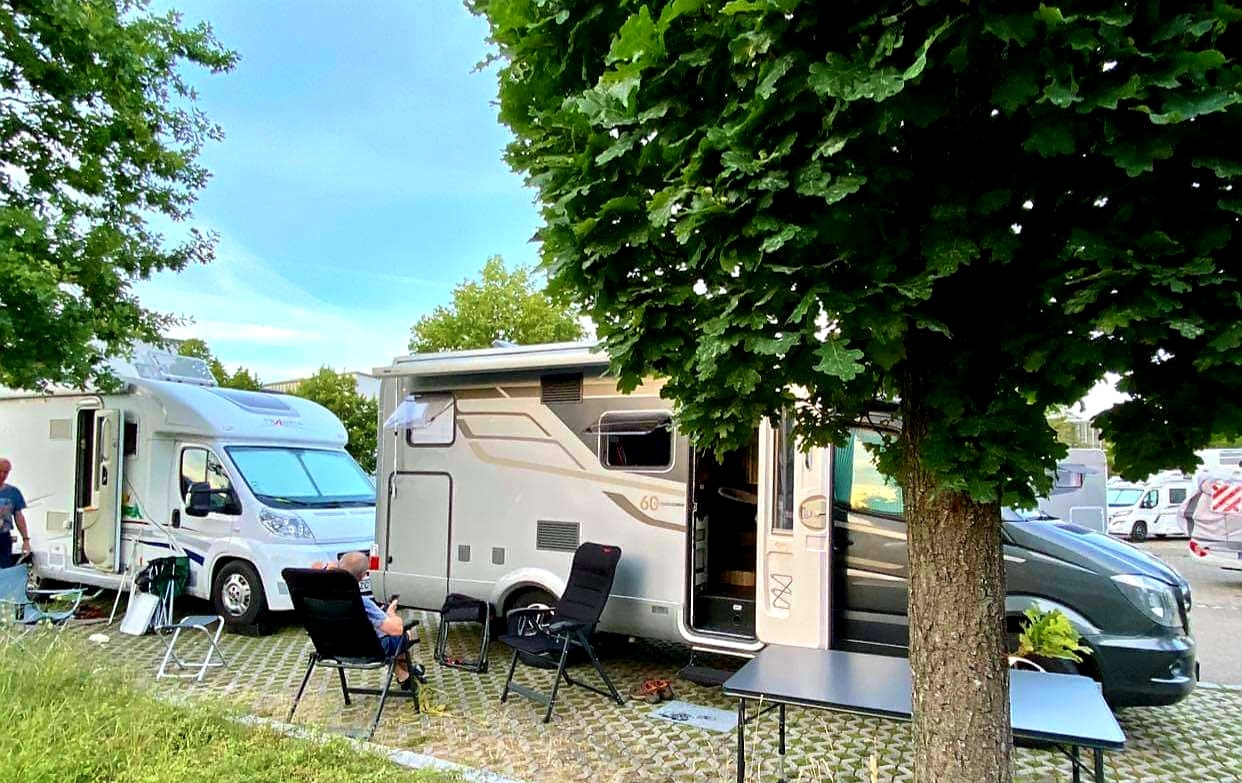 Number 5: We had decided our vehicle should be equipped with a solar system so we could be off-grid for some days if we wanted to. This turned out to be a fantastic choice. It was a 160-Watt system with an additional 92 Ah battery. We literally never needed to plug into the grid for the whole period! And we used the accumulated energy for light, TV, charging laptops, phones, cameras, GoPro, etc. When possible during the day, we always parked in the sun, yes, to get the most power charged. This of course requires all blinds to be closed so the car does not heat up too much. It worked fine. (Do not leave any animals in the vehicle). It is also a good idea to close the blinds in the back of the car while driving, not to get too much heat inside.
Number 6: Place freezing elements in the freezer (if available) at night, and then place them in the fridge during the day. Normally the fridge and freezer run best on propane gas and less good on 12 Volt or 230 Volt (at least for a normal RV fridge/freezer. This might be different with a compressor cooled fridge. As the temperature might not be as our domestic fridge, we decided only shopping perishable food to be consumed within two days, and that works fine.
Number 7: Don't expect Wi-Fi to work on all camping sites, nor in the wild…….even 3G/4G/5G might be lousy in rural areas. Take advantage of supermarkets, fast food cafeteria parking spots if you need connection just as we do.
Number 8: Pros and cons of official campsites. Pro: You can book in advance – it is still easy to leave during the day for adventures – all the comfort of tap water, hot showers, easier dishwashing, electricity, perhaps an onsite shop and a restaurant and washing facilities for clothes – in many cases some kind of security with a closed gate during the night – refilling freshwater – facilities for emptying wastewater and the worse ?
Con: sometimes early departure is not an option; one example was as late as 9:30! Some are closed some hours around lunchtime. Booking in advance limits flexibility, some even required a prepayment. Some campsites only accept cash payment!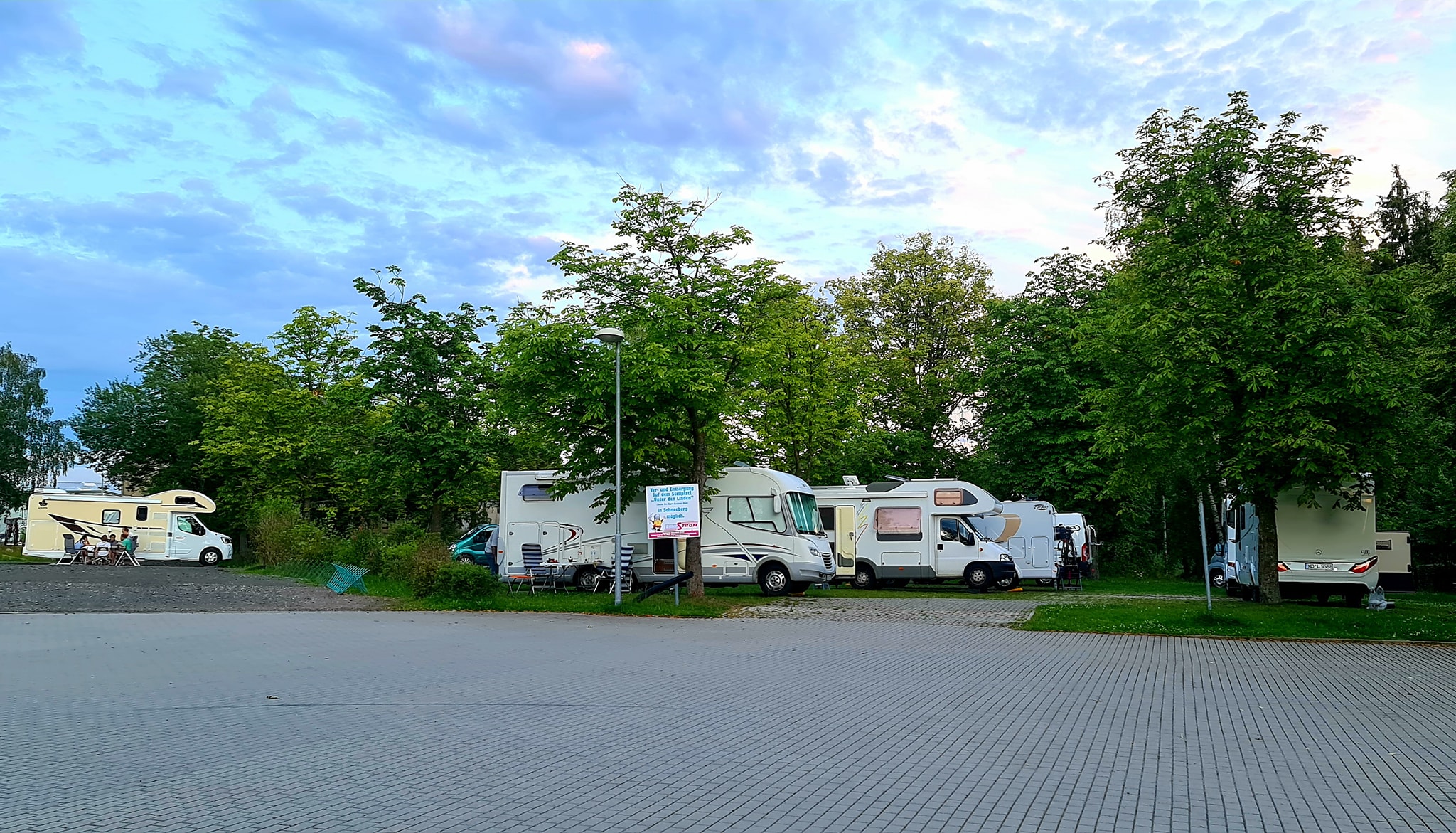 Number 9: Some pros and cons for unofficial campsites, or places where you can just park and sleep, but which are not really campsites. They can be close to rivers, lakes, mountains, by farmers, by winegrowers. While staying by farmers/winegrowers it is a fair habit to buy some of the local products. Some of these places have no facilities whatsoever, others perhaps the possibility to get a shower, use the toilet, or refilling the freshwater. There are extremely many good apps to find these places, including information about facilities, or the lack of them, the number of parking spots, and the price – some of these places are even free to use. It is a good tip (a secret of course) to arrive earlier than you would on a normal campsite, simply to get a place in the high seasons/weekend/popular places or towns. It's a pity to have found the most beautiful spot in the app and then arrive too late to get your place. Prices are normally exceptionally low, late arrival is accepted, very early departure too. Remember to keep safety distance, park with the front in the drive-away direction if possible. In remote areas, or sometimes even in cities, you might not always feel safe by this kind of camping – if your stomach feeling says "…perhaps not", then find another place.
Number 10: Always have enough coins – sometimes useful for parking, paying for water, electricity, showers (can be anything from 0 to 60 cent for a 3- or 6-minutes hot shower.)
Number 11: The advantage of driving with friends or family (in another vehicle). We had decided to start the holiday together with Lenes brother and his wife and their two grown-up kids. It was wonderful with the company, and we learned a lot from them as they have been camping for many years. It was also good to plan the trip together, where to go, where to stay, what to see. But we must admit, it was also a bit stressful – for example hoping that there were still 2 free places when arriving at the designated overnight areas outside the normal campsites where no reservation is possible. And in general, following each other in heavy traffic is not always easy. Perhaps a set of walkie talkies could solve that. A bit of driving alone and a bit of driving together seems to be a good compromise.
Number 12: Freshwater can be filled from taps at most campsites. Most of the time for free. But, since the water can stay in the tank for days/weeks we did not use it as drinking water, not even for brushing teeth or as drinking water for Maggie. But for cooking, washing hands, showers, doing dishes, and cleaning it was great to have the freshwater available on board. And, to save propane gas we only switched on the boiler for hot water when we needed it, for example for doing the dishes. The hot water was ready in less than half an hour, then we switched it off again after finishing the job.
Number 13: Greywater is the term for water from the kitchen sink, toilet sink, and from the shower. If the tank is big and not emptied and filled in short intervals, we got a tip to dissolve a dishwasher tab in one of the sinks and let it run into the grey water tank to reduce the smell from the drains. By the way, the drains in our rental motorhome were clogged…. We solved it by filling a big cola bottle with hot water and firmly pressed the water into the drain and back several times. Not a professional method, but it worked excellently. To avoid getting the drains clogged again, and in general, we found that a good tip, after our meals we always wiped plates, cutlery, and cooking stuff with paper towels before doing the dishes, this avoids a lot of grease and other leftovers from filling the drain. Emptying the grey water tank was done easily, just drive to the designated drain on the campsite, open the valve (in our case it was even an electric pump handling that), and let the wastewater run into the drain.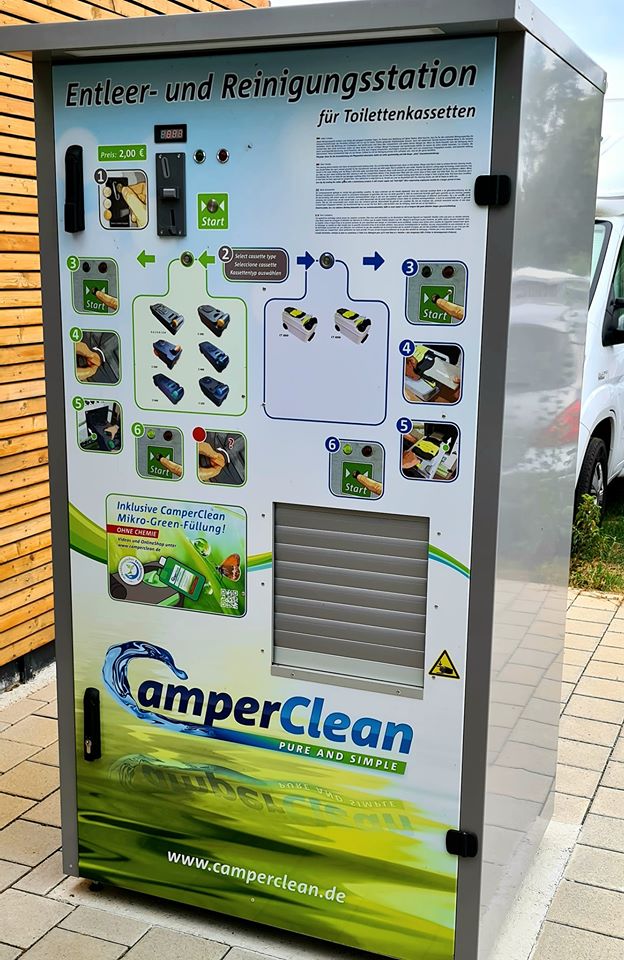 Number 14: Toilet, and the toilet cassette! Don´t be scared, it is not so bad. OK, it is a ridiculously small room in a motorhome, and to reduce the smelling it requires a bit of chemicals – though today there are some green products for this. The number 1 can easily be handled and does not require flushing the toilet, number 2 requires a bit more attention. We got a tip to make a small "nest" of toilet paper (special biodegradable and fast soluble) in the bottom of the toilet before the business. Then it easily plumps down in the tank below. After 3 to max 4 days, the tank needs to be emptied and cleaned. Most campsites have designated areas and equipment for this, and it is really just to close the valve at the toilet, take out the container from the outside of the car, take the container to the sanitary area and empty it. Fill in some water, shake the container a bit, empty it again, fill in 1-3 liters of water and a new little dose of chemicals, place the container in the car again and you are done. Do not however forget to use rubber gloves. By the way, some campsites even have an automat to do this job, we tried it once, paid Euro 2, it was worth it. The content of the container is called black water in camper language.
Number 15: Don't really trust the meters showing the levels in the various tanks. They probably give a good estimate but are not very precise. We learned later that for example the freshwater tank, holding 160 liters of water, only had 4 fixed measuring points; 25, 50, 75, and 100 %, and it "always" seemed to indicate 50 %, which could mean a fairly wide inaccurate +/- range.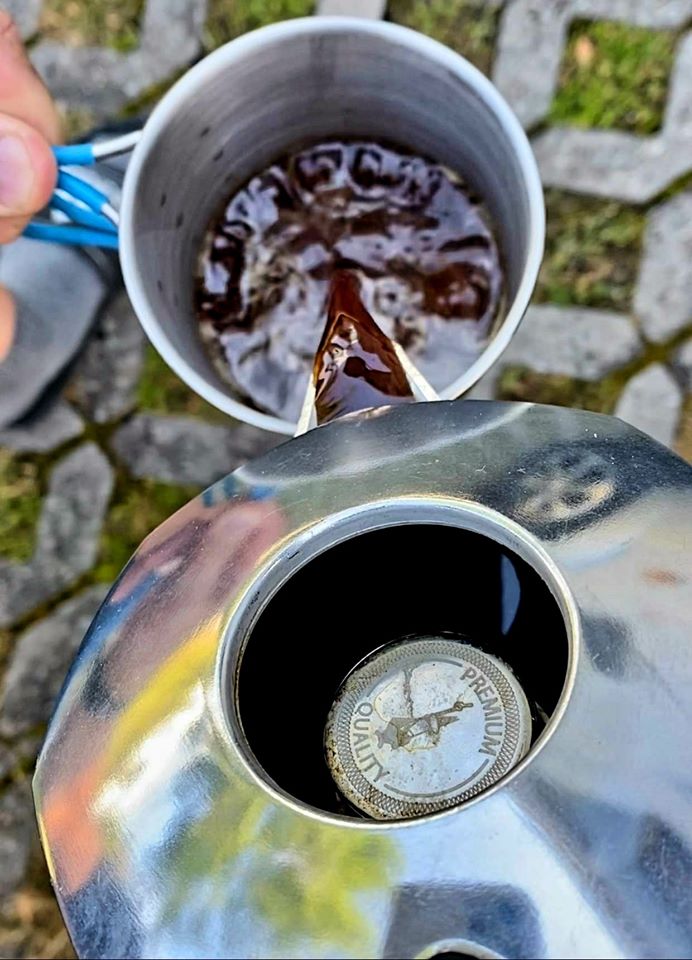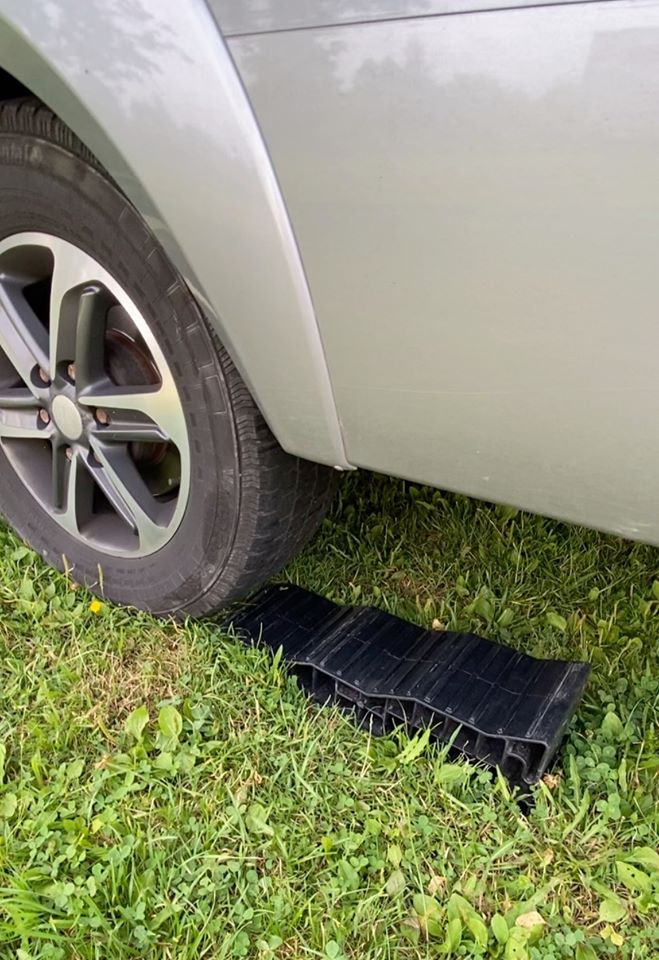 Number 16: If the parking ground is not flat it might require leveling the motorhome. First, we used an app installed on a cell phone. We used Bubble Level. Simply open the app, place the phone on the floor in the car, and see where it requires adjustment. Find the leveling ramp(s) and place by the wheel(s) to be lifted and drive slowly up on the ramp(s) until everything is leveled according to the app. There are of course also physical bubble levels to show this. We considered about one degree as acceptable, but if it is more it might ruin a good night's sleep.
Number 17: To avoid a lot of noise, while driving, from cutlery, plates, glasses, coffee maker, and other things, especially made from metal, we placed kitchen paper towels wherever required, that helped a lot.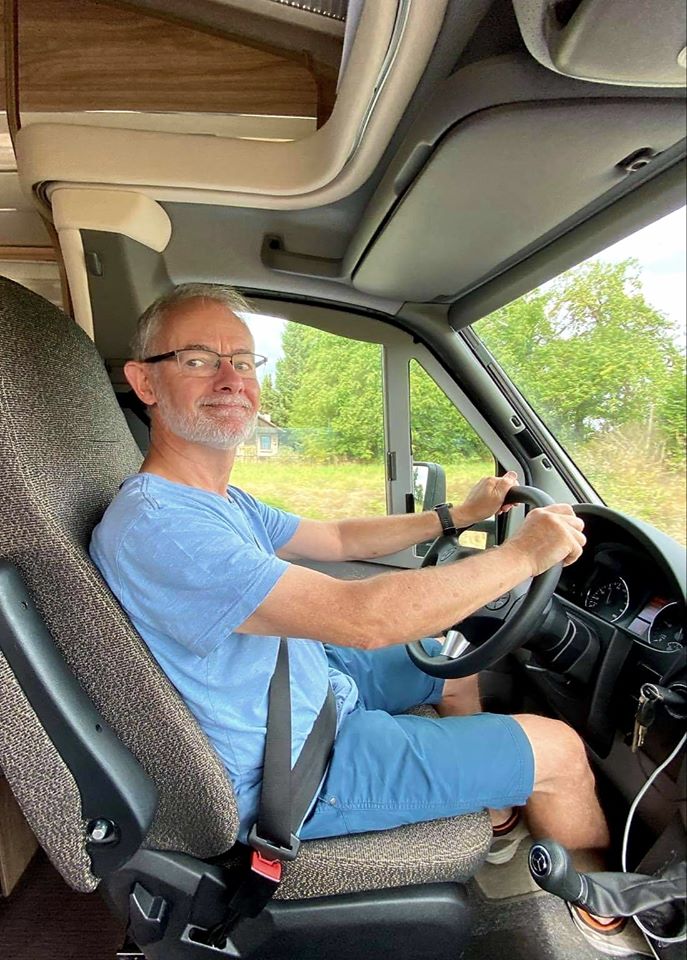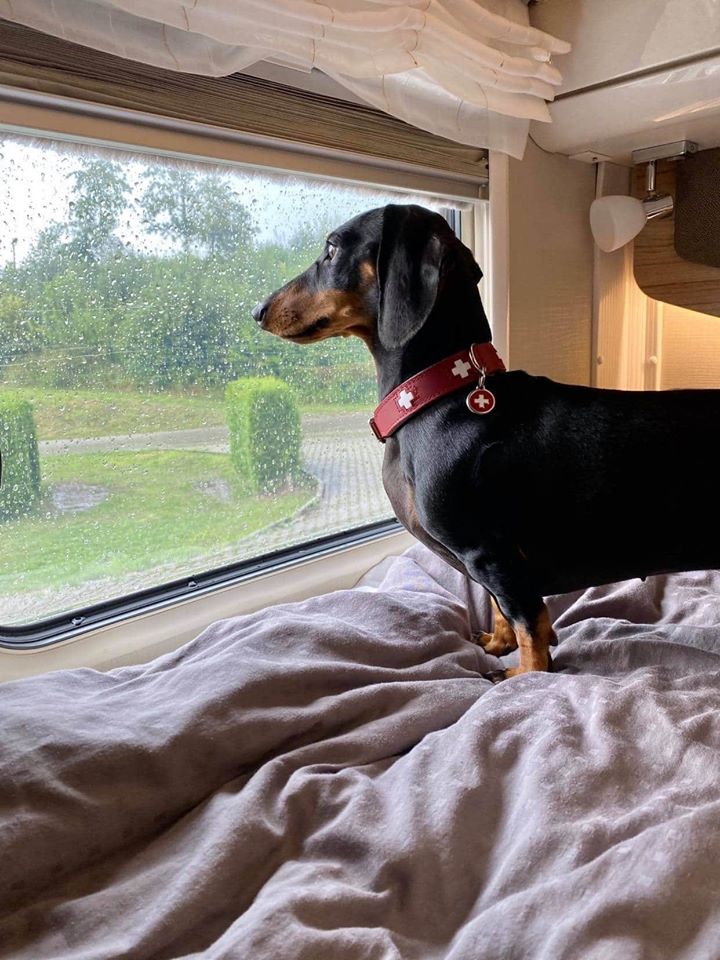 Number 18: apart from our gas grill, we also brought our little hiking propane gas stove to make coffee on the Bialetti machine and fry bacon outside instead of in the vehicle. It is really a good feeling to make coffee in nature. A doormat to place outside the vehicle is also a useful thing to bring. It is unbelievable how much sand and grass can be avoided in the car.
OK, that was what we think we would have liked to know in advance or learned on the road. We had a fantastic and interesting trip. We drove on the Romantic Road, visited Rothenburg ob der Tauber and saw the most incredible rock formations in the German national park Sächsische Schweiz (Saxony). More about these areas in some later posts. For us, it was a great decision to rent a motorhome, and now we even consider buying our own Hymer B MC-T 680 🙂