MOUNT PILATUS, Switzerland
Loading Likes...

MOUNT PILATUS, another very well-known mountain massif in Switzerland with lots of hiking opportunities, can be reached by foot, cable car, or by the steepest cogwheel railway in the world – opened way back in 1889, with a gradient of up to 48 %!!! So, guess which one we decided on! After parking on the huge parking lot (chargeable) by the foot of Pilatus, in Alpnachstad, we lined up for the train.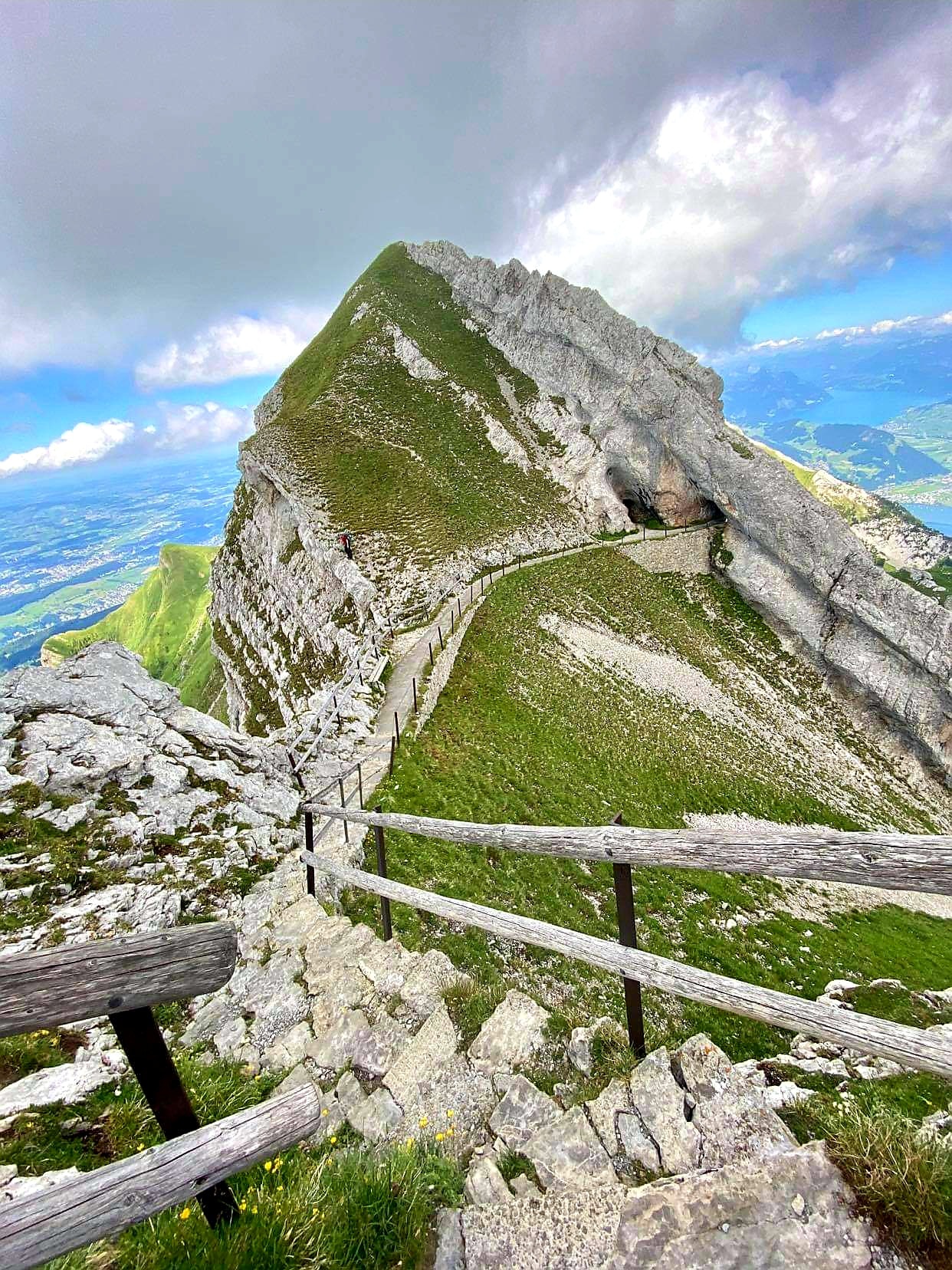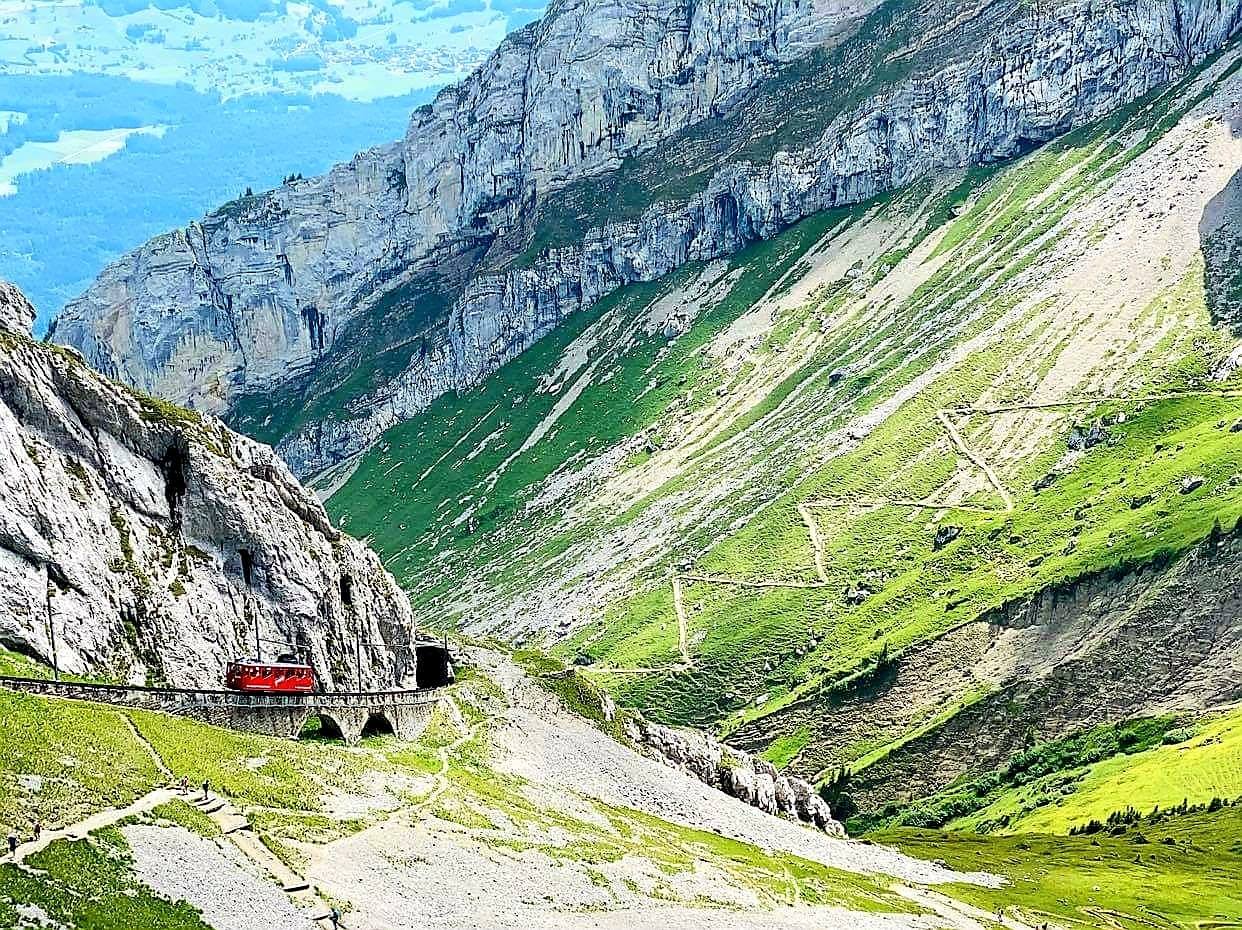 The 4,6-kilometer track runs first trough forest and fields with grazing cows, then it opens up with fantastic views over the Lake Luzern and the mountains, and soon the Pilatus Kulm is visible too. You can also enjoy looking at the hikers who decided to walk to Pilatus, it seemed to be an exhausting hike, after all, it's 1635 meters altitude to overcome.
We had decided to stay at the Pilatus-Kulm hotel, to have time enough to discover more of the hiking options. The first was the Flower Path, a just 1,4-kilometer hike (each direction) with a nearly flat profile, except the last 200 meters to the highest point of the area, Tomlishorn with its 2138 meters, this part is also a bit rougher and not suited for baby strollers 😊. But the view to Luzern, the Klimsen Chapel, lots of lakes and the Swiss Alps…….STUNNING, and there is a bench to relax on before the descent.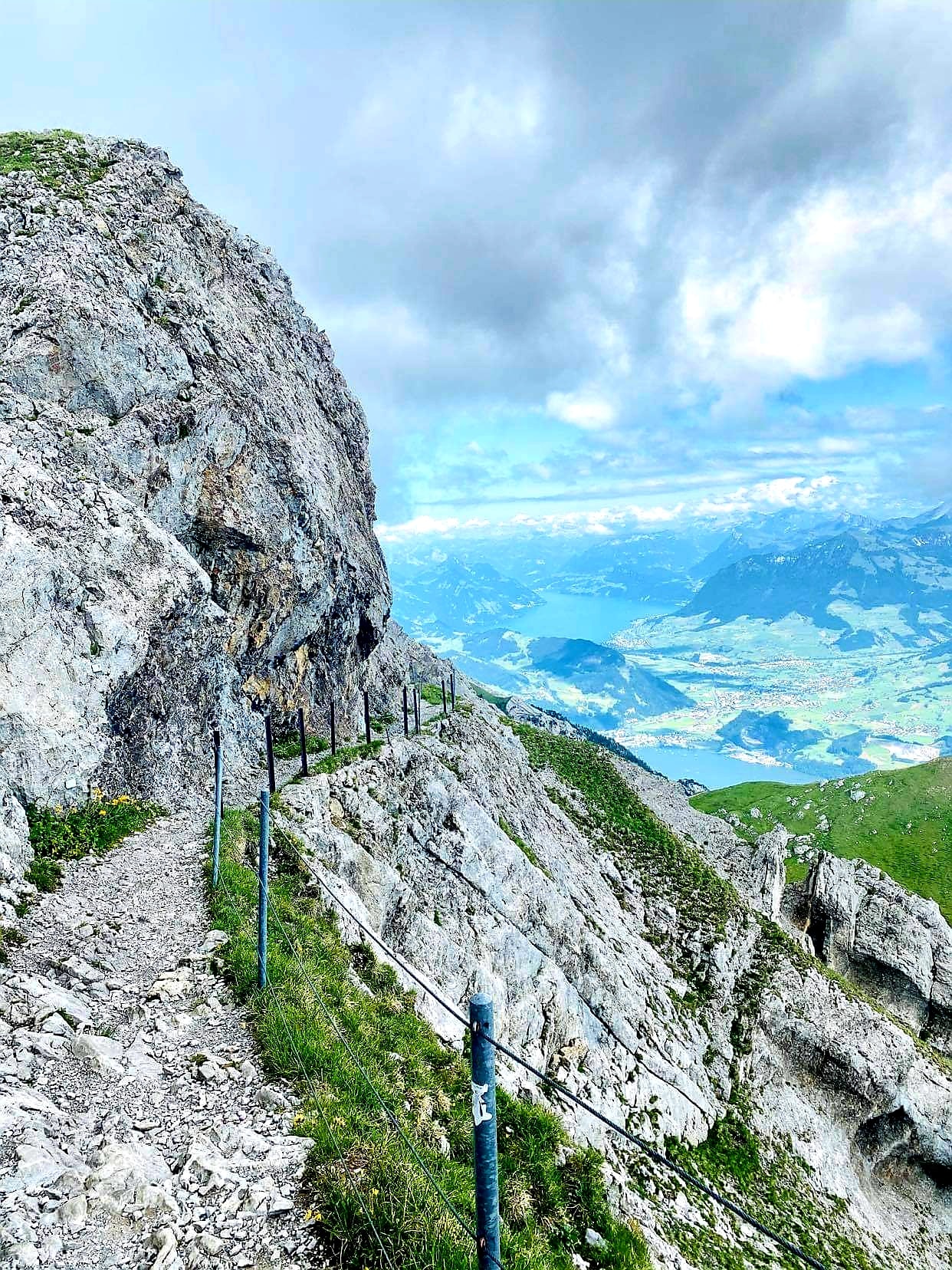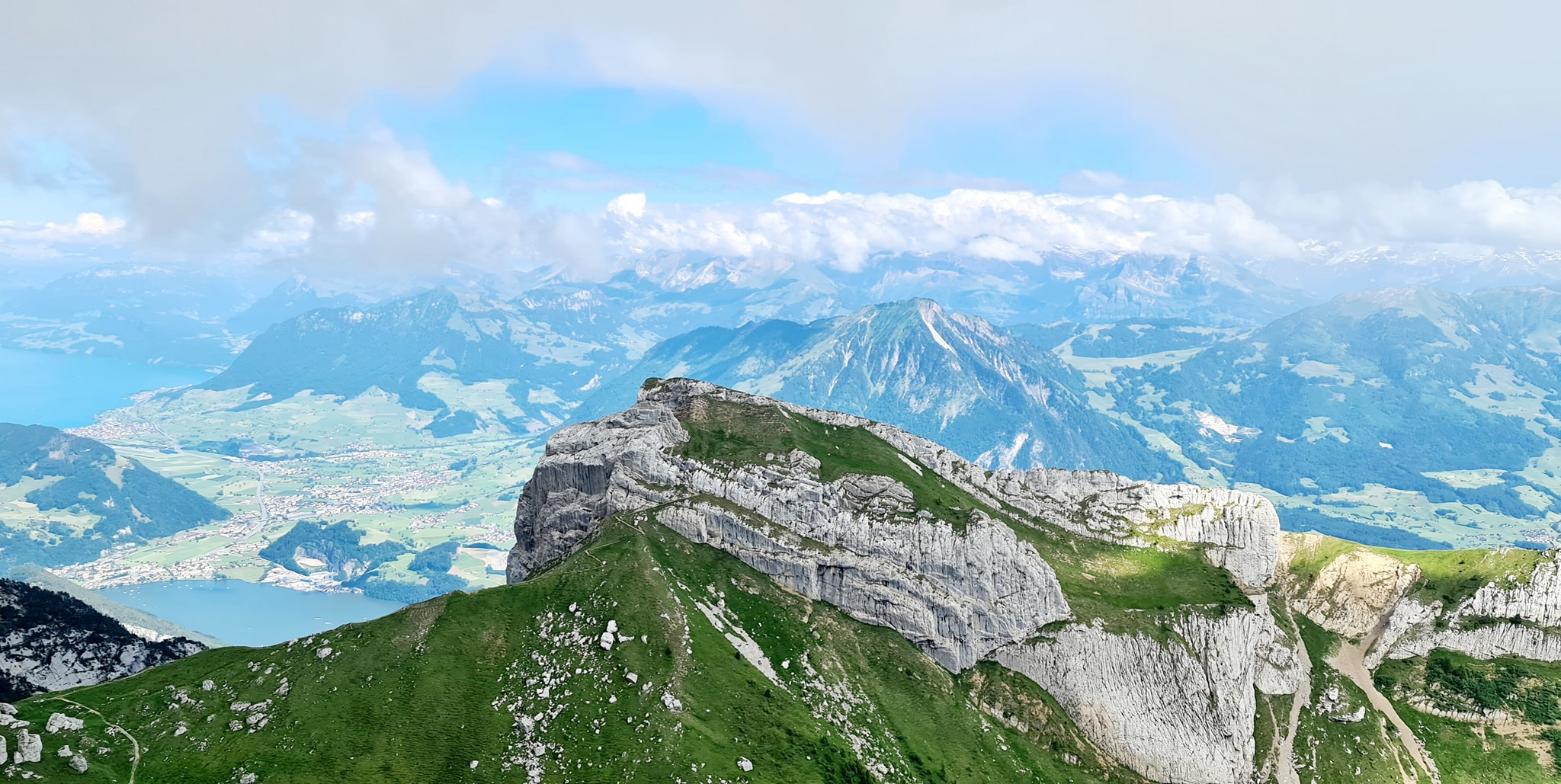 Most of the Flower Path includes fabulous views and interesting alpine flowers/plants, often signposted with information. As mentioned we stayed at the Pilatus-Kulm hotel. The view from the room was fabulous and dinner in the atmosphere of Queen Victoria Saal from 1890 was absolutely delicious. Evening hikes to enjoy the sunset is a must and we were even fortunate to see a lot of ibex, more about that later.