SOLOTHURN, the Swiss medieval town of "11"
Loading Likes...

ELEVEN, ELF, UNDICI, ONCE, ONZE, ELLEVE, 11. The number eleven has turned out to be the "holy" number for the medieval town Solothurn. There are so many places and situations where 11 show up. 11 fountains, 11 churches, 11 bells in the cathedral, and even a huge clock, the famous Solothurn Uhr, only showing from 1 to 11 and much more 😊.  Just wander around and admire the old town and perhaps enjoy a visit to the market on Saturdays, or Wednesdays, where local products are offered, as it has been for at least 700 years.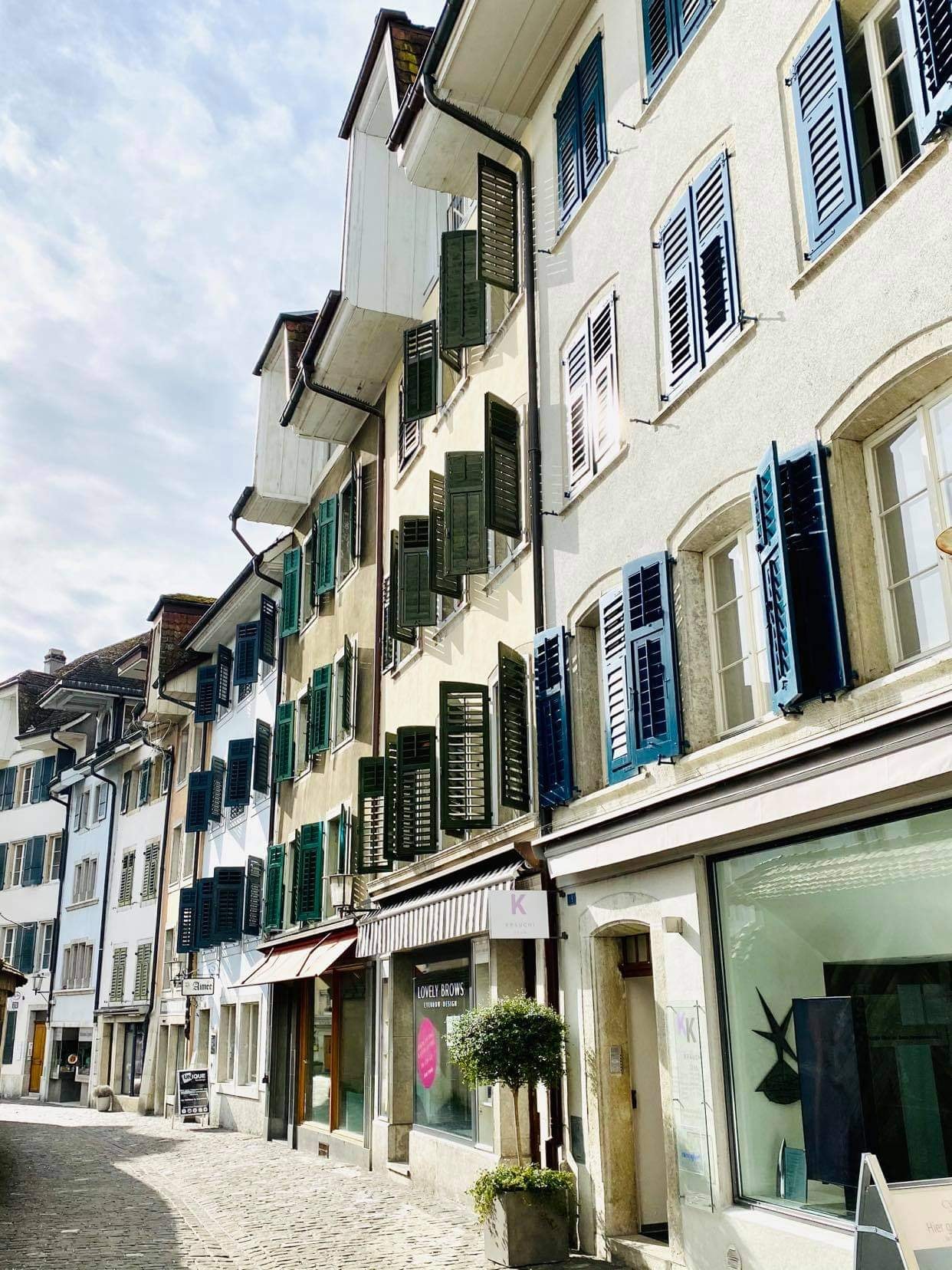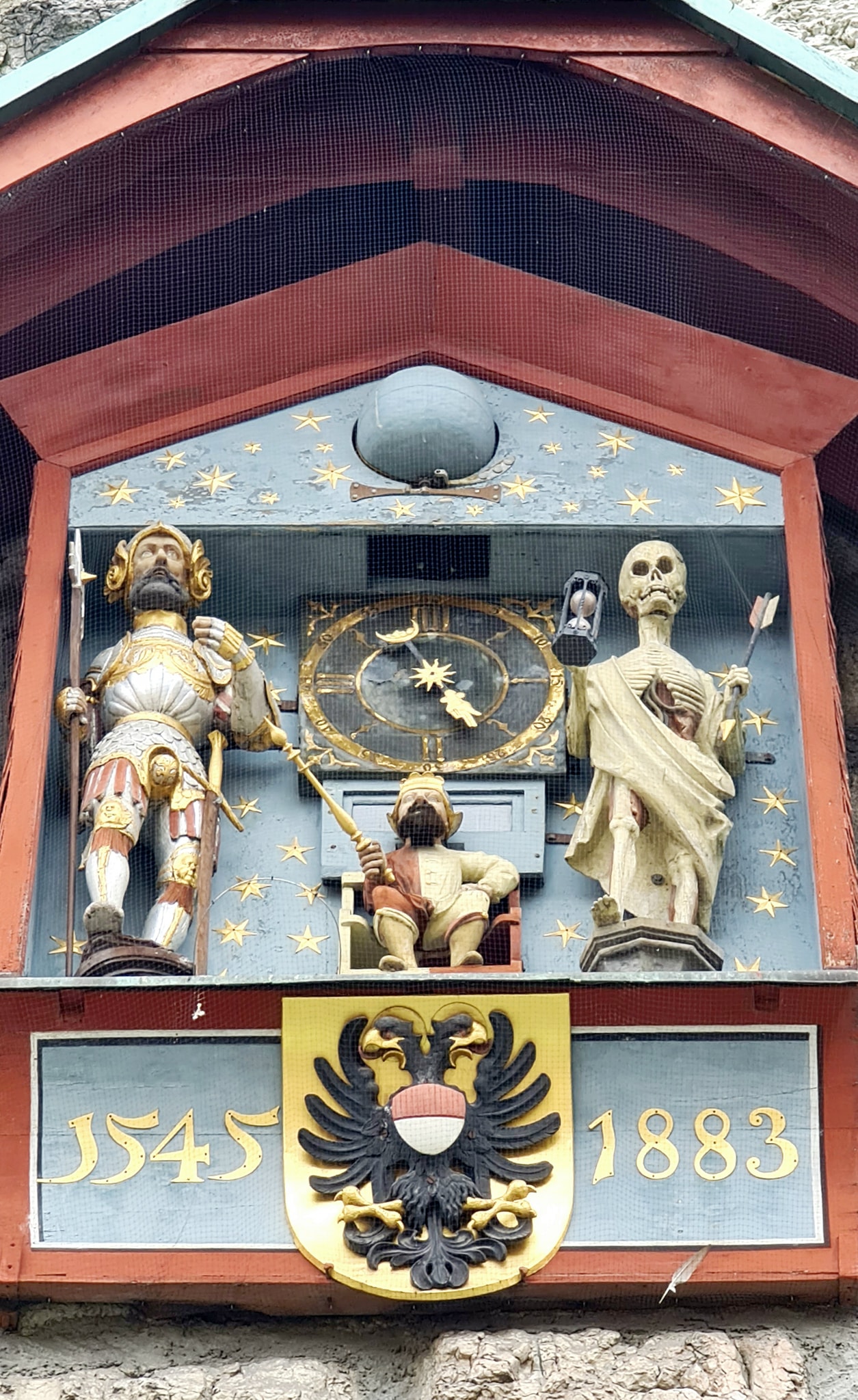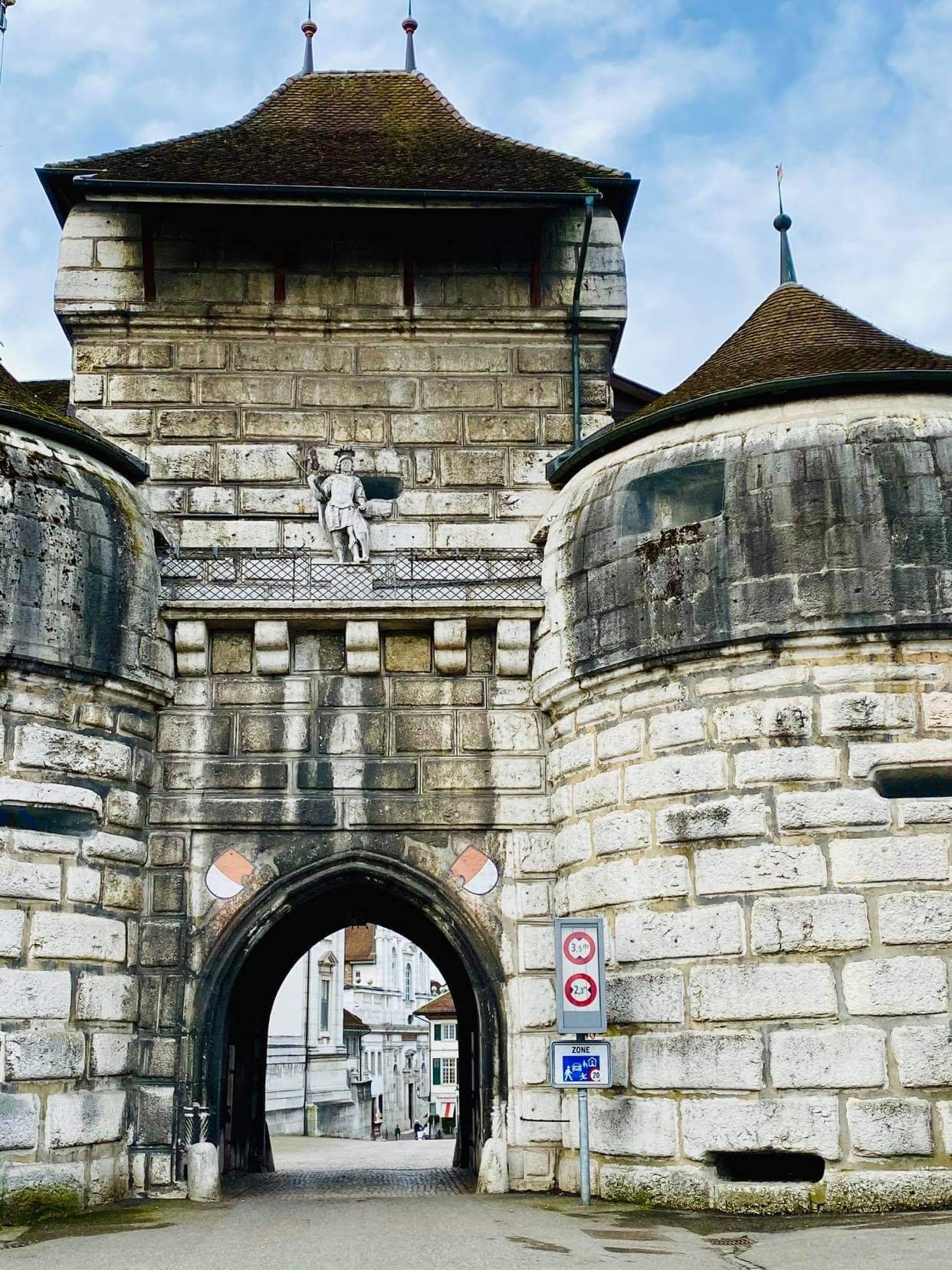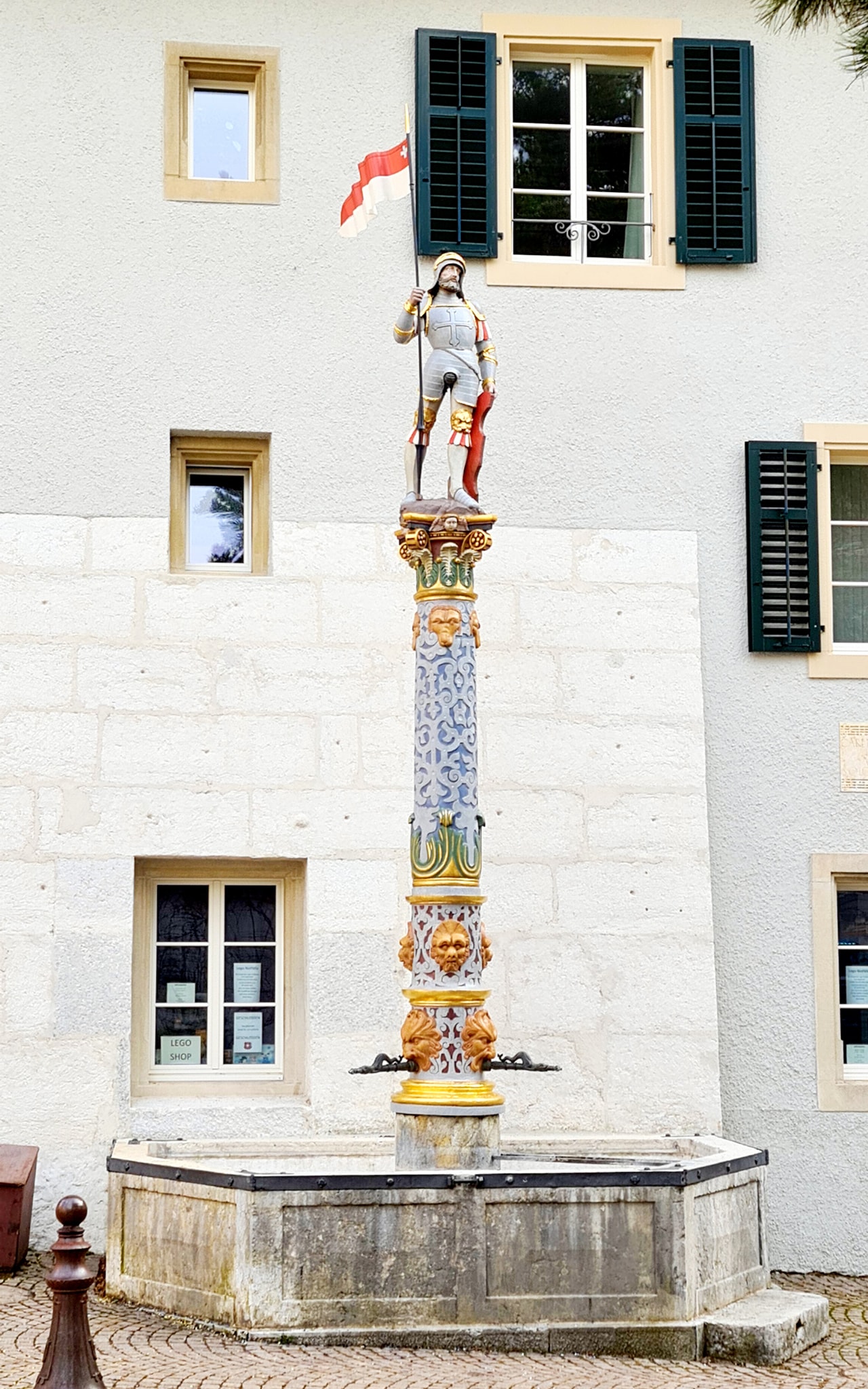 In the cathedral, on the 11th black stone in the middle, you can see all 11 of the altars…. So of course there is also a locally produced beer marking this, the Öufi-bier – Eleven-beer! Solothurn is located on the banks of the River Aare and not far from the Hasenmatt mountain in the Jura mountain range. Solothurn is a very beautiful old town, there are still 13th-century towers from the fortification and many interesting buildings from the 16th and 17th centuries.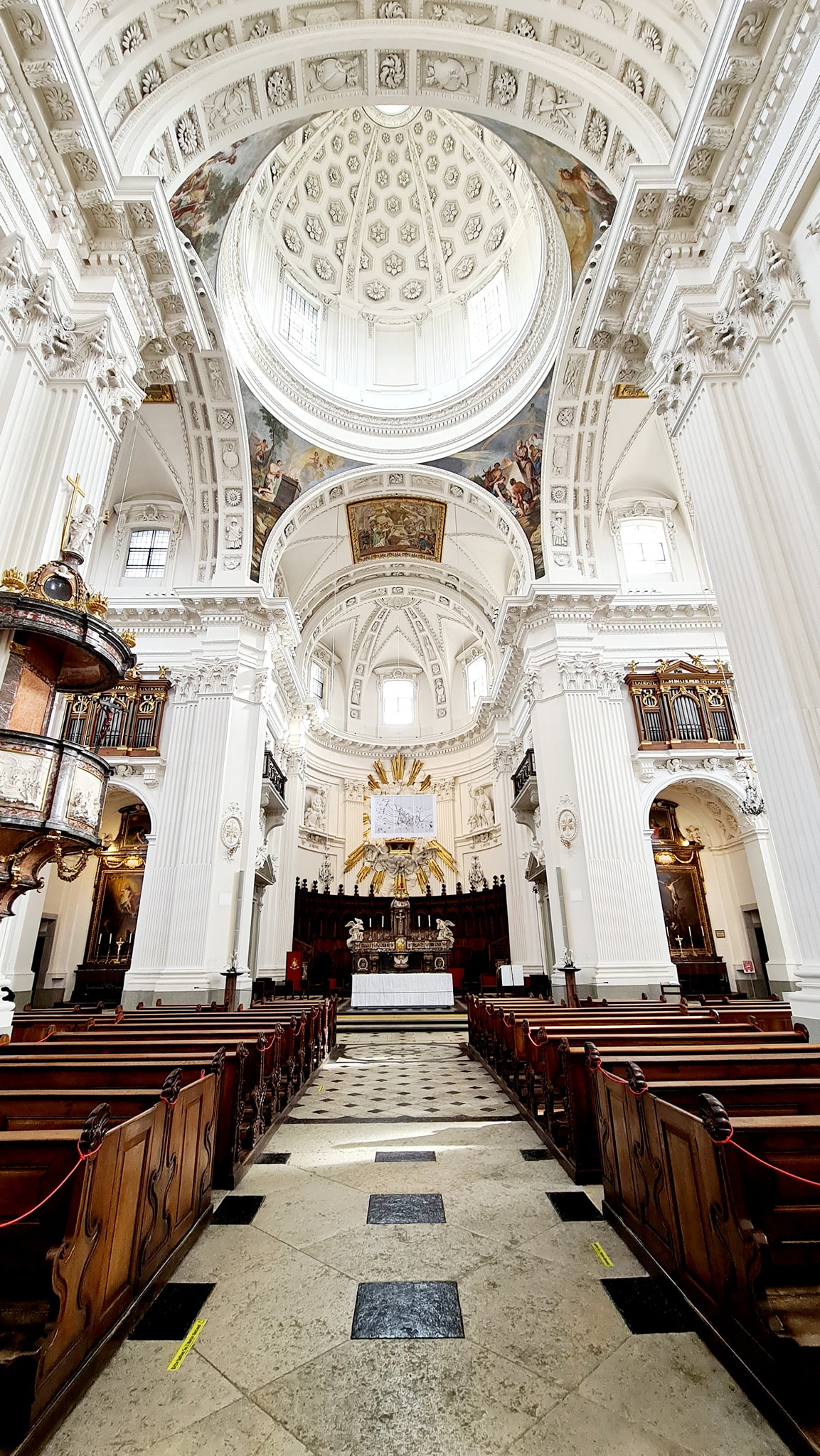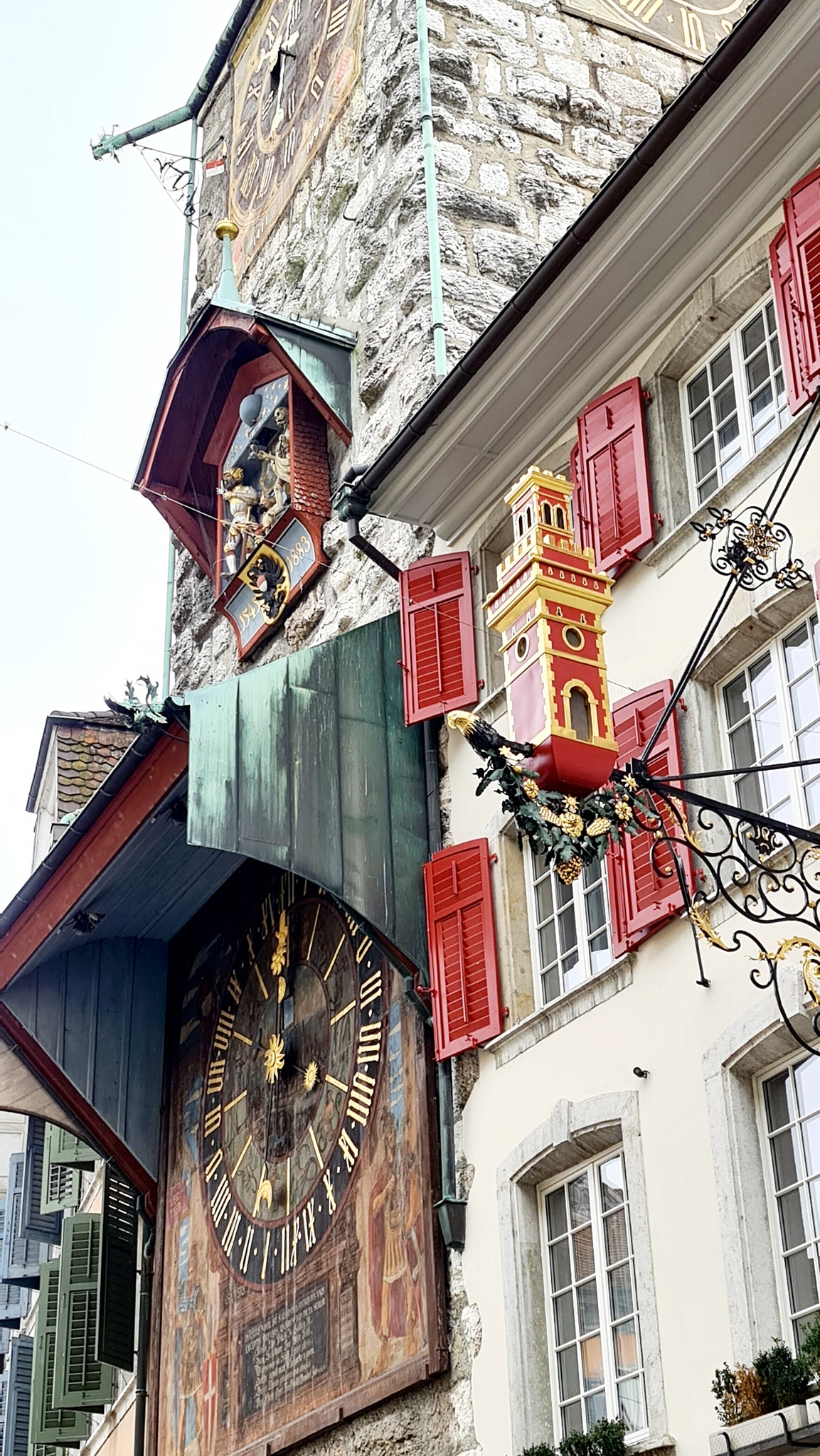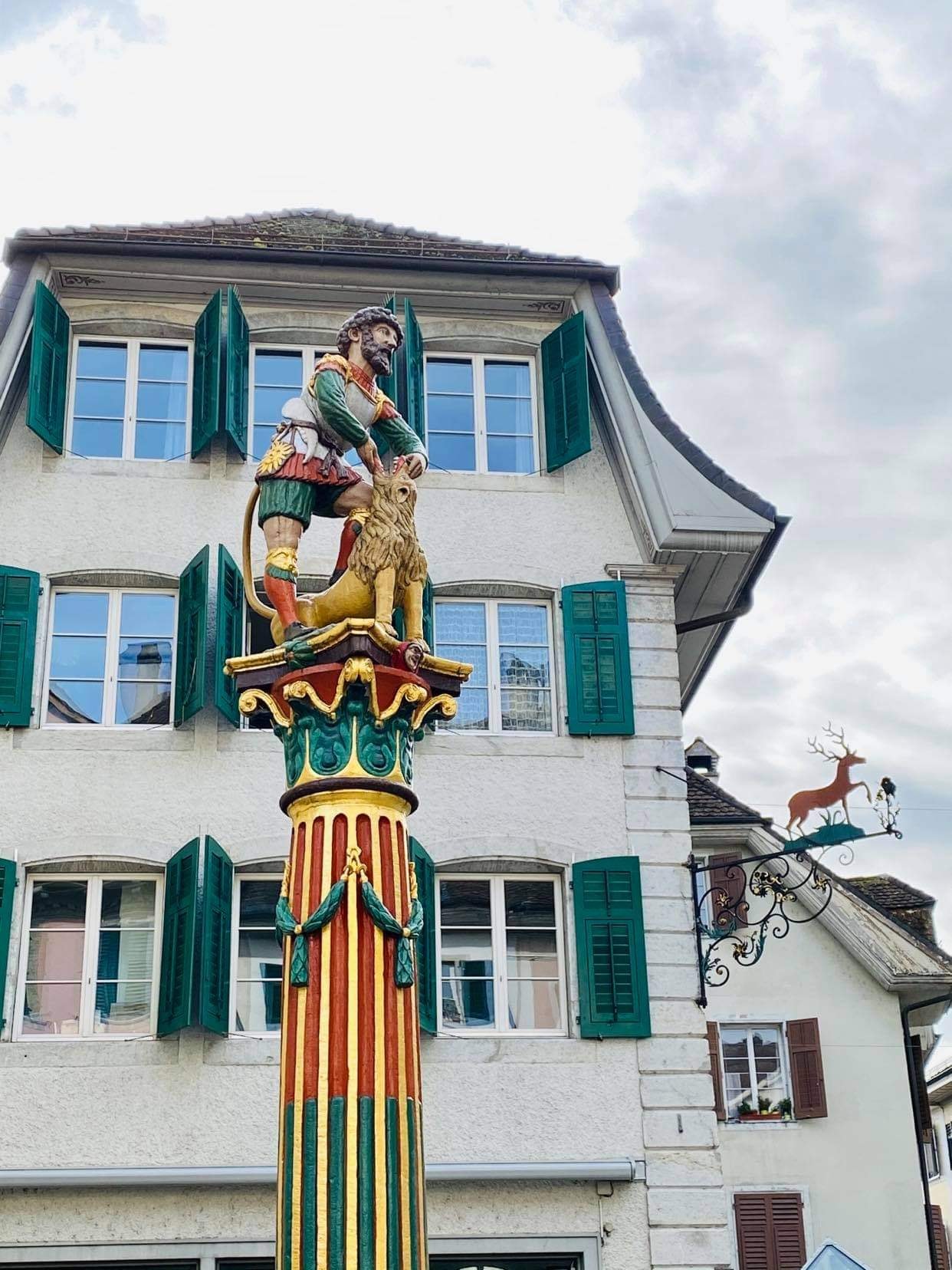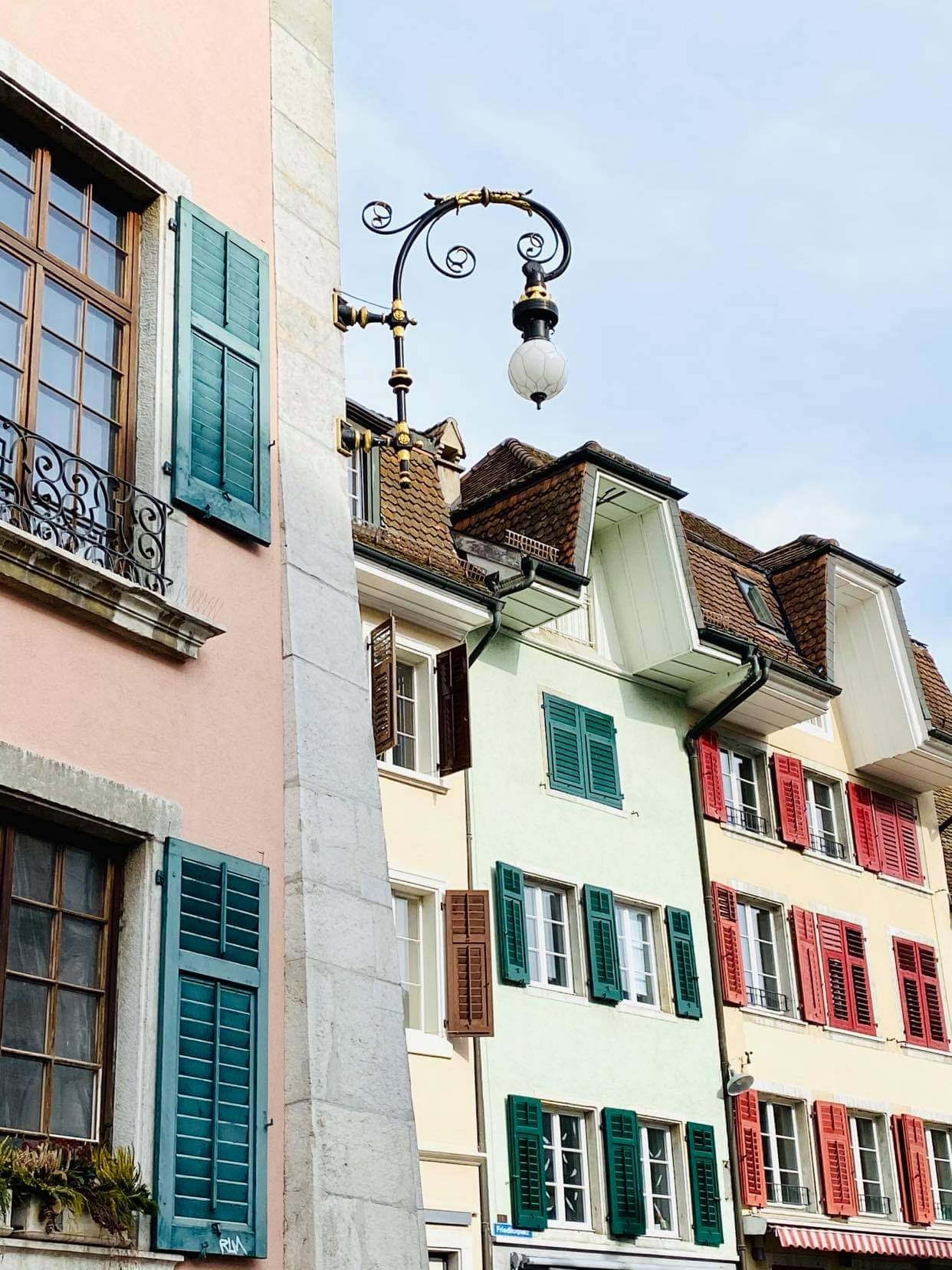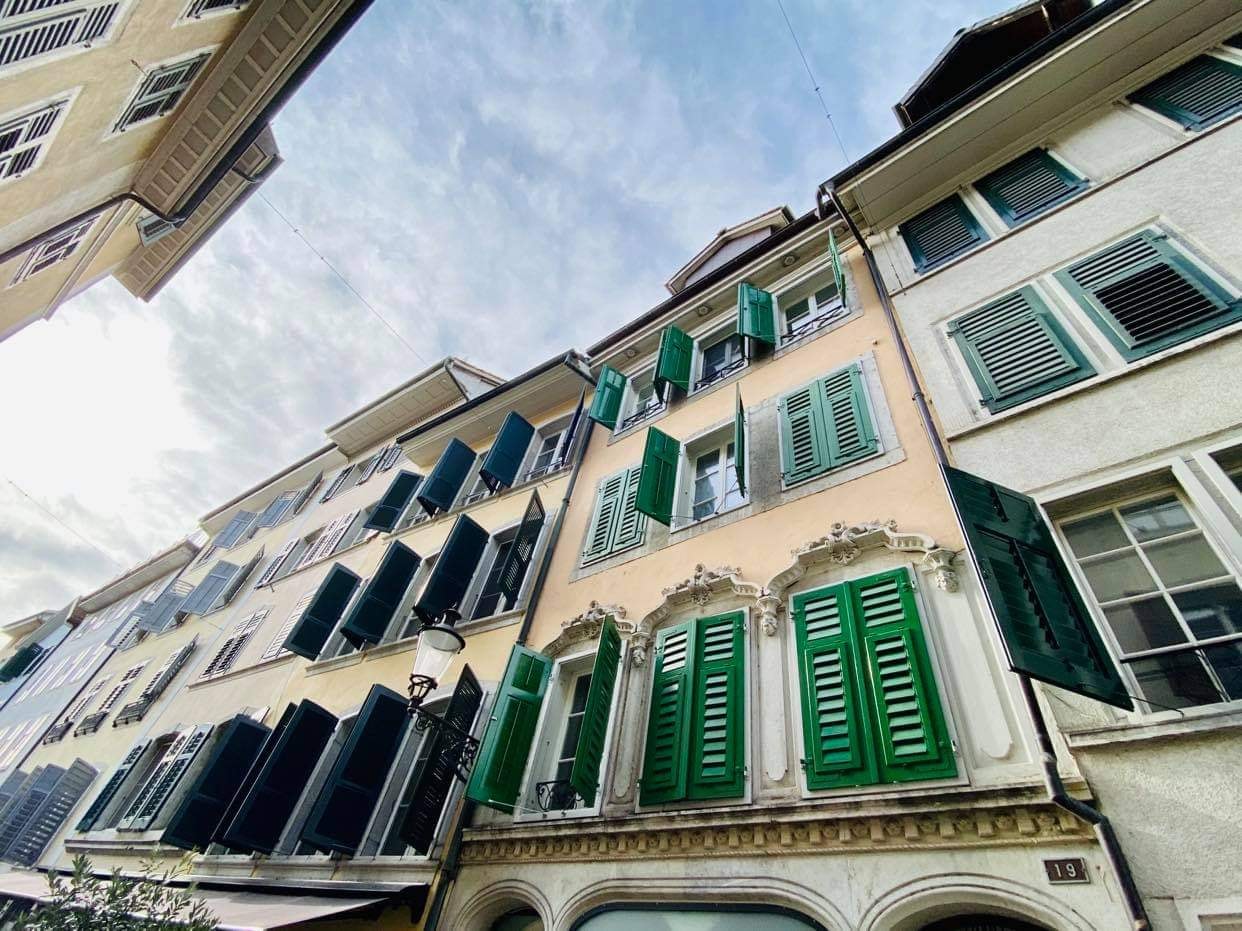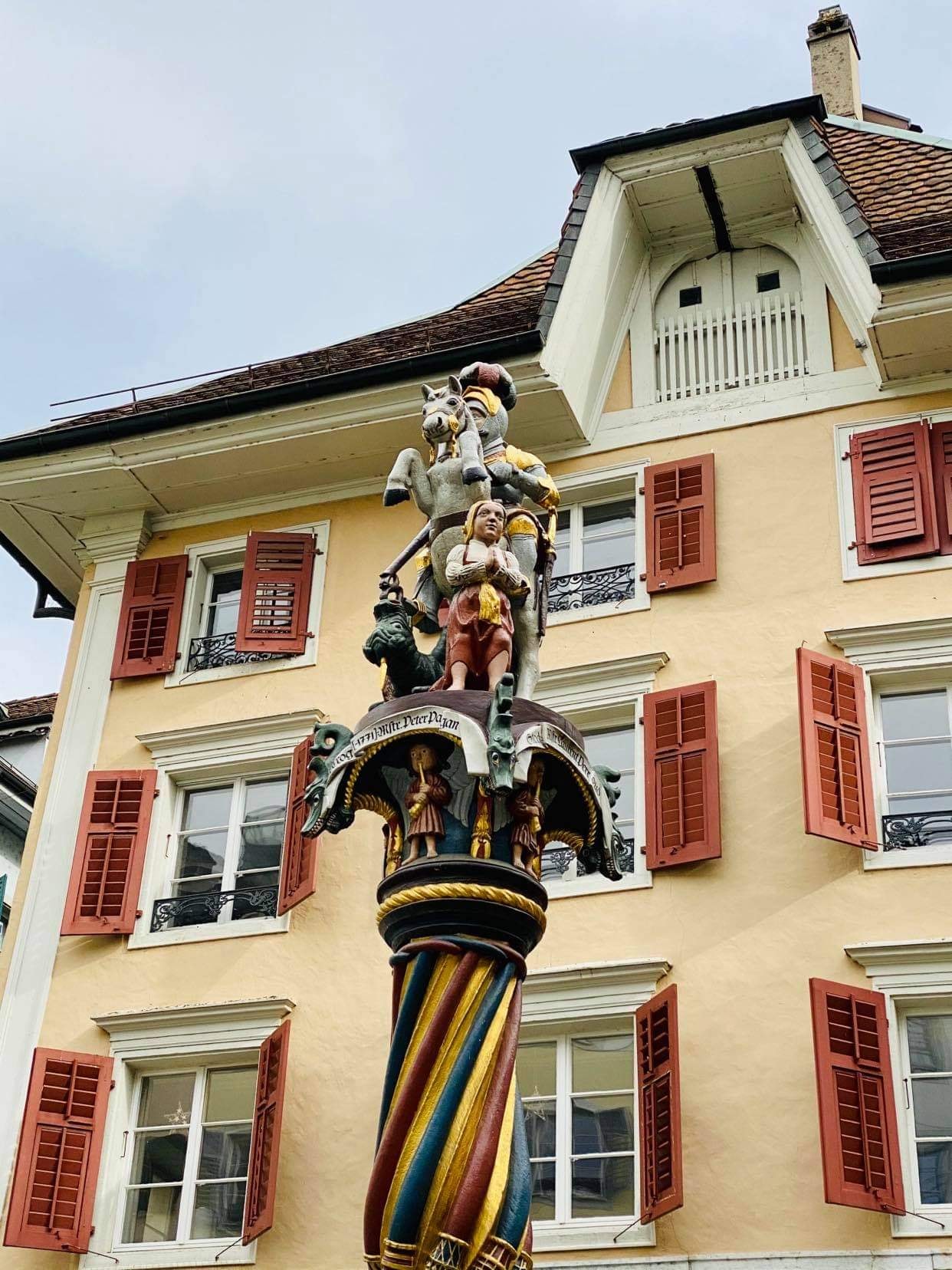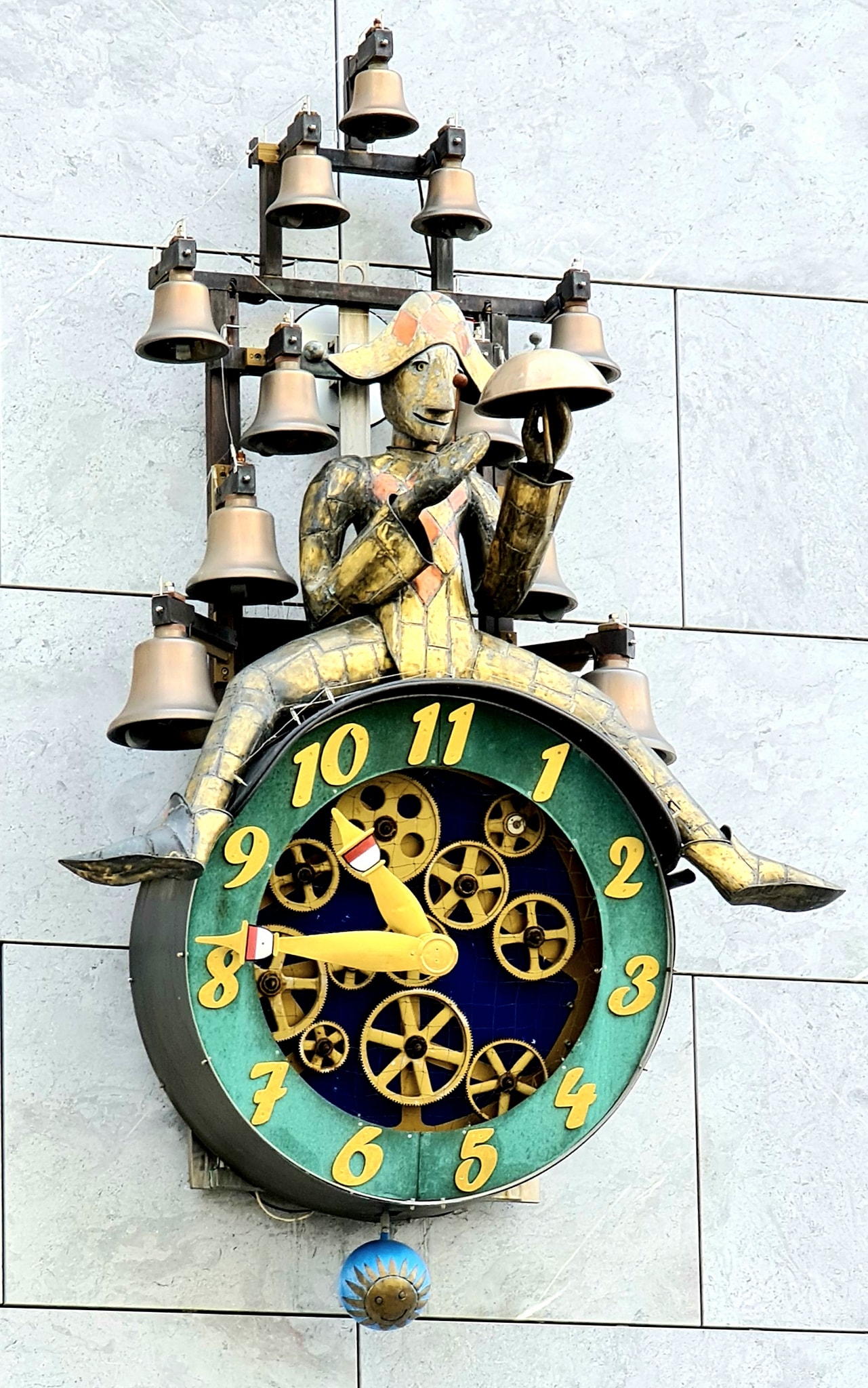 On the other side of the river Aare, we found the small fortification with a peaceful little park and the interesting and special Krummturm. A defense tower from the middle of the 15th century with a five-sided roof making the tower look crooked. It is probably not coming as a surprise for you that we love these wonderful old towns, and Solothurn is absolutely worth a visit too.