Hiking along Klöntalersee – Switzerland
Loading Likes...

Spring is coming, we are looking forward to getting out and together again, for example for a picnic and barbecue. Here is a great place to start: LAKE KLÖNTAL, Klöntalersee, is a just 5-kilometer long alp lake, almost surrounded by mountains. The area around the lake is well-known among hikers and everyone else who just wants to relax and perhaps enjoy a picnic with a bonfire at one of the many designated fireplaces. We began our hike from the parking lot just before the Campsite Güntlenau. The path follows the bank of the lake, offering fantastic views to the Dejenstogg at 2012 m.a.s.l. and some other mountains.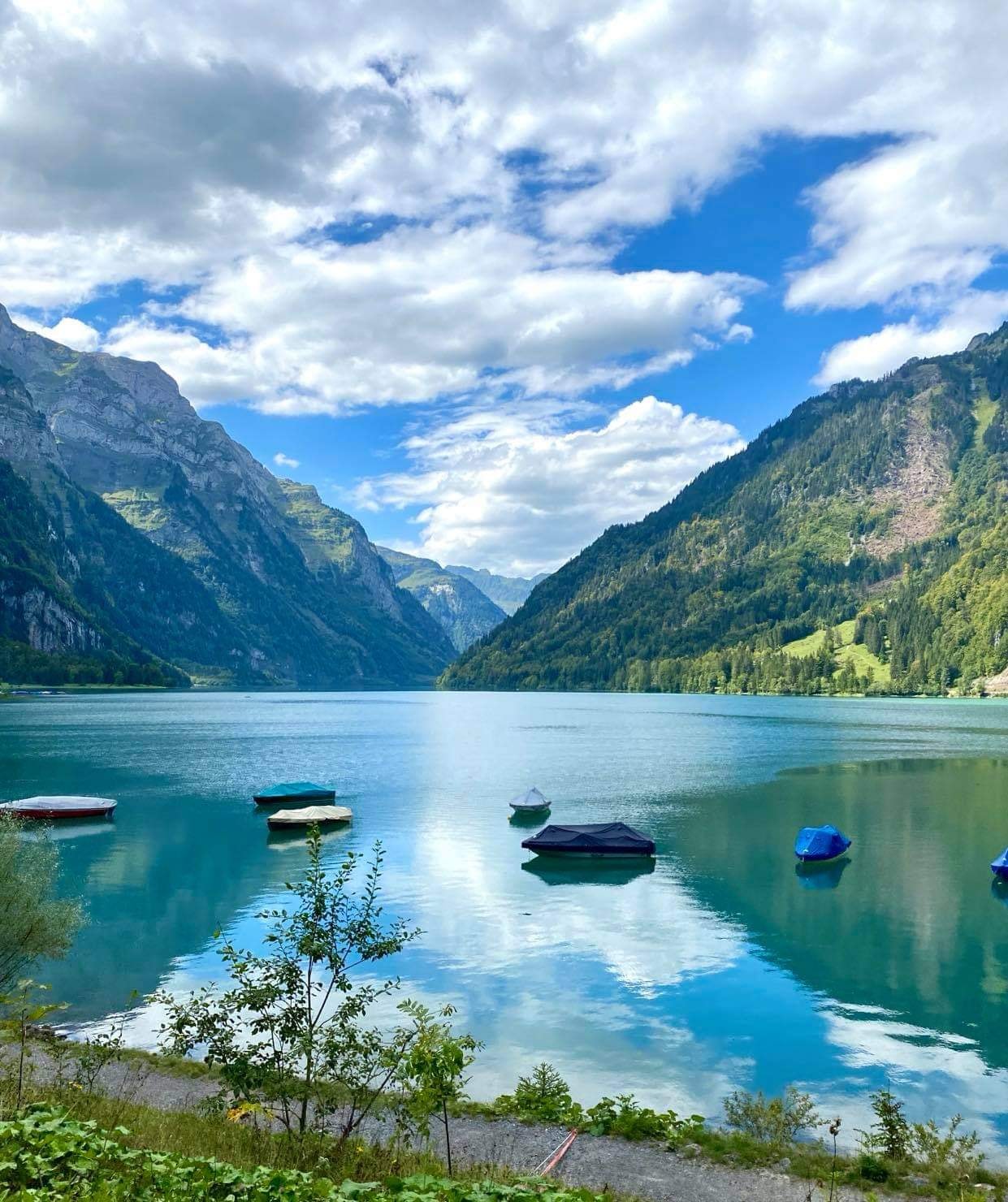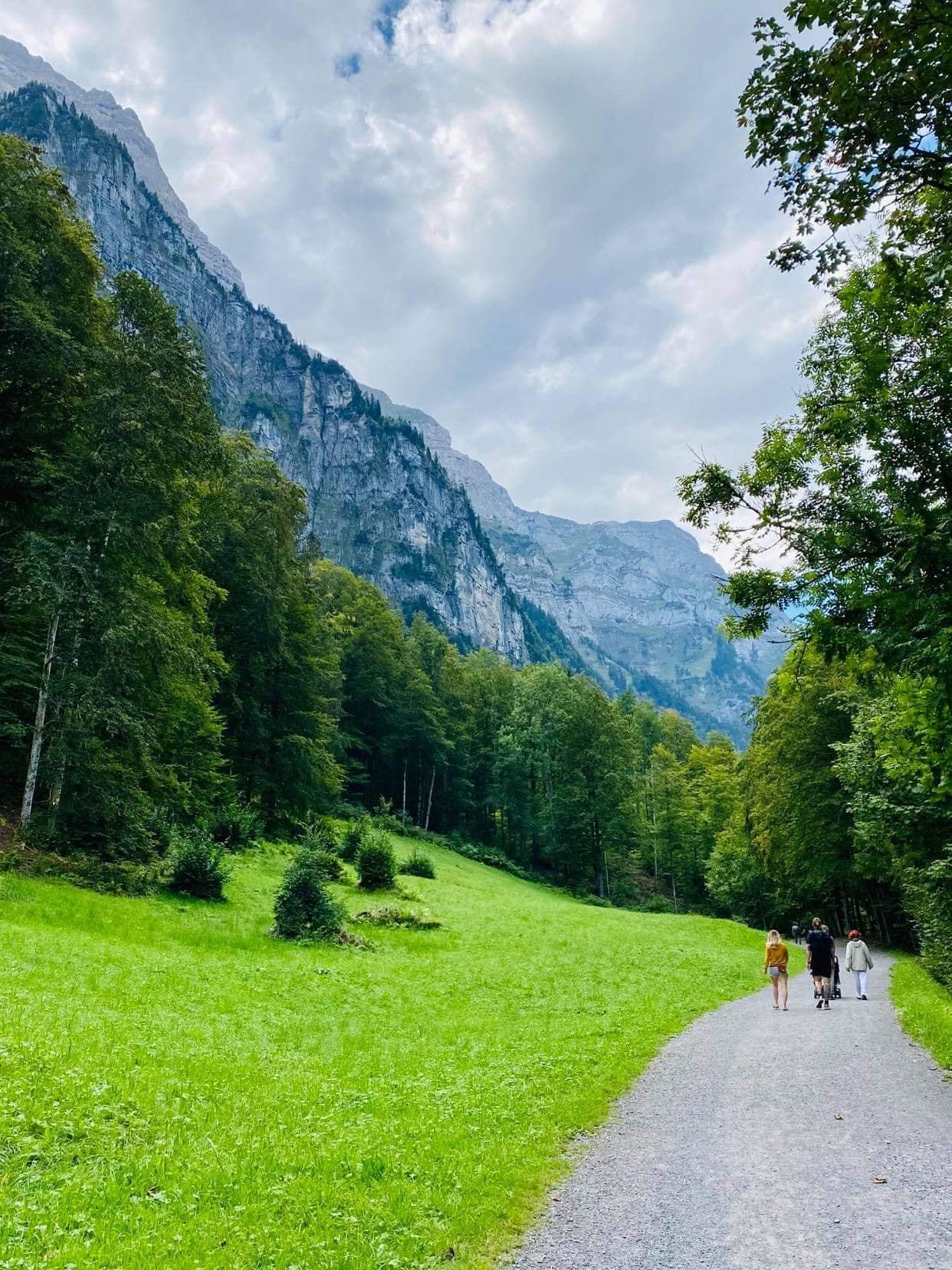 The first part of the hike is flat and easy, suitable even for strollers and wheelchairs, the second part is more challenging and sometimes requires a bit more acrobatics 😊. We did see some places where 3-4 waterfalls are sometimes tossing down, for example, the Dunggellaui waterfall, but when we were there they were completely dry ☹. The hiking path ends where the river Klön runs into the lake, and the narrow road on the other side of Klöntalersee is not pedestrian-friendly, so the return is on the same path. By the way, there is another Campsite at this end of the lake. All in all a 12 kilometers fairly flat hike. Trivia: since 1908 the lake has been used for generating electricity and it is the oldest bigger storage lake in Switzerland. On one of the pictures is the overflow drain hole in which the water flows if the water level in the lake reaches a critical point. A few benches allow for relaxing and enjoying the view and peace here. There are of course also a couple of restaurants around the lake if the weather doesn't invite you for a picnic.