France, part six – the château of the royal family, Cahors and the market

After leaving the kiwi plantation and winery at Domaine Chantelle in the morning, we headed for the beautiful Château de Cayx, situated on a rocky hillside in the Luzech district. Château de Cayx is a 15th-century castle and is surrounded by 2.000 years old vineyard. The castle and the vineyard have been owned by the Danish royal family since 1974. We actually also visited the castle in 2013 to taste the wonderful wines. We can absolutely say the wine is still good – if it wasn't because of the weight we should consider a wine cellar in the back of our camper. This time we were lucky to be included in a guided tour in the park and winery, including a visit to the exhibition in the cellars of rare African, Asian and Inuit artworks and artefacts, all collected by Prince Henrik. If you are visiting the Cahors area, the Château de Cayx is a must-see. (There are no tours when the royal family resides at the castle).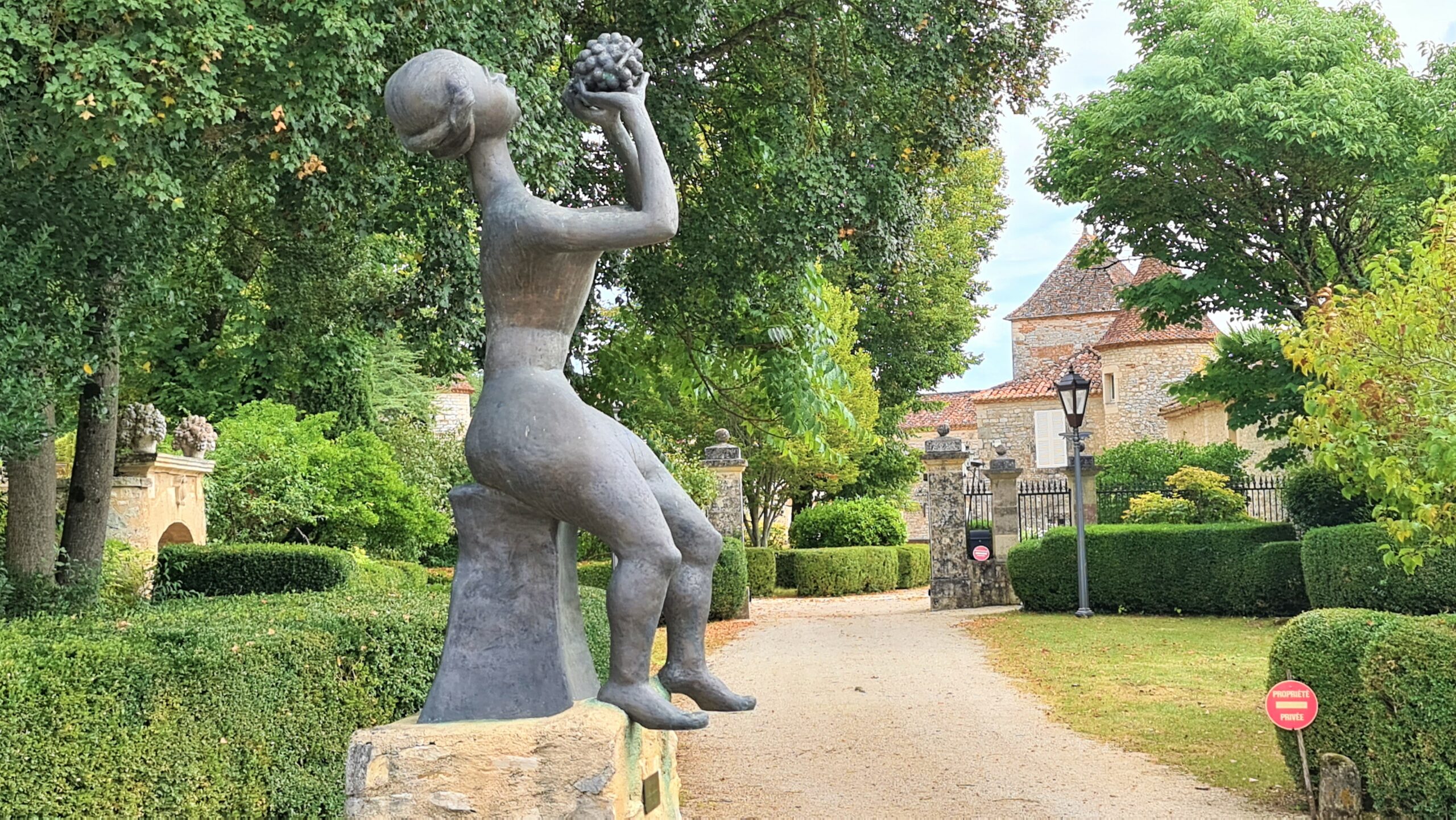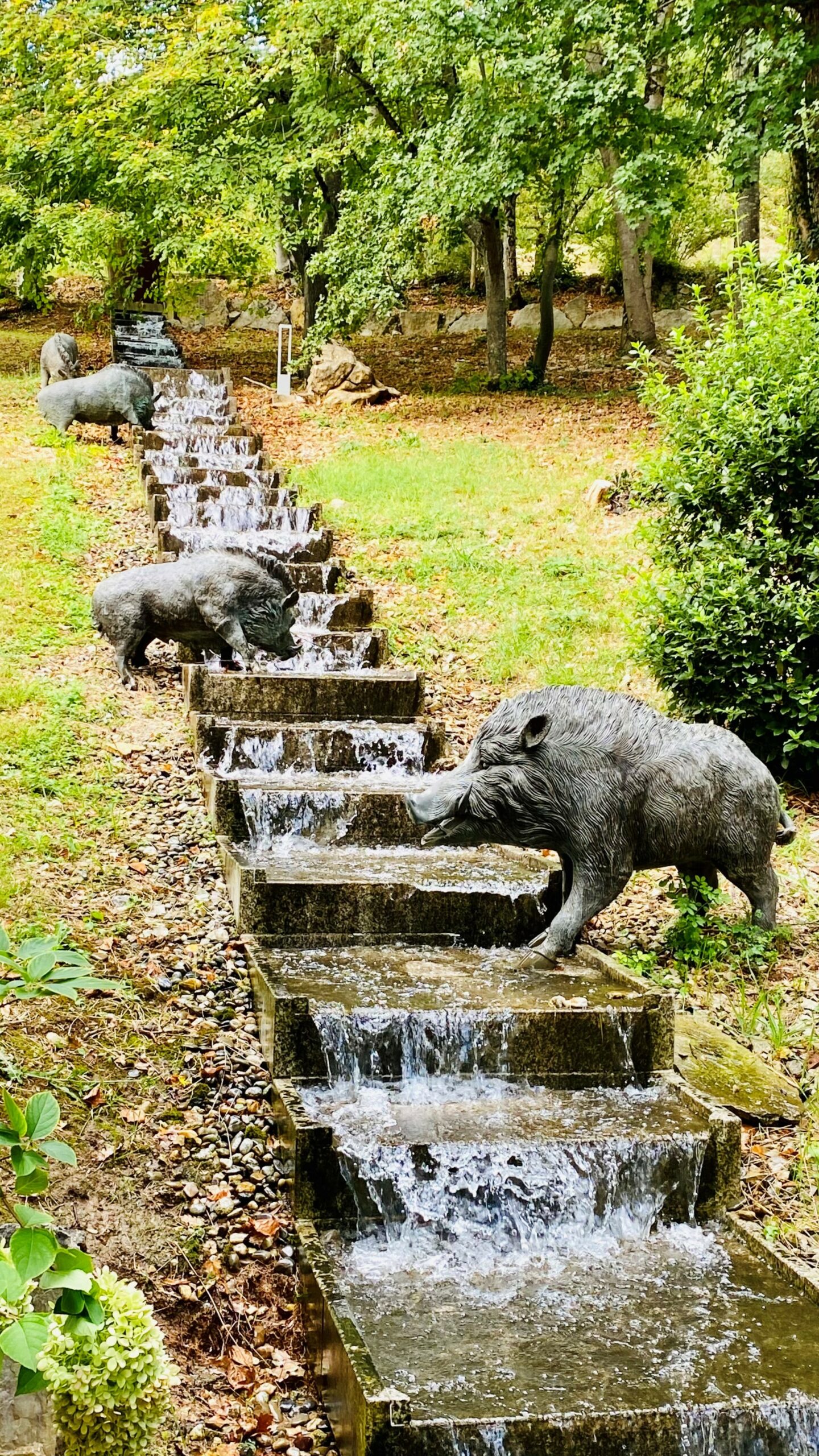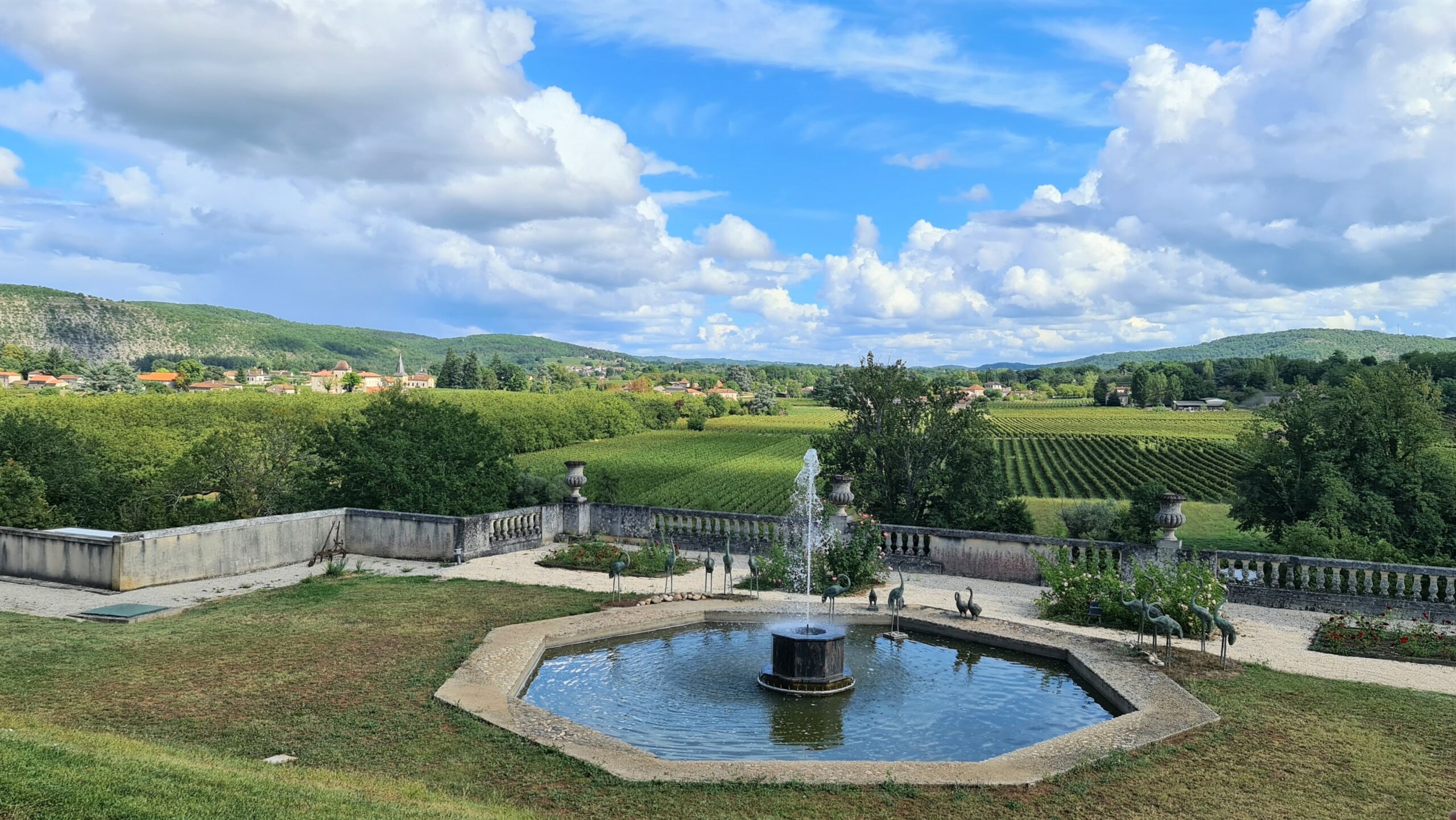 After this very interesting experience, we continued to Cahors where we had booked a pitch for our camper for the next two nights. It was a small campsite with some pitches with a view of a very small vineyard.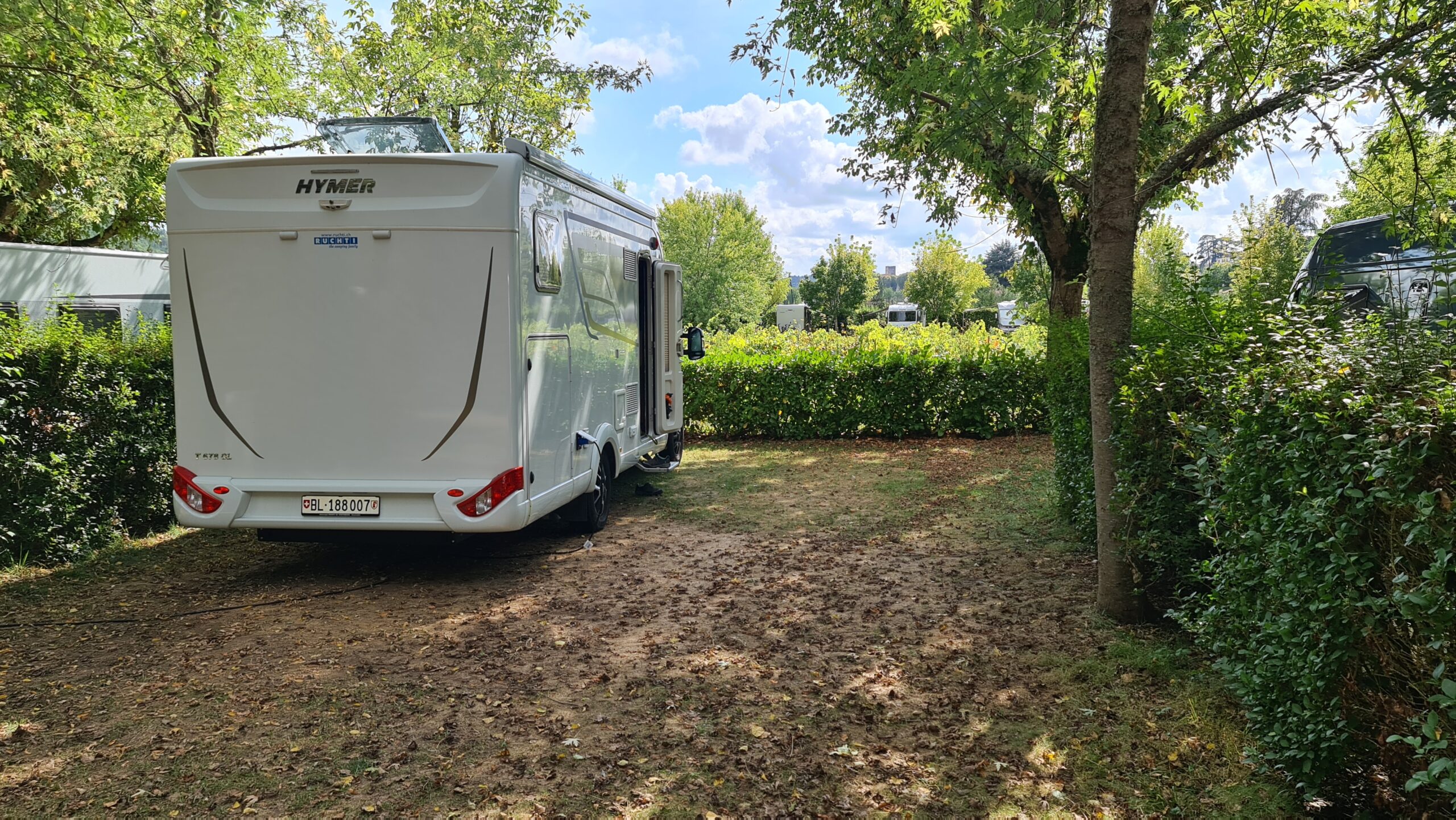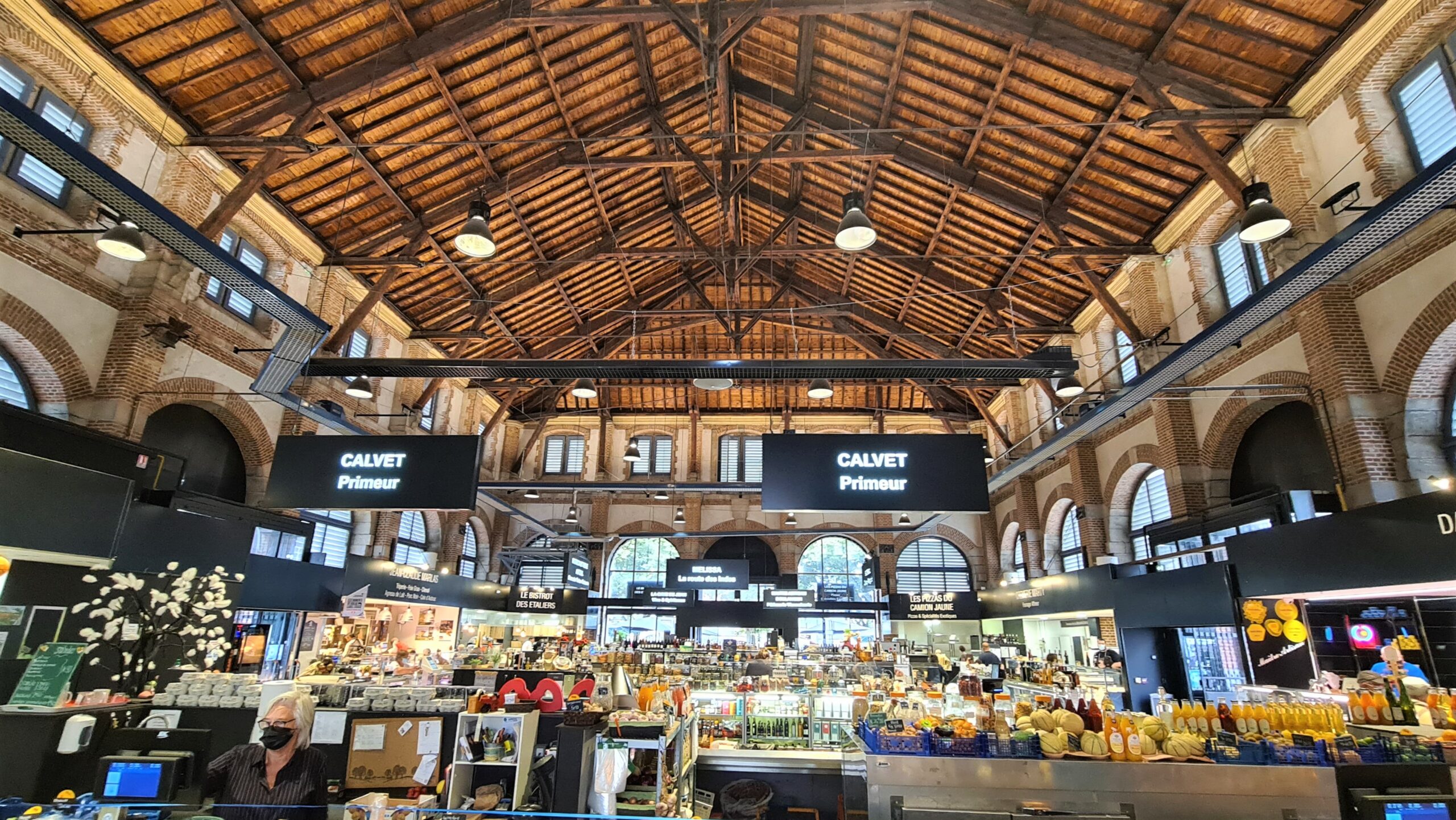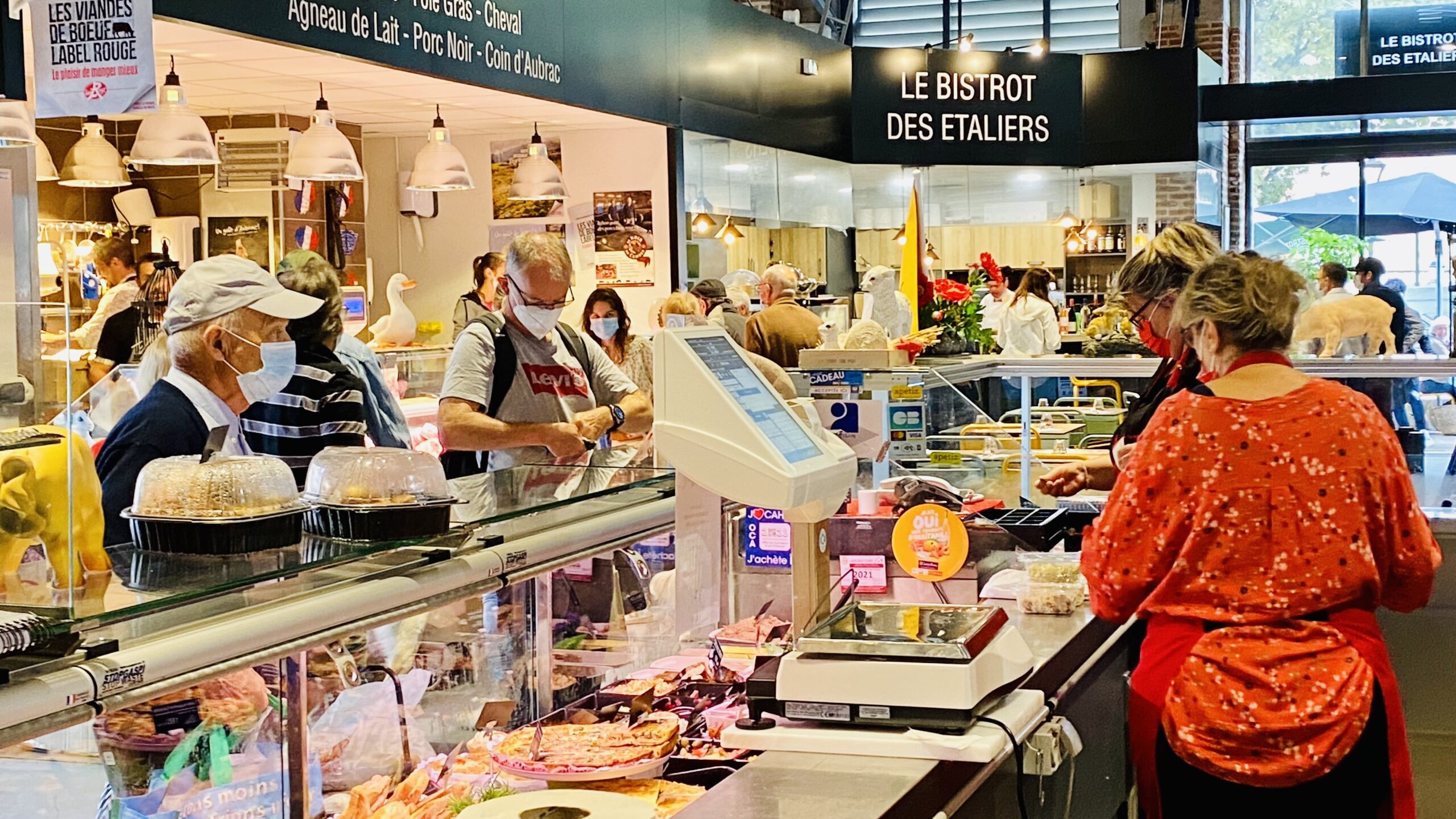 From the campsite, we could walk directly into the beautiful center of the old Cahors town with many medieval buildings. There is a lot of history in Cahors, even a pope was born here, in 1244. Apart from all the history, our main interest here was the Saturday market by the Cathedral of Saint-Etienne, and in the market hall. The market in Cahors is very special and has been open nearly all Saturdays for more than 700 years. Local farmers offering charcuterie, vegetables, fruit, honey, olive oil, confit de canard, wooonderful cheese, nuts, flowers, saffron, tea, truffles…. It was impossible to resist, so we were already heavily loaded before having a coffee break with a small basket of delicious cheese and ham at one of the busy cafés.
When we later arrived for lunch at Les Petits Producteurs at Champollion square we couldn't carry more. This little restaurant is serving extremely delicious dishes produced from local products. They also have a little shop, selling all the products. Taken from their homepage: "Our team of Terroir-istes, representing an association of several small, competent, passionate and sympathetic producers". One of the best restaurants we have visited – Chris had the confit de canard and Lene the tagliatelle with foie gras. The next day we continued our tour, heading for Roquefort.
https://www.chateau-de-cayx.com/en
https://www.lespetitsproducteurs.fr/